The CCIH 2019 Conference will be held June 6-8 at Johns Hopkins University in Baltimore, Maryland. Our theme is Called to Care: A Strong Community for Lasting Health.
Featured Speakers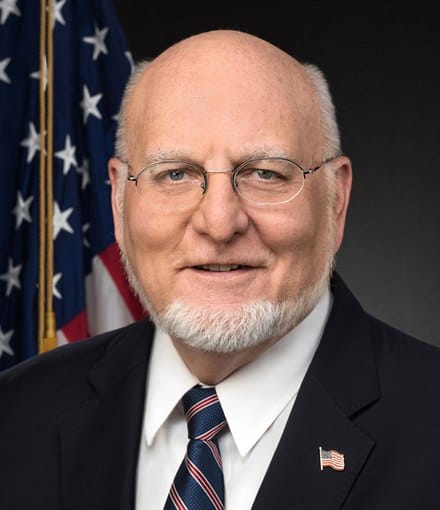 Dr. Robert Redfield, MD, Director of the Centers for Disease Control and Prevention (CDC) will address the CCIH 2019 conference on Friday, June 7. Dr. Redfield has been a public health leader actively engaged in clinical research and clinical care of chronic human viral infections and infectious diseases, especially HIV, for more than 30 years. Dr. Redfield served as the founding Director of the Department of Retroviral Research within the U.S. Military's HIV Research Program.
Following his military service, he co-founded the University of Maryland's Institute of Human Virology with Dr. William Blattner and Dr. Robert C. Gallo and served as the Chief of Infectious Diseases and Vice Chair of Medicine at the University of Maryland School of Medicine.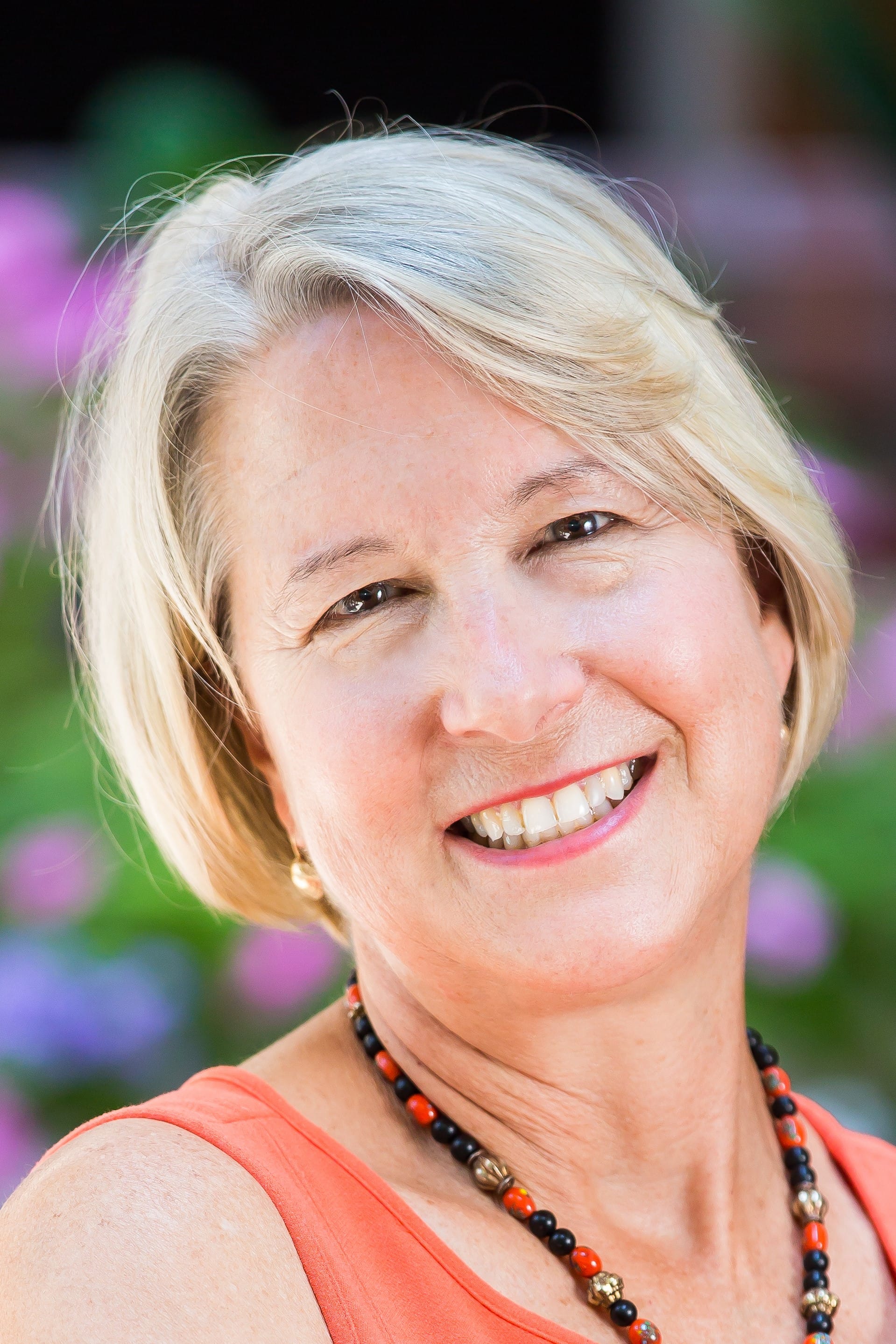 Carrie Hessler-Radelet will share her stories and challenges of leadership at the conference on June 7.
Long before Ms. Hessler-Radelet served as the Director of the U.S. Peace Corps from 2012 to 2017, she was a Peace Corps volunteer in Western Samoa.
Today, Hessler-Radelet is the President & CEO of Project Concern International (PCI), a global development organization working with families and communities to enhance health, end hunger, overcome hardship and advance women and girls in 15 countries.
She will share stories and challenges of leadership, and how she integrates her faith with her work in global development.
Brian Fikkert, Best-Selling Author and Poverty Expert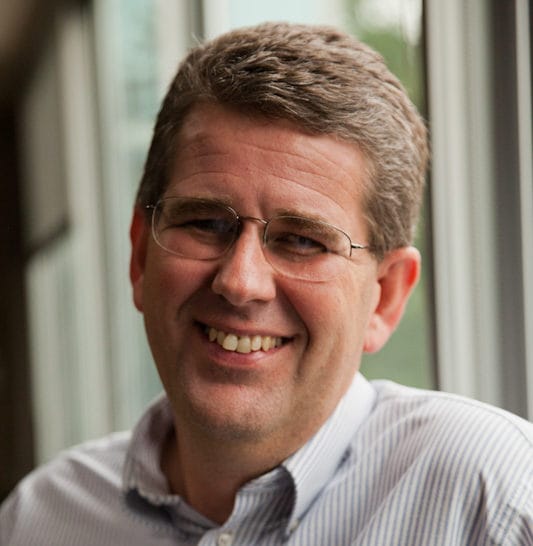 Best-selling author and poverty expert Dr. Brian Fikkert will speak in the opening plenary session on June 6. Dr. Fikkert is the Founder and Executive Director of the Chalmers Center for Economic Development, a research and training center that is dedicated to helping churches and missionaries to declare the kingdom of God by bringing economic development and spiritual transformation to the poor.
Dr. Fikkert also serves as a professor of economics and community development at Covenant College and has been a consultant to the World Bank, the Inter-American Development Bank, and the United States Agency for International Development. He has published articles in both leading academic and popular journals and has co-authored the best-selling book When Helping Hurts: How to Alleviate Poverty without Hurting the Poor…and Yourself and the recently released Becoming Whole.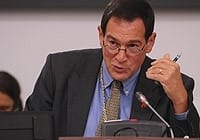 Ambassador Jimmy Kolker
Ambassador Jimmy Kolker has had a long distinguished career as a diplomat and leading multilateral global health efforts. Ambassador Kolker retired in 2017 as Assistant Secretary for Global Affairs at the U.S. Department of Health and Human Services. In this role, Ambassador Kolker was the Department's chief health diplomat, representing the United States at World Health Organization meetings and as alternate Board Member of the Global Fund to Fight AIDS, Tuberculosis and Malaria. Amb. Kolker had a 30 year diplomatic career with the U.S. Department of State where he served as the U.S. Ambassador to Uganda (2002-2005) and to Burkina Faso (1999-2002). From 2005-2007, he was Deputy Global AIDS Coordinator in the Office of the U.S. Global AIDS Coordinator, leading implementation of the President's Emergency Plan for AIDS Relief (PEPFAR).
From 2007-2011, Amb. Kolker was Chief of the AIDS Section at UNICEF's New York headquarters. Since retiring, Amb. Kolker joined the boards of the ABInBev Foundation, the Firelight Foundation and Building Tomorrow. He is a visiting scholar at American Association for the Advancement of Science, at Georgetown University's Center for Global Health Science and Security and at the Center for Strategic and International Studies.

Our Focus
At our core, faith communities are called to care for themselves and those in need. Paul's letter in Philippians 2:3-4 reminds us to "do nothing from selfish ambition or conceit, but in humility count others more significant than yourselves. Let each of you look not only to his own interests, but also to the interests of others."
The conference will explore questions such as:
How do we build capacity of local caring communities and organizations?
How can faith-based organizations incorporate human-centered design? (Program design that considers the human perspective in all steps of development and problem solving.)
Are faith-based programs themselves resilient and innovative?
Are we working with other faith-based organizations, churches, government agencies, NGOs, and others to ensure our communities are self-sufficient?
How are faith-based organizations integrating faith and work in the field?
And much more.
Schedule
See the full conference program and schedule here.
To register, and find information about registration rates, the schedule, housing and more, visit the Registration website.
Online registration ends May 27.  We cannot guarantee housing onsite after May 14. 
To be eligible for the member registration rate, you must have paid dues for 2018.
Full Conference Registration Rates
Registration Type
Regular Registration
March 20-April 15
Late and Onsite
After April 15
Individual Member
$310
$355
Organizational Member
$380
$435
Non-member Individual
$395
$450
Student/Developing Country Professional
$155
$180
Student Non-member
$210
$245

One Day Registration Rates
Registration Type
One Day - Regular Registration
March 20-April 15
One Day - Late and Onsite
After April 15
Member - Individual or Organizational Daily
$155
$180
Nonmember - Individual Daily
$200
$225
Student/Developing Country Professional Member Daily
$80
$90
Student Nonmember Daily
$125
$145
Thursday Evening Only
$70
$80
Pre-conference Workshop Rates
| | Regular | Student/Developing Country Professional |
| --- | --- | --- |
| Pre-Conference Workshop Rate | $55 | $30 |
*Please note: CCIH is not able to issue refunds for cancellations. If you have questions please contact conference (at) ccih.org.
Conference Sponsorship
Learn more about opportunities to reach Christians working in global health by becoming a conference sponsor.
See the 2019 Conference Sponsorship Packet
Visa Invitation Letters
Requests for visa invitation letters were due by March 15, 2019.
Continuing Education Certificates
CCIH has partnered with Liberty University (LU) to provide continuing education certificates to conference participants. CCIH will provide LU with a list of all confirmed conference attendees for cross-reference. Conference attendees may use this link to go to the Liberty University website and pay $25 USD to Liberty, who will then issue a certificate of completion for a certain number of hours. It will be up to the conference attendee to submit the continuing education units (CEU) certificate to his or her credentialing agency to determine if the agency will give credit for attending the CCIH conference.
*Please note CCIH is unable to provide childcare for attendees.
Upcoming Events
CBPHC August 25-31 Trip
Community Based Primary Health Care Trip Visit one of the original models of community empowerment in health care by joining CCIH on a trip to the Comprehensive Rural Health Project (CRHP) in Jamkhed, India August 25-31, 2019. Community-Based Prevention and Care is one of CCIH's four strategic themes
Register