American Leprosy Missions
Transforming Lives for More Than 100 Years
American Leprosy Missions (ALM) is a Christian global health and development organization serving vulnerable people affected by neglected tropical diseases (NTDs). ALM works with a network of more than 50 partners around the world to research and implement innovative and scalable programs to stop these diseases and improve the well-being of affected people and communities. 
Since 1906, ALM has provided holistic care for more than four million people in 42 countries including disease detection, diagnosis and treatment, health worker training, community development, morbidity management, disability prevention, health system strengthening, disease mapping and vaccine research.
2020 Annual Report – Read here
Diseases
ALM serves people affected by NTDs that can cause disabilities and ongoing complications, including:

leprosy 

Buruli ulcer

lymphatic filariasis 

yaws

leishmaniasis

trachoma
 Staff Experience
ALM's staff includes scientists and practitioners with many decades of experience in public health and community development who are sought after to serve as experts on advisory committees and panels with organizations such as the World Health Organization (WHO), the NTD NGDO Network (NNN) and the International Federation of Anti-Leprosy Associations (ILEP). Our program and finance staff have experience managing more than $50 million in government and institutional funding and implementing projects for a wide range of donors including USAID, Irish Aid, Coalition for Operational Research on NTDs (COR-NTD), Stewardship Foundation, United Methodist Committee on Relief (UMCOR), Conrad N. Hilton Foundation, Chatlos Foundation, Sasakawa Memorial Health Foundation and Gloria Dei Foundation.
Where We Work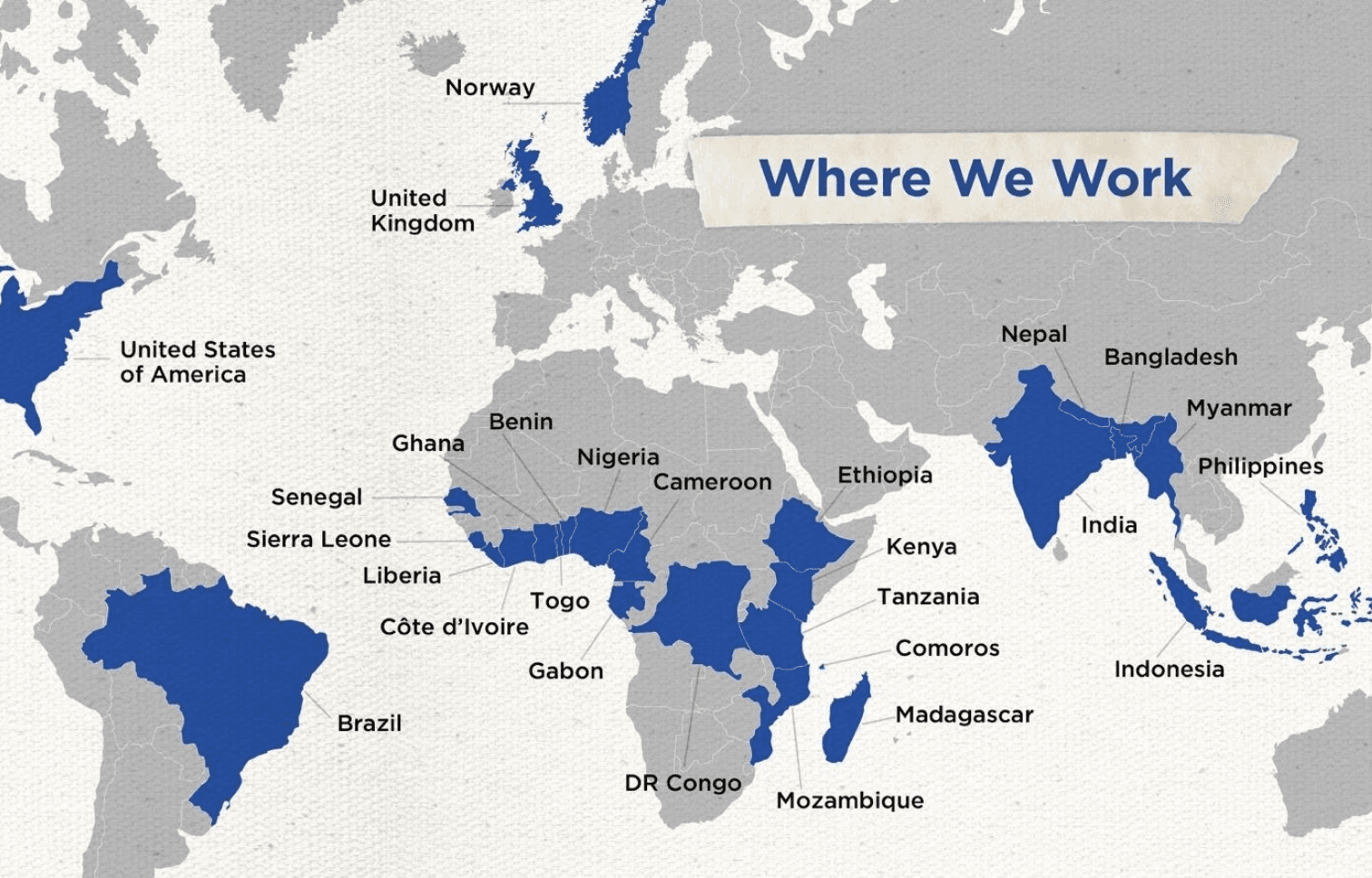 ALM works alongside Ministries of Health and partner organizations around the world and impacts many other countries through training programs, medical supply deliveries, capacity building and NTD mapping and management. In all programming, ALM ensures that a foundation for long-term sustainability is laid by working with partners to design programs that build local capacity and strengthen health and development systems. This map reflects the broad reach of ALM's impact and expertise.
Key Partners

Ministries of Health

World Health Organization

London School of Hygiene and Tropical Medicine

Liverpool School of Tropical Medicine

Infectious Disease Research Institute

Novartis

USAID

MAP International

ILEP (International Federation of Anti-Leprosy Associations)

University of Cambridge

Coalition for Operational Research on NTDs (COR-NTD)

Leprosy Research Initiative

German Leprosy Relief Association

effect:hope




The Leprosy Mission International

The Leprosy Mission Nepal




Nepal Leprosy Trust
Blogs by American Leprosy Missions
Title: Technology in Global Health: An Instrument of Impact – read here
Since our founding in 1906, American Leprosy Missions (ALM) has accelerated the exploration and application of novel solutions to cure, care and end high-morbidity neglected tropical diseases (NTDs) like leprosy. These diseases affect more than one billion of the world's poorest and most marginalized people and can lead to lifelong disabilities, increased poverty, profound suffering and isolation.