President:  Dick Day, MSc
Dick Day, MSc is Senior Vice President of Programs and Volunteers at CMMB. Dick has more than 35 years of experience in international development, including extensive field-based work, much of it focused on community-level development. He has a passion for assisting and empowering the poor and most vulnerable, particularly women and children. Most recently, as Peace Corps' director for Africa, Dick provided strategic direction, leadership, and overall management of operations in 25 countries, responsible for more than 3,000 volunteers. Prior to his service at the Peace Corps, Dick was managing director at the Millennium Challenge Corporation, where he led the design of large-scale infrastructure programs.
Vice President:  Barbara Campbell, RPh, CCN
Barbara Campbell, RPh, CCN is Executive Director of the Dalton Foundation, where she is developing and implementing strategic programs and partner relationships to support health system strengthening in contexts in which they work. Barbara is currently Co-Chair of CCIH's Mapping Working Group, helping oversee faith-based mapping initiatives. Barbara served in Haiti after the 2010 earthquake, and subsequently worked in Haiti for over 5 and a half years as Director of Medical Operations with Mission of Hope.
 Secretary: Dennis Cherian, MHA, MS, BHMS
Dennis Cherian, MHA, MS, BHMS is a physician with a keen interest and specialization in alternative systems of medicine; he also has graduate degrees in public health administration and psychological counseling. Dennis is currently the Associate Vice President/Senior Technical Director for Health and Nutrition at Corus International. Prior to that position, Dennis was the Senior Director of New Program Development for Jhpiego. Prior to that role, he was the Senior Director of Health for World Vision, Inc. and served in senior advisor roles with the New York State Department of Health, Division of Tuberculosis, Medical Care Development International and Plan International. He has extensive experience designing and implementing a range of innovative public health interventions to include child survival, tuberculosis/HIV, neglected tropical disease, health systems strengthening, community health, and digital technologies for health in Africa, Asia, Latin America and the Middle East. He has contributed to many publications and spoken at high level technical and policy forums. He also serves on the board of CORE Group. Previously, he served as an Advisory Member of Social Behavior Change for Faith-Based Organizations, the Country Task Force for mPowering Frontline Health Worker and the Global Digital Health Network.
Treasurer: Rick Santos, MBA, MTS
Rick Santos, MBA, MTS is President and CEO of Church World Service. Prior to his current position, he led the Africa Christian Health Network, and was Board Chair of the Joint Learning Initiative on Faith and Local Communities, and a Fellow at InterAction focusing on Faith and Development and localization. From 2009 to 2018 Rick was the President and CEO of IMA World Health, and in his nine years there led the organization through a period of rapid growth that included increasing program impact and building healthy communities in some of the most difficult places in the world. Rick led the IMA merger with Lutheran World Relief and stayed on as Senior Advisor through 2019.
---
Bob Blees has been in Medical Ministry Support for the last 12 years. He joined SIM USA in 1980 as a Services Division mechanic and Services Division Director in Liberia. He later went on to serve as ELWA ministries manager overseeing its five divisions which included Services, Hospital, ELWA Academy, West Africa Christian High School, ELWA Broadcasting, Print Shop and Dental Clinic. For nearly 30 years, Bob has contributed to the management of SIM worldwide operations.
Dave Evans, MS is Senior Advisor and former President of LifeNet International, which works in Burundi, the Democratic Republic of the Congo, Uganda, and Malawi. Previously Dave worked as Senior Director for Innovation in World Vision International and Chief of Party in World Vision Zimbabwe. Dave also served for 22 years in Food for the Hungry, where he rose to the position of U.S. President and Global Executive Officer based in FH's Washington, D.C. office. Dave's experience includes relief and development leadership in the United States, Africa, Latin America and Asia.
Amy Hewitt serves as Grants Coordinator for Grants Acquisitions, and Management at CURE International. She works closely with program staff in conceptualizing, planning, and submitting proposals and project management including CURE's participation in USAID's Limited Excess Property Program (LEPP). With more than 17 years of experience working in international development and global health, Amy focuses on long-term relationships, common interests with foundations, and managing and communicating the effectiveness of programs. In previous roles, Amy connected with mission-minded organizations working in global health development to assess and deliver appropriate and sustainable medical equipment to rural clinics and hospitals including International Aid's Lab-In-A-Suitcase program.
Zana Kiragu, MPH, MPharm is a Kenyan pharmacist and public health professional working in the access to medicines space. She is currently a Research Fellow in the Department of Global Health at Boston University School of Public Health. She volunteered with CCIH in support of the 2019 annual conference while she was pursuing a Masters of Public Health at Johns Hopkins Bloomberg School of Public Health. Prior to this, she received her Bachelors and Master of Pharmacy at the University of Manchester in 2015, and practiced in industrial, clinical and retail settings in both the UK and Kenya.
Katelyn Long, DrPH is the John and Daria Barry postdoctoral fellow at the Human Flourishing Program at Harvard University and a postdoctoral fellow at the Harvard T.H. Chan School of Public Health. Her current work focuses on determinants of well-being, group dynamics of religion on human flourishing, and the development of tradition-specific spiritual well-being measures. She completed her doctoral studies at Boston University School of Public Health where her dissertation focused on the role of faith-based and charitable health providers in health systems. She earned an MSc in Public Health from the University of Utah and bachelors in religion from Vanguard University.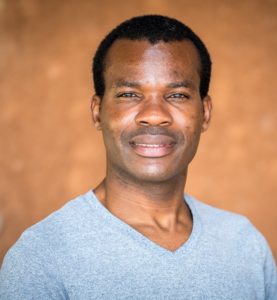 Mwai Makoka, MBBS is Programme Executive for Health and Healing at the World Council of Churches in Geneva. Dr. Makoka also serves on the boards of the Africa Christian Health Associations' Platform and the Ecumenical Pharmaceutical Network. He qualified as a doctor of medicine in Malawi in 2002, and received further training in public health microbiology and infectious diseases in the U.S. Besides clinical practice, Dr. Makoka previously worked in the national HIV programme and in academia and was previously Executive Director of the Christian Health Association of Malawi.
Jim Oehrig, MA, Vice President of Integral Mission at American Leprosy Missions. Jim develops partnerships and collaborations with Christian organizations and churches in communities where American Leprosy Missions works. He ensures that the organization continues to implement programs in a way that honors God and protects and restores people's dignity. Jim graduated from Houghton College with a B.A. and received a M.A. in Latin American studies/international development from the University of Connecticut. He also did post-graduate work at the Centre for Development Studies at Swansea University, Wales in the United Kingdom. Before joining American Leprosy Missions, Jim and his wife were World Relief staff members in Honduras and Guatemala; from 1993 to 2005 they served with MAP International from the Latin America Regional Office in Quito, Ecuador.
Rebecca Waugh MDiv, MIA serves as Senior Programs Advisor for Faith Engagement at IMA World Health, part of the Corus International family. She has more than 25 years of program development and management experience in multi-cultural NGO/not-for- profit environments, including 15 years in the international development and human rights arena. Rebecca served as a Country Director for IMA's work in South Sudan before her current position. She has a Master of Divinity in Theology from Southern Baptist Theological Seminary (1977) and a Master's Degree from the School of International and Public Affairs at Columbia University (2000).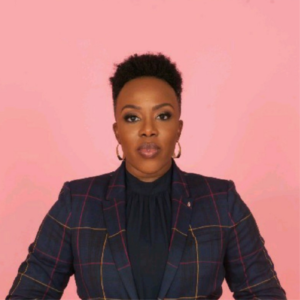 Lanre Williams-Ayedun is Senior Vice President of International Programs at World Relief. She has 17 years of experience in strategy and systems building for new business acquisition, technical program design, and program management. She served as a Senior Program Advisor at Jhpiego, providing strategic guidance to country-office leaders and home office program and technical counterparts in positioning and capturing new program opportunities. Lanre also worked for ten years with World Vision US in various roles, including as director for the Child Protection and Education team, managing a global multi-million dollar portfolio of projects funded by US government donors, individual philanthropists, corporations, and foundations.
Doug Fountain, Ex Officio. Doug Fountain serves as CCIH Executive Director. Previously, he ​​​​​served as Vice President for Strategy and Impact for Medical Teams International. Before coming to Medical Teams International, Doug served on the executive staff at Uganda Christian University, where he began in 2004 as the head of the Department of Health Sciences and later served as Deputy Vice Chancellor for Development and External Relations as the university grew to five campuses. He helped establish the Christian Journal for Global Health to promote evidence-based practice. He is an advisor on evaluation and strategy for the Partnership for Quality Medical Donations, a consortium of corporations and NGOs working on disaster response and health system strengthening. He also brings a diverse background in teaching health and wholeness, conducting applied research in behavioral health, and promoting community reforestation in Tanzania. Doug has been a member of CCIH since 2006 and served on the board for four years. He holds an MPA from the University of North Carolina at Chapel Hill and a B.S. in Political Science and Economics from the University of Oregon.
The Christian Connections for International Health Board of Directors governs the organization, sets organizational policy and oversees CCIH activities. The Board of Directors is elected by the CCIH membership. Board members serve two-year terms.