Administration
Doug Fountain
Executive Director
doug.fountain (at) ccih.org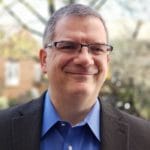 Doug Fountain serves as CCIH Executive Director. Doug brings over 30 years of experience in health services planning, research, and evaluation and over 20 years in the faith-based and international development sectors. He consults on development strategy and policy with bilateral and multilateral partners and global faith actors. He served in Executive Leadership at Medical Teams International, a relief-focused NGO, and with Uganda Christian University, where he lived for over eight years. He helped start the Christian Health Asset Mapping Consortium, the Christian Journal for Global Health, and the Faculty of Health Sciences at Uganda Christian University. Doug holds an MPA from the University of North Carolina at Chapel Hill and a B.S. in Political Science and Economics from the University of Oregon.
Rhina Zavala
Finance and Administration Manager
rhina.zavala (at) ccih.org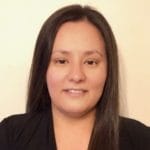 Rhina Zavala serves as the Finance and Administration Manager. Rhina has responsibilities in accounting, financial reporting, and human resources. Most recently, Rhina served as the Office Manager for International Christian Concern.
She has worked in administrative and financial positions in the medical and nonprofit sectors. She has a Bachelors in Business Administration from Liberty University and is pursuing a Masters in Human Resources. Before moving into finance, Rhina worked as a registered nurse in a pain clinic and maintains a strong interest in health and health care.
Advocacy
Bob Noziglia
Advocacy Manager
bob.noziglia (at) ccih.org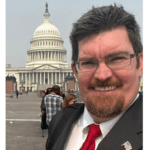 Bob Noziglia serves as the Advocacy Manager, supporting CCIH's efforts to advocate for global health programs from an evidence-based and Christian perspective. Previously, Bob was the Program Assistant for Legislative Affairs and Outreach with Lutheran World Relief, where he was responsible for assisting advocacy and educational efforts with policy makers on a wide variety of foreign assistance accounts including nutrition, food security, and global health. Bob received an MPP focusing on International Relations from Pepperdine University and a BA in Political Science from the University of Tennessee at Martin.
Communications
Kathy Erb
Communications Director
kathy.erb (at) ccih.org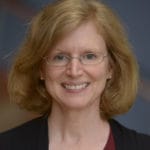 Kathy Erb serves as Communications Director for CCIH. She manages the organization's digital and print communications, including its website, social media presence, member outreach, and media relations. She also supports CCIH's grant-funded efforts to raise awareness of the importance of global health programs. Kathy began working with CCIH in 2012 on a series of outreach pieces to communicate the positive impact of family planning programs on the health of women, children and families. Before joining the staff at CCIH, she worked with IMA World Health on the development of sermon guides to help spiritual leaders in developing nations communicate healthy practices to their communities. Kathy has an MBA from the University of Maryland and a BA from the University of Virginia.
Membership
May Poduschnick
Membership and Events Coordinator
may.poduschnick (at) ccih.org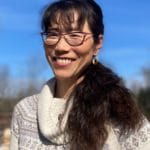 May Poduschnick serves as Membership and Events Coordinator for CCIH. She coordinates member engagement and member and donor data, and supports meeting logistics and fundraising. May has a Masters in Health Science from Johns Hopkins School of Public Health and a Bachelor of Science (Human Biodynamics) from University of California, Berkeley. Over the past few years, May has worked as a US Census field representative, founded an education program for teaching Chinese language and culture to youth, and held numerous community engagement roles, including most recently as Communications Coordinator with the Mennonite Healthcare Fellowship and the Global Anabaptist Health Network, both of which are members of CCIH.
Reach out to us at membership (at) ccih.org for more information and questions about membership.
Programs
Mona Bormet
Program Director
mona.bormet (at) ccih.org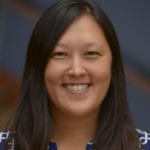 Mona Bormet, MPH, CHES serves as Program Director for CCIH. Mona directs a global portfolio of initiatives that improve timely access to quality health services in communities and facilities, by working with faith-based partners and CCIH members around the world. She also directs CCIH's annual conference. Mona began working with CCIH as an individual member and volunteer, and since 2010 has been on staff, first focused on US advocacy efforts. Previously, Mona served as Advocacy Program Specialist for the Asian & Pacific Islander American Health Forum. Mona has an MPH from the University of Minnesota School of Public Health and a BS from Illinois State University. She received the American Public Health Association International Health Section Mid-Career Award in 2023.
Deirdre Church
Program Coordinator 
deirdre.church (at) ccih.org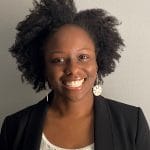 Deirdre Church, MPH, serves as Program Coordinator at CCIH, ensuring overall implementation of grant activities in maternal, newborn and child health and family planning. She also tracks and monitors subgrantees' project activities against grant goals. Prior to joining CCIH, Deirdre worked at the NAACP national headquarters, addressing environmental and climate justice issues that impact communities of color. She also worked for Samaritan's Purse in South Sudan, writing humanitarian aid grants for health, nutrition, water, sanitation, and hygiene, food security and livelihoods, and spiritual ministry services. She worked at The Food Trust, managing projects centered on improving access to healthy food retail for lower-income, underserved residents. Deirdre earned a master's degree in public health from Drexel University and a BS in health information management from Florida A & M University.
Carolyn O'Brien
Program Advisor
carolyn.obrien (at) ccih.org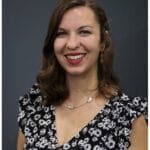 Carolyn O'Brien, MSPH serves as Program Advisor for CCIH, monitoring project activities of subgrantees and ensuring overall implementation of all grant activities. Carolyn leads CCIH's efforts on the Christian Health Asset Mapping Consortium, and coordinates and supports CCIH's 30×30 Health Systems Initiative. Previously, Carolyn served as a Peace Corps Volunteer in Albania, working in health education and female empowerment. Carolyn has global health research experience in the fields of household air pollution (HAP) and road safety. Carolyn has an MSPH from Johns Hopkins Bloomberg School of Public Health and a BA from Calvin University.