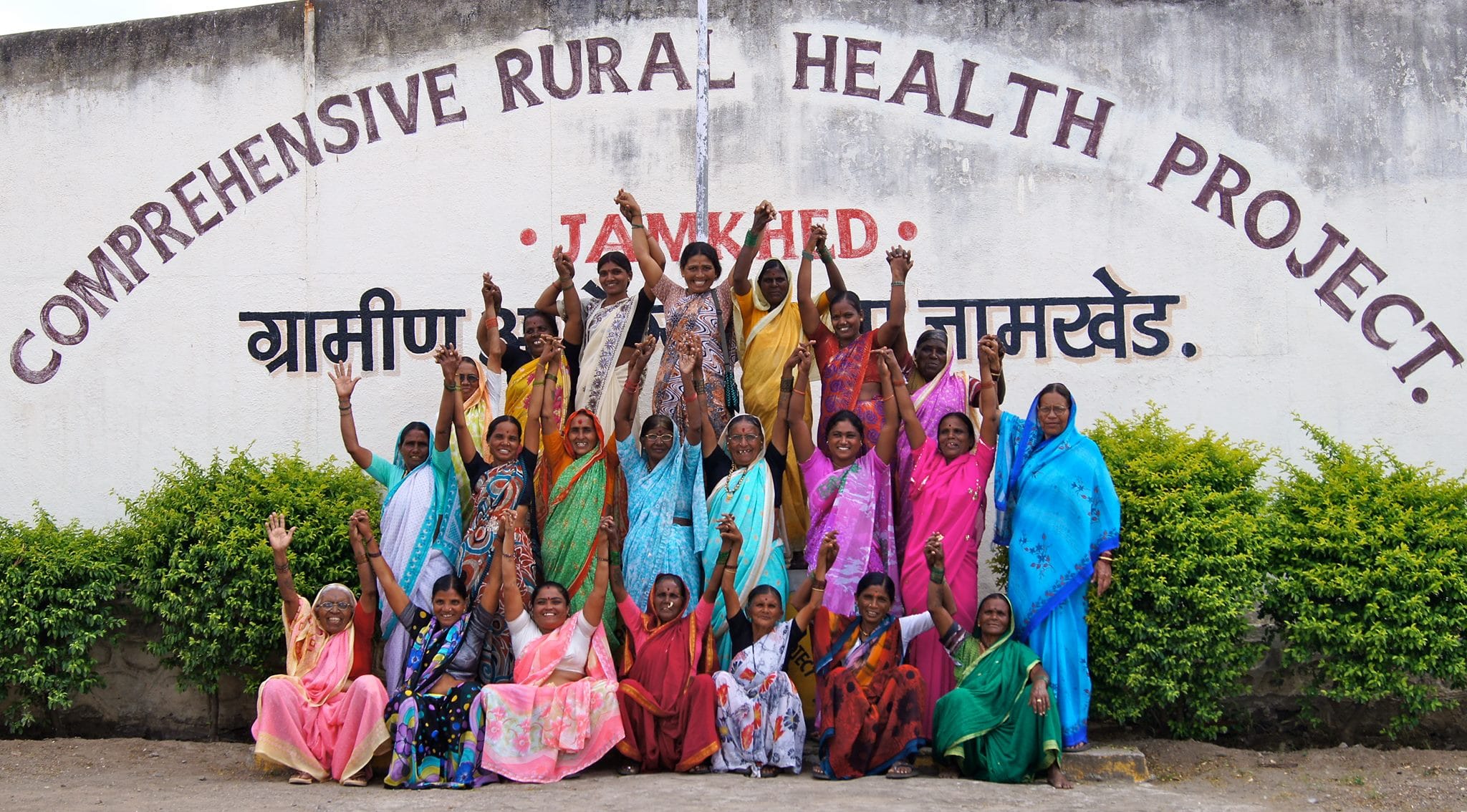 CBPHC Trip
August 9, 2018
---
Community Based Primary Health Care Trip
Update: Unfortunately, the trip to the Comprehensive Rural Health Project (CRHP) in Jamkhed, India scheduled for  August 25-31, 2019, has been canceled.
As we honor the 40th anniversary of the WHO/UNICEF Alma Ata Declaration of Primary Health Care it is especially relevant to visit CRHP, which was one of only three community programs included in Kenneth Newell's book Health by the People published by WHO in 1975. This trip offers the opportunity to learn from the experience of this project in ways that inform CCIH members and affiliates. Participants will also spend time exploring how CCIH should develop its strategies for this priority theme.
The program will include:
Sessions with village health workers (VHWs) (stories of transformation, roles, training), Mobile Health Team (MHT), and the CRHP Director
Village visits to see VHWs and MHT at work, discussion with community members
Specific topics depending on interest of participants
Sharing your experience with staff and other participants
Cost: $850 per person (not including airfare to India), includes:
Transport from/to airport
Room & meals on campus, field visits, daily sessions with VHWs and staff
Visit Ellora Caves near Aurangabad (UNESCO Heritage Site)
Travel Logistics:
All participants must arrange their own transportation to Pune, India. CRHP will arrange transport from the airport to Jamkhed.
Participants are responsible for obtaining any necessary visa (tourist) and insurances.
*Scholarships are not available for this event.
*CRHP can accommodate most dietary needs except nut allergies.
More about CRHP
CRHP was founded by Drs. Raj and Mabelle Arole in 1970 in rural central Maharashtra. Grounded in their strong Christian faith, following the model of Jesus' ministry, with belief in the potential of every person, especially the poor and marginalized, the Jamkhed Model is a values-based approach for sustainable health of communities. Their foundational principles are equity, integration and empowerment. By partnering with village communities and expanding upon local knowledge and resources, CRHP aims to effectively meet immediate and long-term needs, especially women, poor and marginalized. CRHP established the Jamkhed International Institute for Training & Research in Community Health & Development 25 years ago to facilitate learning from the CRHP experience. Visit the CRHP website
In above photo, Village Health Workers gather at CRHP for ongoing training with various lengths of service in their communities.
---