International Conference on Family Planning and Faith Involvement
---
The faith community presence at ICFP was significant for the 2018 and 2016 conference
2018 ICFP Conference November 12-15, 2018
The faith community presence at ICFP was significant for the 2018 conference in Kigali Rwanda, with 22 poster presentations, four lunch discussion tables, at least six panel sessions, Faith and Family Planning exhibit booth, a Facebook Live session and coordinated social media campaign.
CCIH coordinated one Facebook Live session, Straight Talk on Religion and Family Planning, which featured Mr. Yoram Siame, Director of Advocacy Planning and Development at the Churches Health Association of Zambia (CHAZ), Ms. Bicbic Chua, Executive Director of Catholics for Reproductive Health, and Mr. Mohammed Bun Bida, Executive Director of Muslim Family Counselling Services.
A highlight was the commitment statement developed by faith leaders during the conference and presented in the closing plenary session. A statement of support and lessons learned at ICFP 2018 was presented by Reverend Dr. Lydia Mwaniki, Director, Theology, Family Life and Gender Justice, All Africa Conference of Churches (AACC), and Sheikh Musa Sindayigaya, Rwanda Interfaith Council for Health. The statement is below followed by a French translation.See more coverage of the activities here.
CCIH developed an interactive map showing faith actors' advocacy achievements since the 2016 ICFP. The map is not exhaustive but provides a sample of family planning work by faith-based organizations.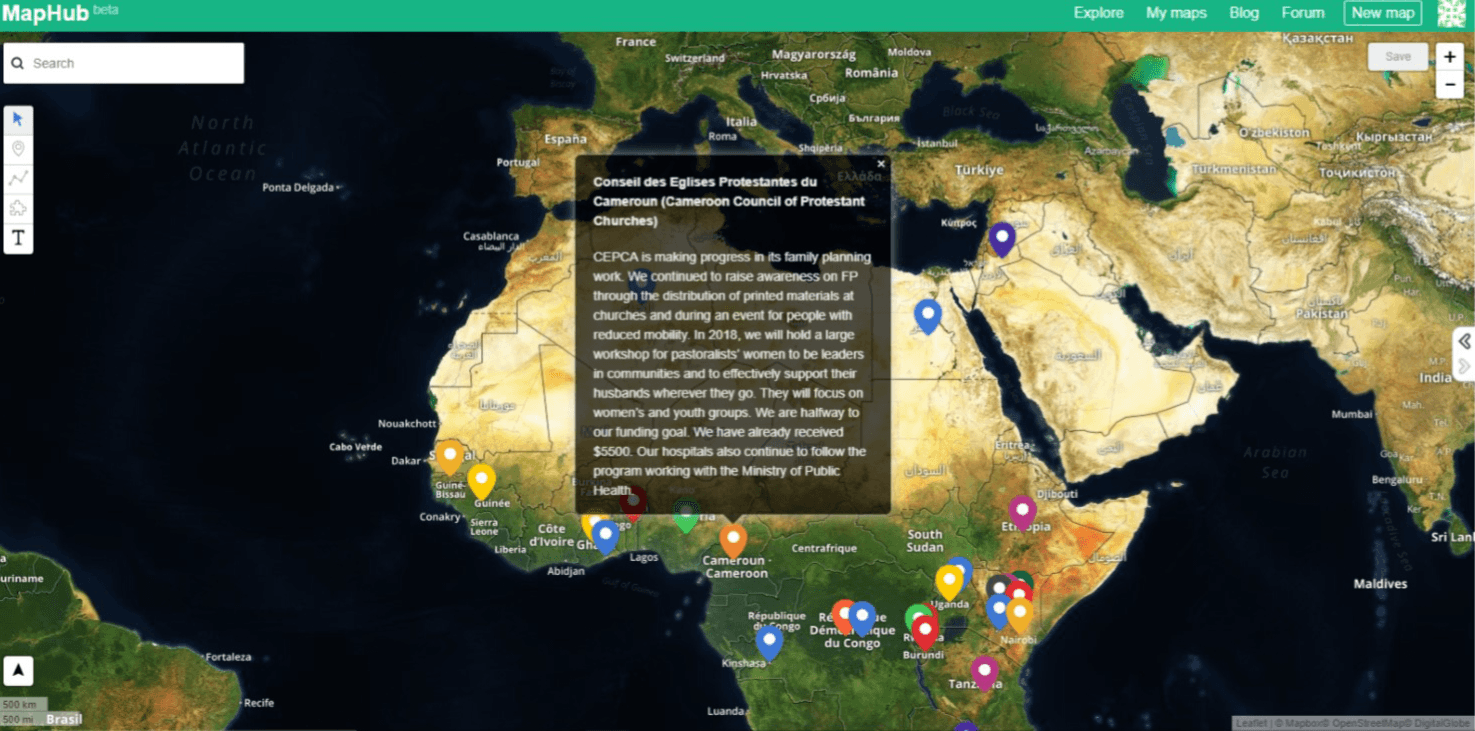 2016 International Conference on Family Planning
The faith community made historic progress at ICFP in 2016 when 85 faith leaders from 26 nations came together for the first-ever Faith Pre-conference. They discussed best practices in faith-based involvement in family planning and committed to scaling up services to help families with healthy timing and spacing of pregnancies.  See coverage of the faith community's involvement, including media coverage and a Statement of Commitment from FBO leaders.
---