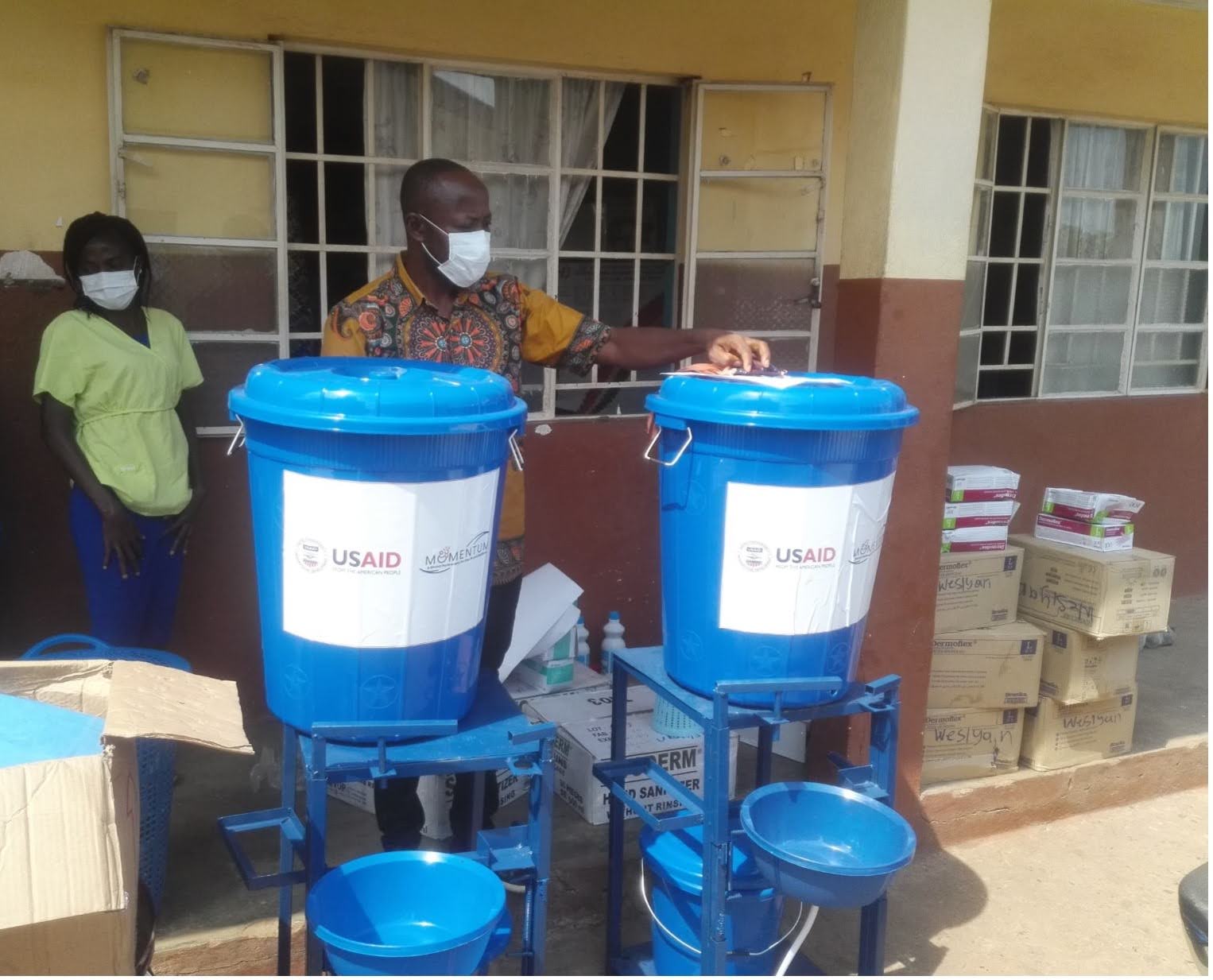 Faith-Based Organizations Deliver Lifesaving Solutions in Sierra Leone during COVID-19
January 15, 2021
---
by Kristin Haas, Senior Program Coordinator, MOMENTUM Country and Global Leadership


COVID-19 has disrupted every facet of health service delivery around the world. In many low- and middle-income countries, governments have diverted resources away from maternal and child health priorities, such as vaccinating for deadly childhood illnesses and ensuring that women have access to voluntary family planning. National lockdowns created supply constraints of needed health commodities, including medicines and personal protective equipment. Unsurprisingly, many patients have been reluctant to seek health services for fear of contracting the virus in the health facility.
MOMENTUM Country and Global Leadership (MCGL), funded by the U.S. Agency for International Development (USAID) is working to ensure that women and children continue to safely access essential services during the pandemic. MCGL is part of a suite of innovative awards to holistically improve family planning and maternal and child health in USAID partner countries around the world.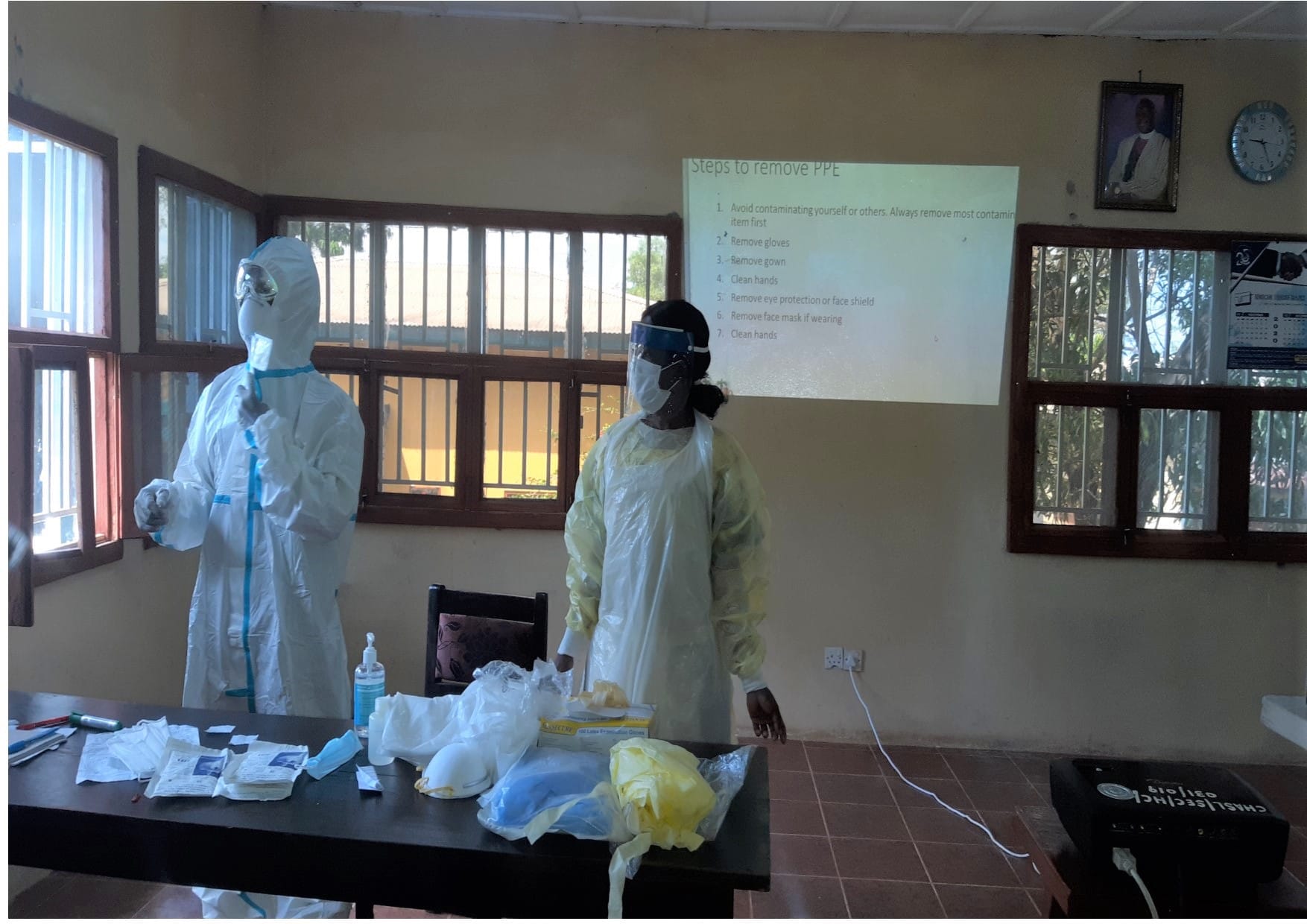 The project focuses on technical and capacity development assistance to ministries of health and other country partners to improve health outcomes for women and children. MCGL's response to the pandemic includes partnering with country governments and working across 145 public and faith-based health care facilities in Bangladesh, Ghana, India, Uganda, and Sierra Leone to ensure availability of basic water, sanitation, and hygiene (WASH) services and prioritize infection prevention control (IPC)—two fundamental aspects of health care that increase safety and confidence for patients and providers.
Early data from countries, including Bangladesh, Ghana, and Sierra Leone, show that access to basic handwashing facilities is limited across health care sites, with some having no WASH/IPC services and limited or no screening of staff and visitors prior to entering the health facility. According to a report by WHO and UNICEF, 64 percent of health care facilities in sub-Saharan Africa lack basic water services, and 57 percent do not have alcohol-based hand sanitizer. How can low-income countries encourage handwashing when many health facilities and homes don't have access to basic necessities such as soap and water?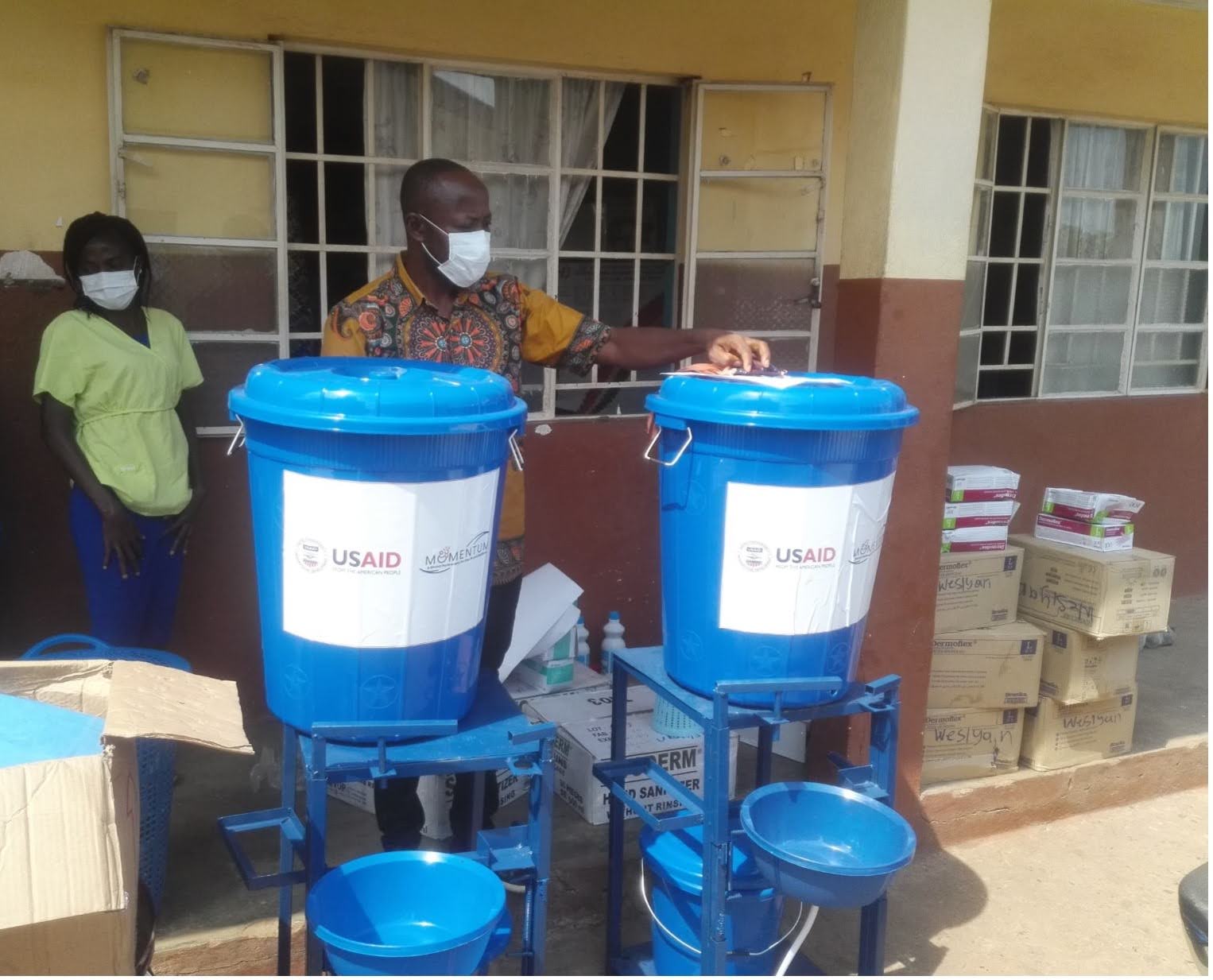 To change this reality, MCGL is partnering with national governments and nongovernmental organizations, including faith-based organizations (FBOs), civil society organizations, and the private sector to improve WASH services. FBOs are often the second largest network for health care, second only to government-provided health care, and provide 20 to 50 percent of health services in many countries. FBOs are especially important during the COVID-19 pandemic as many people have embraced trusted religious institutions located in their communities during this challenging time. Given their considerable presence and standing within communities, faith-based health facilities are essential to reaching populations most vulnerable to infectious diseases and poor health outcomes.
CCIH, a partner within the MCGL consortium, leverages its vast network of faith-based facilities in Uganda, Ghana, and Sierra Leone for WASH and IPC programs. CCIH engages with a number of faith-based country networks, including Christian Health Association of Ghana (CHAG), Uganda Protestant Medical Bureau (UPMB), and the Christian Health Association of Sierra Leone (CHASL). In Sierra Leone, CCIH supports CHASL to implement WASH activities. CHASL, an interdenominational organization, operates 41 facilities across more than 10 Christian denominations.
CHASL's autonomy and independence allow it to be adaptable and creative in responding to challenges, while its large network gives it access to the varied strengths of its members. MCGL's investment, which began in June 2020, allows CHASL to leverage both of these assets. CHASL's partnership with MCGL is an opportunity to boost the voice of Christian health care professionals and demonstrate their unquestionable importance within Sierra Leone's health system.
"The COVID-19 pandemic came at a time when the Sierra Leone health system was recovering from the shocks of the Ebola epidemic," said Florence Bull, the Health Coordinator for CHASL. The new virus reversed hard-fought gains made in the health system since the 2014 Ebola outbreak. "CHASL member health facilities, being the second largest health service provider in the country, were not spared from this shock," said Bull.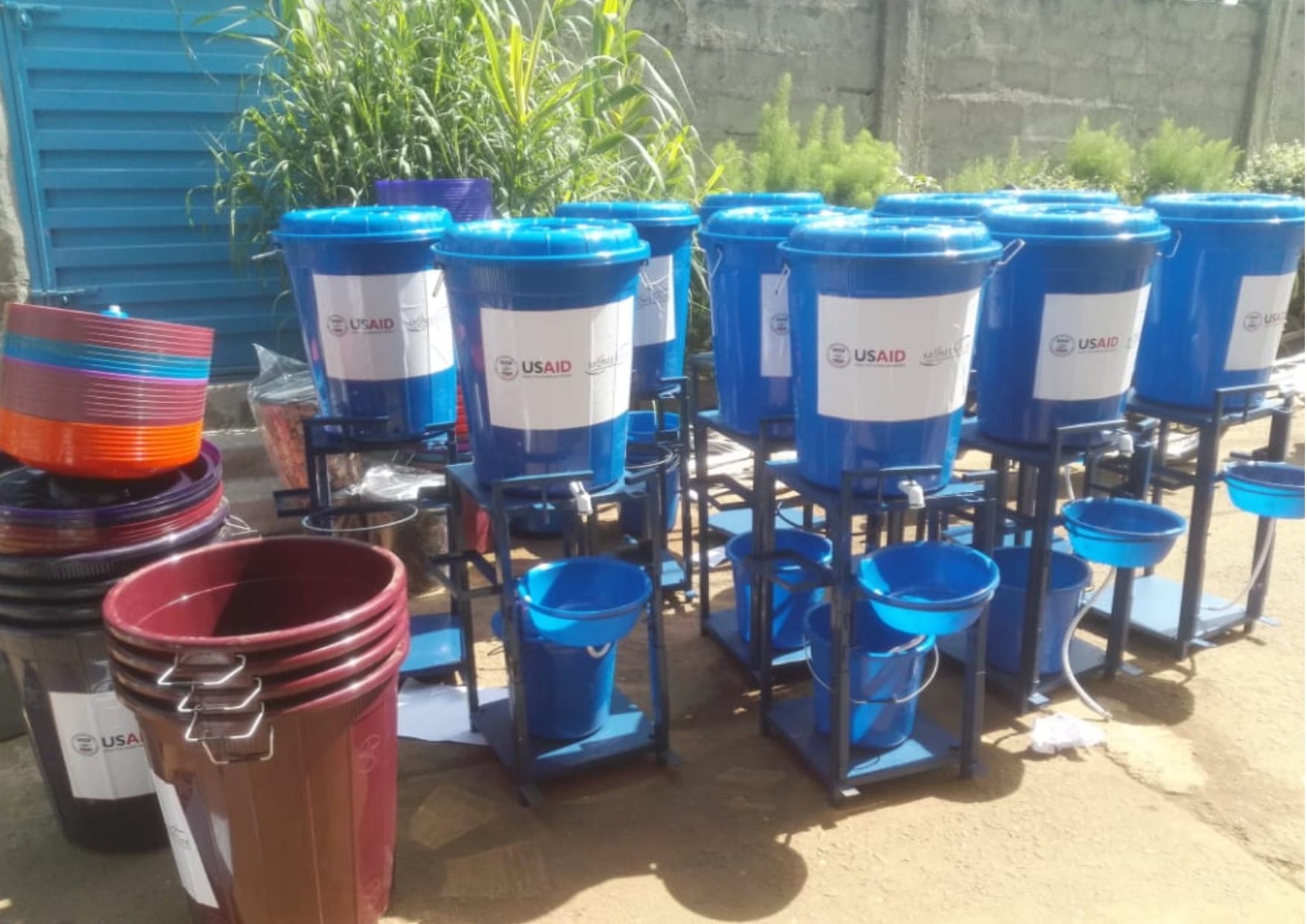 Bull noted, "The top preventive measure to curb the spread of the COVID-19 virus is hand hygiene with the use of soap and water or alcohol-based hand sanitizer." She recalled the challenge of implementing these preventive measures at a time when national borders were closing and global demand for sanitizer had exploded. "A 50 ml sanitizer, which normally costs less than SLL 15,000 (US$1.48), went up to SLL 100,000-150,000 (US$9.89–$14.83). And the alcohol content was less than 75 percent, which was not effective in killing the virus." In the early months of the pandemic, CHASL struggled to fund this newly expensive yet urgent necessity.
With the country quickly running out of hand sanitizer and other personal protective equipment, CHASL gathered the information needed to make its own sanitizer through in-house production and worked with MCGL to support the effort.
"We were very appreciative when the opportunity arose for CHASL to produce the hand sanitizer locally as part of the USAID-funded MCGL project," said Bull. "Thanks to God, this hand sanitizer will serve all CHASL facilities as well as the public and private health facilities, reducing the burden and cost of buying imported sanitizers and contributing to curb the spread of the COVID-19 virus while producing quality of care."
As a result of MCGL's 18-month investment in Sierra Leone and its partnership with CHASL, the organization will be ready to distribute hand sanitizer to its members in 2021—lifting one major burden in its COVID-19 response and ensuring a safer experience for providers and patients alike.
---