Gilead Sciences
At Gilead Sciences, our vision is to create a healthier world for all people. Gilead Global Patient Solutions (GPS) combines partnership and innovation to pursue global health equity.
Since 1987, Gilead has commercialized more than 25 innovative medicines, helping to transform treatment for people living with disease such as HIV, viral hepatitis, neglected tropical diseases and cryptococcal meningitis around the world. As our science expands into new therapeutic areas, including oncology and inflammation, we are exploring new strategies to strengthen health systems and expand access to care.
GPS at a Glance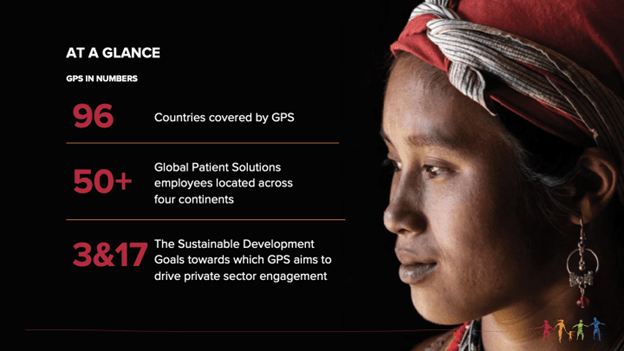 Global Patient Solutions is the Gilead business unit that partners with governments and communities to reduce the disproportionate disease burden in low- and middle-countries. Together, we contribute to strengthening the building blocks of health systems and drive private sector engagement to achieve the Sustainable Development Goals for health and global partnership. Our goal is to deliver meaningful impact backed by rigorous assessment.
We don't deliver solutions in a vacuum: our approach touches all parts of the healthcare ecosystem, from stimulating international and local investment, to supporting universal health coverage, to changing social norms and bolstering workforce capacity. We work as partners alongside the communities we serve because we know that we need to listen and learn, and walk this journey together.
Countries Covered by GPS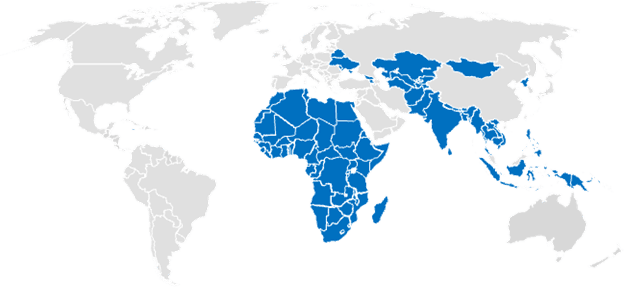 Gilead Sciences Blog
Partnering with FBOs to Go Further | by Harald Nusser, Vice President of Global Patient Solutions, Gilead Sciences
It may look a little strange to see a CCIH blog post from someone who works for a commercial company. I do not, though, believe we can live our lives as Christians on Sunday and business people the other six days of the week.
The great Quaker merchant and spiritual writer John Woolman wrote in 1763, "As Christians, all we possess are the gifts of God. Now in distributing it to others we act as his steward. If the steward of a great family, from a selfish attachment to particulars, takes that with which he is entrusted, and bestows it lavishly on some to the injury of others, he becomes unworthy of that office." Companies are neither charities nor churches, but are run by humans and as such, wherever we work, we all need to act as stewards. Read more