Health for All Nations (HFAN)
We at Health for All Nations (HFAN) deeply appreciate and agree with the theme of the 2021 CCIH meeting; Cultivating Unity in Global Health. Cultivating is a wonderful agricultural term, a common usage in God's word, that is clearly associated with work. Unity cannot happen without working at it. Unity in the Church was foremost in the mind of Jesus, the Messiah, as the time of His arrest, trial and crucifixion approached. John 17, the High Priestly Prayer, is perhaps the most intimate conversation between Father and Son. It is what is expected from His people. And just as farmers have come to discover newer and more effective means by which to cultivate and grow crops (not always to the overall good) we too, in the Christian global health community, must learn new ways to address the enormous and complex challenges that confront us and the world. This will require the application of best practices, in this there is no doubt. However the real ROI is going to come from new learning. And new learning will occur most effectively when we carefully identify whether the problems we are addressing are of a technical vs complex/adaptive nature, and then using the right leadership framework to overcome the problem. We cannot expect to solve the complex/adaptive challenges in global health with technical solutions. To that end, we at HFAN, working with the Kansas Leadership Center and the Ralph D Winter Launch Lab, have developed what we are now calling Unstuck Peer Consultations (previously known as Quick Response Innovations). A Peer Consultation is a process of actively listening to quickly offer new perspectives on your leadership challenge, empowering you to take next steps to address root causes. 
Christian Journal for Global Health
What could represent the cultivating of new knowledge and learning more than a journal dedicated to global health issues from a unifying Christian perspective? The Christian Journal for Global Health is a peer-reviewed, scholarly and multidisciplinary journal on global health policy and practice, promoting evidence-based and thoughtful analysis on effective and innovative approaches to global health from an integrated Christian perspective. From its premier edition in 2014 to the present call for papers on the theme of Environmental Concern and Global Health, CJGH has consistently published using the highest of standards and fostering Christian unity. No other journal that we know of addresses the critical issues of our day in the realm of global health from a broad Christian perspective. For more information go to the journal and see how you can contribute to this ongoing and vital knowledge collaboration.
Blogs by HFAN
Title: Cultivating Unity in Global Health – read here
Unity cannot happen without there also being a significant amount of collaboration – one of HFAN's values. We very much appreciate the use of the word cultivating, implying that work over time is necessary for fruit to appear.
Other Initiatives of Health for All Nations

A New Book:
All Creation Groans: Toward a Theology of Disease and Global Health (Pickwick, 2021)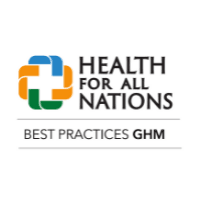 Best Practices in Global Health Missions
Integrating evidence-based international standards with Christian mission.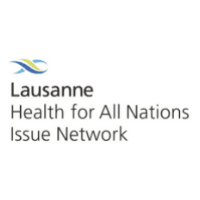 Lausanne Movement Health for All Nations Issue Network
The church's strategic role in whole-person health and healing for all nations.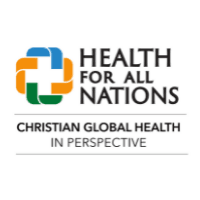 Christian Global Health in Perspective
A new 10-lesson course to prepare cross-cultural health workers for sustainable service.