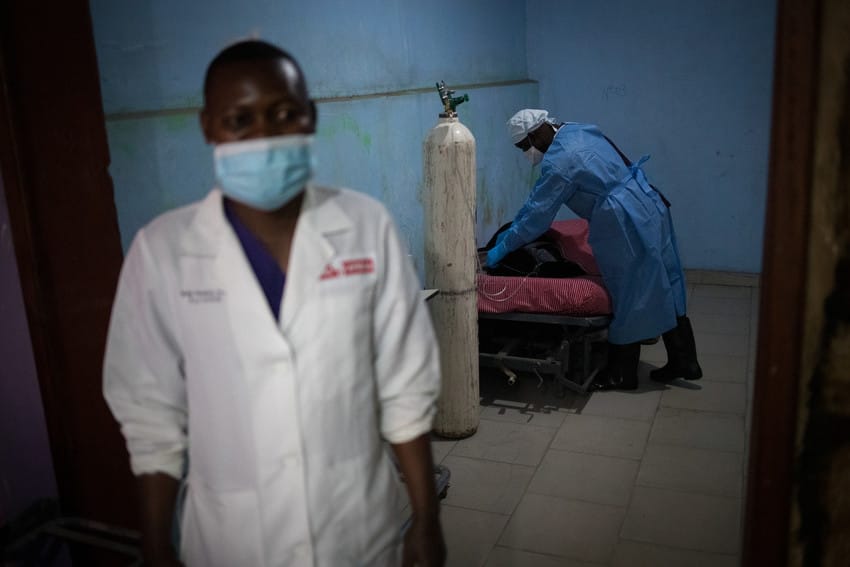 COVID-19, Faith and Health, Sponsor
ACHAP and IMA World Health Partnership Enabled Rapid Response to COVID19
May 5, 2021
---
by Rebecca Waugh, Faith-Community Engagement Senior Advisor, and Matt Hackworth, Marketing and Communications Senior Advisor, IMA World Health
As COVID-19's spread escalated from a regional phenomenon to a global pandemic, IMA World Health staff reacted like many other practitioners of public health in the international space. Even as we processed how to keep our own families – and ourselves – safe, we remained focused on what the pandemic meant for those in lower- and middle-income countries.
On the African continent, our minds immediately went to our colleagues and friends in the Africa Christian Health Associations Platform. Its 43 member organizations in 34 sub-Saharan countries serve those most at risk to a host of health concerns: the poor, the indigent, those whose socio-economic status put them beyond the reach of already fragile health systems.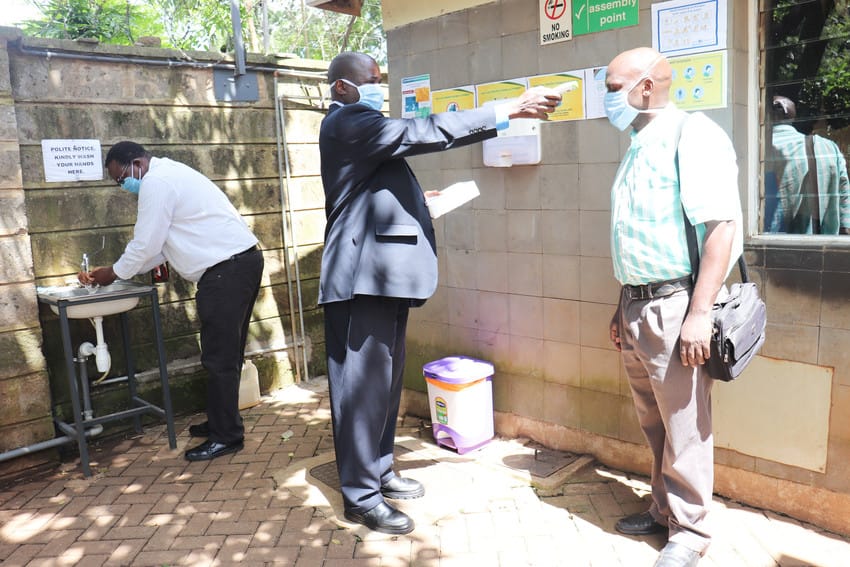 The Christian health associations and networks are a model for this year's theme of Unity in Global Health. They are organized as an expression of ecumenical cooperation, holding in their memberships the health assets of cooperating churches in their respective countries, sometimes including Protestant, Catholic and independent churches all in one CHA and, sometimes, organizing faith-tradition specific CHAs.
ACHAP originated from a World Council of Churches effort in 2007 that recognized just how interconnected health systems are. IMA World Health has been a partner since ACHAP's beginning, as decades of experience supporting fragile health systems shaped our understanding of such critical local capacity. Combining their health assets – ranging from hospitals, clinics, medical training institutions, community health programs, and sometimes pharmaceutical distributors- these networks are estimated to provide between 30-70% of health care in their various countries and are especially important service providers in rural areas, reaching the very poor and most vulnerable.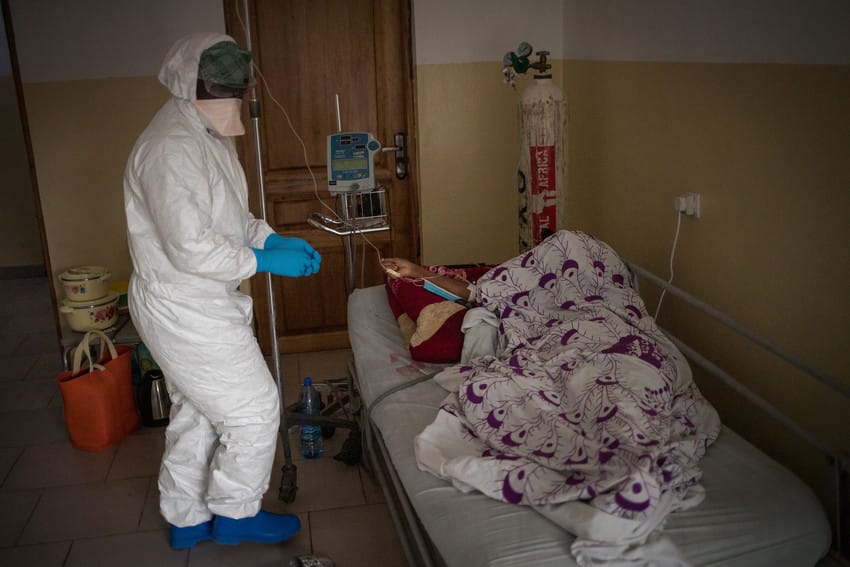 In many CHA countries, the CHA network is recognized for its vital role in augmenting the service delivery capacity of the public health system and brings the concerns and values of its owner churches to national health planning.
The long-standing relationship between IMA and ACHAP enabled a rapid response to the encroaching pandemic. Plans were designed, agreed, and funded promptly. Seven CHAs were selected to implement what later became Round 1, based on the level of COVID in their countries at the time. East, West, and Central Africa were all represented.
ACHAP members let us know supplies and training to protect healthcare workers was their most critical need. Our shared work procured PPE locally; shaped communications strategies tailored to three different audiences (health workers, religious leaders, communities); and established basic infrastructure for tracking and referrals of COVID cases. IMA supported ACHAP to develop a web-based communications hub that made timely COVID guidance available to member CHAs, and supported ACHAP to provide web-based and other training to its members.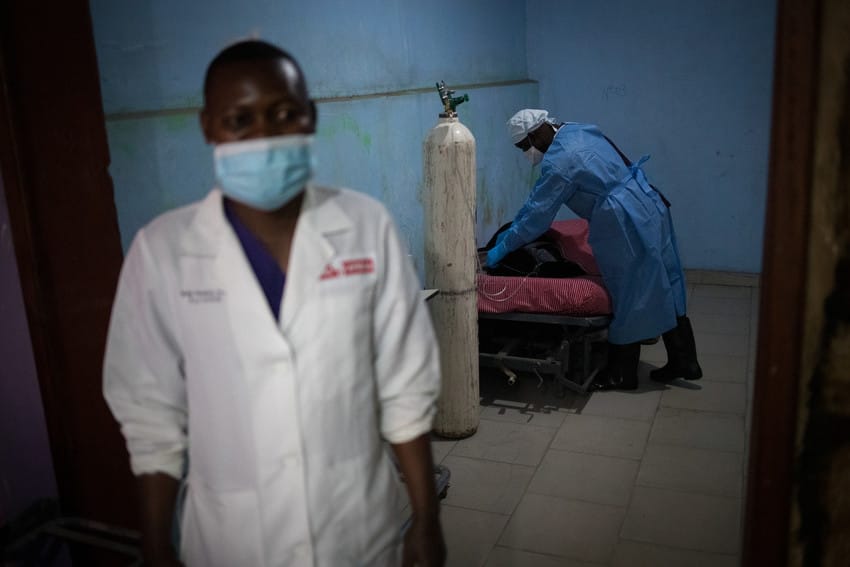 The CHAs demonstrated their competence, commitment and creativity in making modest funding go a long way, leveraging other resources to do even more in the project's first three months.
As the response evolved, the IMA-ACHAP partnership invited the participating CHAs to analyze the COVID-response gaps in their national settings and the specific needs of their networks and to propose tailored intervention strategies. We are building on these efforts by collaborating with ACHAP to support vaccine rollout in ACHAP-member countries, this time utilizing a streamlined, competitive, call-for-applications model.
Even in crisis, ACHAP was able create opportunities to work with several smaller, less established CHAs in ways to build their capacities. This was especially timely in Africa's Sahel region. Burkina Faso's two less established Christian health networks were able to implement wide-reaching COVID prevention activities while engaging the ACHAP network – and IMA World Health – in a more operational way.
ACHAP was born out of an effort that affirmed not only the potential found in bringing together the capacities focused on providing health services to vulnerable populations. It also represents in a very practical way just how connected we are, globally, at a time when our own well being depends on the well being of others, half a world away. Perhaps there is no greater teacher than a pandemic to help us to see the power of unity in global health. Learn more about our participation in CCIH 2021
---