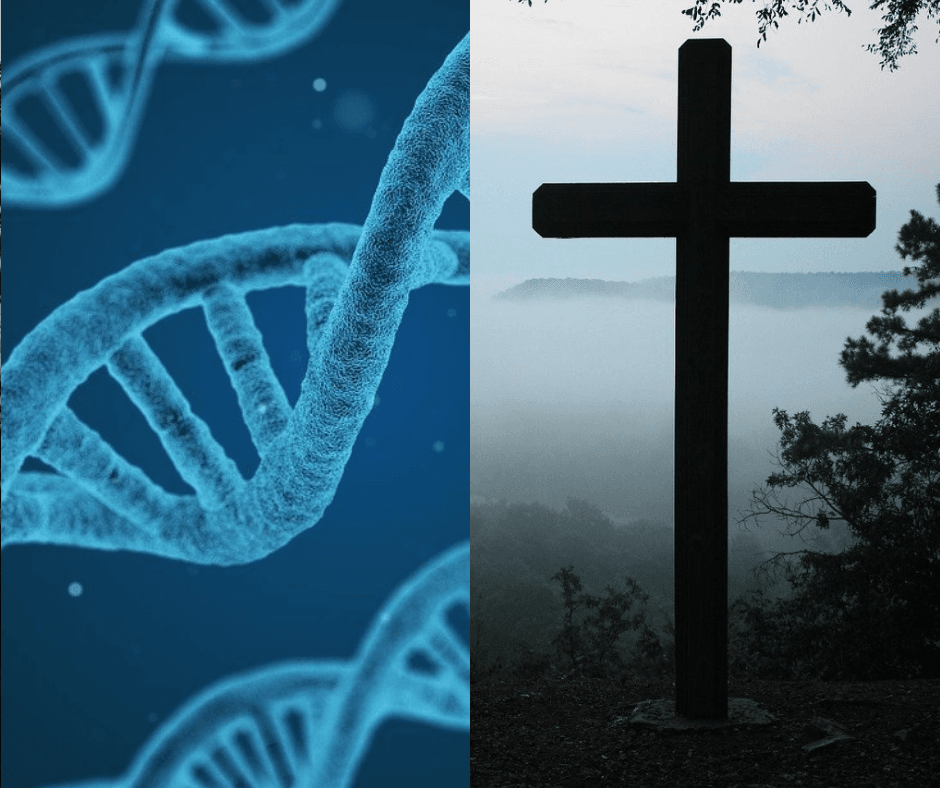 Close Up, Connector Articles, Featured
Close Up: Cate Desjardins of Mennonite Healthcare Fellowship
October 20, 2020
---
Cate Desjardins, MDiv, MPH took the helm as Executive Director of Mennonite Healthcare Fellowship in May of 2020. In the return of the CCIH Close Up series, Cate shares how integrating her two passions, science and her faith, has guided her career and led her where she is today.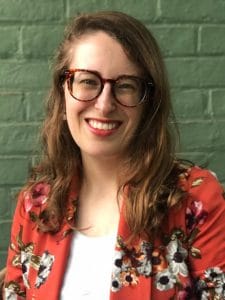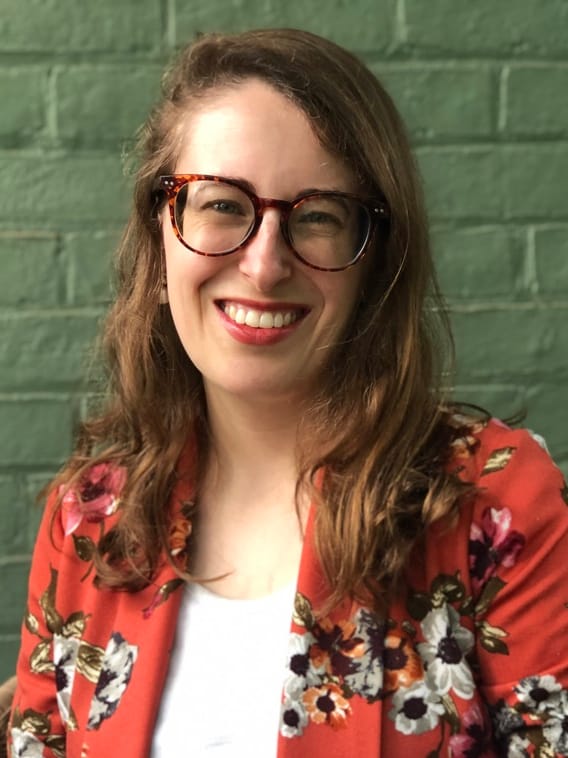 Tell us a little about your background and how you ended up at Mennonite Healthcare Fellowship?
My background is in Healthcare Chaplaincy, and specifically Pediatric Chaplaincy. Perhaps surprisingly, Pediatric Chaplaincy is not – in my case – primarily work with children but working to provide spiritual care for an entire family unit, often primarily with parents and grandparents. Fairly early in my career I was introduced to the concept of utilizing public health research methods to better understand the role of spiritual care in healthcare and in health and healing generally.
I went on to complete a Master's in Public Health focused on the intersection of religion and health and was grateful to be supported through an initiative called Transforming Chaplaincy funded by the John Templeton Foundation. I loved one-on-one work in spiritual care, and I found myself increasingly thinking in terms of systems and how a wider Christian Church could impact healthcare through deep Christian formation of both healthcare providers and recipients, which ultimately brought me to Mennonite Healthcare Fellowship.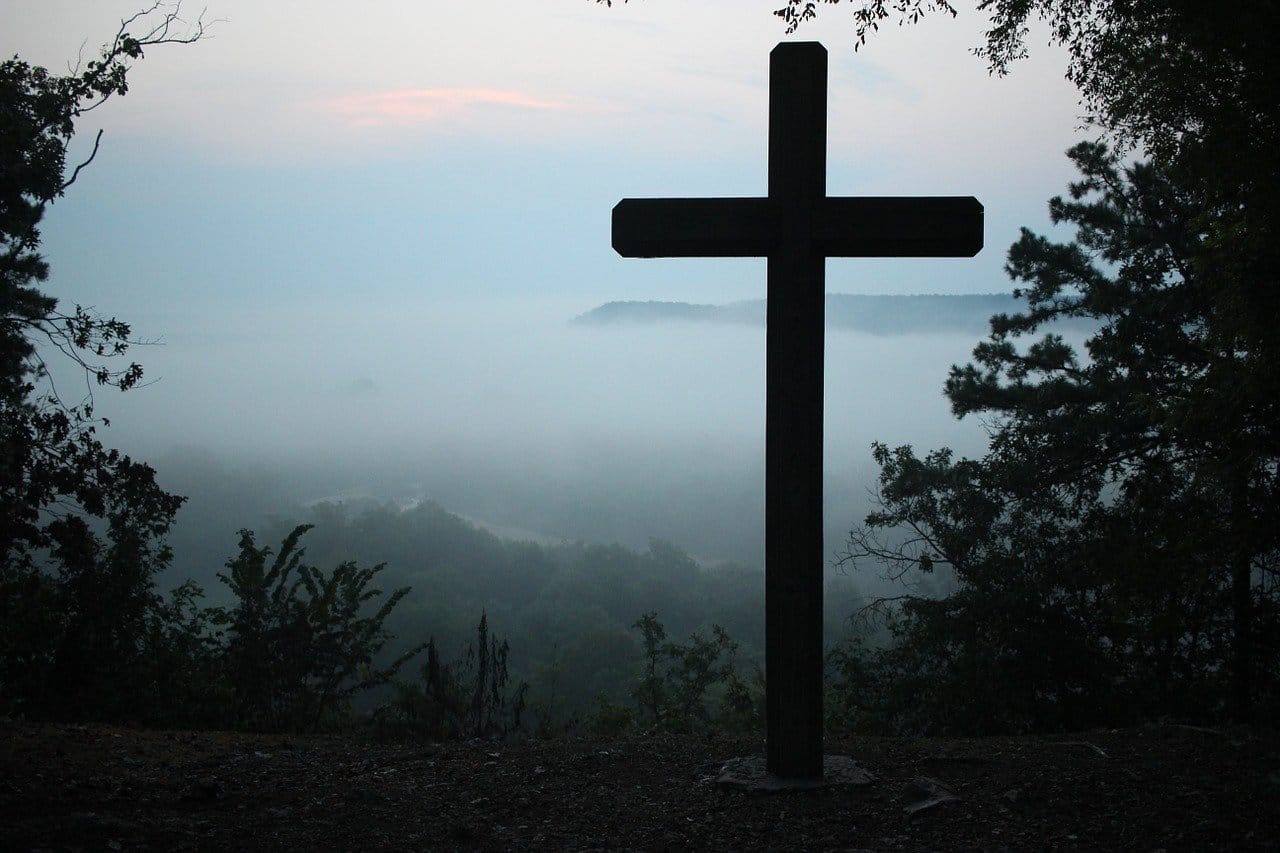 What inspired you to take the path you did, studying epidemiology and earning an MPH as well as becoming a chaplain?
As a pediatric chaplain you see a lot – which is not always easy – and one of the hardest things to witness is excruciating suffering, even child loss, that is linked to social determinants of health and other factors that are preventable in societies. When you've walked your third African American family through an infant loss in the same week in a city where you know African American babies die at twice the rate of white children, you are motivated to look into that bigger picture. That bigger picture is exceptionally complex, which is where epidemiology as a field comes in: in epidemiology we are able to hold a lot of the complexities and make progress towards understanding some of the bigger picture aspects of health disparities. Within epidemiology, one of my main areas of interest is looking at religion and religiosity as a health variable. For example, I am interested in questions like: does regularly speaking with your physician about your spiritual perspective and well-being impact breast cancer survival?
What challenges do you run into blending these two aspects of your career?
I find that physicians and nurses who themselves are not religious often look askance when I try to explain my field of interest and they struggle to understand why religion would impact health or health outcomes. There is an idea that by looking at religion as a variable we are trying to "measure God" – which isn't the case at all! Chaplains can be wary of research for fear it will somehow remove the sacred mystery of what we do. I feel that, no matter how great of a researcher I and my colleagues are there are parts of what a chaplain does and how God works in healing the world that we will never know: and that is OK! The more we can uncover, the more effective our care as chaplains and as healthcare professionals dedicated to "whole person" care will be. This includes care for the spirit.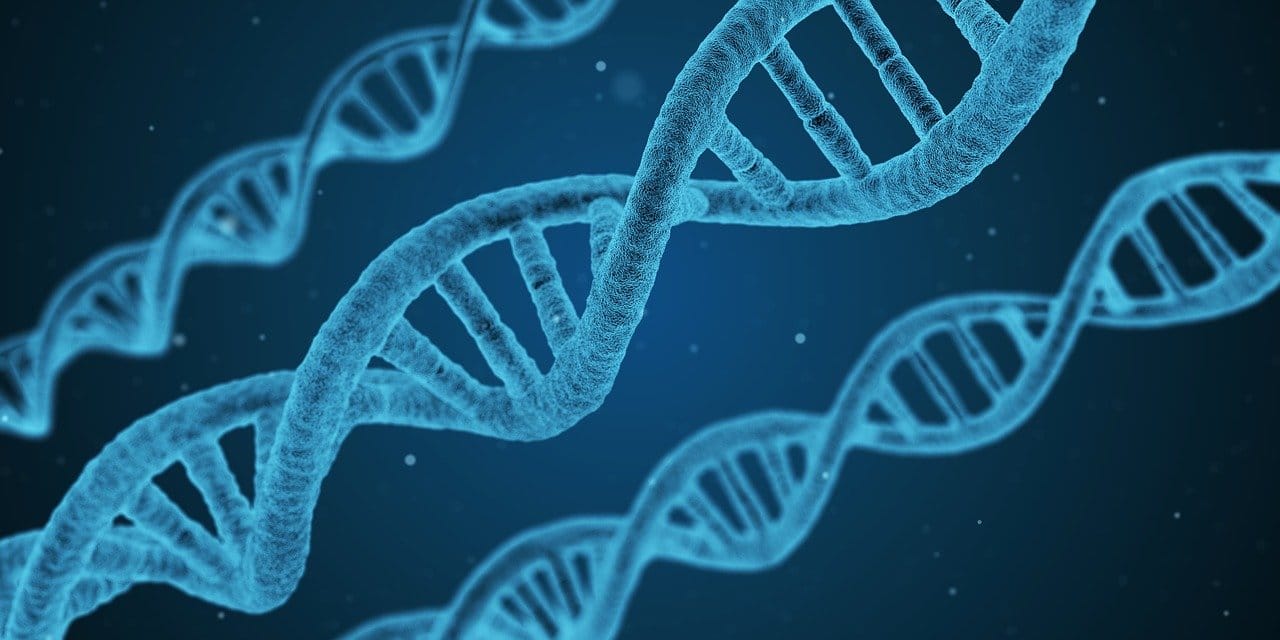 COVID-19 has raised so many questions about public health, science and religion. It is common to hear people talk about them as if they are at odds. How do you see the relationship between science and your faith?
It's been a very surreal time, suddenly seeing an article almost daily on NPR or in the New York Times about health that is related to church services, or even features chaplains! There is suddenly an appreciation that religious services can impact health for better or for ill (sadly at this time, often for ill when held in-person) and that varying ways of understanding theology deeply impact health as well. As a Mennonite, we have strong beliefs about living as Jesus taught and loving our neighbors, so a movement towards wearing masks – however uncomfortable – came a bit more naturally in my own community. It can be complex – but it's exactly these complexities that I am fascinated by: how religious teaching and theological thinking impacts our health choices and ultimately our health outcomes.
I've never experienced a struggle between science and faith personally. I wrote my MDiv thesis on genetically modified seed technology and Jesus because I saw a direct linkage between the teachings of Jesus around food and justice to what is going on in our world around food technology and access. I find the act of discovering processes and linkages in our natural and social worlds absolutely fascinating and very much drawing me deeper into awe over the Mind of God.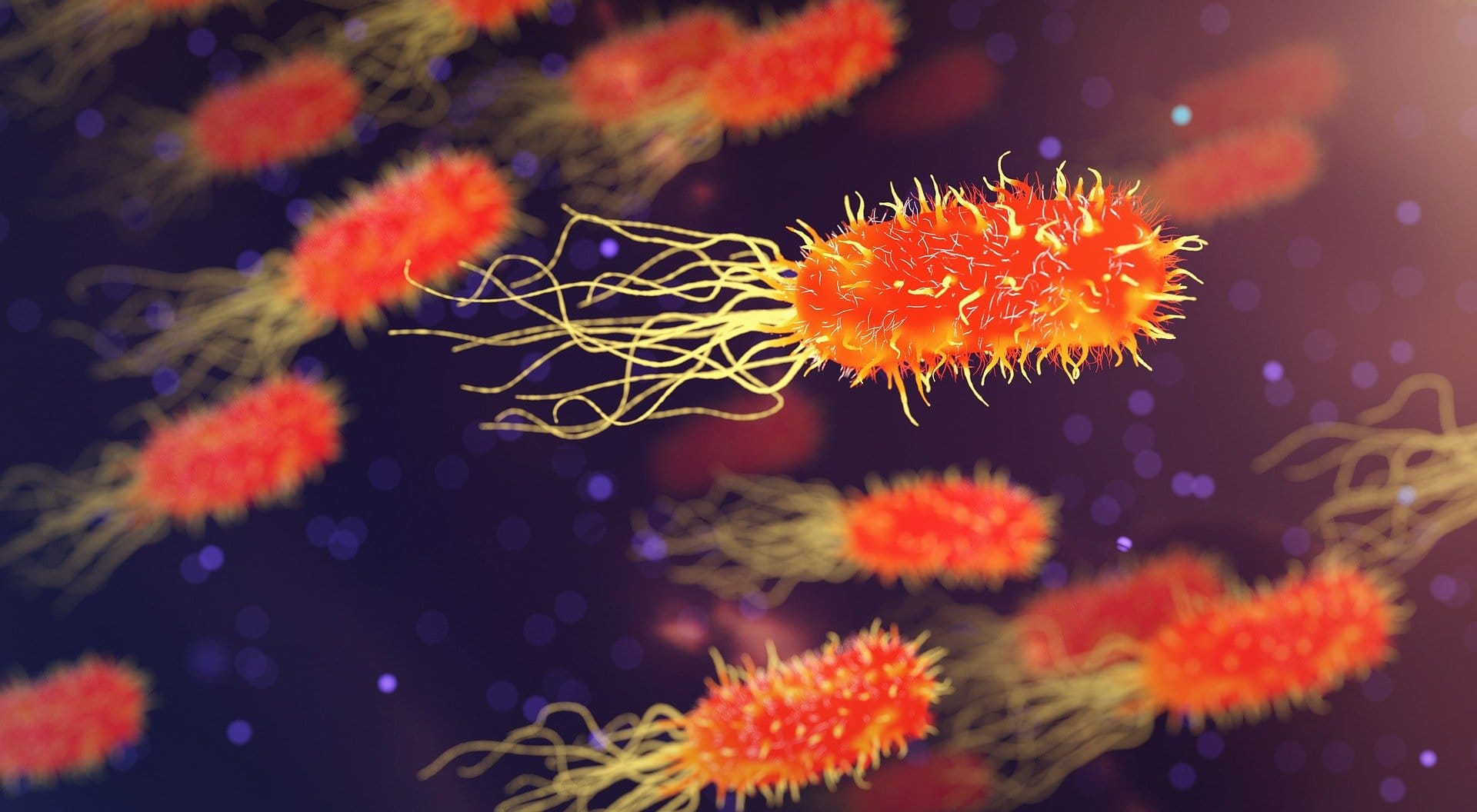 What got you interested in health decision-making? 
My interest in health decision making came again from my time in clinical chaplaincy where I worked with parents daily making excruciatingly difficult medical decisions for their children. I sometimes call these "impossible choices" – because they are just impossible. How do you decide between a life-long invasive breathing tube that still won't heal your child's devastated brain or allowing them to have their death? I encountered a lot of families who deeply wanted their choices to reflect their faith, but who had no idea where to start or what it looked like to make a faithful decision in this case.
When we talk about medical decisions and faith in the media it's a pretty limited scope of decisions: abortion, euthanasia – but there are far more "impossible choices" being asked of parents and surrogate caretakers every day that are much more in the gray area. I found parents lacked language and skills to process these choices in ways that would ultimately lead to comfort with the outcome or simply comfort with the choice they made. We were seeing an immense amount of decisional-regret, which is linked in epidemiological studies with depression.
What do you think are the most important steps in the health decision-making process?
I'm still working to identify what the most important steps are in a healthy, faith-congruent decision-making process. What I do know is that we need to move away from talking about "right decisions" and instead talk about doing decisions well and doing decisions faithfully. We also need to have active ethics and "what would you do" conversations in our congregations, and not just about abortion and euthanasia but about many complex choices. Not only does this provide a safe container for individuals to think through what their decisions might be in "impossible" situations, but it also builds community, trust, vulnerability, and comfort with the difficulty of decision-making that is invaluable when people actually face these choices (and everyone does! If not for children, then often for parents or other loved ones or themselves).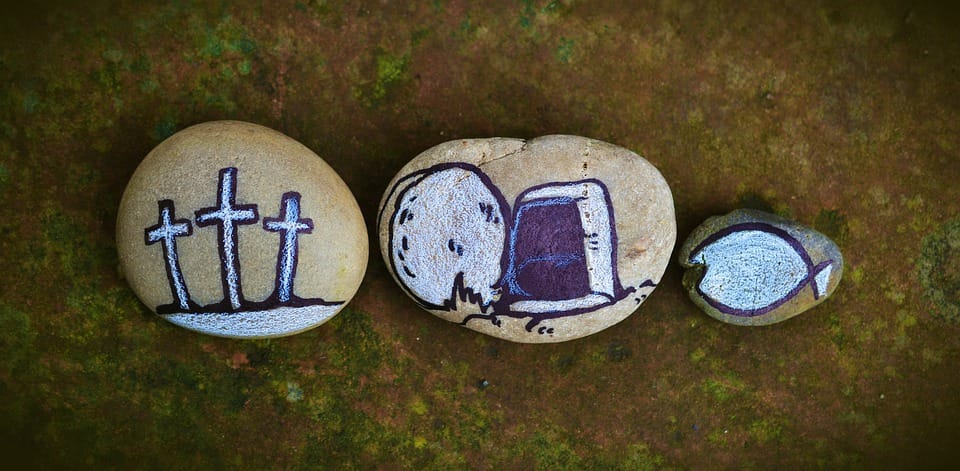 What does it look like when spiritual care is managed appropriately?
A few key aspects of spiritual care management I would lift up would be the importance of training chaplains to do religiously sensitive spiritual assessment, work with a variety of interventions for spiritual distress, interface authoritatively with medical teams, and for management to take time to measure outcomes of spiritual care to improve programming over time. All of these pieces can appear a bit "technical" – and they are – and often spiritual care providers deeply seek for the main parts of their work to come from an ethereal sense of calling and ministry.
I often encourage managers and chaplains to not think in "either/or" but to do the work of assessment – intervention – and outcomes measurement as ministry and discover that while, on paper this seems very technical, in reality "assessment" means listening deeply to peoples' stories and asking the right questions to access their spiritual strengths and woundedness. I will add that I think it is vital for managers to spend a lot of time shadowing the chaplains they supervise if they are not chaplains themselves, because it can be very hard to fully understand the breadth of the work of spiritual care without doing so and this leads to short-sighted programming and undervaluing the work of spiritual care.
About MHF and the Integration of Faith and Health Practice
The mission of Mennonite Healthcare Fellowship is to be an interdisciplinary community of Anabaptist health professionals that seeks to nurture the integration of faith and practice, provide opportunities for dialogue on health-related issues, and address specific needs through education, advocacy, and service. MHF welcomes healthcare professionals from the full spectrum of healthcare services, training and academia, and ministry to join in membership and participate in MHF.

See more about CCIH's work in the integration of faith and health. Contact Doug Fountain at doug.fountain (at) ccih.org if you are a CCIH member interested in joining the CCIH Integration of Faith and Health Working Group.
Photos from Pixabay, credit to Free Photos, Qimono, and Conger Design.
---