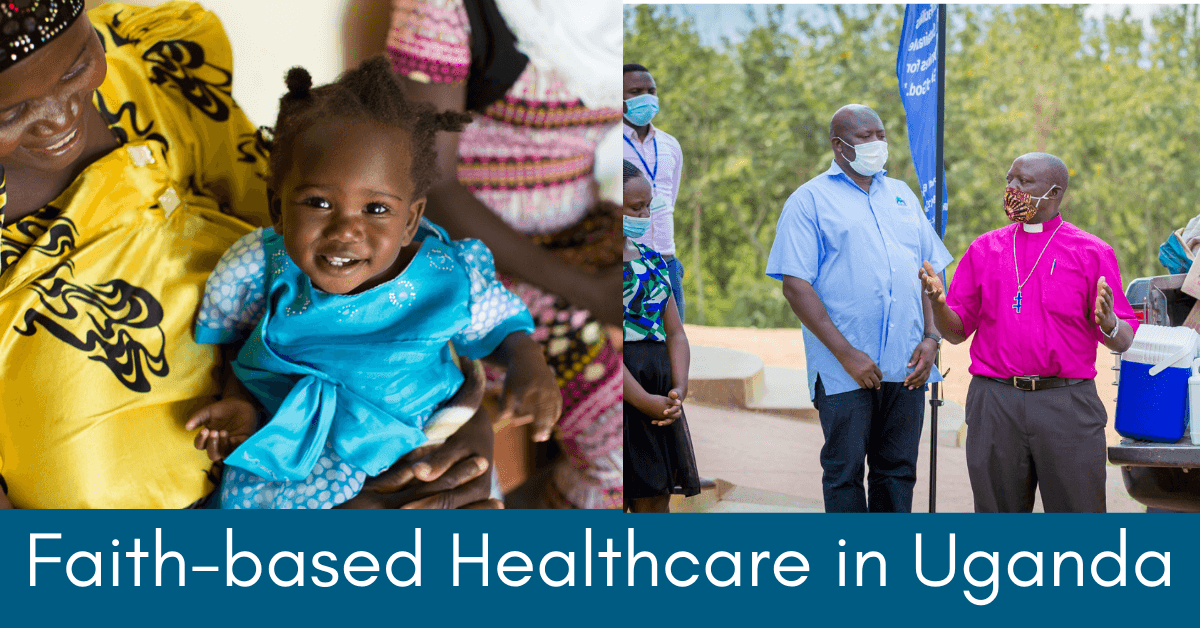 Country Spotlight Series, Health Systems Strengthening
Contributions of Faith-Based Organizations in Health Care Delivery in Uganda
April 2, 2021
---
The contributions of faith-based organizations in health care delivery in Uganda are significant. Here we feature three Christian organizations that deliver or support health services in Uganda, including the Uganda Protestant Medical Bureau, the largest network of faith-based health organizations in the country; LifeNet International which operates in Uganda; and HERE AM I Ministries. Together these organizations provide health services and health system strengthening, family planning services, immunization, nutrition, and Water, Sanitation and Hygiene (WASH).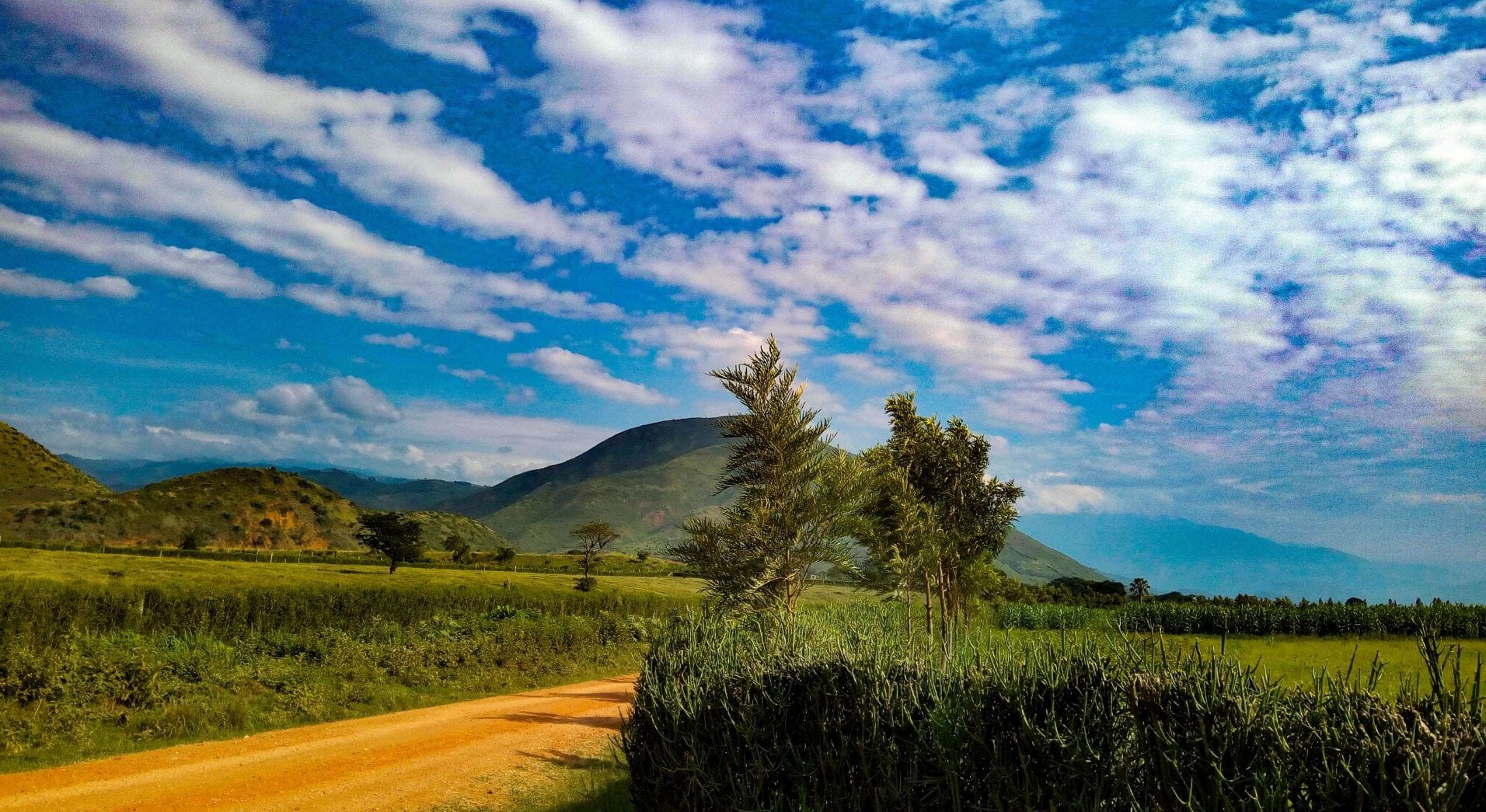 UGANDA COUNTRY PROFILE
Maternal Mortality Rate
Under 5 Child Survival Rate
Antenatal Care and Skilled Attendance at Birth
Data from the 2016 DHS:
97% of women have an ANC visit with a skilled provider
74% of births are assisted by a skilled provider
Child Stunting
29% of children under 5 years of age are stunted (2016 DHS)
Religious Affiliation
Estimate for 2020: Christian 86%, Muslim 12%, other or non 2% Pew Templeton Global Religious Futures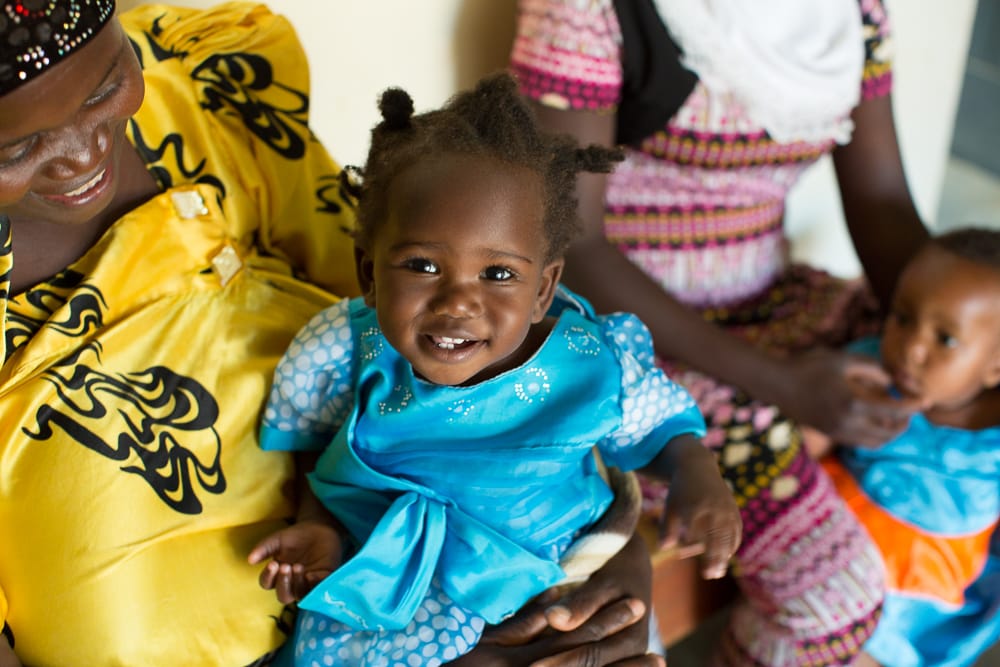 Featured Faith-based Organizations in Uganda
HERE AM I Ministries focuses on spreading the Word of God throughout Africa and was founded in 2012. HERE AM I Ministries emerged from Safe Water International Ministries (S.W.I.M), a ministry which focuses on helping people anywhere in the world to access safe drinking water by teaching them to chlorinate it using a device called a Chlorine Producing Unit (CPU).
LifeNet International is an organization that operates in five countries, has 220 health center partners, has 73 team members and has reached out with health services to a catchment population of 4,060,000 as of 2020.
Uganda Protestant Medical Bureau (UPMB) is a network of over 302 member faith-based health facilities and 10 health training institutions in Uganda. Approximately 80% of the member institutions operate and are located in rural and poor communities. UPMB was founded in 1957 to serve as a liaison between the Government of Uganda, donors and member hospitals. UPMB members provide preventive, curative and rehabilitative health care to the people of Uganda.
UPMB's Contribution in Strengthening Supply Chain Management of Health Commodities
Uganda Protestant Medical Bureau works with the Joint Medical Stores (JMS) to increase accessibility to drugs and medical supplies for network health members. JMS is a not-for-profit organization and the leading private pharmaceutical store in Uganda serving at least 3,000 medical facilities. It was established in 1979 as a joint venture between UPMB and the Uganda Catholic Medical Bureau (UCMB).
After a crisis in the supply of medicines, UCMB and UPMB made a key decision to form JMS to ensure procurement of quality medicines for the mission-based facilities. As an organization, UPMB is leveraging its ownership of JMS by ensuring that all its health network partners have the commodities they need and stockouts are prevented as much as possible.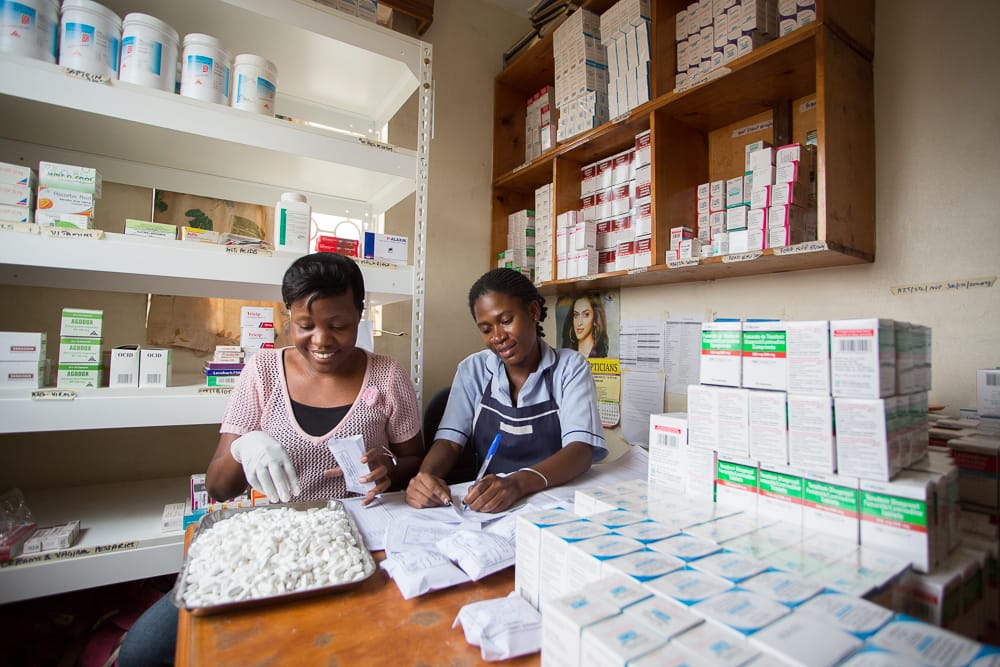 Health Systems Strengthening in Uganda
LifeNet International is a health system strengthening and capacity building organization that seeks to transform African faith-based health centers so they can provide quality and sustainable care, and save lives. LifeNet's country programs take evidence-based medical knowledge and best managerial practices and delivers them directly to health and frontline healthcare providers. According to Josh Guenther, LifeNet's Uganda Country Director, "By working directly with faith-based care providers to build capacity and improve quality, we work to advance the mission of the local church, and help their health facilities to save lives and provide quality services to their communities."
In addition, LifeNet uses knowledgeable experts on subject matters to deliver training to its health partners. According to Mr. Guenther, "Our trainers provide more than just curriculum, they mentor, supervise, and support healthcare workers to ensure that barriers to providing quality care are resolved."
LifeNet's holistic approach for health systems strengthening focuses on five areas: (1) improving quality of care; (2) addressing gaps in knowledge; (3) monitoring quality improvement; (4) pharmacy management support; (5) revenue generation. According to Mr. Guenther, each of the health facilities LifeNet works with is tied to a diocese and church. "By empowering the local church to provide these services at a high level, we are strengthening their mission to preach the gospel and share Jesus with their community," said Mr. Guenther.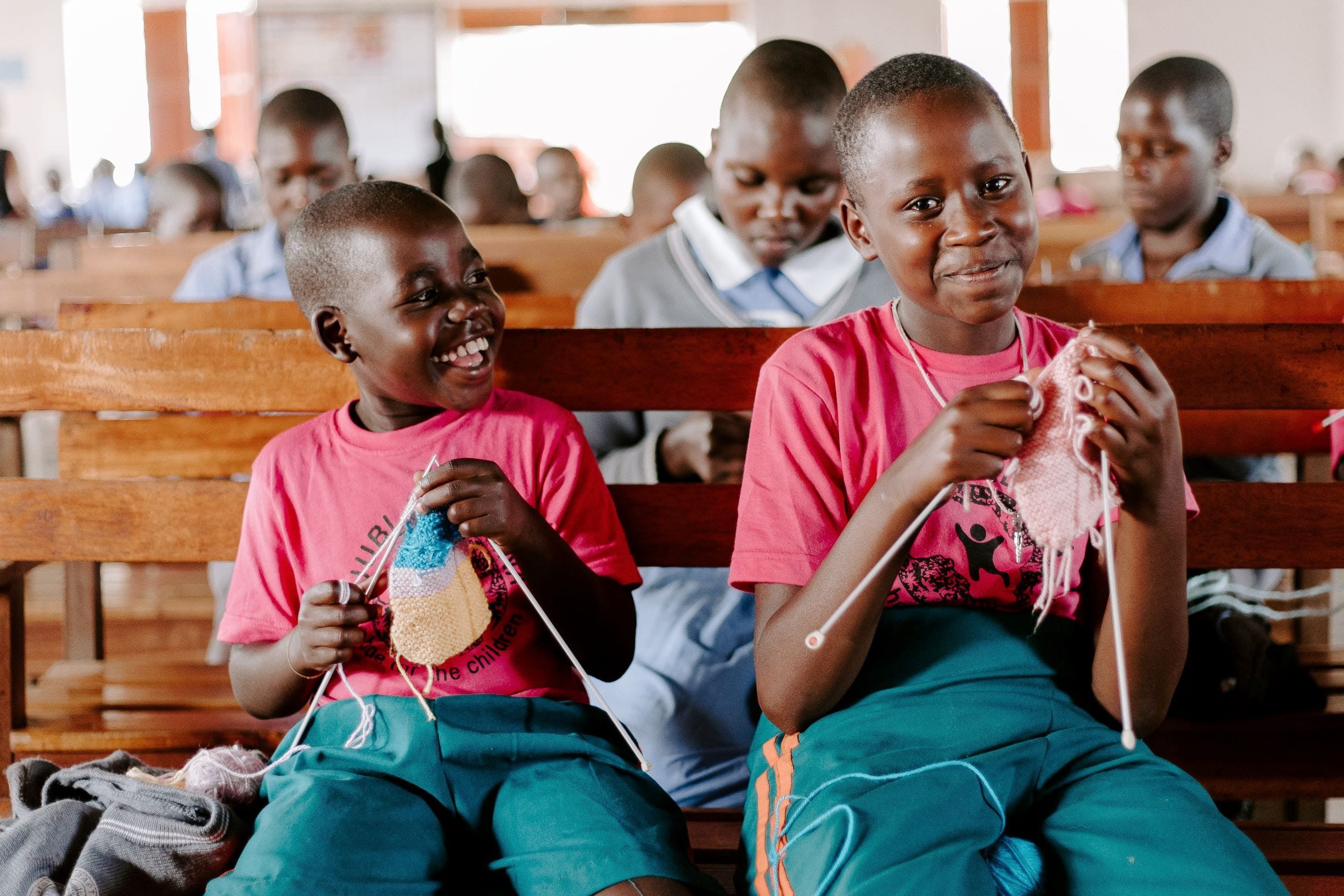 LifeNet: Accomplishments
Between 2015 to 2020, LifeNet Uganda achieved the following increases in health staff capacity and systems improvements:
Staff trained to prevent infection and ensure sterile treatments increased from 5.7% to 86%
Health workers with the ability to treat postpartum hemorrhage increased from 4% to 87%
Health workers who can perform CPR increased from 6% to 100%
Health workers who can carry out a proper pediatric assessment and correct calculations of pediatric dosages increased from 0% to 100%
Revenue and expenditure tracked daily for health partners increased from 17% to 93%
Health partners who carry out regular pharmacy orders and have limited drug stockouts increased from.27% to 89%
Health workers who have job descriptions and periodic performance appraisals increased from 21% to 96%
Health partners who generate financial statements, annual work plans, and budgets increased from 8% to 93%
Improving Immunization Coverage
The government of Uganda creates demand for immunization through Social and Behavior Change Communication (SBCC) strategies to communicate health messages to create demand for health services and improve health behavior change and outcomes. The DHS (2016) estimates that 55% of children aged 12-23 months have received all eight basic vaccinations Among UPMB health networks, health facilities work to increase immunization demand through regular immunization days and weekly immunization outreach to communities. With the help of Gavi: the Vaccine Alliance, some UPMB health facilities have been able to monitor the administration of the DPT3 vaccine to children to ensure that all children are receiving their immunizations.
UPMB has also identified churches and mosques as outreach posts for immunization coverage and education. According to Mrs. Irene Nakiriggya, Reproductive Health Advisor at UPMB, "Engaging religious leaders from different faiths has become critical for promoting and creating demand for vaccines and to provide health education, especially to faith leaders who are against vaccines."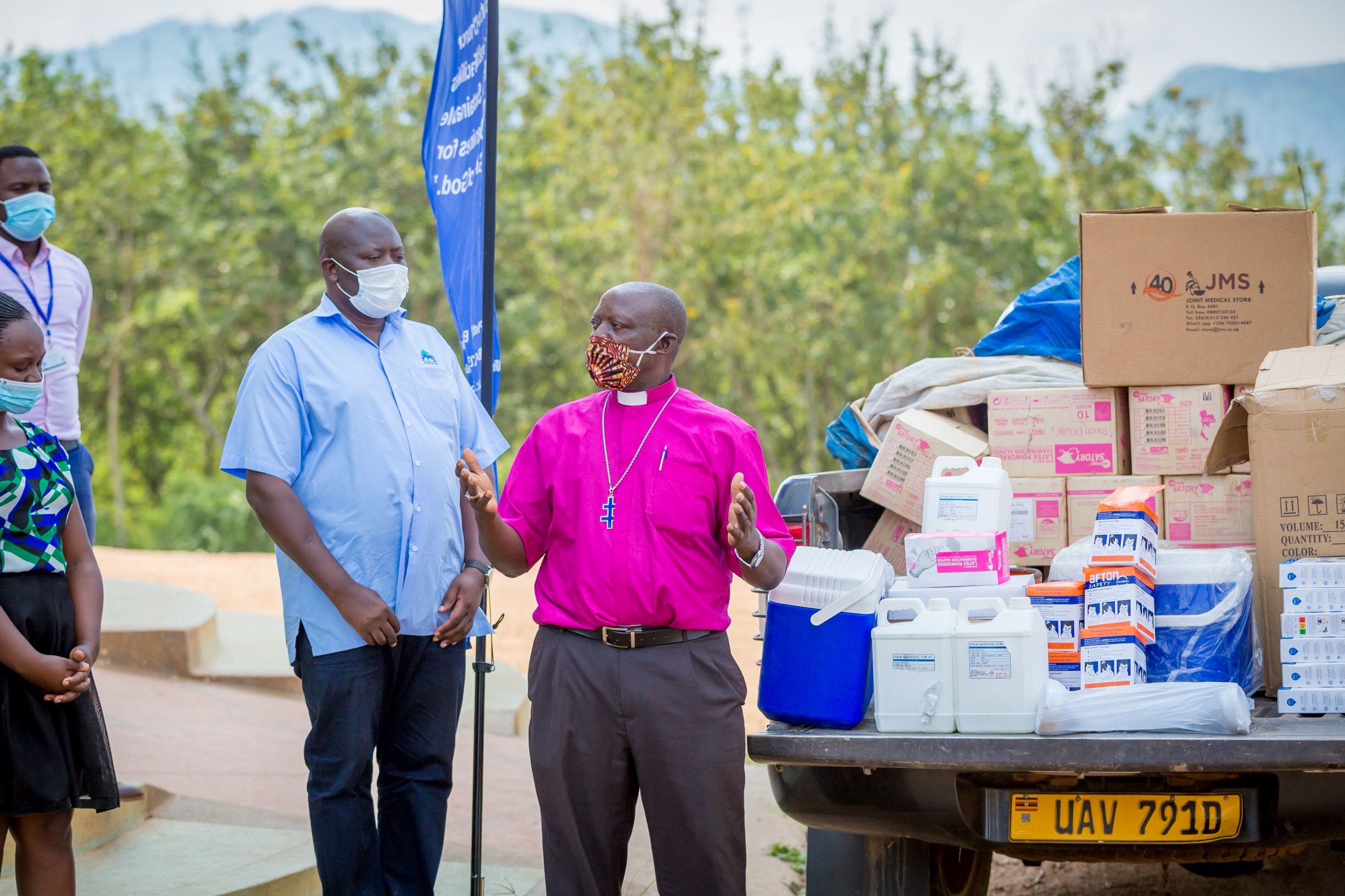 Engaging Faith-leaders in Family Planning (FP) Activities
The DHS (2016) reported that 35% of Ugandan women currently use a modern method of family planning. At the community level, religious leaders are empowered with correct health information on FP to create increased awareness on family planning. According to Mrs. Nakiriggya, "When religious leaders are provided with the correct information on FP, they are in a good position to create demand for FP services and are likely to encourage the use of FP among church members."
UPMB has also engaged and empowered religious leaders to refer clients to health facilities in order to access FP services. As an organization, one of UPMB's goals for increasing family planning dialogue and its promotion, is to increase its engagement of religious leaders in all religious dioceses of different denominations within Uganda.
Amid the COVID-19 pandemic, UPMB health facilities continue to provide FP services because it has been recognized as an essential health need by the Ugandan Ministry of Health.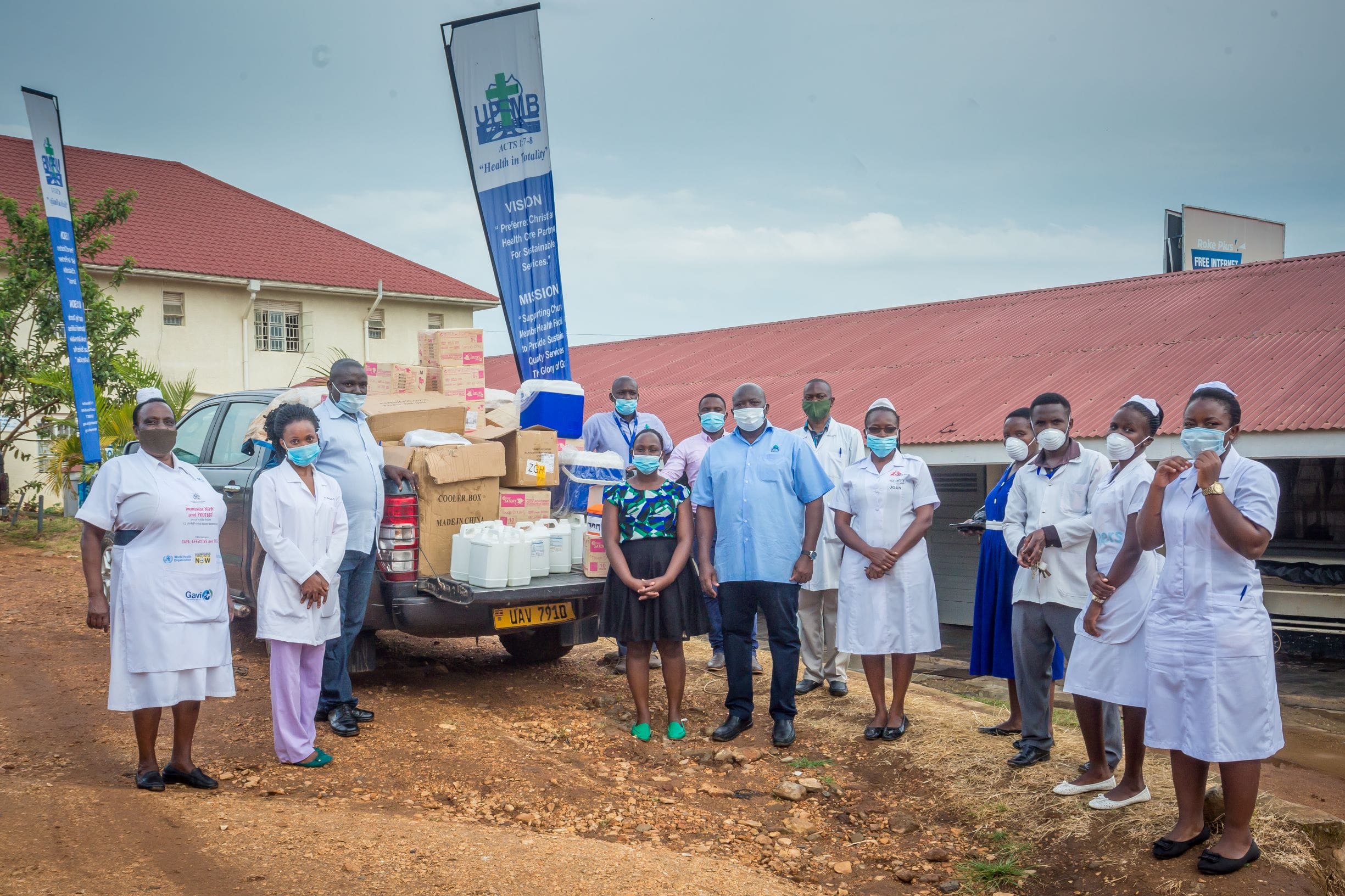 One of UPMB's successes in family planning service delivery was its revision of maternal, newborn and child health toolkits in order to capture trends of FP use among women. Also, an additional 128 network member health facilities were accredited to receive FP commodities. UPMB is currently working on implementing Community Health Insurance schemes, which according to Mrs. Nakiriggya will "reduce the cost barriers" to accessing family planning services for Ugandan women.
Although the demand for FP services is high, one of the biggest challenges UPMB health facilities face is a lack of correct information about family planning among communities. For instance, some people believe that FP is meant to prevent them from having children. Addressing myths and misconceptions is an important part of the work of health facility staff and village health teams (VHT).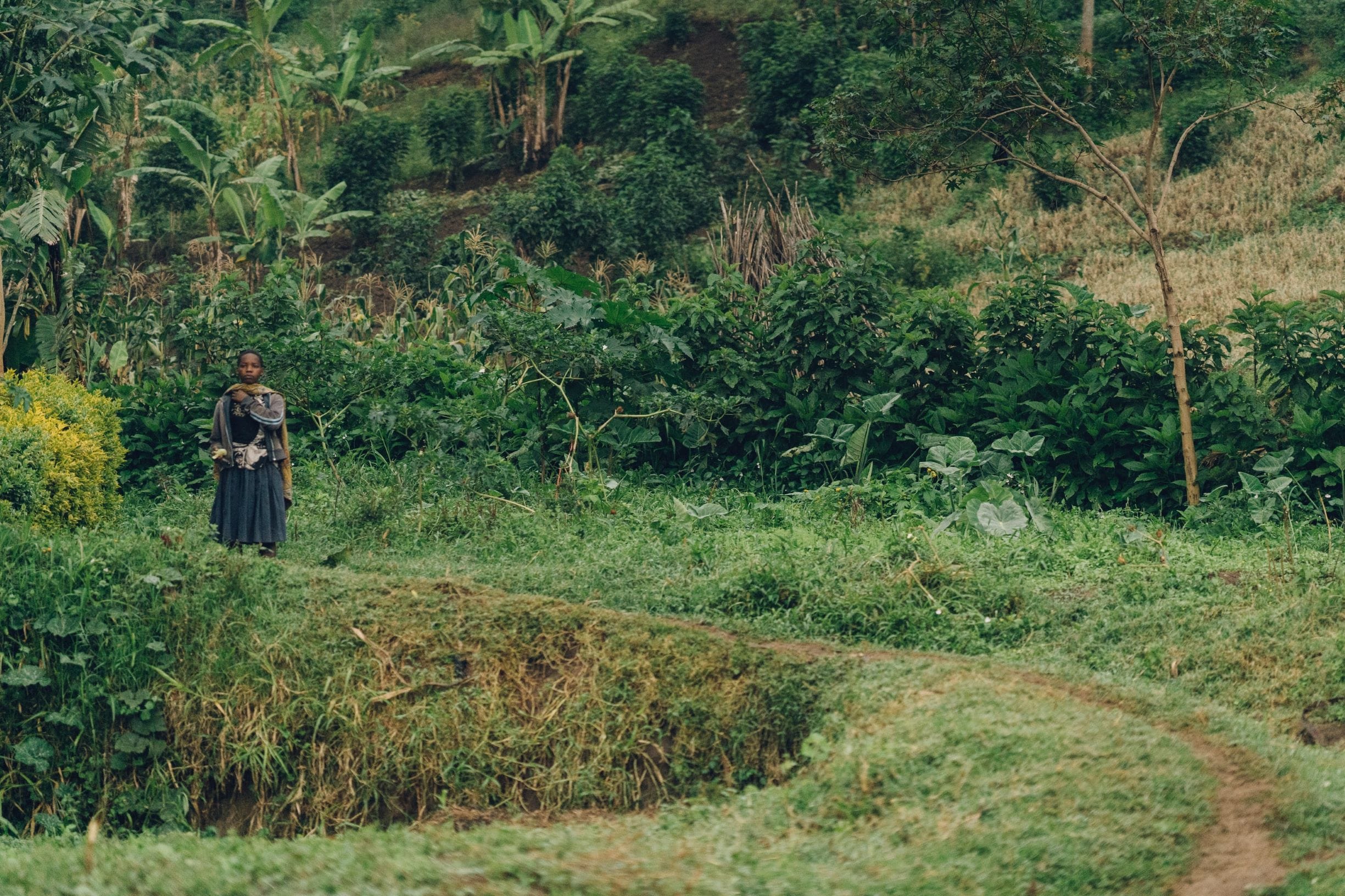 WASH and Nutrition
HERE AM I Ministries under Safe Water International Ministries (S.W.I.M) came up with a way to produce and distribute devices known as Chlorine Producing Units (CPU) that produce chlorine by using only water, table salt, a 12-volt battery, and the CPU device. The device was piloted in rural areas of Uganda, where community members were trained on how to use and maintain the devices.
According to Pastor David Spencer, Founder of HERE AM I Ministries, one CPU device can chlorinate water for at least 1,000 people. About 100 people were provided with CPU devices in rural areas of Uganda. Communities that received CPU devices continue to use them for chlorinating their water.
In addition, HERE AM I Ministries operates a Children's Meals Program that provides nutritious meals to vulnerable children from communities in Uganda.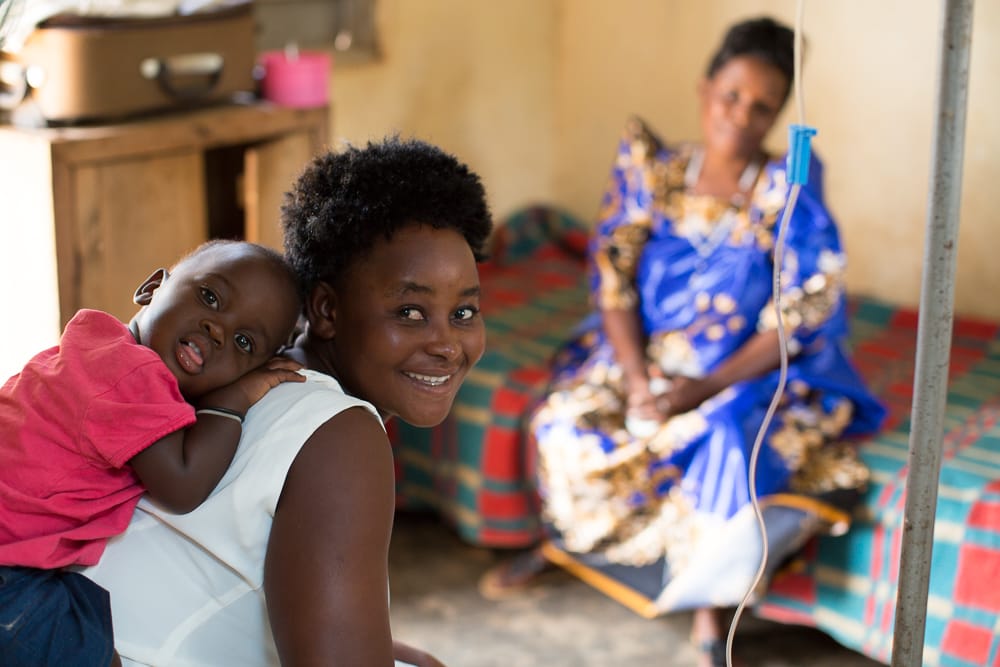 Road Ahead for Faith-Based Organizations
By 2023, as part of LifeNet's larger vision for growth, its Uganda program hopes to add 40% of Uganda faith-based health facilities to its network, and grow that partner network from 94 to 236 facilities. LifeNet is also working to further integrate its quality improvement and assurance work with Uganda's faith-based Medical Bureaus, as well as supporting the Ministry of Health's Quality Assurance Department to improve the likelihood of healthcare workers across the country provide lifesaving care.
Clean, safe water is fundamental to health. Thanks to HERE AM I Ministries, communities in Uganda can produce chlorine to purify water with a portable device. HERE I AM Ministries' Children's Meals Program provides food for children in need in Uganda.
Thanks to UPMB's more than 250 faith-based health institutions, mostly operating in rural and poor communities, many Ugandans are receiving health care, such as immunizations and FP, who might not have access. UPMB's engagement of religious leaders in health education and to dispel harmful myths leverages the influence of these trusted leaders and increases health knowledge among communities.
Faith-based organizations are motivated to serve people in need, are trusted by communities and often have close and deep ties with those communities. Continuing to support and expand the work of these and other faith-based organizations in Uganda and other countries will provide health and healing to many more people around the globe.
The CCIH Country Spotlight Series features Christian health services in a number of countries, including those provided through facilities, communities and churches. The aim is to help identify Christian health organizations and highlight key partnerships and initiatives that improve health for those in need. These publications are illustrative and will not represent or reflect the entirety of important Christian contributions to the design and delivery of health services. 
CCIH Intern Patience Mhlanga, MPH conducted research and writing for this report.
---