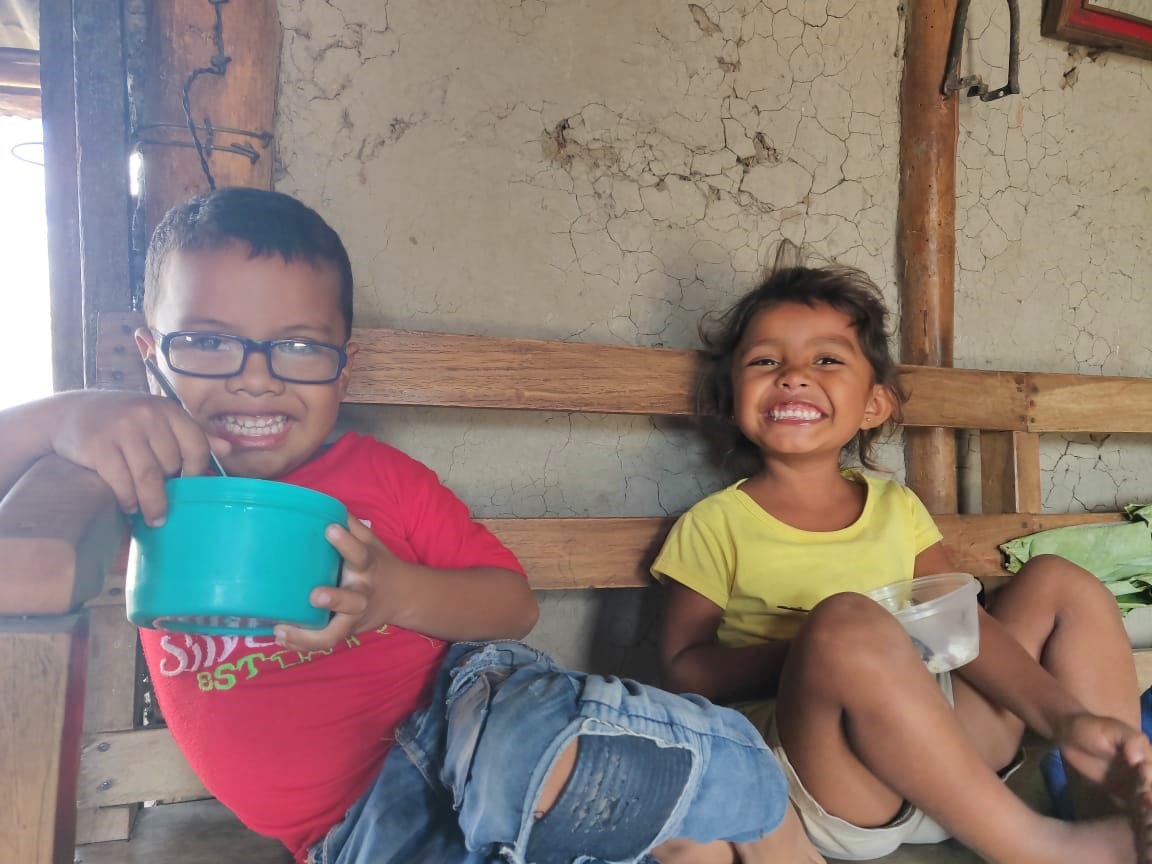 How AMOS Engages Faith Leaders and Communities in Nicaragua in Better Nutrition
April 6, 2021
---
An interview with Dr. Emile Olivieri, Programs Manager at AMOS Health and Hope about how this faith-based organization works in nutrition.
by Cassady Mecate, Baylor University MPH Candidate and CCIH Communications and Advocacy Intern
Dr. Emile Olivier is a General Physician currently working at AMOS Health and Hope in Nicaragua. He holds a Master's in Social Management for policies, programs, and projects and has worked extensively with non-profit organizations in rural communities in Nicaragua, Costa Rica, and Guatemala. At AMOS Health and Hope, Dr. Olivieri has been educating communities to improve the health of impoverished communities by working alongside them in health, education, and development.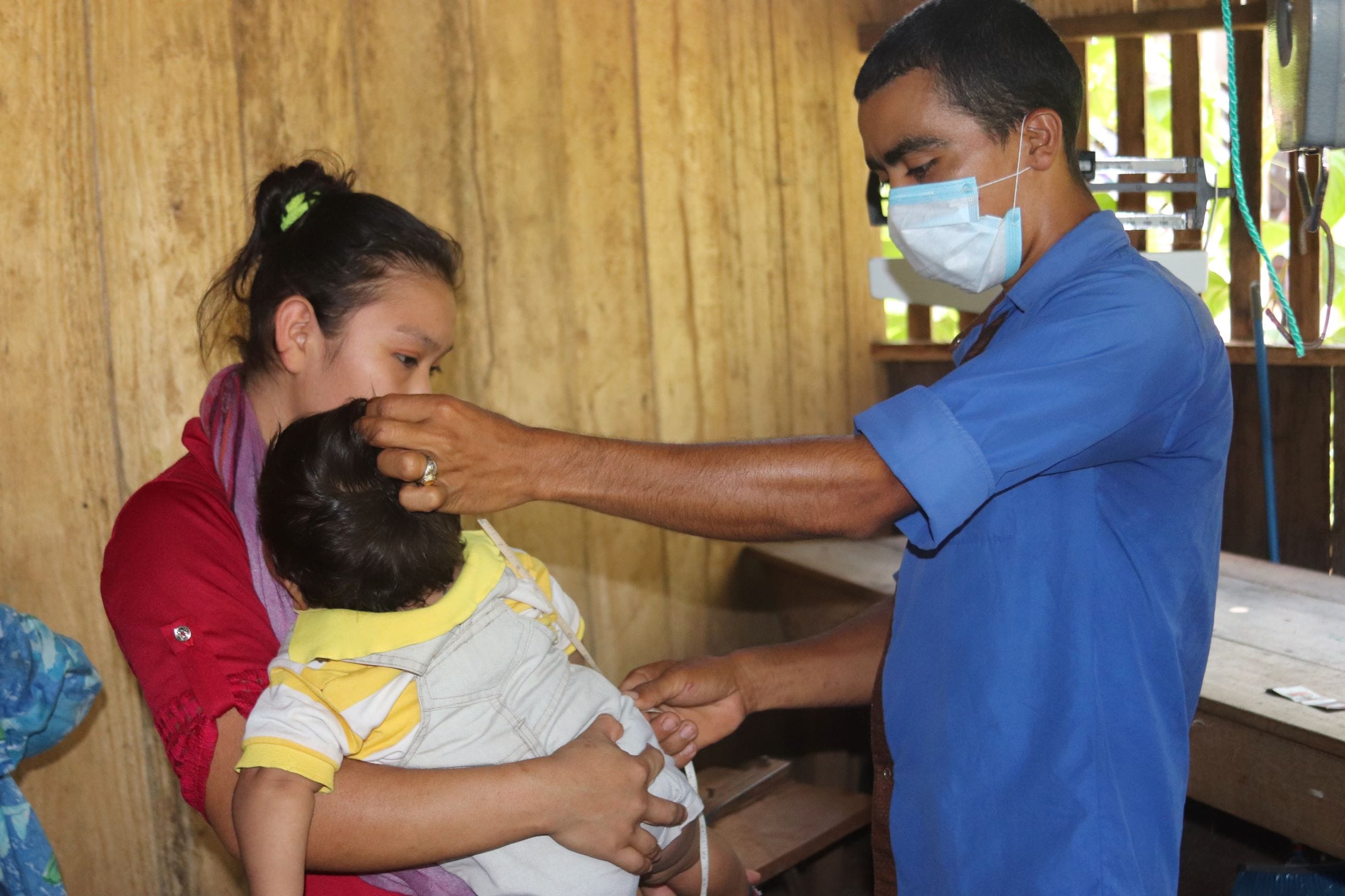 What is AMOS currently doing to engage the community in healthy eating practices? Has AMOS done anything in particular to engage faith leaders in promoting good nutrition?
AMOS has been working alongside communities in Nicaragua and supporting the National Ministry of Health initiative called PROCOSAN by educating health promoters and having them conduct height and weight measurements in kids. We at AMOS are delivering fortified foods to children of six months to five years old, and AMOS is always working conjointly with health promoters and health committees. Most members are also evangelical pastors or lay leaders of other Catholic churches.
Additionally, we are working on an amazing child development project that is called Crianza con Amor (Parenting with Love), where we focus on nutrition and exclusive breastfeeding in children. Consejeras de Salud (Urban Health Educators) and madres voluntarias (Volunteer mothers) are performing home visits to teach mothers and parents the importance of breastfeeding and how to extract breast milk in rural areas when moms do not have access to refrigerators for storage. This is a very important topic to address with mothers to prevent undernourishment in children because this first stage of life from birth to five years old is the most important for the development of children.
Could you expand upon the role of evangelical pastors within AMOS and the community?
AMOS works with health promoters and health committees in the committees who are also local, evangelical pastors or other religious leaders. Many of them play multiple leadership roles. They have many roles because AMOS is a Christian and faith-based organization. As our name mentions, AMOS Health and Hope provides hope to people in remote communities by reaching out and providing access to health and medical attention in general and by trying to reduce health inequities. It is beneficial to have health promoters and committees with strong faith who support communities in their Christian role.
As both health promoters and religious leaders, they use spaces in their local churches to highlight the things they have been seeing through their home visits, through the data that has been collected, and areas that need improvement in the community. This encourages their congregations to ponder and reflect on health issues happening in the community.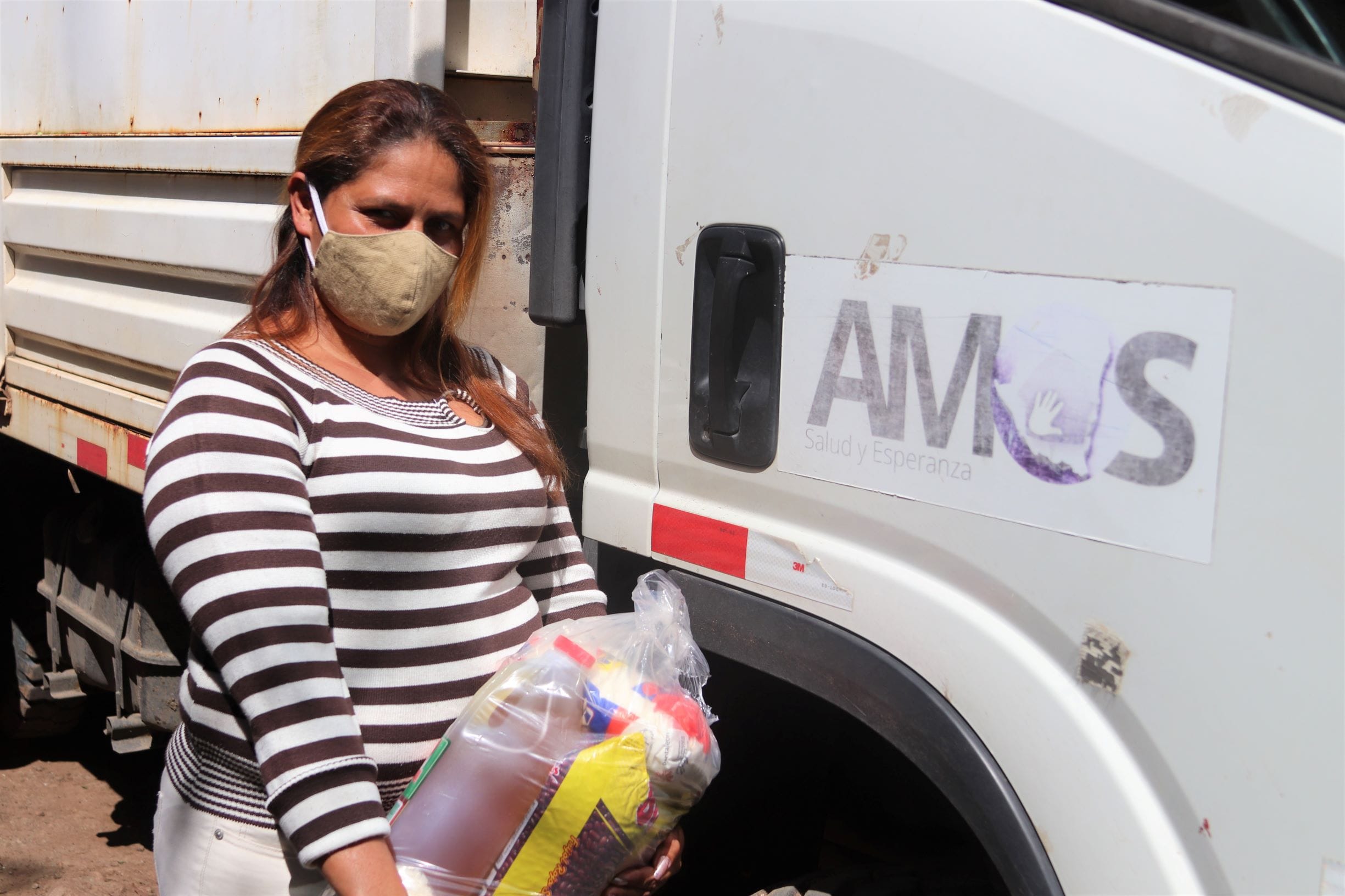 Are you working with other organizations or government agencies to address malnutrition?
To target undernourished children in the community, we are working with Feed the Hungry. Feed the Hungry provides us with fortified foods to deliver to the communities that AMOS serves. We also work hand in hand with the Ministry of Health and with the different health centers in the communities. The medical staff that work in these health centers, work also with the health promoters close to the communities for the monthly check-ups, measuring the nutritional state, and delivering the nutritional care provided to all the community members.
By having this communication and strengthened relationships between health promoters, health professionals from the Nicaraguan Ministry of Health, we are ensuring sustainable assistance for children. We are able to, through the health promoters and community network, report data on child health in a timely manner to the National Ministry of Health, so it can take proper action.
What contributes to the sustainability of AMOS's nutrition programs?
One of AMOS's main pillars is working alongside the communities who we consider partners and peers in this work. Our work is sustainable because we are using Community-Based Participatory Research (CBPR), Participatory Action Research (PAR) and Care group models, through which we teach the health promoters, and then the health promoters teach the rest of the community. They are teaching mothers and children to practice healthy habits. We also make this sustainable through our relationships with the Ministry of Health. We renew our agreements with them every five years.
We also focus on connecting health promoters with the Ministry of Health, so that they can communicate directly with Ministry of Health staff. In the end, AMOS is a facilitator that teaches health promoters how they can respond to health issues in their own communities and whom they can reach out to in their local area to respond to emergencies and provide follow-up care. AMOS provides the physical tools and education needed to confront the situations that need to be strengthened in the community.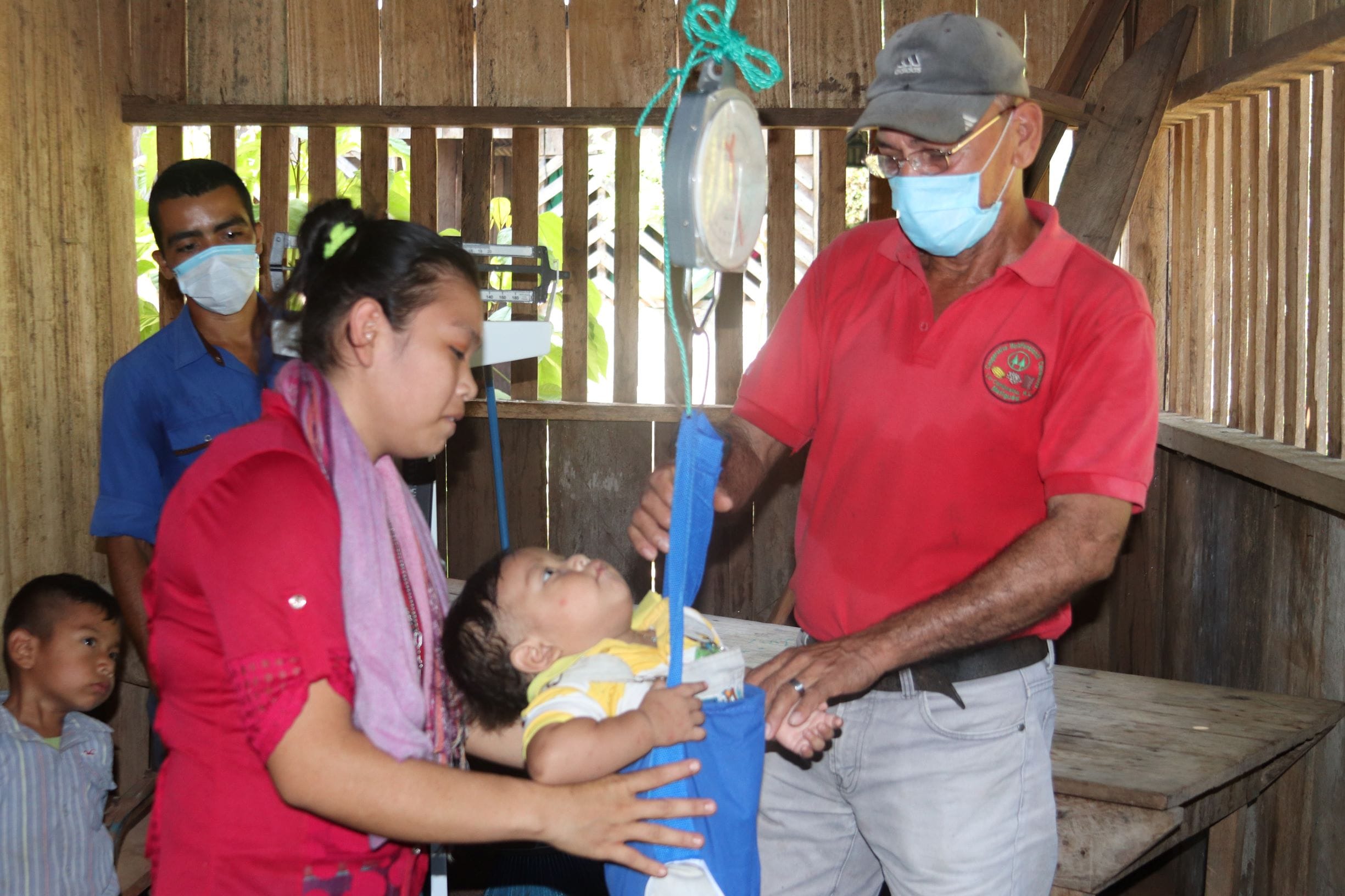 What changes have you noticed within the communities as you have provided consistent care in nutrition?
We target different important issues at AMOS like pregnancy, children's health, and chronic diseases, but one of our main targets is also nutrition working with the program of PROCOSAN that is part of the National Ministry of Health models. The changes we have seen in the communities are the effects of different situations – the world evolving, globalization, and the positive work that AMOS and health promoters do in the communities.
In 2016, we measured height and weight of children and found that 9.83% of children were undernourished. We conduct this sampling every year and we have seen a decrease in the percentage of undernourished children. In 2017, we saw the percentage decrease from 9.83% to 9.57%. Then in 2018, it decreased to 3.67%, in 2019, to 3.21% and in 2020, we found that 2.23% of children from the 23 communities that AMOS serves were undernourished. This is the product of years and years of work and training with the health promoters, the empowerment and education that AMOS has provided, and the work being done hand in hand with other partners like the Ministry of Health.
What challenges have you faced engaging the community through the pandemic? How are you addressing those challenges?
2020 was definitely a huge challenge for the world in general and even more with vulnerable communities. Due to the sociopolitical context in Nicaragua, communities are facing high unemployment and have less purchasing power and diversity in their food decisions. COVID has also had a direct impact on community consumption capacity. We found the home visits and collecting the height and weight measurements of children within the communities a little challenging during the pandemic because we did not want the health promoters to be exposed to the virus or have other people exposed to the health promoters.
In Nicaragua, we had to pause our monitoring of this data and our provision of health and nutrition education to families. Towards the end of 2020, we restarted these activities with our health promoters practicing social distancing and using face masks. We continue to provide fortified foods, and nutritional education and counseling to teach people how they can eat better with the food that they have access to in communities. We try to address the reality of what people can afford and have access to during the different seasons.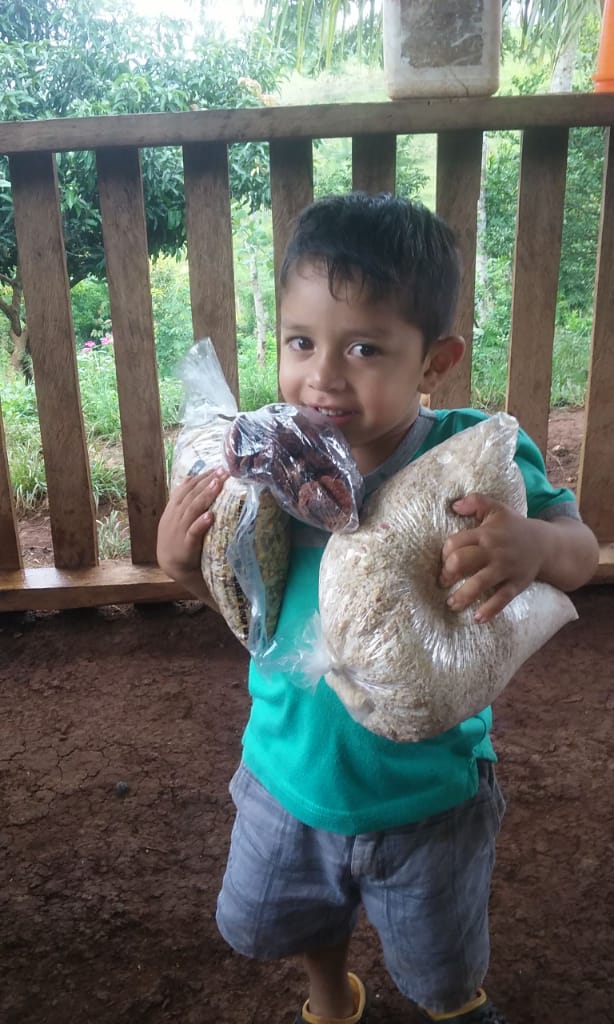 How do you continue to provide care, especially with respect to good nutrition during environmental disasters, such as hurricanes or flooding?
Nicaragua went through the impact of back-to-back category 5 and category 4 hurricanes in November of last year. They caused massive destruction in the North Atlantic Region of Nicaragua, but it also indirectly affected many communities in other regions of Nicaragua, and the country in general. Some of the communities AMOS serves were negatively affected. People lost their income and sources of food because their crops were destroyed. Around May of this year, they will start planting new crops, so they can sell and consume them throughout the year.
After the hurricanes, AMOS gave assistance to communities by providing food and clean water. We worked with health promoters to determine a list of the families that were greatly affected and needed urgent assistance after the hurricanes. We immediately provided them with basic care packages with items such as rice, beans, and oil.
Additionally, after the hurricanes, AMOS acted by contacting other partner organizations in the areas of RAACN: Bilwi, and Alambikamba. We contacted Baptist pastors to assist them in identifying and fulfilling community needs. We sent a truck full of donations of rice, beans, oil, salt, sugar, and hygiene packages to provide nutrition-related support to the communities.
During the hurricanes, the health committees and health promoters where AMOS serves were empowered, and they took initiative in their communities. When the hurricane was about to strike, national institutions shared information about what to do, but the communities were already organized. The communities already knew what to do, how to get to safe zones, and which families were going to host other families in their houses. Communities already had a response tactic, and they were coordinating among themselves by their own initiative along with governmental institutions that responded to the emergency. It was nice to see they were very prepared and resilient to the different disasters.
More about the work of faith-based organizations in nutrition and food security.
About the Author: MPH Candidate 2021, Cassady Mecate is currently studying Community Health at Baylor University. She plans on pursuing a career in advocacy and policy development to build resilient health systems that can better combat the spread of infectious disease.
---