Webinar on Healing and the Church: What Is Our Calling?
August 29, 2019
---
Webinar: September 18, 2019, 9:00 to 10:00 am US ET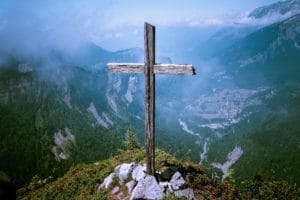 Helping people become healthy is at the very heart of the Church's calling. It is how Jesus conducted His ministry while on earth.
According to the Book of Mark, He began His preaching ministry, His discipleship ministry, His teaching ministry, and His ministry of deliverance, which all led to His healing ministry. (Mark, chapter 1 and verses 14-34)
But how does health relate to other development areas, such as micro-enterprise, education, clean water, and building homes?
Join us as we talk about the Church's calling in ministries of health, healing and wholeness, seek a clearer understanding of health from a biblical perspective and strive to discover some ideas on what this should look like in practice.
Speakers:
-Mike Soderling, MD, Founder, Health for All Nations, Co-Founder of the Christian Journal for Global Health
-Carolyn Klaus, MD, Founder of the Esperanza Health Center and Author of Prescription for Hope
-The session will be moderated by Milton Amayun, MD, President, International Care Ministries.
About the Speakers
Mike Soderling, MD was in private practice as an OB/GYN for 10 years before following a calling to serve in Central America for 11 years. He participated in several short-term healthcare outreaches there during his first three years. He began to see clearly the severe shortcomings of these types of "missions" endeavors, primarily that none had a clear end in mind. Through the mentoring of Dr. Daniel Fountain, long-time healthcare missionary in the DRC, Mike was able to begin to understand a more biblical view of health and what the church's role should be in helping people live healthy lives. Mike now leads Health for All Nations, an organization that publishes the Christian Journal for Global Health, stewards the Best Practices in Global Health Missions initiative, and is developing a course called "Outlook on the Christian Global Health Movement."
Carolyn Klaus, MD is an internist (USC School of Medicine, Medical College of Pennsylvania Hospital) who is best known as a founder of Esperanza Health Center in inner city Philadelphia. She authored Prescription for Hope about her experiences there. She has also worked as a hospitalist in South Bend, Indiana, USA, and as an initiator of community-based health education in Peru. Recently she has focused her energy in Ethiopia, helping churches structure themselves to disciple people holistically, training church leaders on HIV, and setting up sponsorship for children affected by HIV. She unpacks her suitcases in Indiana, from where she sends love to her two children and seven grandchildren.
Milton Amayun, MD has nearly 40 years' experience in global health, and has managed health projects in Asia, Africa, Latin America and Eastern Europe with World Vision International, International Aid and USAID. Milton was on the CCIH Board for many years, the last five of which he served as President. He returned to the Philippines in 2014 after working elsewhere for 27 years and is currently President of International Care Ministries (ICM), a Christian NGO focused on assisting the Filipino ultrapoor climb out of poverty.
---