Hemex Health
Hemex Health,  a startup founded in 2016 breaks traditional barriers with Gazelle™, its innovative diagnostic system that expands the potential of diagnostics for emerging diseases, making accurate testing accessible to new locations and new populations. Hemex Health designs diagnostic technologies for the real world by listening to the needs of healthcare providers including those in some of the most remote and challenging settings. The Gazelle technology was developed in collaboration with Case Western Reserve University. Hemex Health is located in Portland, Oregon, USA. HemexDx, a subsidiary of Hemex Health, is located in Mumbai, India.
About Gazelle
Gazelle is a compact, rugged, battery-operated diagnostic device. Gazelle can be used inexpensively, with no cold chain requirements by entry level healthcare workers in areas with limited access, resources or electricity. Patient information and results are captured digitally for storage, printing, or later transmission.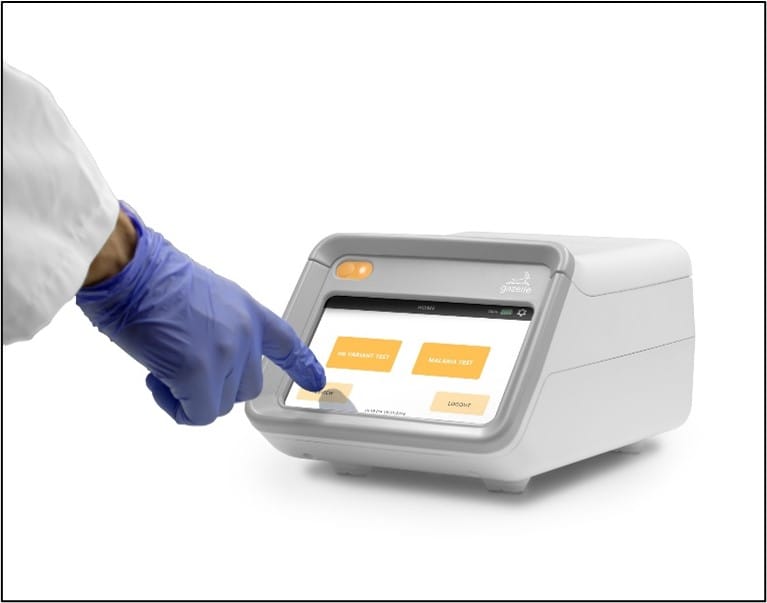 Gazelle is approved for detecting malaria and sickle cell disease in a growing list of countries, and integrates miniaturized versions of trusted technologies, innovative optics, and artificial intelligence. This versatile approach allows the company to continually add diseases to its menu of tests and expand to new users. Gazelle is an accurate and rapid digital platform that can work just about anywhere in the world. With its affordable, compact, and rugged design, and all-day battery power, it delivers powerful, rapid diagnostics to more places without the need for a cold chain– from remote, low-resource settings, to drive through testing, border crossings, or nursing homes.
Gazelle Diagnostic Active Sites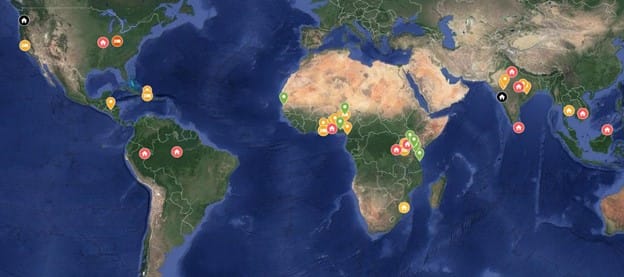 Some of our partners include:
• Case Western Reserve University (CWRU)
• Novartis
• India Health Fund (IHF)
• eHealth Africa
• Centers for Disease Control (CDC)
• National Institute in Research for Tribal Health (NIRTH)
• National Institute of Malaria Research (NIMR)
• International Foundation Against Infectious Disease in Nigeria (IFAIN)/University of Nebraska Medical Center
• Foundation for Innovative Diagnostics (FIND)
See more information on our website, or find us on social media on LinkedIn, Twitter and Facebook
Blogs by Hemex Health
Title: Sickle Cell Disease: New Solutions for Diagnosis and Management – read here
With early diagnosis, children with Sickle Cell Disease (SCD) can be given affordable interventions such as prophylactic penicillin and a pneumonia vaccine, drugs like hydroxyurea and supportive nutrition and hydration to reduce the disease's impact. Studies have shown that 70% of children with SCD in SSA would survive with these simple measures. That's 300,000 children saved each year.