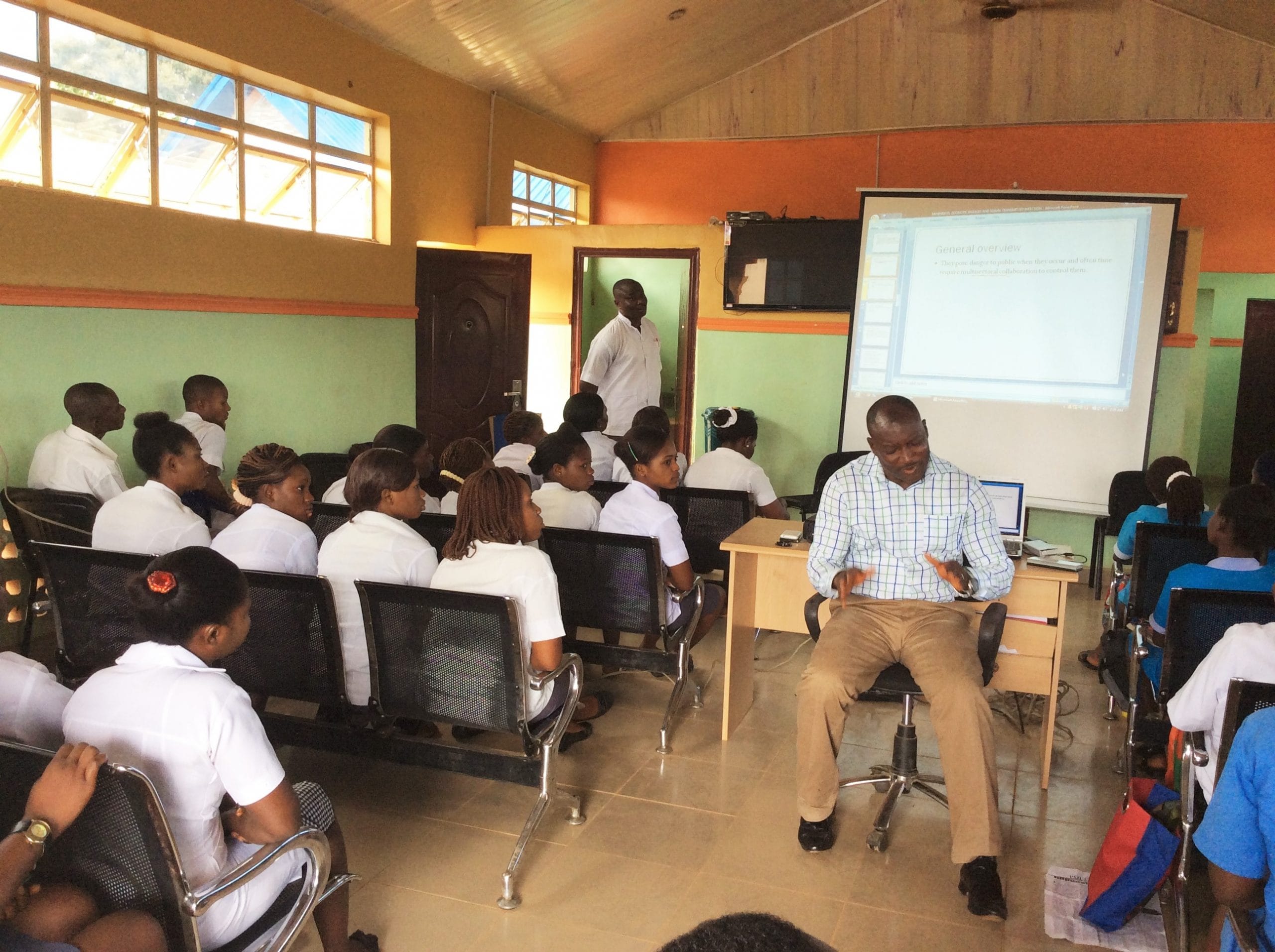 Hub and Spoke Healthcare Delivery System
June 24, 2020
---
By Dr. Johnson Diara, Rural Health Services of Sudan United Mission/Nigeria Reformed Church
A Unique Way of Reaching Our Target Population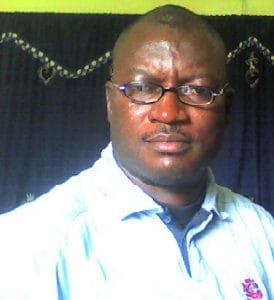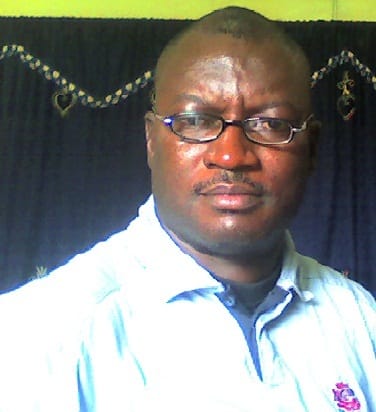 The Nigeria health system is skewed to favor the urban Nigerian communities with less than 30% of the country's population and low disease burden. Most of the effects of socio-demographic factors on health are very minimal in the urban areas when compared to rural areas where the uneducated and poor face an obvious absence of basic amenities and social services. It was on this basis that Rural Health Services was established to take care of both the physical and spiritual needs of the rural people in Nigeria.
Faced with the challenges of meeting the health and spiritual needs of a vast population laden with a high disease burden and wide geographical spread, we adopted the hub and spoke healthcare delivery system, making our organization unique and distinctive from other healthcare service organizations in the country. This healthcare delivery system helped us to meet the target population's needs and improve the health of the population as well as provide succor to their spiritual needs through our "gospel in stethoscope."
This program was founded by the Netherlands Reformed Congregation and is implemented in South East and North Central Nigeria under the auspices of Rural Health Services of Sudan United Mission/Nigeria Reformed Church. Rural Health Services (SUM/NRC) is a self-sustaining facility-based program, but has support for projects in TB and HIV/AIDS. In this time of COVID-19 we are still using our skills to serve the Lord in the rural areas of Nigeria.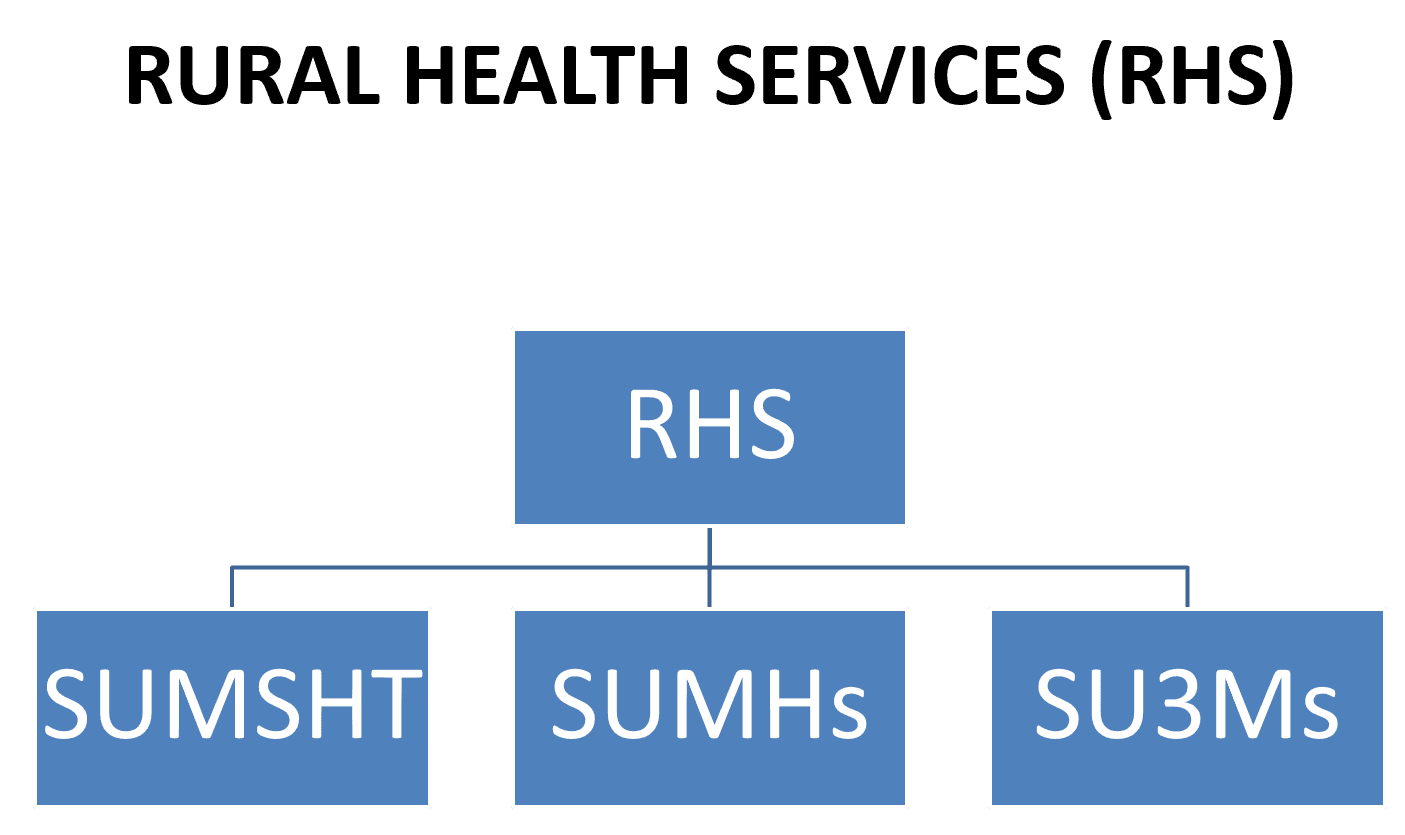 Key Terms:
SUMSHT-Sudan United Mission School of Health Technology
SUMHs-Sudan United Mission Hospitals
SU3Ms-Sudan United Mission Medical Missions
Rationale for Hub and Spoke System of Healthcare Delivery
Impossible terrains
Vast Population
Wide geographical coverage
High disease burden
Poor road network
Poor economic status
Poor access/utilization of services
THE HUB is located at the headquarters in Onuenyim and services rendered at the hub include:
Administration, including management of organization's resources
Human Resources
Financial Management
Material Management
Referral centre
Capacity building
Management of primary and secondary cases.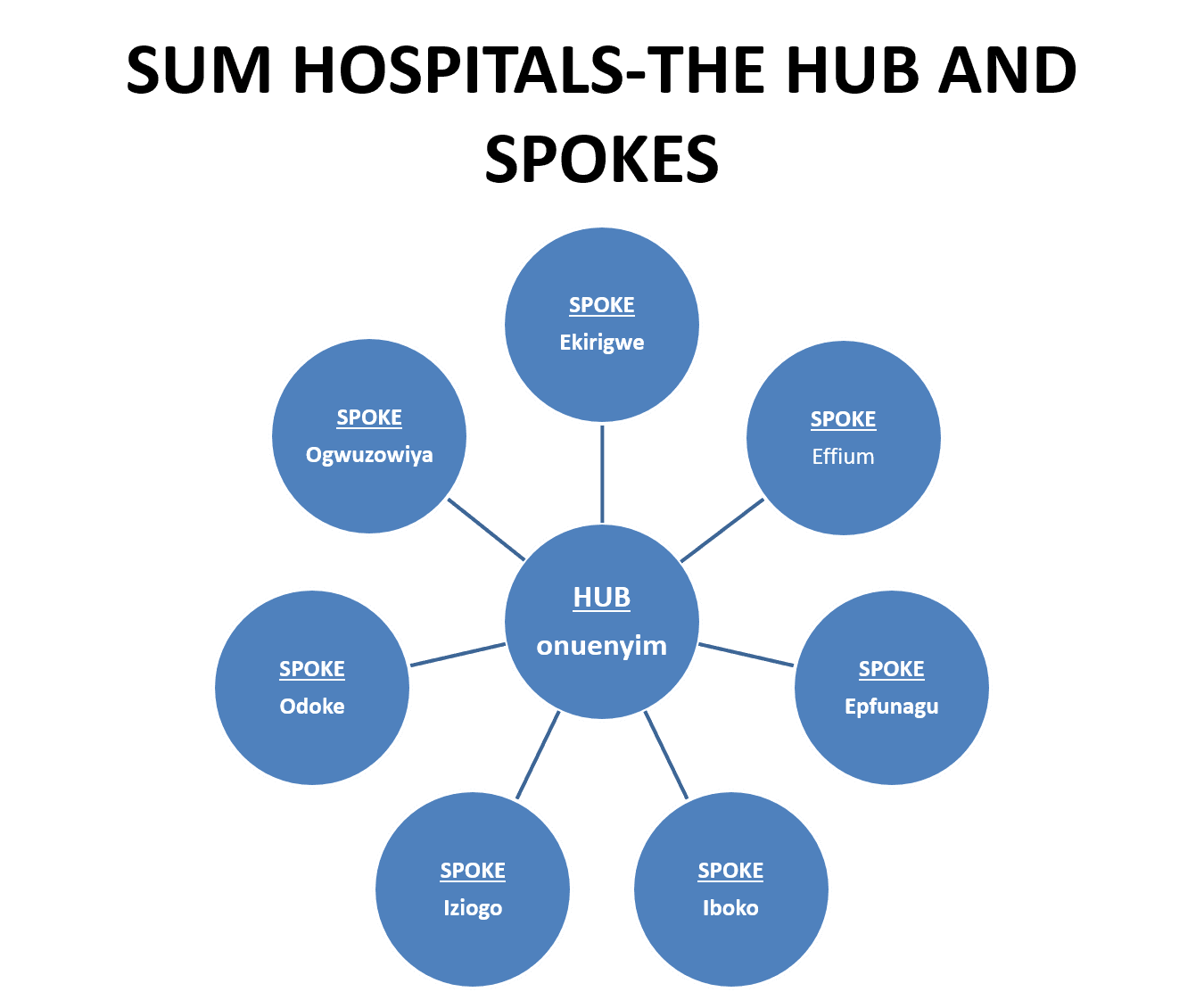 THE SPOKES are located in our 7 satellite hospitals spread over Ebonyi and Benue States
Services rendered at the spokes:
Management of primary cases and emergencies
Basic emergency obstetric centres
Immunization centres/points
PMTCT sites
Point for anti-TB drug collection
Point for distribution of other consumables by the state and federal governments
Daily devotions with patients in the ward and OPD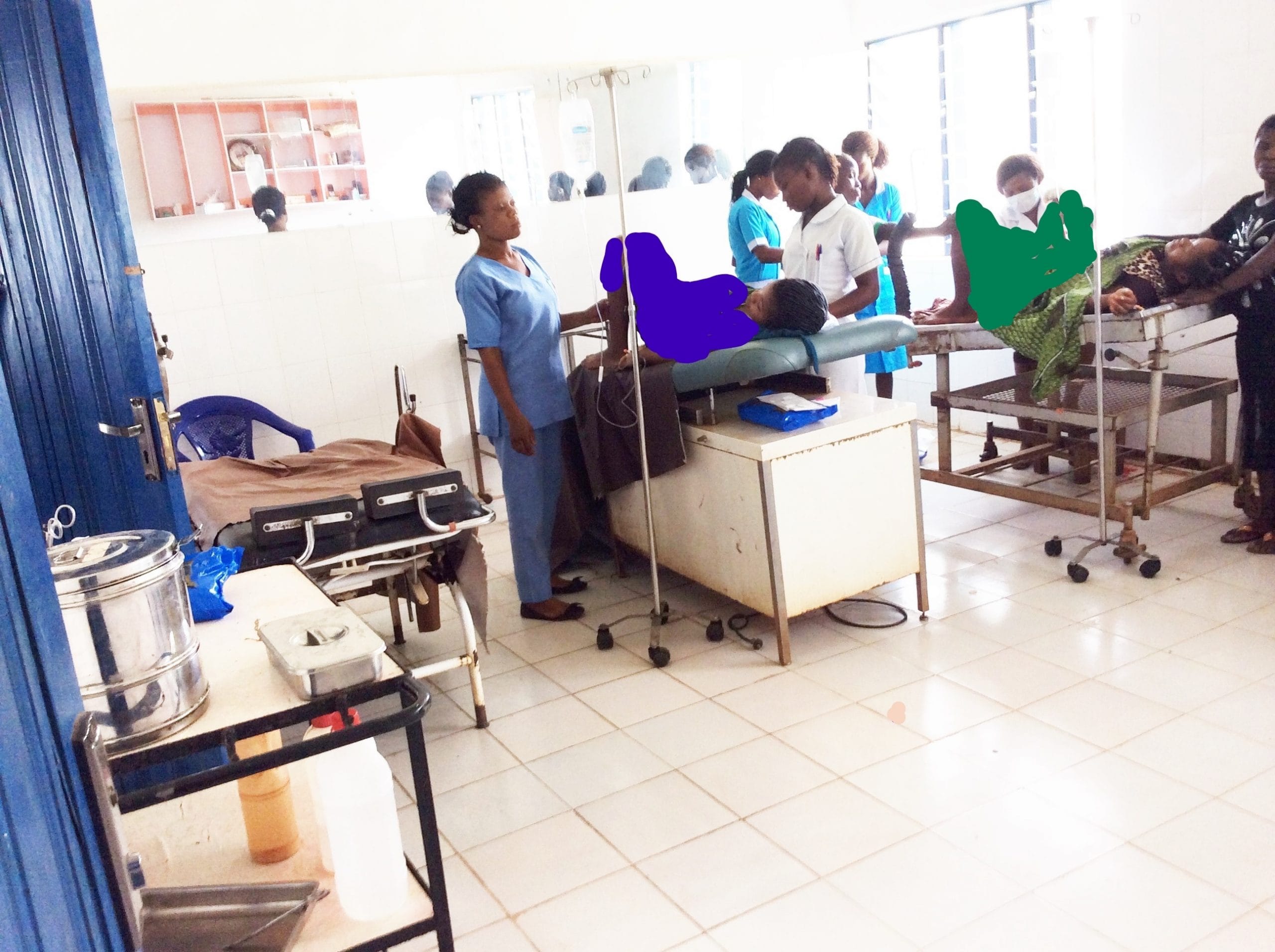 OUR STRENGTH-things we possessed that helped us to make the implementation possible
SUMSHT provided us with needed manpower
SU3Ms provided the platform to launch into new frontiers with the gospel and medical care –a new centre is usually born through this
Monthly supportive supervision from the headquarters
Monthly clinical meetings
Quarterly meetings with leaders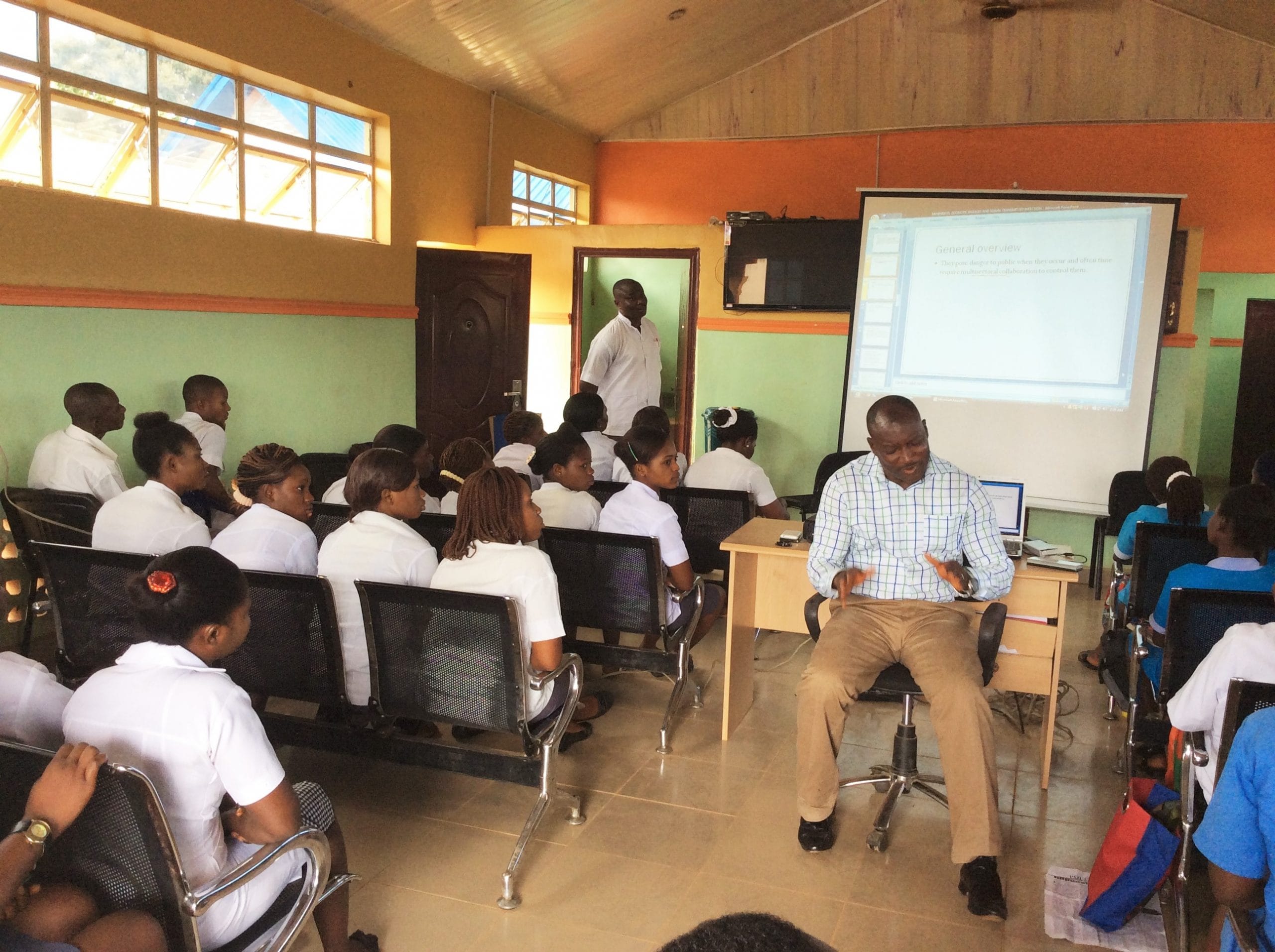 OUTCOMES
Brought healthcare to people's doorsteps
Increased utilization of healthcare services
ANC uptake increased by 200% between 2008 and 2013
Facility delivery increased by 130% between 2008 and 2013
Immunization for childhood diseases increased by 250% between 2008 and 2013
Timely interventions
Planted over 15 viable churches and strengthened uncountable numbers through our "Gospel in Stethoscope"
IMPACT
From 2008 to 2013, we experienced:
Maternal and child mortality was 65% lower
Under 5 mortality was 70% lower
Death due to tropical diseases and emergencies was 75% lower
Death due to TB & HIV/AIDS was 70% lower
MTCT (mother-to-child transmission of HIV) was 70% lower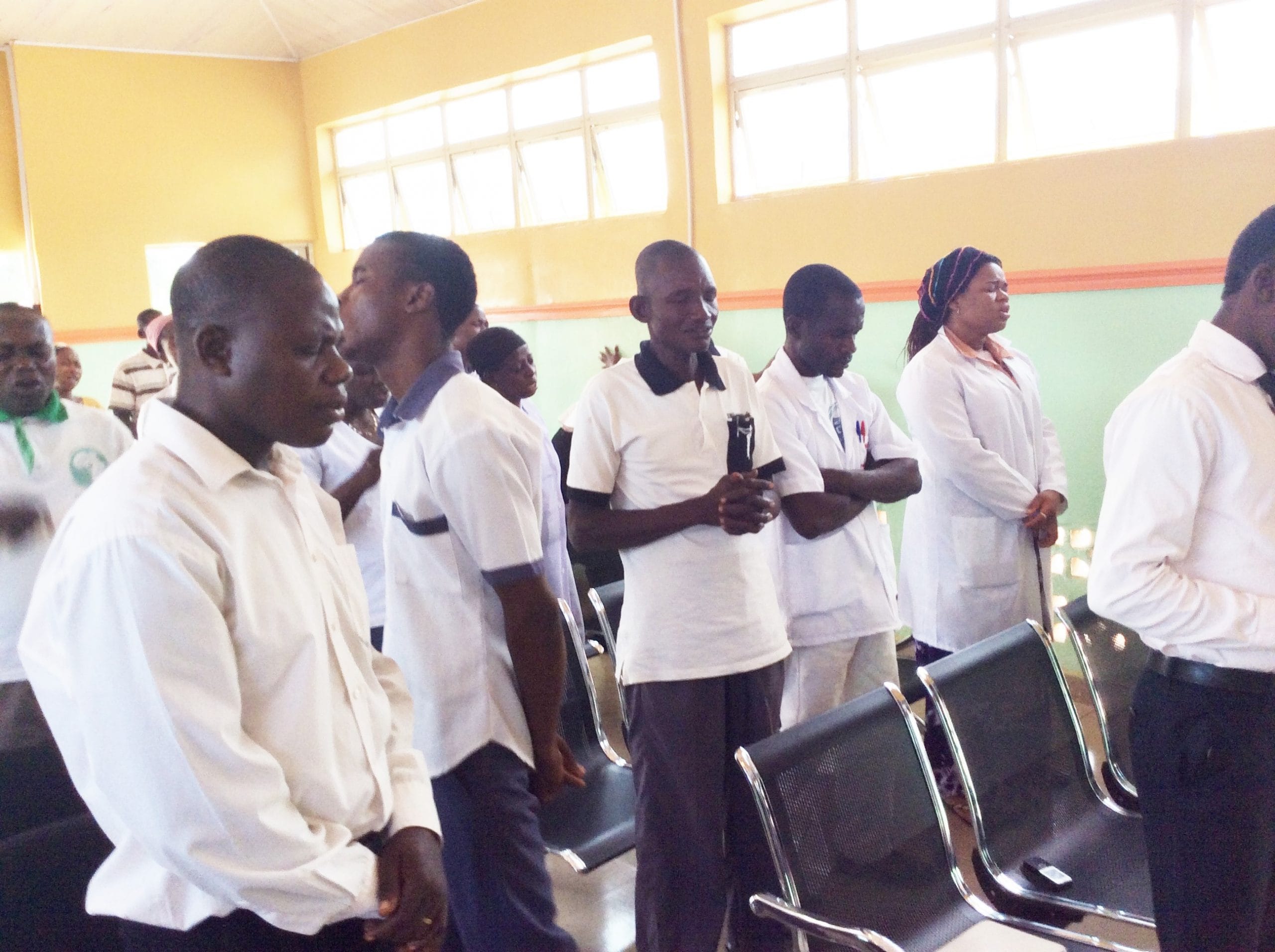 CHALLENGES
Capital intensive and demands a lot of discipline and sacrifice
Infrastructure
Maintaining the manpower
Providing for the patients with the very meager out of pocket payment from them
Logistical problems
SUMMARY
We achieved beyond our mere imaginations through the adoption of Hub and Spoke healthcare delivery system. It wasn't easy but it's worth the result we got. The impact was massive and we are thankful to God for His enablement despite the rough wide terrain of the rural Nigerian communities.
See more about faith-based organizations and health systems strengthening.
About the Author: Dr. Johnson Diara is the director of Rural Health Services of Sudan United Mission/Nigeria Reformed Church –An organization founded by the Netherlands Reformed Church. He is a project Coordinator for HIV/AIDS projects funded by the Center for Disease Control (CDC), a consultant for MCSP (USAID/JHPiego) on Pre-service education in Maternal Newborn and Adolescent Care, a trainer for USAID/JHPiego on Gender-based Violence and Health Workers for Change, a consultant for USAID/MAPs on Health System Management.
Dr. Diara has an MBBS, MPH, a Diploma in Healthcare System Management, a Certificate in Health Policy and System, and a PhD in Public Health, as well as United Nations and Johns Hopkins Bloomberg School of Public Health training in humanitarian assistance. 
---