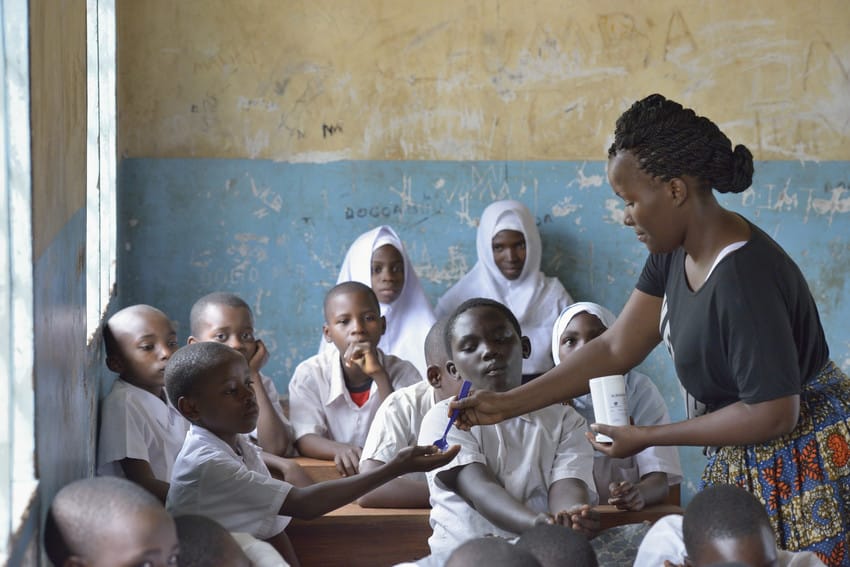 Health Systems Strengthening, Mass Drug Administration
Mass Drug Administration for NTDs: Building the Necessary Local Trust and Capacity
June 24, 2020
---
By Veronica Mkusa, IMA World Health, Tanzania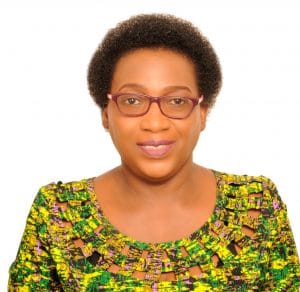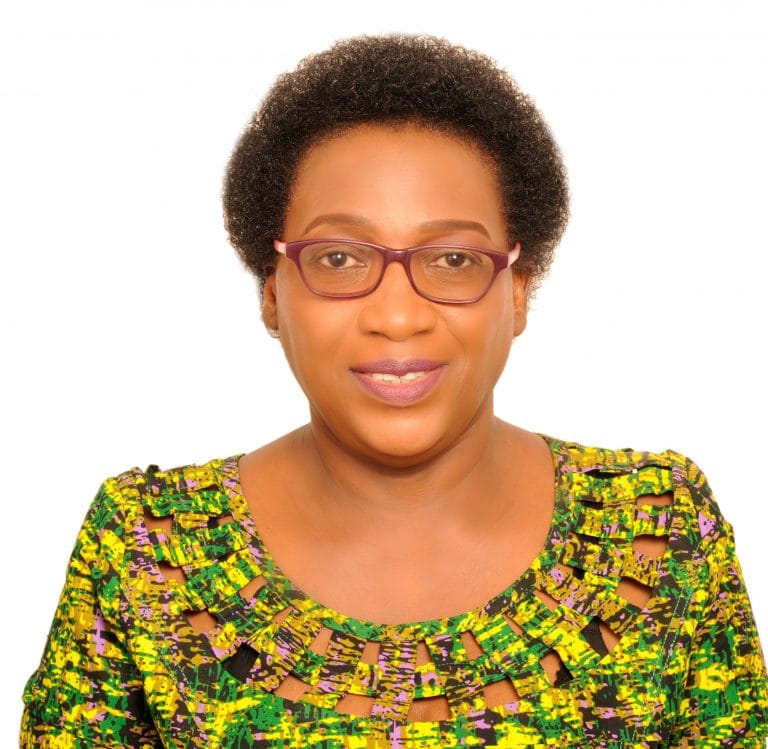 Nearly one in six people worldwide suffer from neglected tropical diseases (NTD). This collection of diseases primarily impact the world's poor, who commonly contract them through bites from insects or by ingesting or having contact with contaminated water or soil. More than a half billion children suffer from NTDs each year, with 52 million people at risk in Tanzania.
Controlling and eliminating NTDs is critical, as they impact the achievement of most health and development indicators. NTDs inhibit children from learning and developing to their full potential and prevent adults from working and supporting their families financially. NTDs also cause physical deformities along with disability, stigma, social isolation and shame. Many suffering from an NTD require mind, body, and spiritual care.
IMA World Health has been working to address NTDs for more than 20 years in Asia, Africa and the Caribbean. Through USAID's Act to End NTDs | East (Act | East) program in Tanzania, IMA is partnering with RTI International to carry on its work to eliminate seven NTDs—lymphatic filariasis, trachoma, onchocerciasis, schistosomiasis, and three intestinal worms known as soil-transmitted helminths— as public health threats, and build sustainable, country-led systems to prevent NTDs.
An important component of the Act | East work is mass drug administration (MDA) through community- and school-based distribution, as it reduces transmission of NTDs and morbidity rates on a large scale. To effectively and efficiently conduct MDA, administrators and implementers must be well trained, and people must trust the system, the providers, and the medicine in order to participate.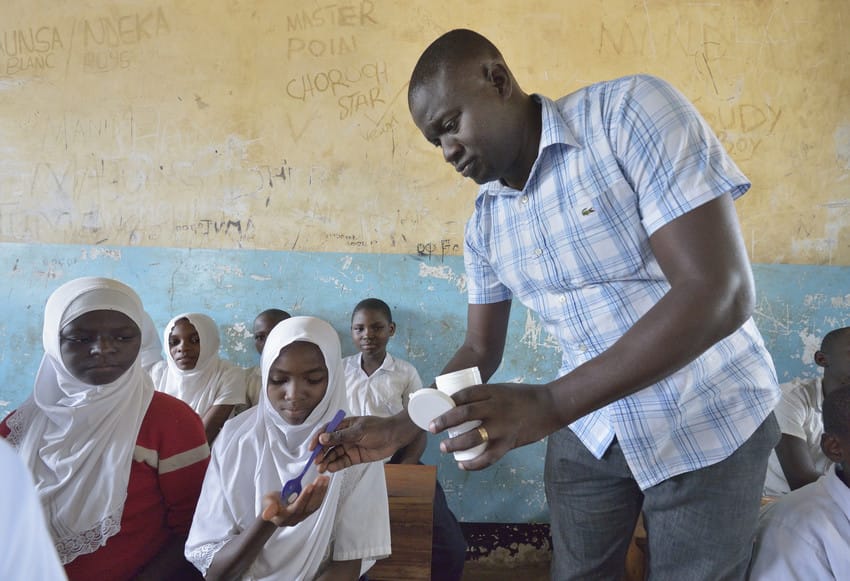 IMA builds the capacity of regional and district councils to maintain NTD teams that can plan, conduct, and evaluate MDA in accordance with national and WHO-approved guidelines. This includes:
Participating in annual fiscal year planning and budgeting with district councils
Assisting councils in accessing funds if needed to overcome challenges
Supporting councils' in MDA planning meetings
Conducting trainings for district council trainers, frontline health workers, teachers, and community drug distributors
Ensuring timely delivery and proper distribution of NTD drugs
Conducting household surveys
Facilitating community mobilization
Monitoring and evaluating programming via national standard tools.
Joint supportive supervision done by the Ministry of Health, Community Development, Gender, Elderly and Children together with IMA World Health and Regional NTD Teams, has facilitated significant improvements to the MDA implemented by the councils' NTD teams.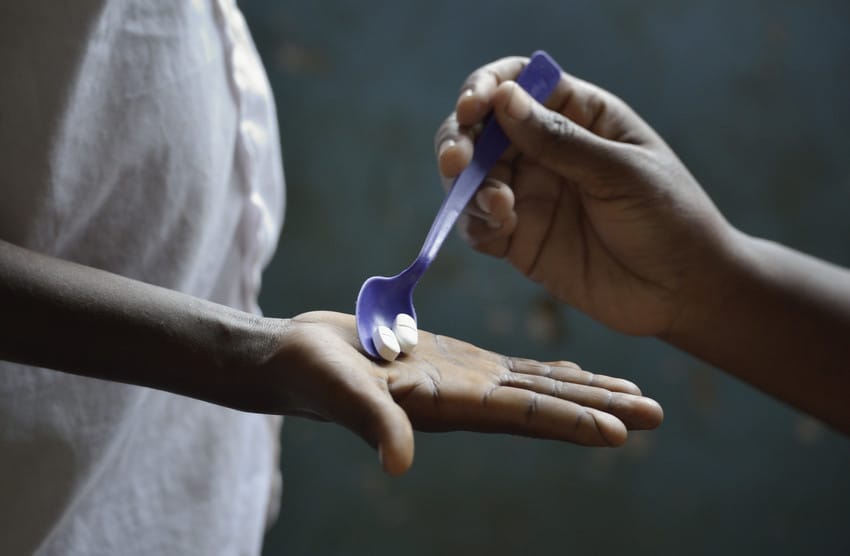 Results of the investment are remarkable: since the program's start with USAID support from 2010, 69% of people living in LF-endemic areas are no longer at risk for the disease, and 89% of people living in endemic areas are no longer at risk for trachoma, with increased coverage for these and the other five program targeted NTDs each year.
The national supervisor's team that involves Ministry of Health and IMA staff join the Council NTD team and key implementers, like teachers, faith leaders and influential community members, to build people's trust in the MDA. Faith leaders from Christian and Muslim traditions are included in district council strategic planning meetings and provided with specific messaging on NTDs and MDA that they then share with their communities. Faith leaders are especially helpful in NTD work, as they can offer advice and support to those with NTDs to positively influence their faith communities' perceptions of people with NTDs, thereby reducing stigma and isolation, and encouraging MDA participation.
In the COVID-19 era of school closures and social distancing, the previous way of conducting MDA must be adapted. IMA is looking at ways to continue to serve people with NTDs and at-risk communities while not increasing their risk of exposure. The trust and capacity IMA has already built with the councils and faith leaders will help facilitate the rapid and safe implementation of these adaptations.
About the Author: Veronic Mkusa is a public health specialist with more than 20 years of professional experience, with expertise in community-based health interventions in Tanzania. She is a Program Officer with IMA World Health/Corus International. Ms. Mkusa is seasoned in establishing and strengthening linkages between; government health facilities, faith-based health structures, related community development, implementation and evaluation. She is an experienced facilitator and trainer of trainers for capacity to health and community development projects and in monitoring and evaluation.
---