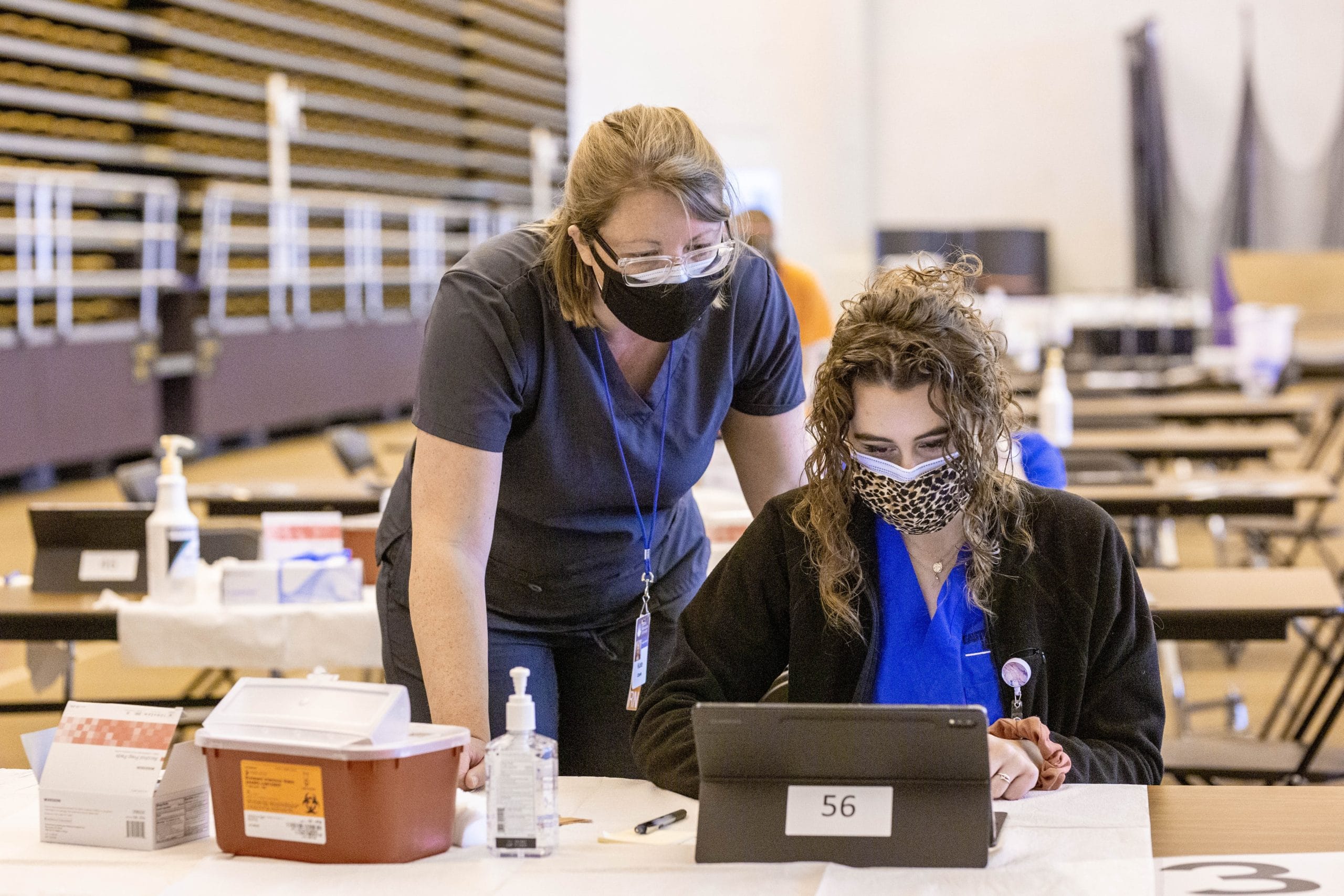 Loving Our Neighbor: Inspiration for EMU Nursing Students
June 1, 2022
---
This year's CCIH conference theme Loving Our Neighbor: A Christian Response to a Changing World fits well with Eastern Mennonite University (EMU) nursing and other health care educational programs. As we have journeyed through a year of re-emergence from the pandemic, we have also been confronted with diverging and often fractious opinions both among us and beyond to other parts of the world. A reminder of how interdependent we are and the need to love our neighbor no matter what.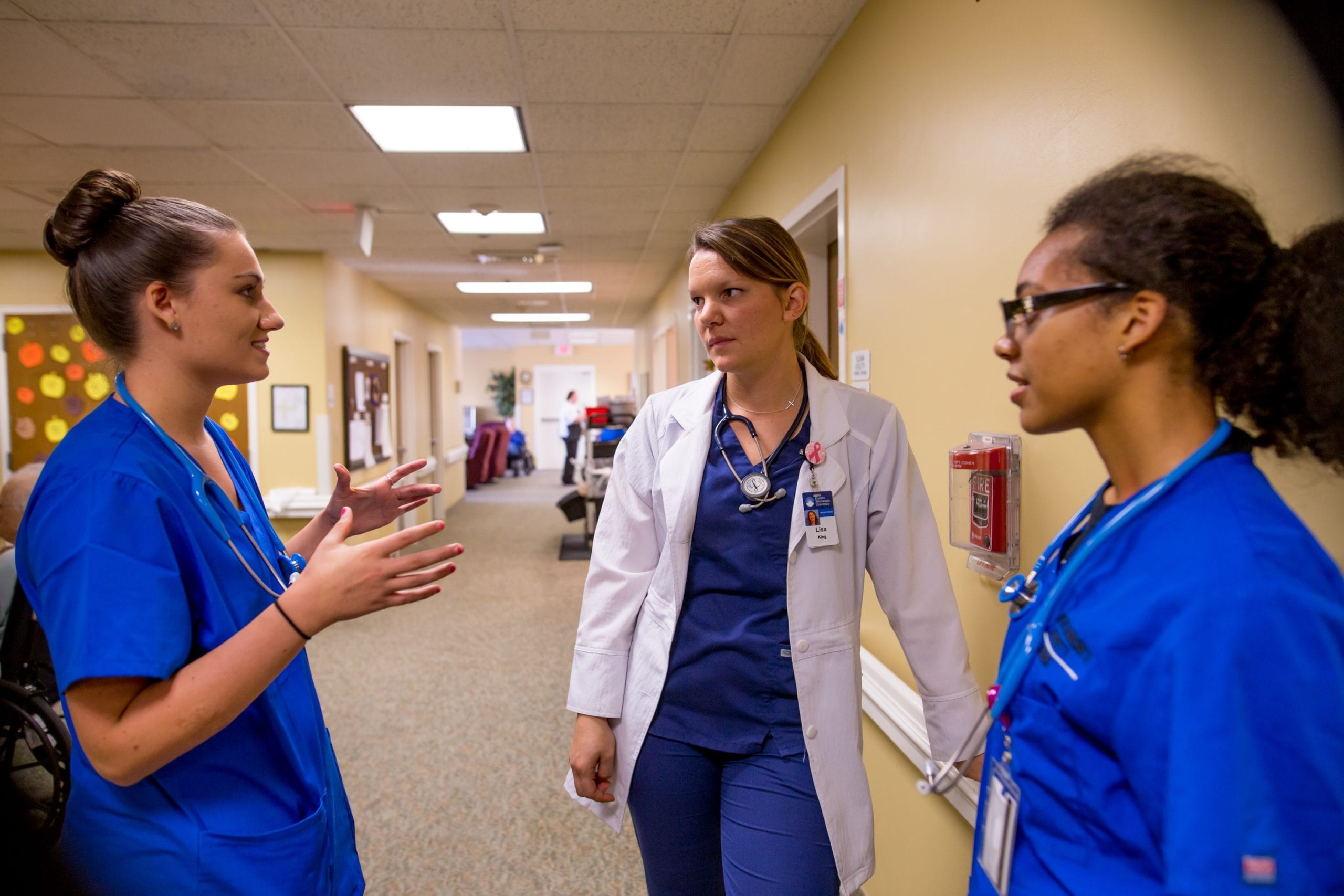 EMU nursing's sacred covenant philosophy, based on the work of Sister Mary Elizabeth O'Brien and inspired by Micah 6:8 to act justly, love mercy, and walk humbly with God, influences all nursing educational programs as students examine relationships in any nursing role or setting. And these relationships challenge us to find ways of loving each other despite our differences.
We also emphasize that nurses are leaders in all they do. Students and nurses – whether as a staff nurse or nurse director, or one's practice setting – whether geographic outreaches or urban settings – strive to demonstrate caring and compassion. Thus, students are coached to lead in ways for improving the world through a serving leadership perspective.
The sacred covenant philosophy thus connects with the serving leader concept through the practice of agape love and compassion. Such love affirms the characteristics of leaders as described by Kouzes & Posner – listening deeply, providing compassion through bearing other's pain, emphasizing service, advocating to right injustice, demonstrating the value of all, and communicating with honesty.
Here are examples of what EMU nursing students – at the undergraduate, graduate, and doctoral levels have done this year that reflects the six main themes of the 2022 CCIH conference.
Loving our Neighbor in a Changing World
All undergraduate nursing students take a course called "Family in the Community" in which student pairs are assigned to a family with an identified need. Often times the families served include new immigrants to the Shenandoah Virginia region. Students find creative ways to demonstrate love through communicating across language barriers, helping families learn to navigate the new city, and helping children to connect into new school settings.
Increasing Effective Leadership
Master of Science in Nursing (MSN) students who work in diverse health care settings learn new tools for effective leadership such as team formation, conflict management, educational processes, and addressing resistance to change. Through a number of courses and projects, these students find new ways to become leaders themselves, but also learn how to share leadership with others in their organization. For example, school nurse students have developed self-care teaching strategies for school staff and faculty in order to enhance coping strategies.
Community-based Initiatives
Students at all levels of the nursing programs at EMU function within the community beyond acute care settings. Senior undergraduate students in Spring 2022 worked with members of the local community in developing new programs such as enhancing new services for diabetic individuals whose condition worsened during the pandemic, examining the impact and designing new ways to address the mental health of college students post-Covid, and advocated for new processes for assisting clients in our health care system with limited English language proficiency. One EMU Nursing doctoral student designed a project to address the lack of dental care access for children in urban settings.
Strengthening Health System Resilience
A number of MSN students working within the full spectrum of the health care system are in the process of building the resilience of healthcare professionals post-Covid through trauma training, self-care strategies, and learning how to work under stress. All of these projects serve to help strengthen the health care workforce in order to face future challenges.
Serving the Whole Person for Quality Care
Based on the EMU nursing philosophy as described earlier, all students are challenged to view the whole person – whether a patient, coworker, or direct report. MSN student-School nurses have suggested the creation of a healing school nurse office where students can be loved and cared for. Undergraduate students explore through all of their clinical experiences what lies below the surface that drives patient behaviors that can be unsafe or harmful.
Another MSN student who works in the Emergency Department of a community hospital as a sexual assault expert discussed her role in caring for the whole person in the midst of the person's traumatic experience. And in their final philosophy paper, senior undergrads are asked to explore how to deal lovingly with those patients they deem most difficult to love.
Healing and Sustainability
EMU Nursing programs embarked this past year on helping students, faculty, and nurses in the community to both be healed and help others heal. A number of continuing education workshops were offered virtually in partnership with EMU's Strategies for Trauma Awareness & Resilience program related to trauma-healing. Future strategies are in the designing phase for 2022-2023.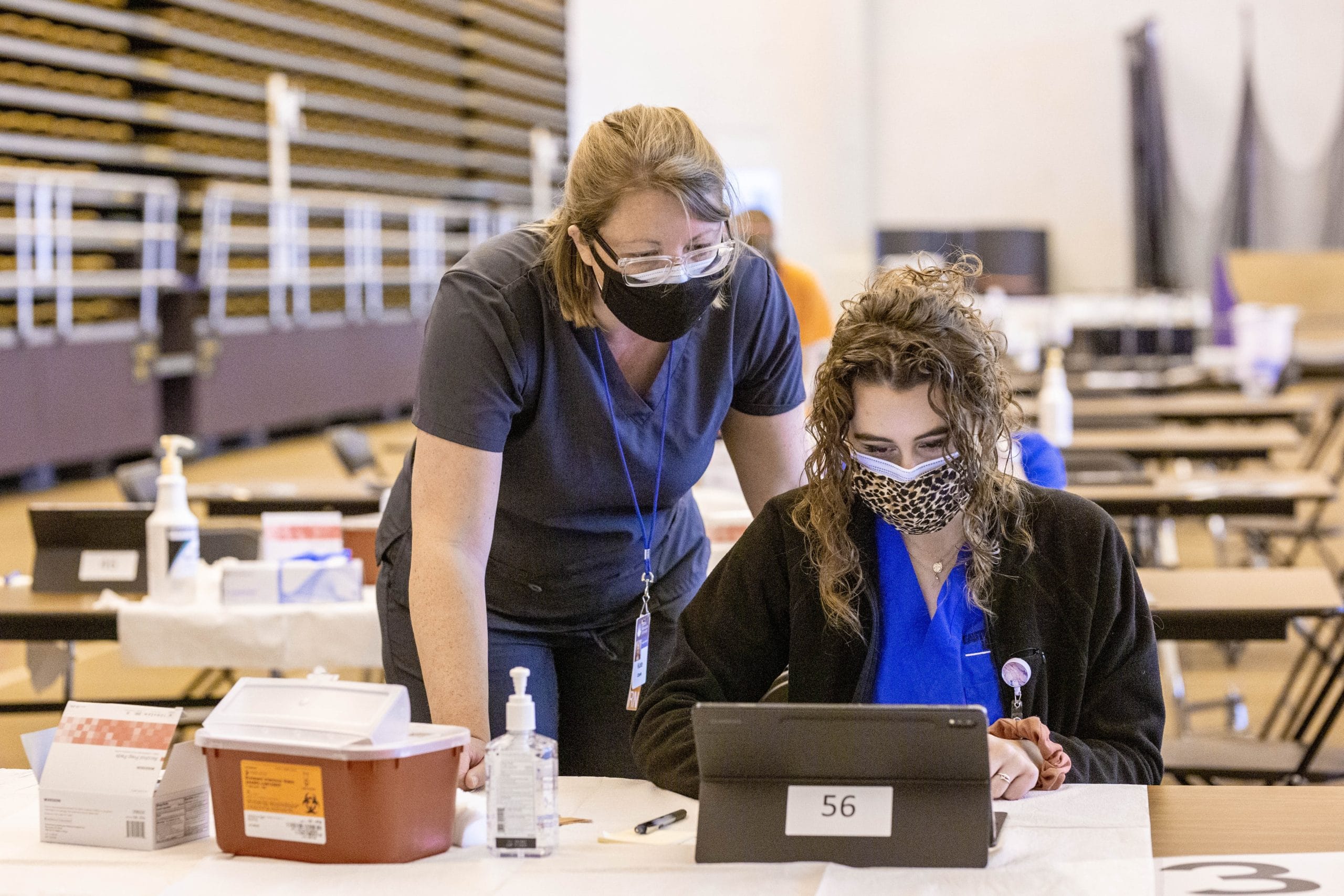 Throughout our nursing programs – both graduate and undergraduate, in-person or online – students emphasize hallmarks of:
direct applicability of course work to the nursing patient care and leading roles
consistent emphasis on our faith-based and sacred covenant value system
strong and collegial student and faculty caring relationships
transformative nature of the course work, and
community building whether in the classroom or in the online setting.
Thus, EMU nursing continues to live out its sacred covenant philosophy in many settings. We offer diverse programs in pre-licensure nursing, LPN to BSN, RN to BSN, Accelerated Second Degree BSN, Masters in Nursing, and Doctorate in Nursing Practice. While pre-licensure undergraduate students learn in Virginia, RN to BSN, MSN and DNP students attend class from the U.S. to New Zealand, practice in many roles and settings.
Thus, expanding our sense of neighbor by cultivating health and love around the world.
Eastern Mennonite University Masters of Science in Nursing is a Silver Sponsor of the 2022 CCIH Conference.
---