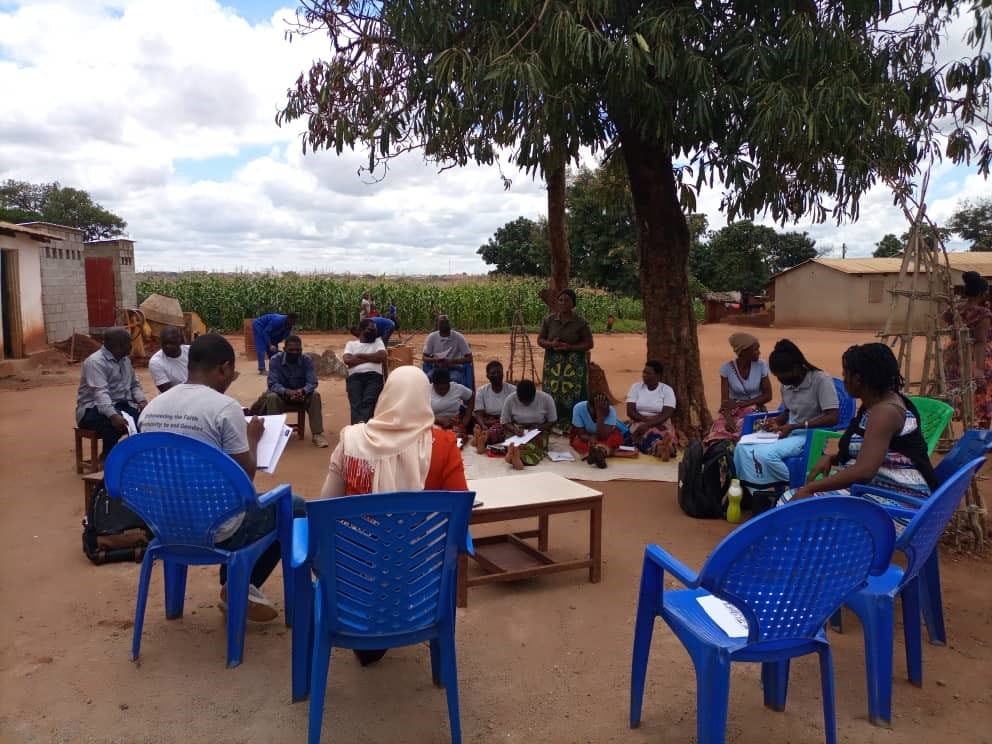 Loving Our Neighbors Living with HIV
June 1, 2022
---
SCOPE Supports People Living with HIV using a New Twist on a Well-Known Program Model
by Seth Borgstede, MPH, MBA, Technical Officer, SCOPE HIV, World Relief and Emily Chambers Sharpe, MPH, Senior Technical Advisor, SCOPE HIV, World Relief
In 2021 the SCOPE (Strengthening Community Health Outcomes through Positive Engagement) HIV project in Malawi trained over 4,000 volunteers, mobilizing them to improve HIV treatment literacy, to increase the number of people living with HIV (PLHIV) who start and are retained in HIV care and treatment, and to strengthen justice for children. Implemented by World Relief, this USAID-funded project is part of the U.S. President's Emergency Plan for AIDS Relief's (PEPFAR) Faith and Communities Initiative and ends in September 2022.
Mobilizing volunteers through a cascade model to decrease volunteer burden
To mobilize this large group of volunteers, World Relief Malawi adapted the Care Group model. Drawing on the cascade of supervision within the model and the light-touch, high-impact work of local mothers who regularly visit 10 to 15 neighbors to facilitate behavior change, SCOPE HIV utilized the same supervision and frequent meeting structure throughout the SCOPE HIV program, supporting over 4,000 volunteers addressing the issues of HIV and sexual and gender-based violence (SGBV).
This cascade starts with the project manager, who supervises three district coordinators, who each oversee two to three subject area supervisors, who each supervise three to six promoters, who each meet regularly with eight to 10 groups consisting of 10 to 15 volunteers. This increases the program's reach while allowing the heavier burden of work to fall on the World Relief Malawi paid staff in Machinga, Mangochi, and peri-urban areas of Lilongwe.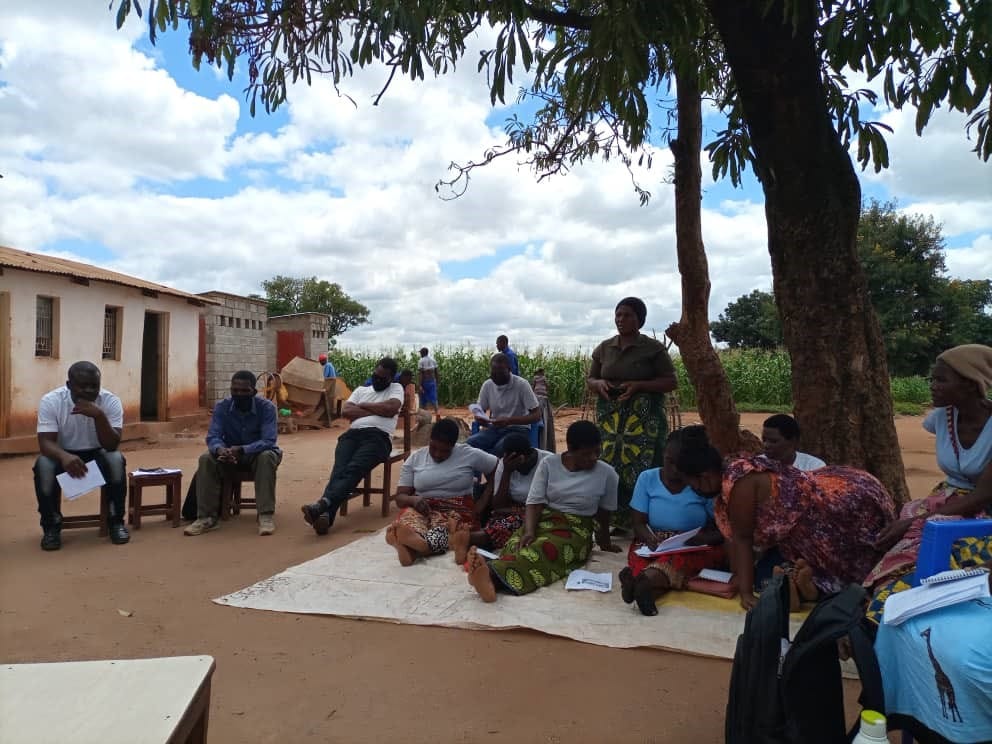 SCOPE HIV wanted to mobilize volunteers that could be sustained by connecting the volunteers to existing structures, like the Malawi Interfaith AIDS Association (MIAA) networks at the district, zonal, and community levels, who support the faith leaders and community-based social action volunteers in the SASA! Faith aspect of this project.
Champion neighbors offer trusted and timely support
For PLHIV, the SCOPE HIV model raised around 1,200 PLHIV Champions who lived throughout the priority traditional authorities (T.A.s) in the project area. These Champions were trained by the Ministry of Health to offer expert client support, but stayed within their communities, linked to health facilities through World Relief promoters.
The promoters receive monthly lists of PLHIV to trace at the community level, perhaps those who have not started anti-retroviral treatment (ART), missed appointments, or stopped taking ART. These people in need are assigned to a Champion, a literal neighbor to the PLHIV.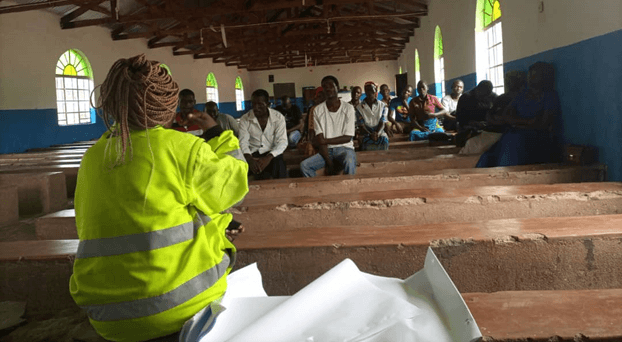 The Champion in each village or neighborhood supports the return to care of only one or two defaulters a month and are trusted community members. Champions and faith leaders often accompany PLHIV when they return to care. Health facilities have reported more success in linking PLHIV back to care than with traditional facility-based expert clients.
In a six-month period alone, SCOPE HIV expert clients successfully traced and linked 4,111 clients to health facility services, which accounted for 81 percent of the clients requested by the health facilities. The Champions have had the most success in returning young adults, including men under age 40, and adolescents to care.
Engaged volunteers making a difference
This is a story that continues to emerge from the work of SCOPE HIV. The large cadre of volunteers working less than two hours a week has resulted in significant impact, reach, and saturation across communities in Malawi. In just one year of implementation, this low-intensity intervention has resulted in:
The identification of 556 new cases of HIV
520 new PLHIV starting ART treatment
1,028 PLHIV returned to HIV care who had defaulted
More than 2,200 survivors of SGBV reported and linked to services in the community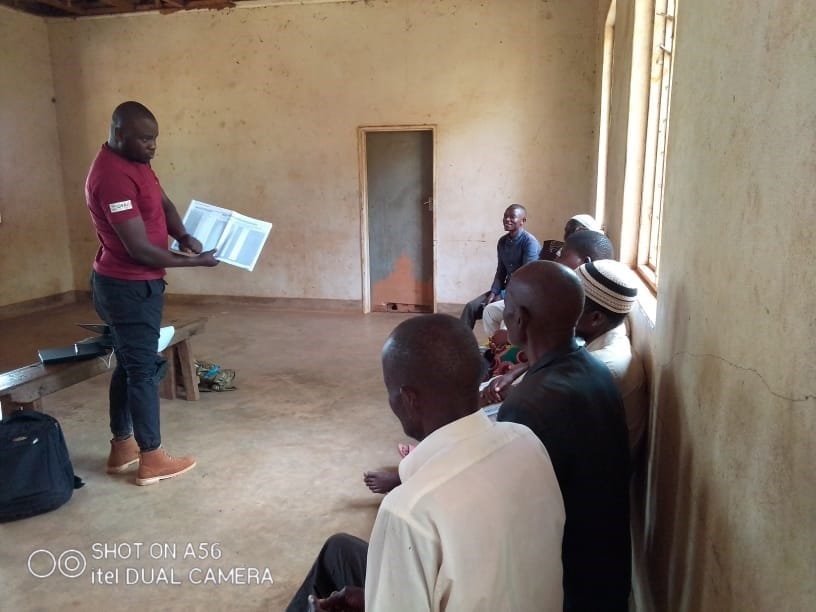 Although keeping volunteers engaged and motivated remains a key challenge for community mobilization work, SCOPE HIV has used a successful and evidence-based approach to achieve significant impact. The Champions are now connected to a vast array of other community partner groups and health facilities directly to support ongoing efforts to retain PLHIV in care.
Learn more from grassroots perspectives
To learn more about SCOPE HIV's work improving the quality of care for the whole person, check out the PEPFAR's Faith and Communities Initiative: Perspectives from the Grassroots in Malawi session on June 21, 8:00 to 10:00 am U.S. EDT at the CCIH Virtual Conference. This session will feature:
Peter Chalusa, Project Manager, World Relief
Pirira Cathy Nthanda Ndaferankhande, Executive Director, Malawi Interfaith AIDS Association
Maureen Simang'aliso Domoya, Program Manager, Ujamaa Pamodzi Africa
Khama Daudi, District HTS Coordinator, Machinga DHO, Malawi Ministry of Health
Please learn more about SCOPE HIV here.
World Relief is a Gold Sponsor of the 2022 CCIH Conference.
---