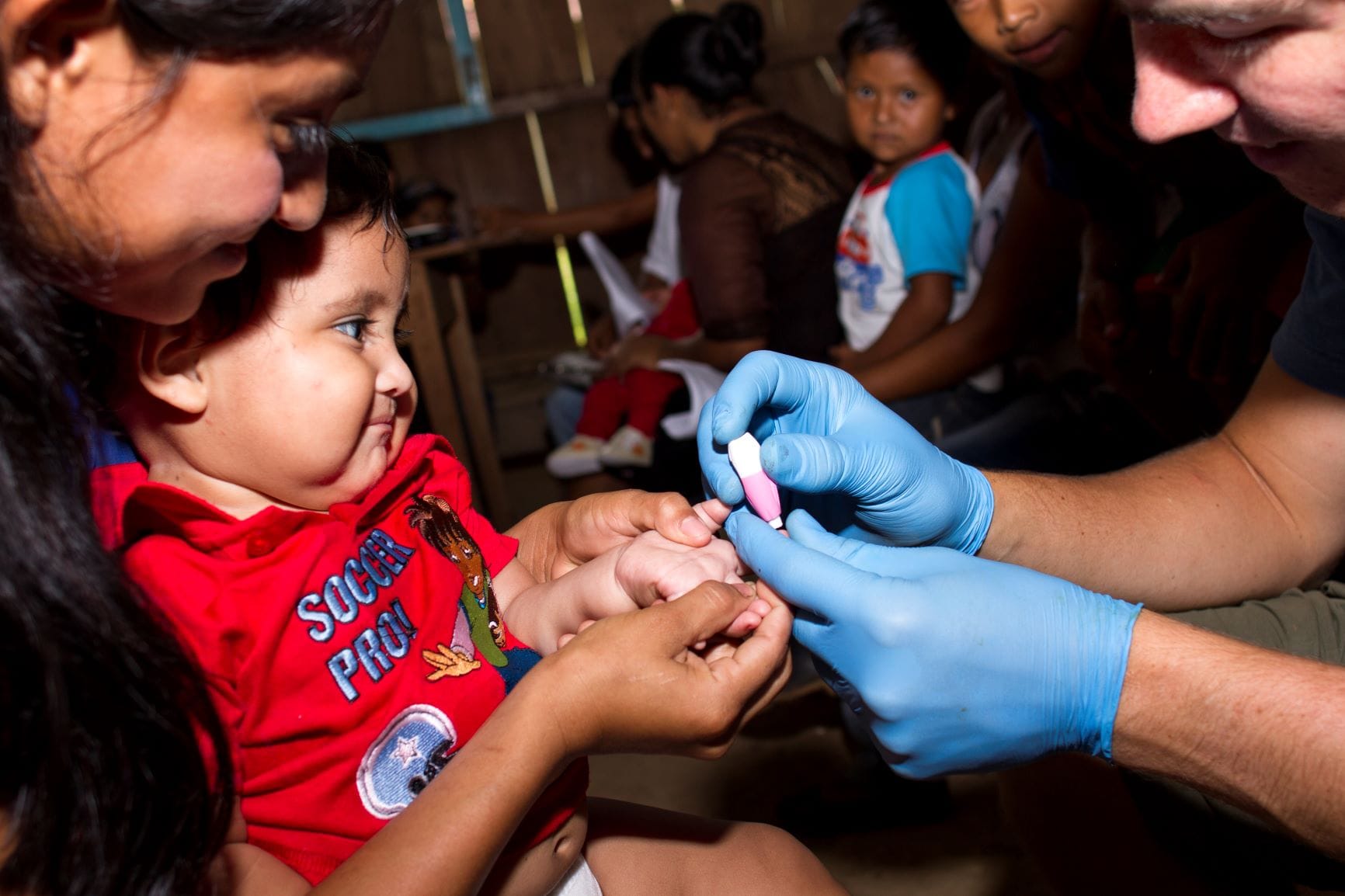 Community-Based Prevention and Care, Connector Articles, Featured
Navigating One Crisis Helped Prepare for Another: AMOS Health & Hope Responds to COVID-19 in Nicaragua
July 17, 2020
---
By Taylor Carty, CCIH Intern, Pepperdine University Student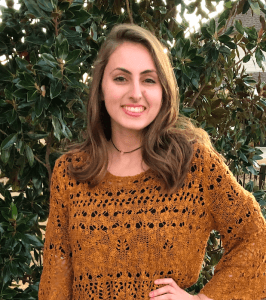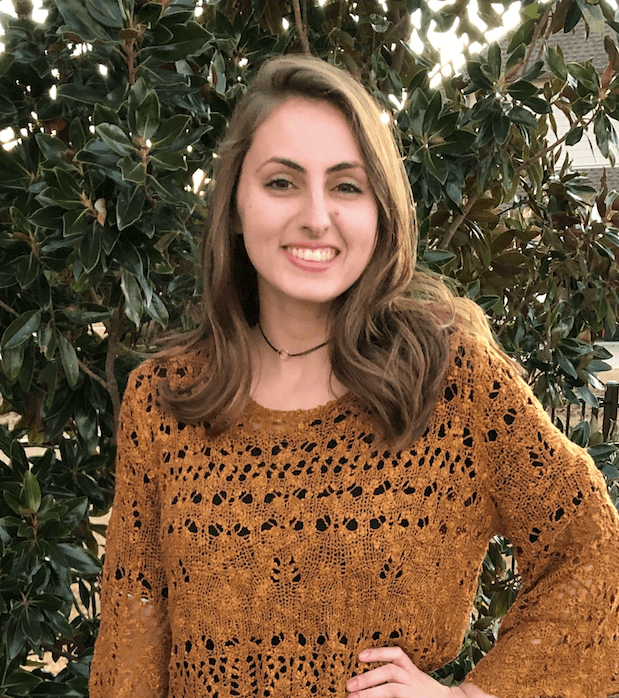 "We were paralyzed by shock at first," said Dr. Gabriela Woo, Country Director for CCIH member AMOS Health and Hope. In April 2018, no one in Nicaragua was expecting or was prepared for the sociopolitical crisis that began after protesters took to the streets against the government leadership of President Daniel Ortega. "But it helped us to understand that we needed to change things in order to be willing to face a crisis."
The demonstrations included roadblocks, barricades, and violent clashes with security forces that lasted several months. As a result, Nicaragua saw an increase in home births and a decrease in health facility utilization.
During this time of widespread fear, uncertainty, and deep polarization in the country, AMOS Health and Hope recommitted themselves to their mission and focus to serve all people in the vulnerable communities where they work without distinction, and thus did not take sides during the conflict.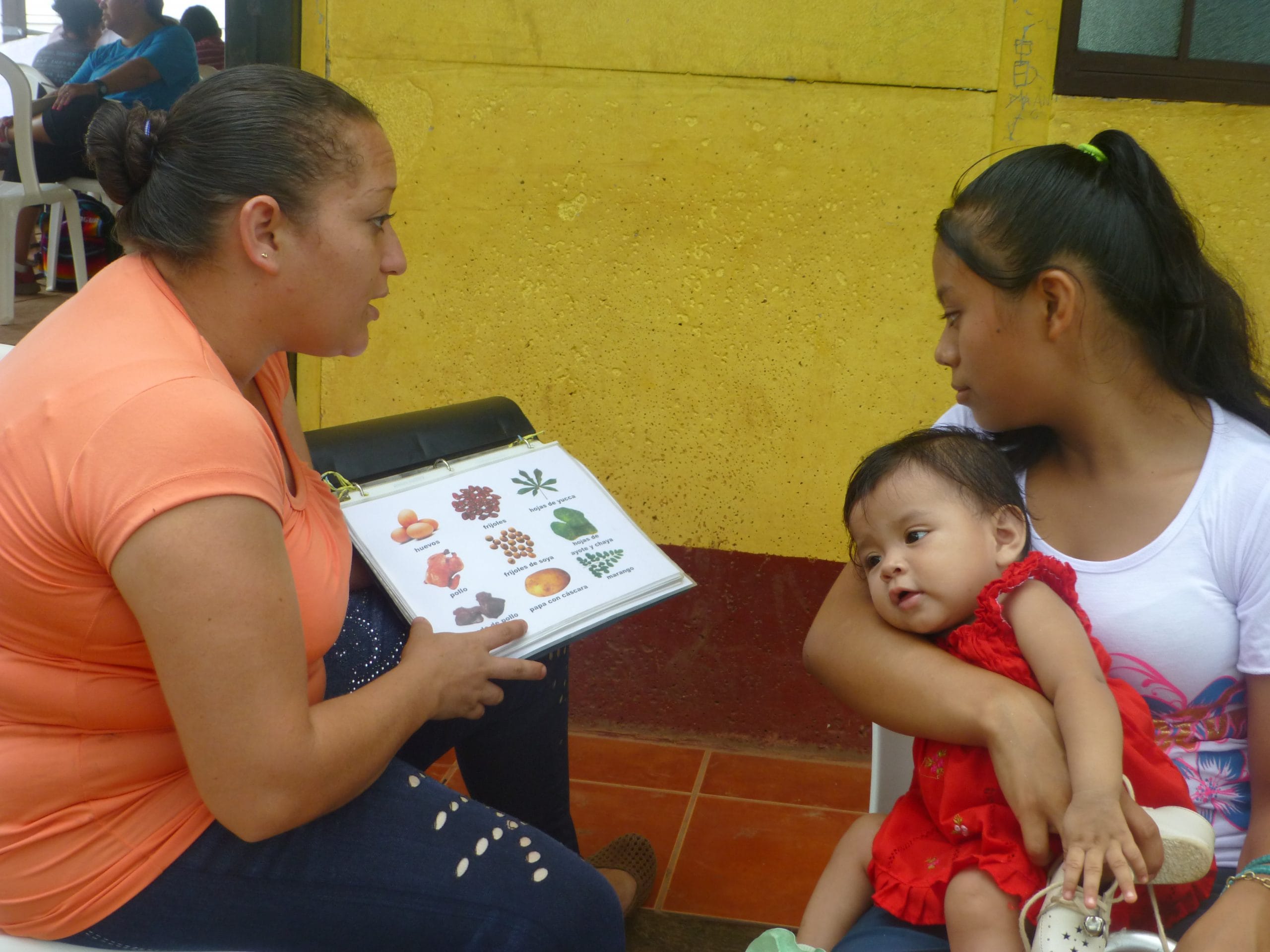 According to Dr. Woo, working through this crisis helped AMOS become more resilient and to explore innovative ways to expand and continue its impact. Even in the face of uncertain epidemiological and political events, AMOS uses a community-based approach in order to serve vulnerable rural and urban communities of Nicaragua.
AMOS has navigated new ways to maintain their own programming against enduring public health threats through a participatory programming model based on the Community-Based Primary Health Care (CBPHC) approach. Their strategy is based on a three-pronged model of community empowerment, primary care and public health integration, and effective partnerships. This ensures that local leaders are involved in the design and implementation of AMOS Programs, and provide feedback about AMOS programs in order to reach the most vulnerable, underserved populations.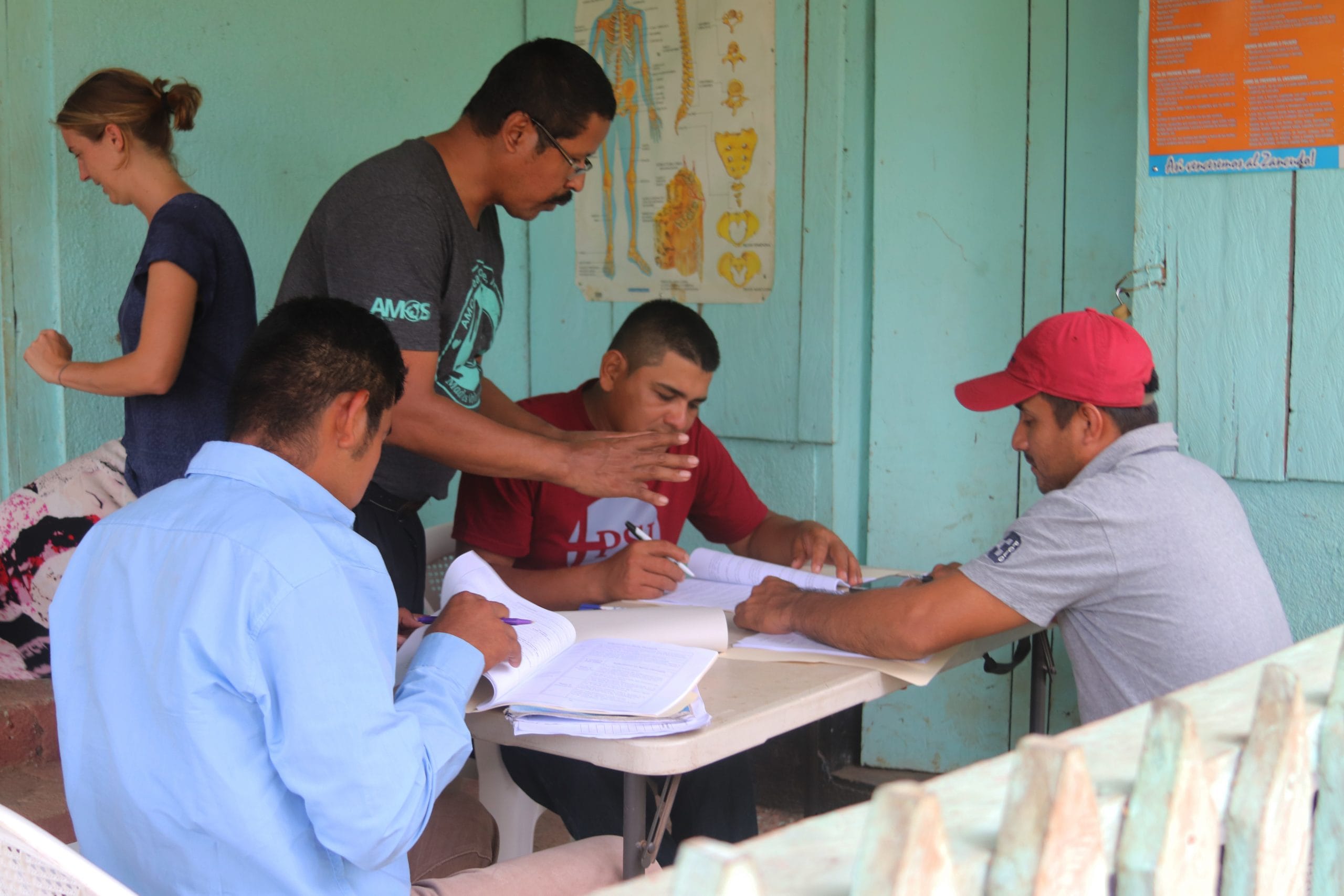 Deriving Strength from a Community and Data-Driven Approach
AMOS's approach to CBPHC includes checklists and reflection processes to promote mutual learning and dialogue with community members, allowing them to take ownership of the action plans resulting from that dialogue. AMOS has equipped local leaders with the knowledge and resources to identify health risks in vulnerable populations, thus helping communities to control and prevent diseases such as diarrhea, pneumonia, and taking swift, early action to address COVID-19. These vulnerable populations include children under 5, pregnant women, and people with chronic illnesses.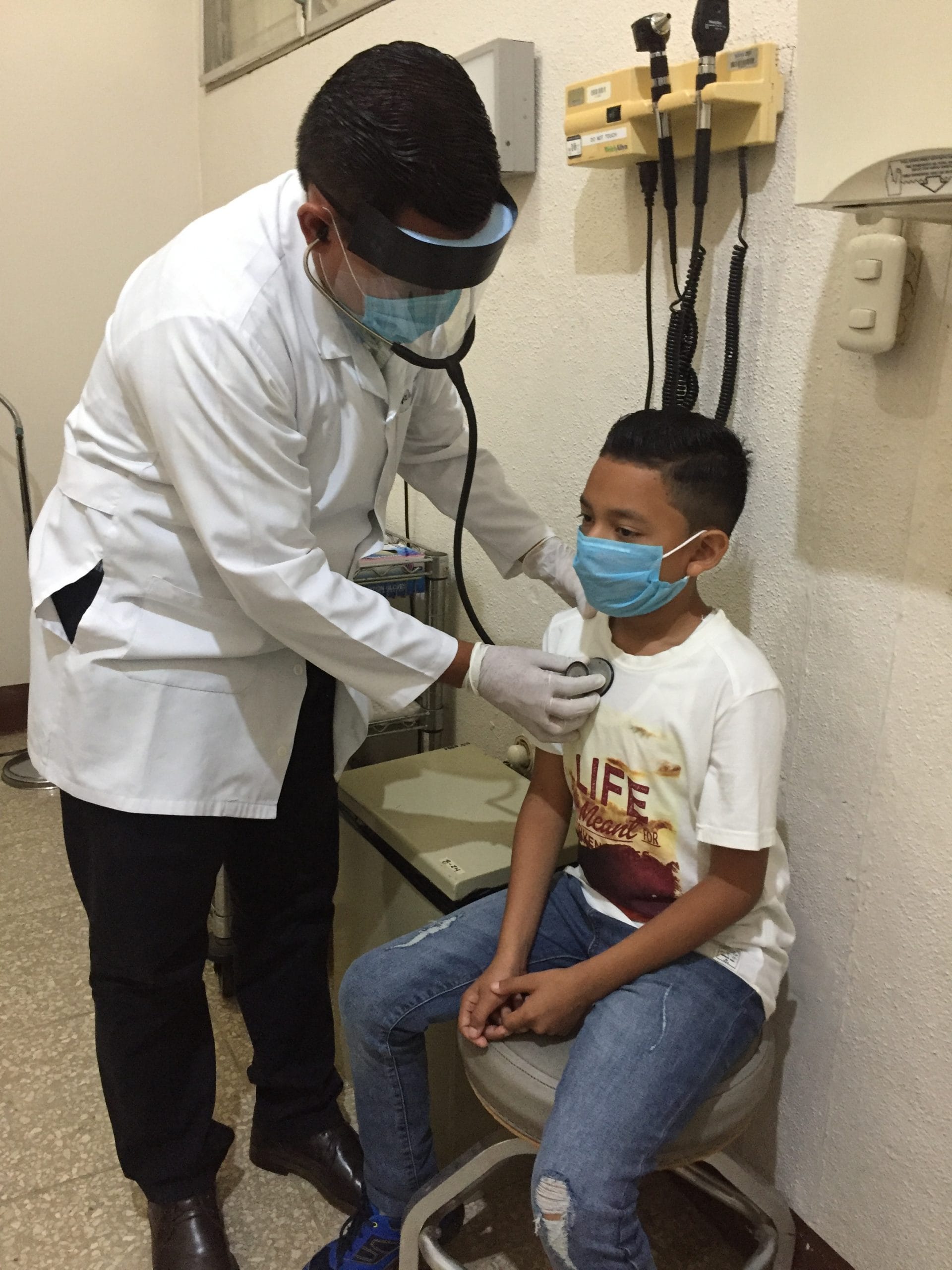 As the country with the highest rate of teen pregnancy in Latin America, Nicaragua struggles with high rates of neonatal mortality and poor childhood nutrition. Teen mothers are less equipped and less educated on topics such as breastfeeding and infant nutrition, and as a result, babies born to teen mothers are more likely to experience neonatal mortality, diarrhea and pneumonia, and delayed child development. AMOS works to improve these factors at the local level by increasing coverage of family planning and empowering community leaders to teach hygiene and other health skills.
Following lockdowns during the political crisis of 2018, they adapted their model to accommodate more digital and technology-based platforms in addition to in-person training. They dispensed smartphones to health promoters so they could keep in touch more frequently with AMOS staff and each other through WhatsApp groups, changes which ultimately made their organization more prepared and responsive to future emergencies.
Lessons from Earlier Crises
As COVID-19 began to paralyze governments and economies around the world, Nicaragua took a more reserved approach. President Ortega's administration chose not to impose sweeping public health restrictions or shutdown Nicaragua's economy. In addition, since the first case was reported on March 18, 2020, the national government has closely controlled and centralized all testing, and reporting of positive cases and deaths.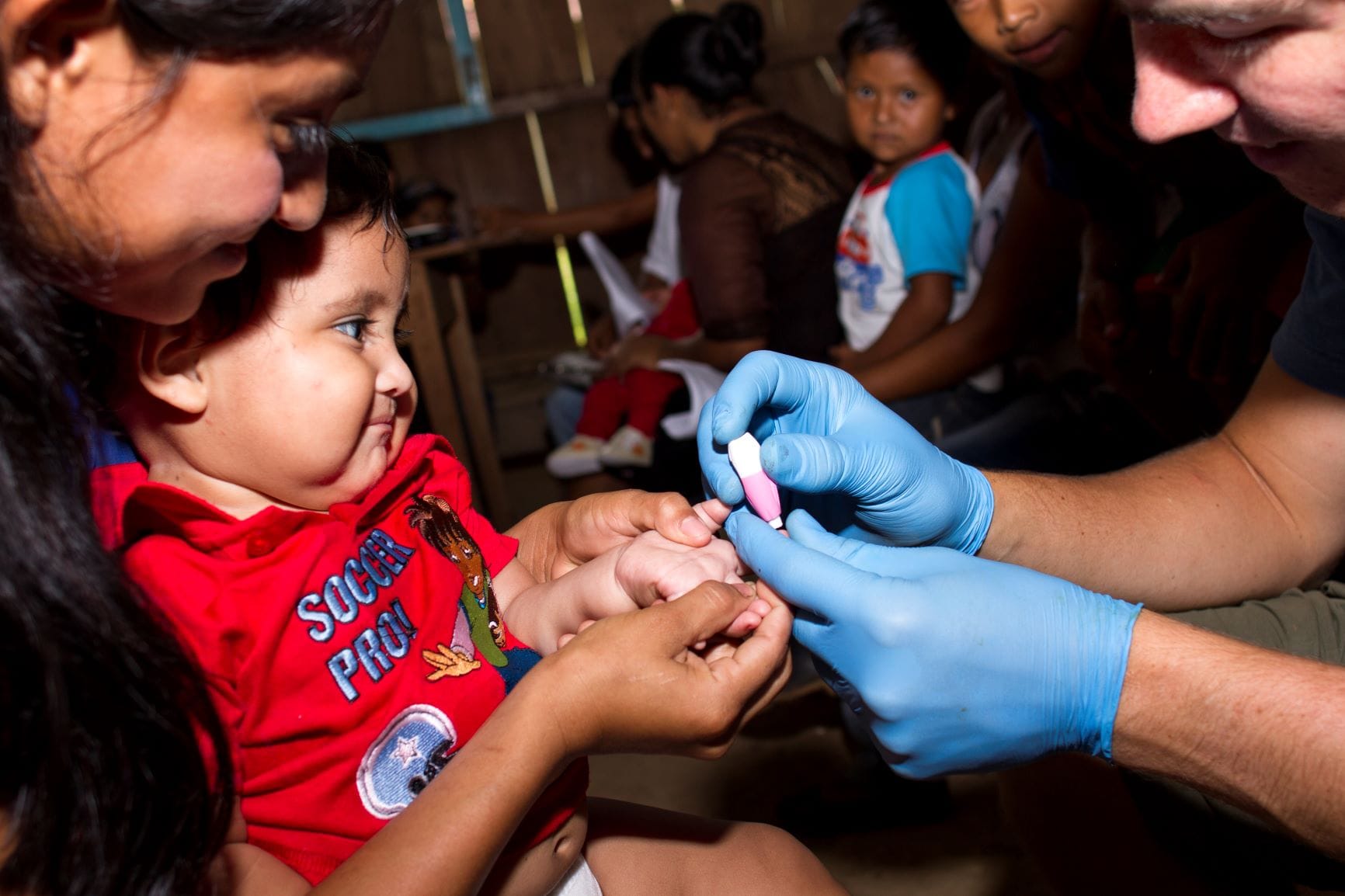 As the spread of coronavirus began to increase exponentially in May, many medical experts have expressed a disconnect between government data and the realities faced by citizens. This has led to mistrust in the government and, by extension, government-run hospitals and health facilities.
As with the 2018 crisis, more women are choosing to give birth at home which, in tandem with increasing difficulties in access to family planning methods and primary health care services in general, poses serious health risks for women and other vulnerable populations. Thankfully, constant monitoring of local data within the CBPHC model allows the community to respond quickly when such indicators start changing. AMOS began training people in March 2020 to promote handwashing, physical distancing, and effective mask-wearing.
In addition, AMOS uses their community network to combat misinformation about COVID and disseminate accurate WHO and PAHO guidelines to the public. As cases escalate, they continue to provide community members with PPE and medicines for those hesitant or unable to visit standard medical facilities.
The WhatsApp network and digital communication systems established during the 2018 lockdown are helping to facilitate connection and interchange with the community despite increased physical distancing. During the current pandemic, these digital support systems have helped AMOS share Biblical reflections and constantly update health promoters on the best prevention and protection measures through videos, audio messages, and text messages. By taking the lessons learned from the political crisis, AMOS has been more resilient in adapting the CBHPC model to the challenges of COVID, enabling them to provide healthcare to the farthest corners of Nicaragua's rural population.
Faith and Love Builds Trust
The disruption of health access for Nicaraguan citizens due to civil unrest and now again during the COVID outbreak has made the role of faith-based organizations especially vital. According to Dr. Woo, many people are avoiding seeking out health care at traditional health facilities, choosing instead to treat themselves at home or postpone needed care. AMOS trains its community members to identify high risk populations and disseminate accurate information and resources to those who may be unable to acquire it otherwise.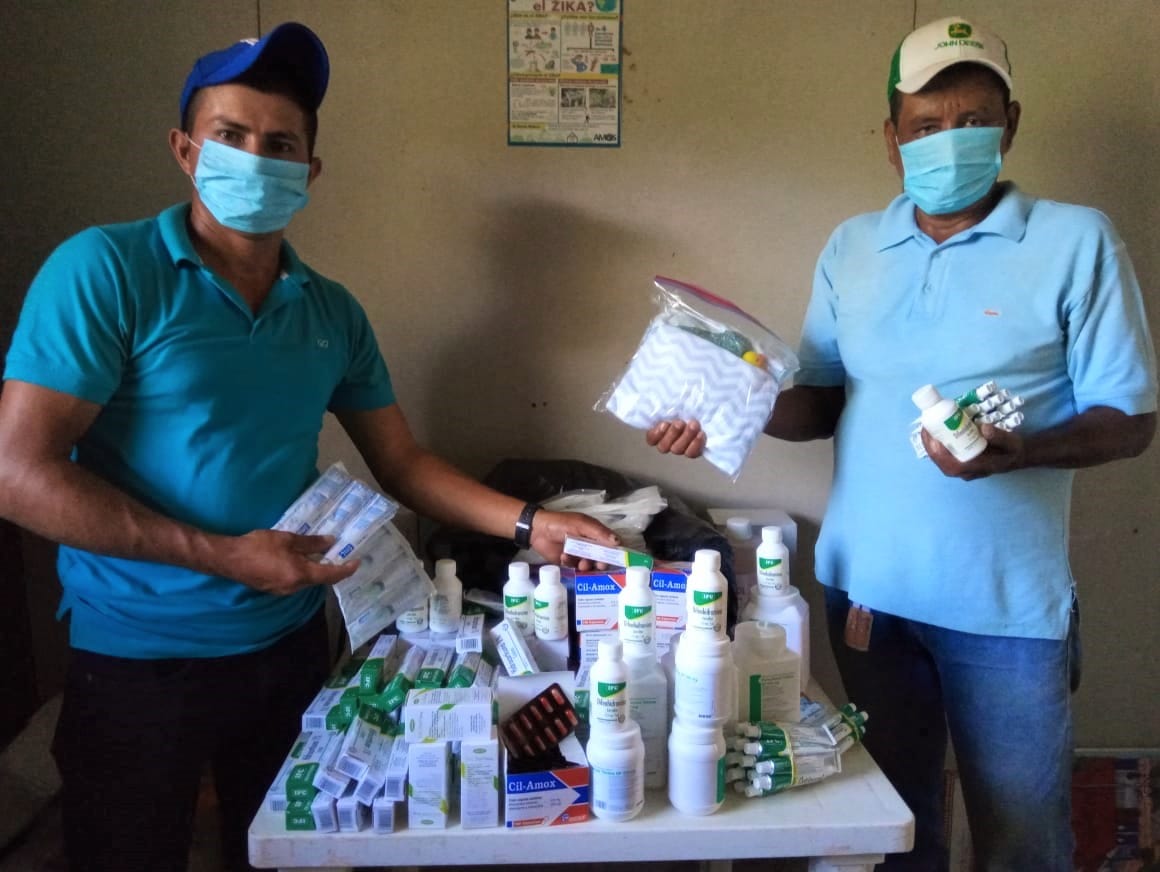 The faith aspect of their work puts AMOS in a unique position within their community by fostering a sense of trust and acceptance. Dr. Woo stated that "faith is how we heal those wounds and see opportunity to transform a crisis from something painful into something positive." It is faith, she says, that has maintained them and driven their willingness to serve in times of greatest need. The sharing of love and faith fosters a unique trust and bond between AMOS and the community, connecting them as brothers and sisters in Christ. Their mission is to help the rural communities of Nicaragua to thrive, regardless of differences of race, politics, religion, or nationality. The gospel message of unconditional love is present throughout the CBPHC process, and it is the key for AMOS to be fully engaged and committed to their members as they strive to achieve "Health for All."
See CCIH resources about faith-based work in Community-Based Prevention and Care
About the Author: Taylor Carty is studying Biology and Hispanic Studies at Pepperdine University and will graduate in 2021. She plans to attend graduate school for public or global health.
---