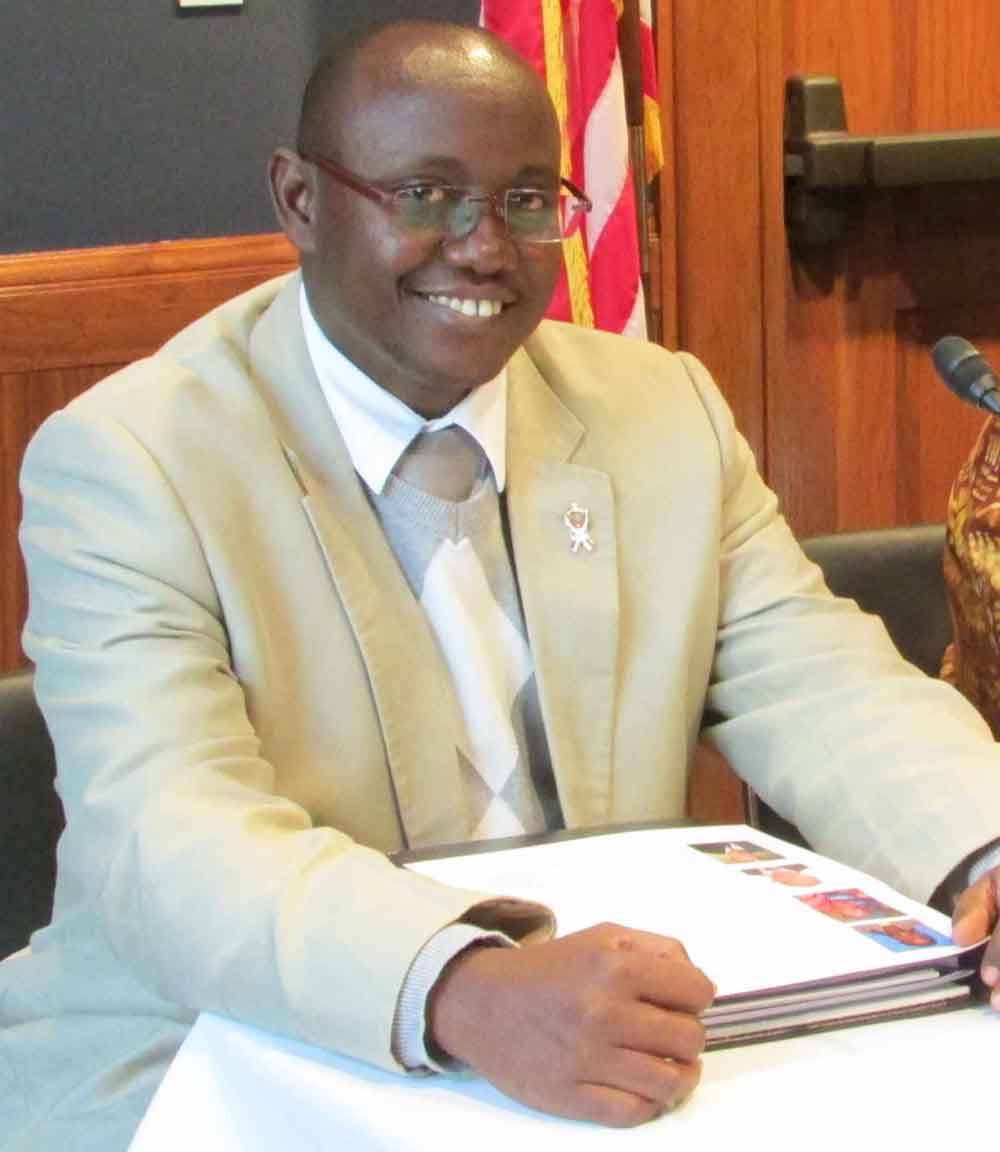 Religious Leaders as Family Planning Advocates in Uganda
March 22, 2014
---
Hearing a positive message about contraception from a religious leader may be surprising, but according to Dr. Tonny Tumwesigye of the Uganda Protestant Medical Bureau (UPMB), it should not be. "Biblically speaking, family planning is supported because it helps provide life in its fullest," said Dr. Tumwesigye, who serves as executive director of the network of 278 Protestant church-affiliated health facilities.
"If you have 100 children who are miserable, you have made the world a worse place. If you have the number of children you can successfully educate and who can enjoy good health and fulfill their potential, you are making the world a better place," he said.
Apart from the Biblical foundation supporting family planning, the church is a trusted entity that is tightly woven into the lives of community members. "The structure of faith communities has stood the test of time," explained Dr. Tumwesigye (pictured at left). "Churches have supported their communities through wars, and religious leaders are very well respected. People listen to and trust them." Uganda is a highly Christian nation, with approximately 85 percent of citizens reported to be Christian. Another 12 percent are Muslim, with the remaining 3 percent practicing Hinduism, Baha'ism and Judaism.
Faith Community Involvement in Family Planning In Uganda
UPMB's network includes facilities operated by the Anglican Church of the Province of Uganda; Pentecostal Churches such as Chrisco Fellowship, Church of God, Deliverance Church, Elim Church, and Pentecostal Assemblies of God; the Presbyterian Church; and the Seventh Day Adventist Church.
Not only is religion important in the lives of Ugandans, but faith communities are also highly involved in health care delivery, with faith-based health facilities providing a significant amount of care in the nation. Facilities operated by members of Protestant, Catholic, Muslim and Orthodox medical bureaus deliver approximately 40 to 45 percent of all health care services in Uganda. A 2013 survey of 146 faith-based facilities revealed the overwhelming majority of those surveyed (94 percent) provide family planning services.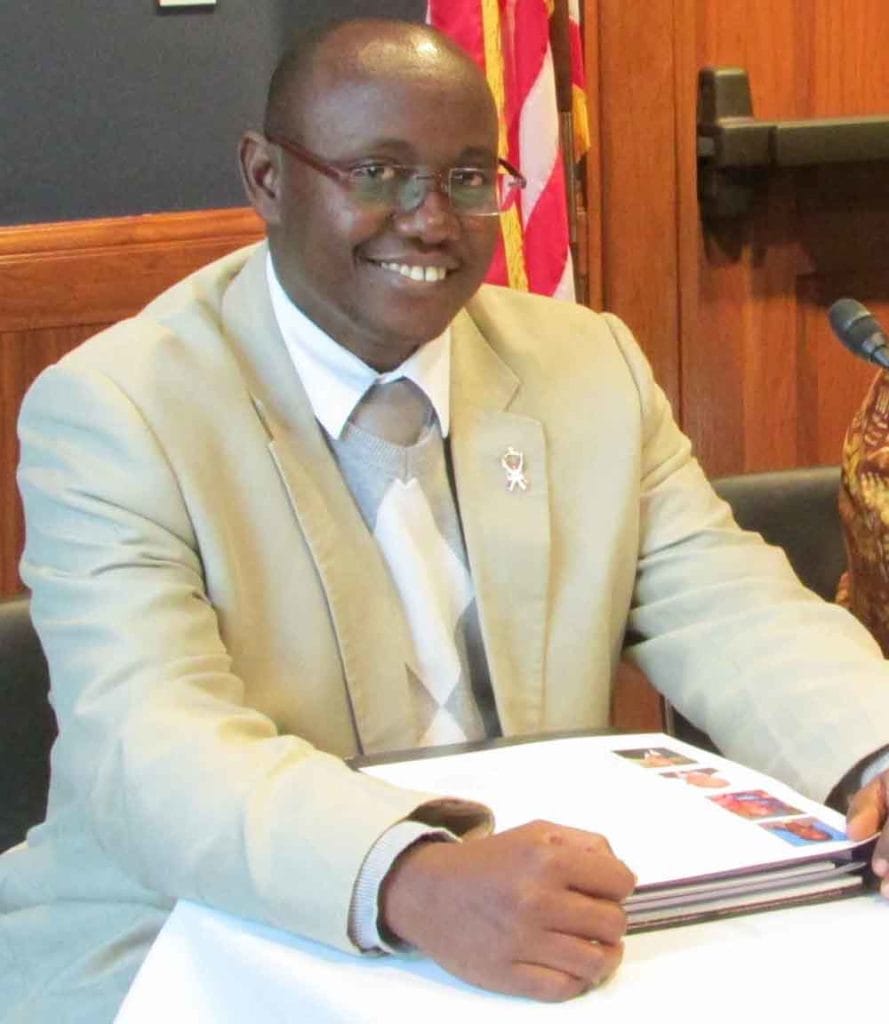 Equipping religious leaders with accurate family planning messages and helping them overcome misperceptions are crucial steps to turning them into effective advocates. "Many religious leaders wish to share messages on family planning, but they don't have the right information or the whole truth. If challenged by anyone, they would find it difficult to respond because they don't have the knowledge to answer," said Dr. Tumwesigye.
Once equipped with the right information and training, religious leaders already have the existing structures, community backing, and the Biblical foundation supporting family planning to make them effective advocates. "We are beginning to look at religious leaders as more than spiritual guides but also as being able to share important messages about a lot of areas, such as finance and health," said Dr. Tumwesigye.
Reaching the Underserved through Innovative Distribution
With the support of a grant from the David and Lucille Packard Foundation, UPMB is working with the African Christian Health Associations Platform (ACHAP) and two health facilities in two districts in Uganda that have low usage of family planning to help church-run health facilities deliver family planning services to people in hard-to-reach areas. "We train community volunteers in family planning and provide them with bicycles so they can distribute commodities within the communities they live in," said Dr. Tumwesigye. "The bicycles are different colors corresponding with a particular message about family planning that is written on the bicycle."
UPMB also reaches families with services at week-long family planning camps where clients can receive information and a wide variety of services, ranging from CycleBeads® to help couples track fertile periods for natural family planning to permanent methods such as tubal ligation. "We train Christian and Muslim leaders on family planning before the camps and they encourage people in their congregations to attend, and the religious leaders attend the camps as well," said Dr. Tumwesigye. "We have held a few of camps already and will have a total of eight. So far at least 50 people visit the camps each day."
Peer-to-Peer Education for Religious Leaders
According to Dr. Tumwesigye, peer education among religious leaders has been very effective. "Due to misconceptions about family planning, reaching religious leaders with these messages can be difficult at first. We find they often respond much better to other religious leaders than they do to health professionals," he said. "We brought Muslim, Catholics and Protestant leaders together and we have seen them get in group discussions and talk about family planning messaging."
Religious Leaders Bring Sustainability
As with any program, sustainability is a major concern. "We always ensure sustainability is part of our programming," said Dr. Tumwesigye. "Religion is a fundamental part of our lives and religious leaders will always be part of our communities. When you involve them, you are supporting sustainability."
March 2014
---