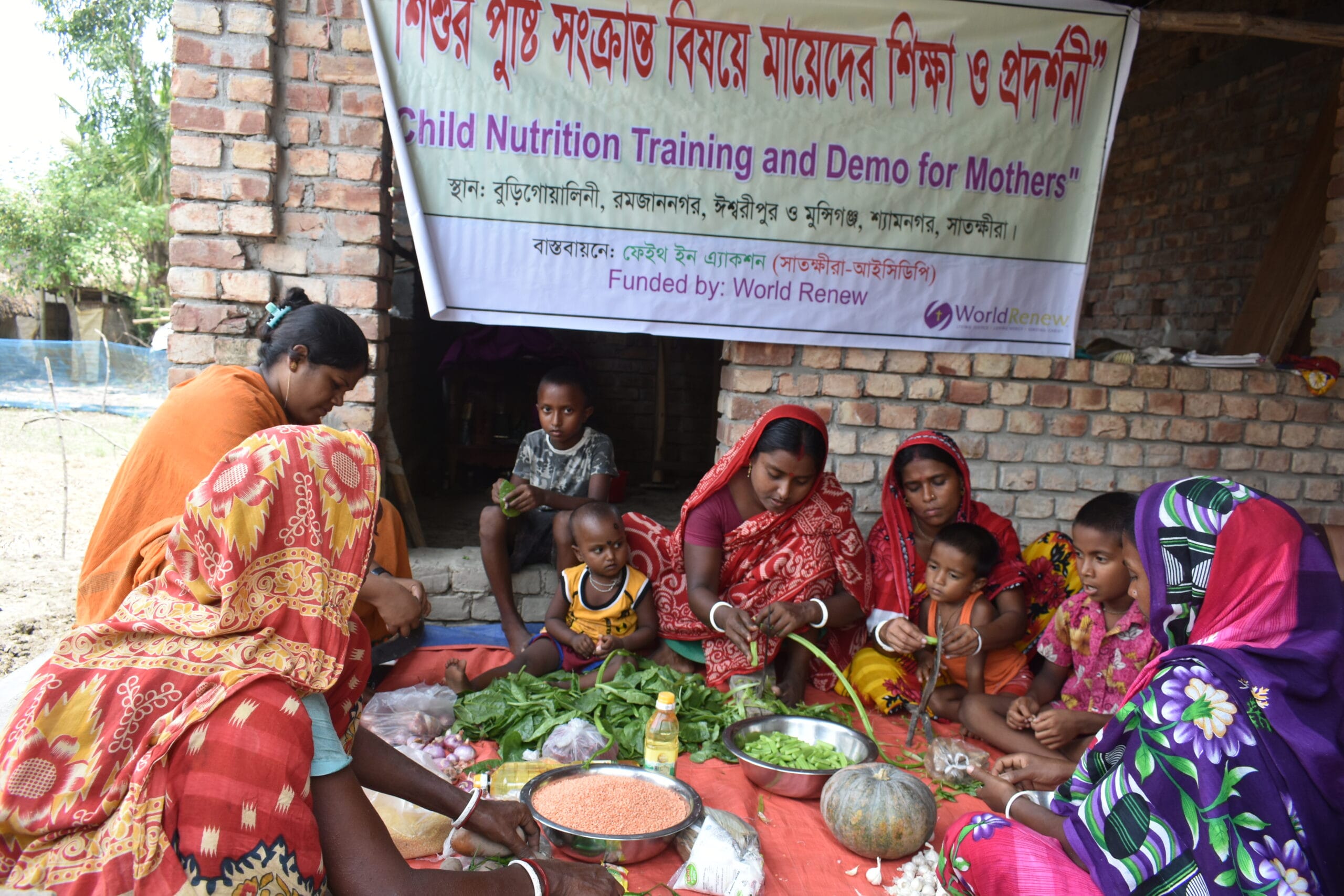 Maternal and Child Health, Nutrition
World Renew Launches MNCH How-To Guide Thanks to CCIH Small Grant
September 5, 2023
---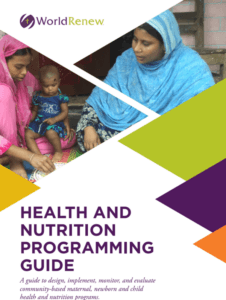 CCIH member World Renew developed a user-friendly guide on community-based programming for maternal, newborn, and child health (MNCH) and nutrition for staff who are not health experts with the support of a CCIH 2022 Small Grant.
"A practitioner's manual for staff has been a dream of many of us at World Renew for a while. Some staff have more background and experience than others and many staff felt at a loss to know where to get information," explained Nancy Tenbroek, World Renew Senior Development Consultant, who managed the guide development project. "We thought it was important to develop a guide for a non-technical audience not currently reached by the more technical materials available from other organizations."
The Health and Nutrition Programming Guide brings together decades of learning in MNCH and nutrition from across the locations where World Renew works. The material is compiled together as a "how-to" guide for regional and country teams through all stages of the program cycle – from selecting interventions appropriate to the local context and indicators to track progress to implementing and monitoring activities. To develop the guide, World Renew gathered health experts, practitioners, field staff and partners from Bangladesh, India, Kenya, Malawi, Nigeria and Uganda with decades of collective experience and expertise in a series of virtual meetings.
"This manual is what I have been waiting for," said Sonjoy Hagidok, Project Manager, Food Security Project, Participatory Action for Rural Innovation, a local organization that partners with World Renew in Bangladesh. "It is easy to read and has all of the key health information. I know this will help my staff and I improve our health programming. I already went through some of the sections and appreciate this for our learning and understanding. Thanks to CCIH and World Renew for this valuable manual."
From Program Design to Good Practices and Lessons Learned
In addition to providing comprehensive direction and guidance on MNCH and nutrition programming, the manual is also a repository of good practices and lessons learned from implementing MNCH programs in high-need contexts. For example, the guide features evidence-based and low-cost promotion, prevention and treatment interventions for the first 1,000 days of life. Interventions include care during pregnancy and childbirth, essential newborn care, maternal, infant and young child nutrition practices, safe water, toilet use, handwashing, immunizations, bed net usage, recognizing and care seeking for childhood illness, and birth spacing.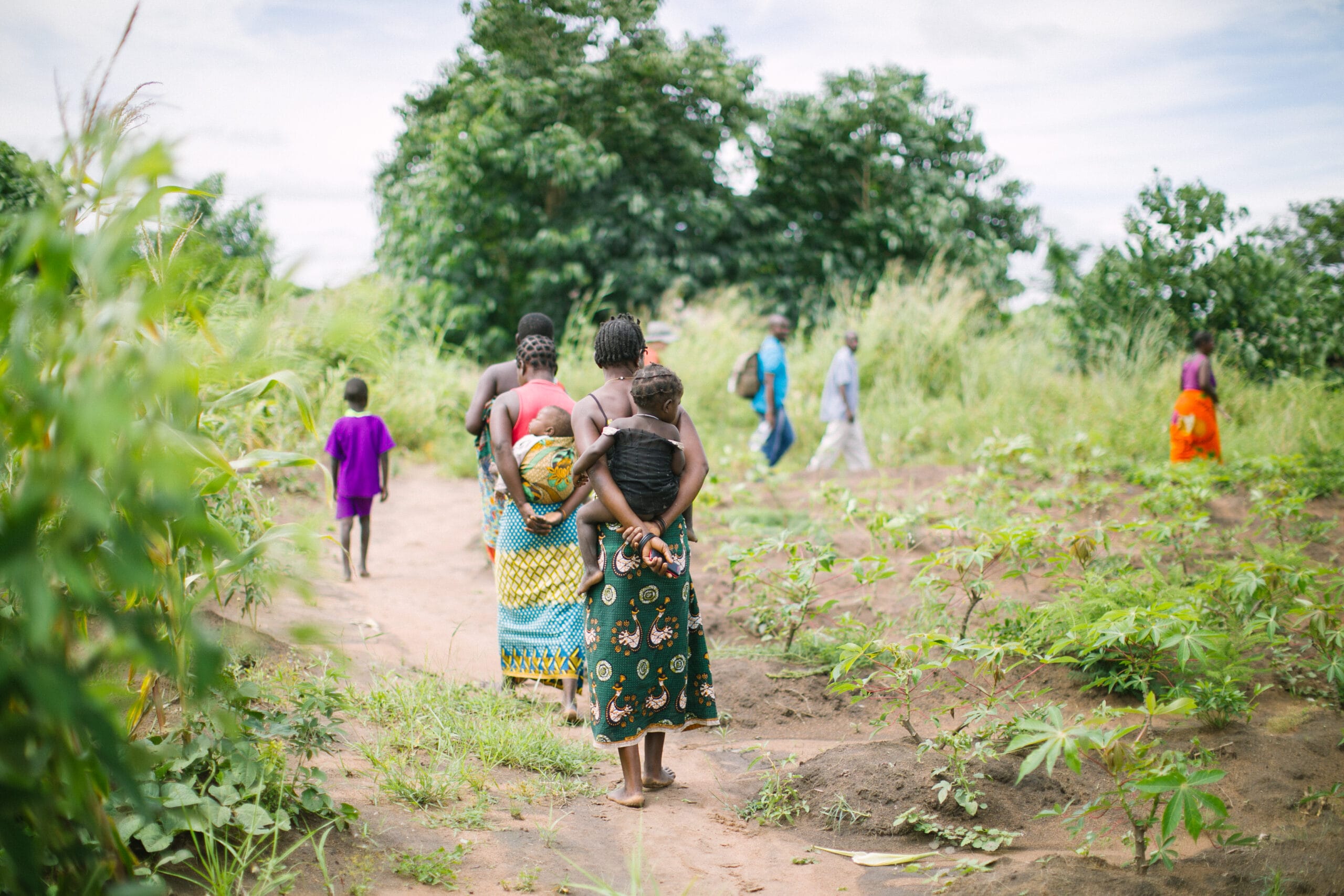 The manual also covers designing for behavior change, evidence-based interventions, implementation aspects such as training and supportive supervision of community health volunteers, and monitoring community health programs using standard indicator statements and measurement methods.
The team who developed the guide built on World Renew's mission to strengthen organizational capacity to deliver effective health programming and strengthen local health systems. "Our approach to MNCH is to use low-cost interventions that do not require a high-level technical expertise so that they can be implemented in a wide variety of environments," said Tenbroek. World Renew's health programs operate in eight countries, mostly in areas of high need, but with low levels of technical expertise by development workers.
World Renew also included recommendations for standardized reporting for MNCH programs that complement a broader effort toward more streamlined reporting systems already underway within World Renew. This endeavor also supports the organization's CCIH 30×30 Health Systems Initiative commitment. To aid reporting, sample indicators are given so that staff can choose from a menu rather than recreate indicators, supporting the monitoring, evaluation and learning (MEAL) of the organization and of projects.
Tenbroek expressed, "We're excited to have developed an easy-to-use resource tool for staff who are at various levels in their understanding and experience in health programming." The guide will be translated into French and Spanish and shared at World Renew regional team meetings in October and November 2023.
Top Photo: mothers are preparing nutritional foods for their children in a community-based program in Bangladesh. Credit: World Renew 
Photo of mothers and children in Mozambique. Credit: Liz Bacon Photography, courtesy World Renew 
---