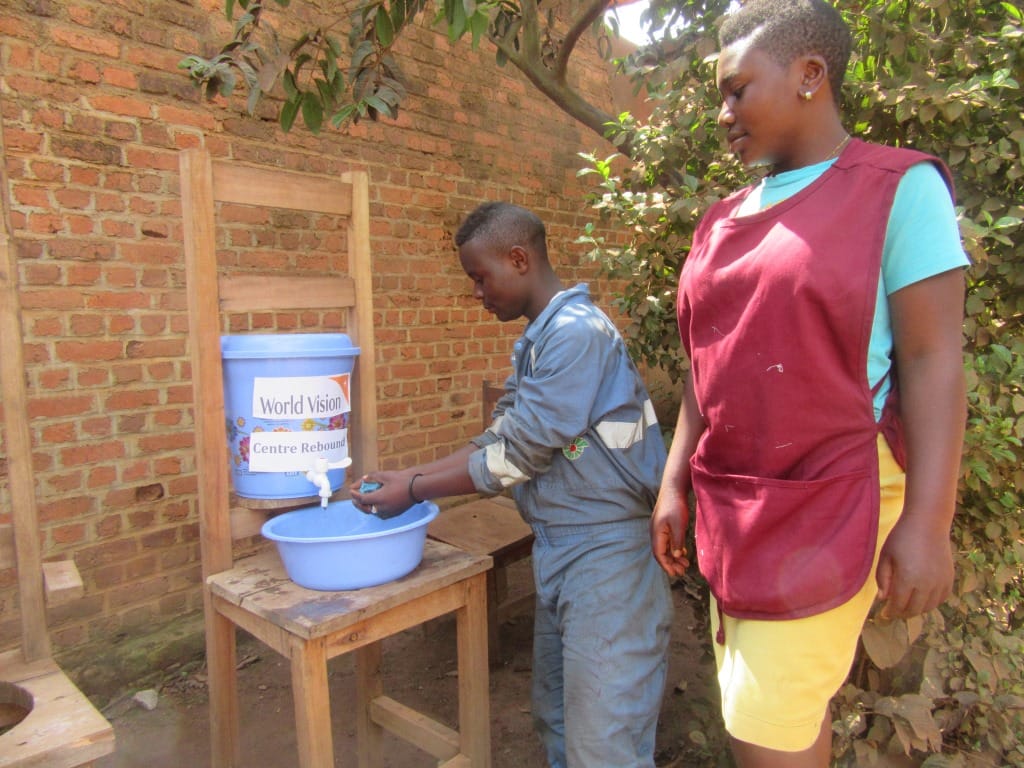 FBOs Respond as Ebola Returns to DRC
November 21, 2018
---
On August 1, 2018 the Ministry of Health in the Democratic Republic of the Congo (DRC) declared an outbreak of the Ebola virus and CCIH members are responding. World Vision's response involves local faith leaders and capitalizes on their influence and the trust they have in the community to reach people with life-saving messages. "Due to the success we had with Channels of Hope Ebola in the outbreak in Sierra Leone in 2014, we have applied the program to this specific context to address issues of community resistance around messaging on Ebola with good results," said Helen Barclay-Hollands, Director, Eastern Zone, World Vision DRC. "For example, one person who became ill declared he would not listen to anyone except his priest when asked to go and get tested for Ebola. Fortunately, his priest had been trained in Channels of Hope and shared the messaging with him. He agreed to go to the Ebola Treatment Center where he was tested and found to be negative for Ebola."
Ms. Barclay-Hollands recommends involving faith leaders of all denominations in the area from the beginning in education efforts. "We conducted a Training of Trainers approach and now it is the faith leaders themselves who are conducting the training with support from World Vision," she explains. 'This has been effective as they are able to ensure the messages are transmitted in the right languages and style for their peers and congregations."
Other CCIH members responding include IMA World Health, WaterStep and World Relief. IMA World Health received funding from the Office of U.S. Foreign Disaster Assistance (OFDA) to support its response efforts. In partnership with local communities, IMA World Health ensures health workers have the equipment and resources they need and reach at-risk health zones. "IMA's support of local organizations and communities strengthens government-led responses and helps ensure that the improvements continue beyond the crisis," said Dr. Larry Sthreshley, a Presbyterian Church (USA) missionary and IMA's DRC Country Director, based in Kinshasa.
WaterStep sent 15 Bleach Makers to the DRC in October to provide medical grade bleach to kill the Ebola virus. The portable Bleach Maker is a handheld device that can generate powerful disinfectant on demand. Using water, salt, and a 12-volt car battery, the Bleach Maker uses a process called electrolysis to create sodium hypochlorite, more commonly known as chlorine bleach. The Bleach Maker was developed in response to the West Africa Ebola outbreak in 2014.
World Relief is responding through its country program in the DRC with an extensive awareness and primary case management training program in the Church Empowerment Zones in North Kivu and Ituri provinces and so far have sensitized and trained over 73,000 people.
As of November 18, 2018, there were 326 confirmed cases and 169 confirmed deaths.
If you or your organization is responding to the Ebola outbreak in DRC and have observations, comments or requests to connect with others working there, send a message to the CCIH Ebola Google Group. Contact Kathy Erb at kathy.erb (at) ccih.org with questions.
Above photo: Handwashing Station in the DRC, courtesy of World Vision.
---