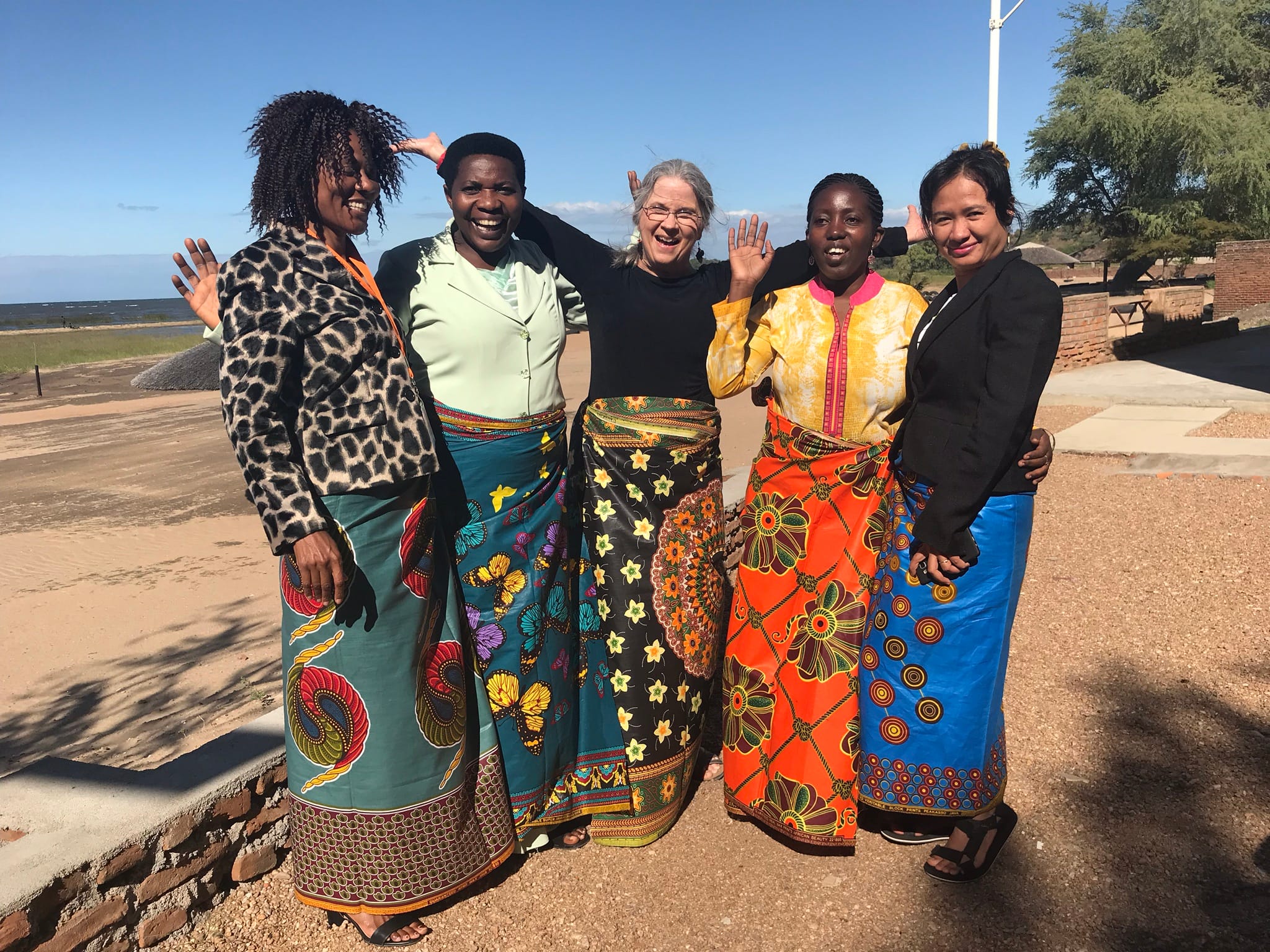 Close Up: Debbie Dortzbach of World Relief
January 11, 2020
---
Debbie Dortzbach of World Relief is a hero to many in global health. She was kidnapped by the Eritrean Liberation Front as a young missionary nurse in Ethiopia, but instead of retreating from her calling after this experience, she has worked for nearly 45 years in global health and is still going strong. Today she is the Director of Health and Social Development at World Relief, where she doesn't need to integrate her faith into her work, because her faith is part of everything she does.  
Above photo by George Mkandawire: Debbie (center) with women leaders at a Families for Life Summit in 2018 on Lake Malawi. The participants are leaders from Burundi, Rwanda, Malawi, and Cambodia.
Please tell us about what you are working on at World Relief now?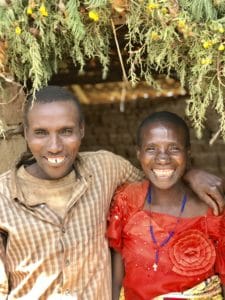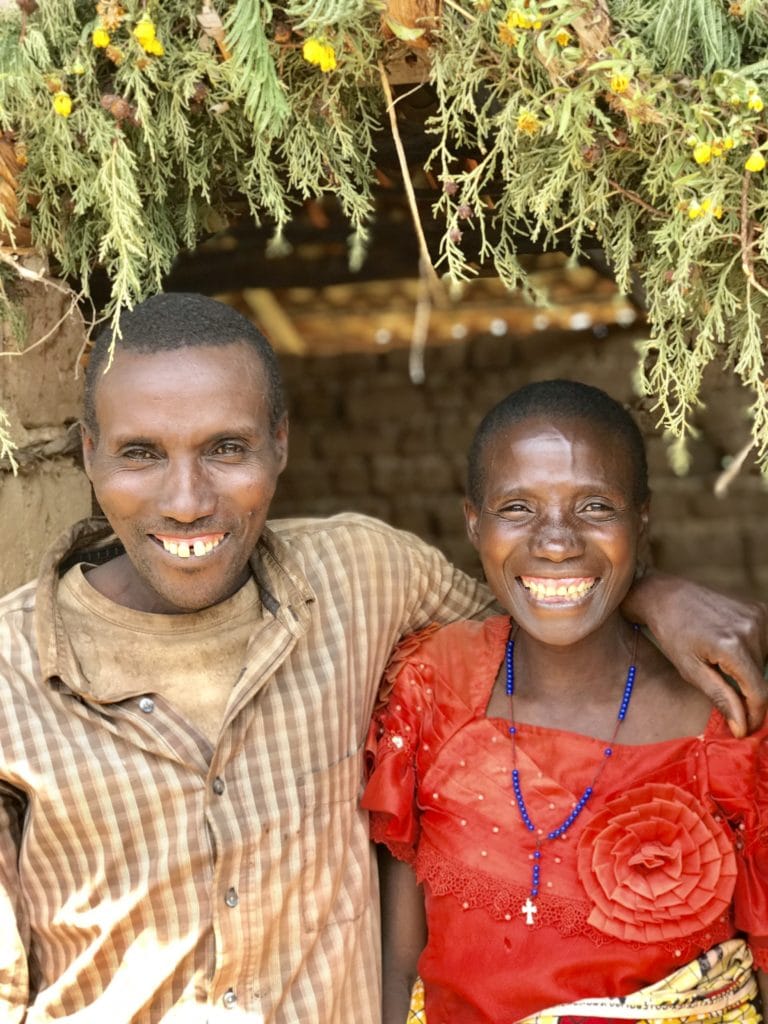 A growing area of focus for us is couple strengthening to address deeper issues affecting family health. Born out of our HIV/AIDS work is our program known as Families for Life, which I direct. The program is dedicated to improved family health through healthier couple relationships built on biblical principles. This starts with seeing both women and men as equal image-bearers of God, both equally honorable and worthy. It fosters open communication and friendship, joint decision making, healthy and mutually-enjoyable sex. It enhances trust building and of course, zero tolerance of all forms of physical and emotional violence.
This becomes the foundation for additional interventions including family planning, parenting, nutrition, early childhood development, and conflict resolution. Each program is tailored to each country of intervention through design workshops with end-users and all lessons are field tested before being put into practice. The lessons are story based, drawing from the traditions of the area, with commonly used proverbs, metaphors, and events. Country-specific programs have been developed and are operational in six countries with expansion plans for 2020.
What are the most satisfying and the most challenging parts of your job?
The most satisfying is witnessing "discovery"—people working through concerns and real issues and beginning to problem solve about what to do concerning them. Nothing could satisfy me more. This process is also the most challenging because it takes time, involves deeply held beliefs that are sometimes very painful to acknowledge or even confront in careful, nonjudgmental ways especially for me as an outsider in cultures where I work. My own limitations, my own prejudices, my own sins are constant struggles to which I cling to the cross for redemptive change. In many ways, I love my work so much because I, too, am always discovering—more about myself and more grace from the Lord.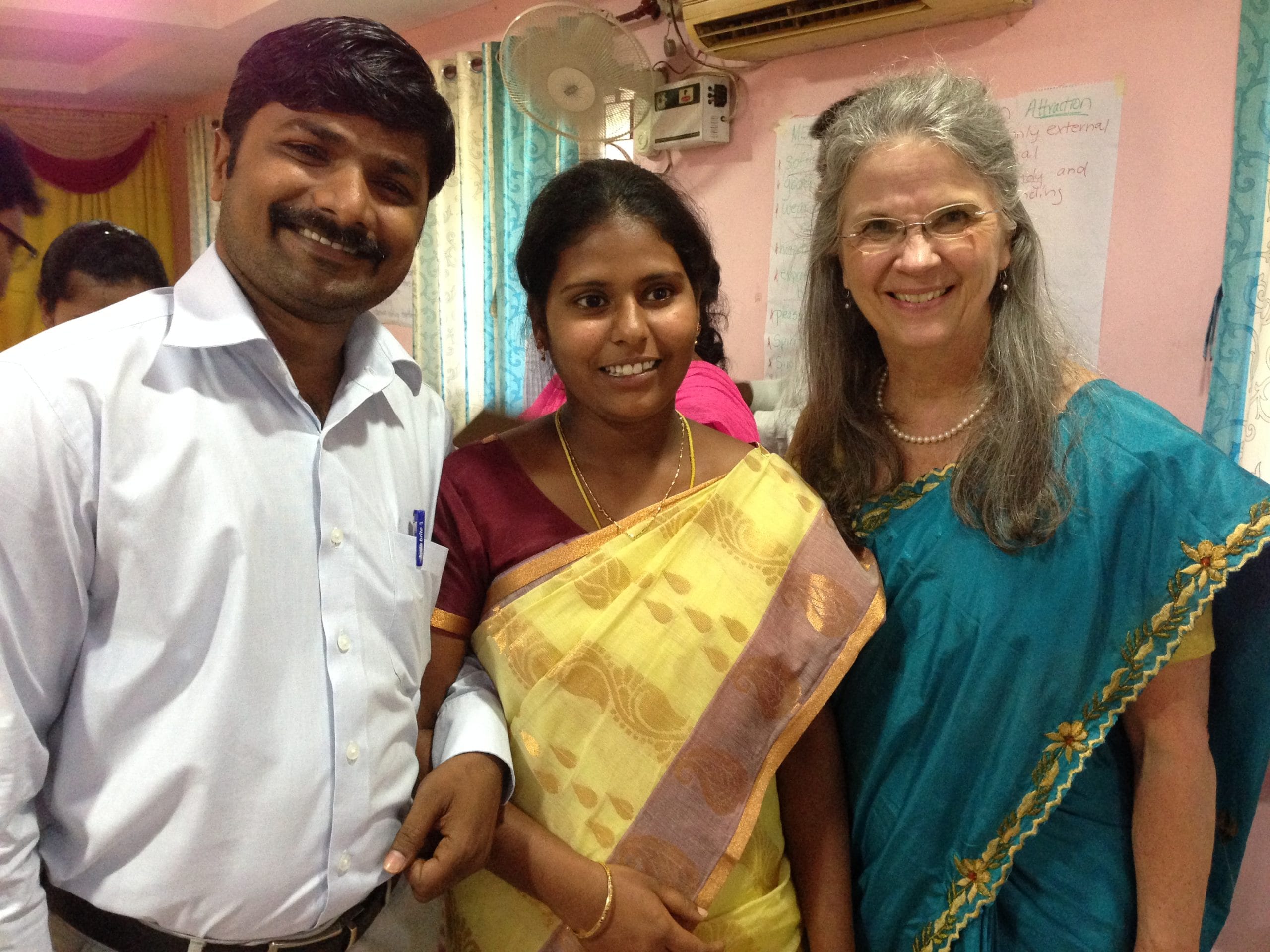 Debbie Dortzbach of World Relief with a couple in India who participated in the Families for Life Training.
How do you integrate your Christian faith into your work and how you make program decisions?
My walk with Christ defines who I am. Therefore, in a visceral way, my faith is never absent from my work and never needs integration. But the expression of my faith may look different at different times and opportunities. First, I would have to say, I depend heavily on the Lord to guide how he works in my life. I want his life to be expressed in mine and in the work I do. I honestly do want to be his mouthpiece or share his knowledge or healing touch.
Since all knowledge ultimately comes from him, I want to know best practice in public health, health education, and nursing. Because the Holy Spirit is active in hearts, I want to be present in many different professional forums, not just to present a faith perspective but to realize that God has people in many places where he is sensitizing the "not-yet-ready" to acknowledge and love him. These may be some of the less visible, but vitally important ways my faith is seamless with my work. Additionally, I actively seek to bring a biblical world life view into conversations, proposal and program design, educational tools, and relationships.
Your experience being kidnapped in Ethiopia and held for nearly a month in the 1970's while serving as a missionary nurse was covered in national news and in books, and you have explained you kept your faith during your captivity. How did such a significant event affect how you approach your life in general and what impact did it have on your work and Christian service?
Those were 26 days of intensity—intensity of emotion, doubt, despair, loneliness, and fear. They were also days of accompaniment. Though torn from my husband, my teammates, my work, my family, I always had a presence with me, and it was expressed in many, many ways—through fetal movements of my five-month-old baby, through the silly movements of a darting lizard on the rock next to me, through a withered hand of a nomadic woman who came to comfort me, through the gentle gesture of a young rebel guard bringing hot tea to me, through the crackling voice of a man preaching over shortwave radio.
God was teaching me that he would never leave me alone in my despair. He taught me that I needed connection, and he would provide it. When I was at the most vulnerable place and time in my life, God would be enough for me, and he would provide for me.
I think this is the most powerful lesson I have drawn from in my career since those early years as a 24-year old intern. Connection brings life. Connection brings hope. Connections brings perspective. Connection is grounded in God Himself because he became a human being like me and connected himself to me and his world. I then can connect to others and seek to change our world.
This does have continual application for us at Christian Connections for International Health. (Debbie and her husband Karl wrote the book Kidnapped about her extraordinary experience two years after her release.)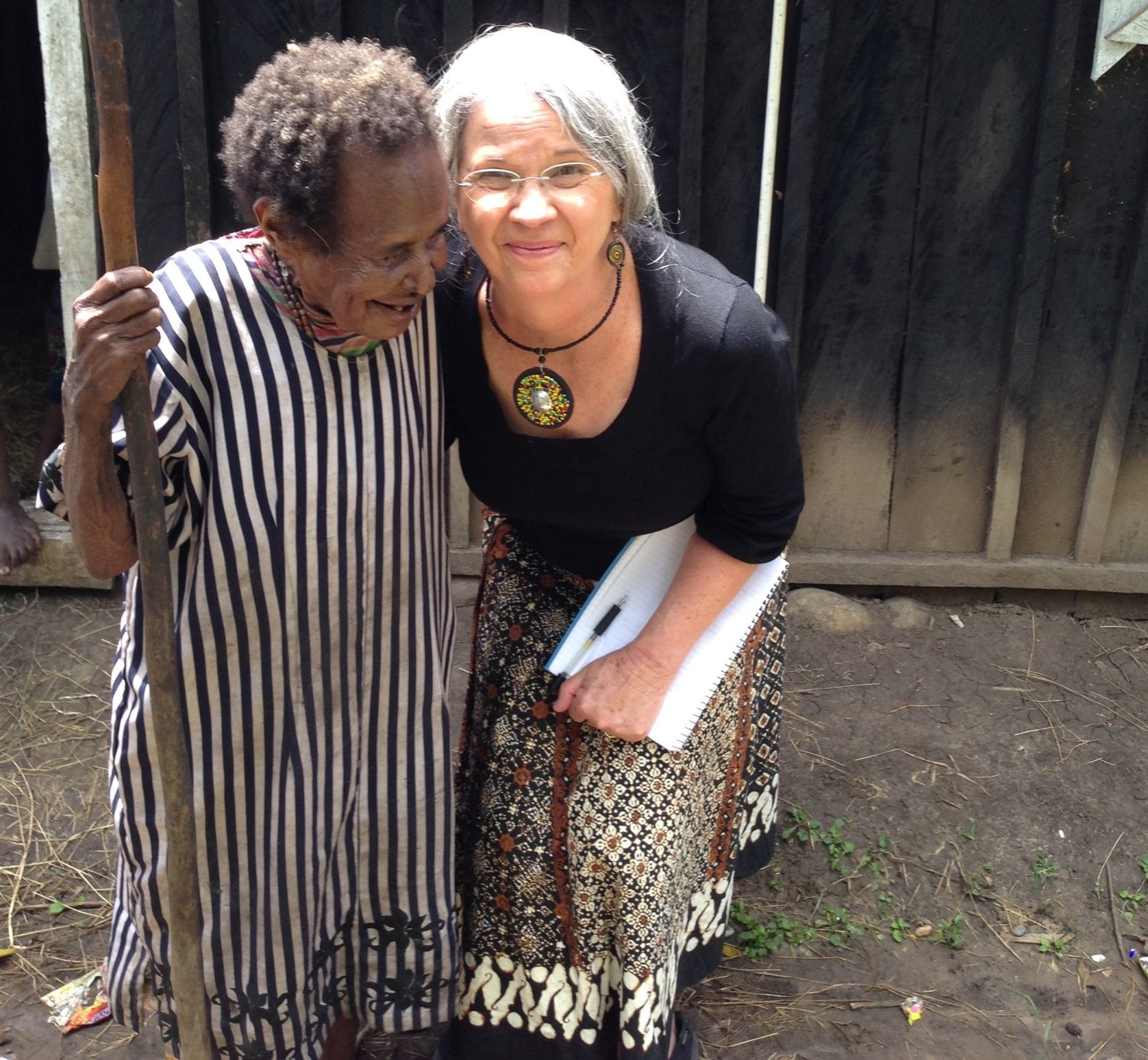 Do you have a favorite verse or Bible story that helps you during challenging times?
I have many, but this year I started reading the book of Revelations to capture a fresh glimpse of who the glorified Christ is among the nations with a desire to anticipate wonderful opportunities to know him more in 2020. I'm lingering so far on Rev 1:17,18. "When I saw him, I fell at his feet as though dead, but he laid his right hand on me saying, "Fear not, I am the first and the last, and the living one. I died, and behold I am alive forevermore and I have the keys of Death and Hades." This verse speaks to me of that connection again—of touch, of presence, of understanding and addressing my fear, of Christ knowing all things in the future and past, and of being in control of my future.
How do you think Christian organizations can contribute most to improving health systems on a national or even global level?
By being faithful and diligent to what we were called to do. The Body of Christ has different gifts and through organizations like CCIH we find expression and complementarity and enrichment being connected and learning and growing together. Each organization needs to be what it is good at, not what it thinks will attract funding or attention or is the interest of the decade. Having said that, because our faith demands expression in every walk of life, there is room for all gifts and contributions. Some will be more up front than others, but we need to be careful not to place greater value on the more visible. There are several key steps to contributing as Christians in improving national/global health:
Get sweaty—this is where we shine, where our strongest contributions come from—we know the grassroots and can speak for them. We can only do this if we have walked with people over time.
Get knowledge—understand best practice and seek to implement, adapt, promote, and draw attention to concerns, even over time.
Discover the gaps—there are many—grassroots research that needs to be done, corruption that needs accountability, unmet needs, misguided priorities—look freshly at traditional ways of doing things
Get on to national committees representing the faith community or specialty areas—like nursing councils for continuing education, nutrition committees, etc.
Understand local policy and policy implementation gaps
Invite (and pay for) government ministries to co-participate in grants
Share materials and program designs with government and national bodies—publish so evidence can be shared.
Are you currently working on a book? What is the subject? What inspired you to write it?
Yes, I am always writing in my head. So, for several years I have been thinking about several books. I plan to concentrate more on them in this next year. One is highlighting the lives of little known women in various parts of the world where I have worked who have profound influence in their sphere of life. I also have several children's books I would like to write, and thoughts about another book detailing women's cross-cultural ministry across four generations in my family, beginning with my mother who had 10 children and raised us at different periods in three different countries.
---