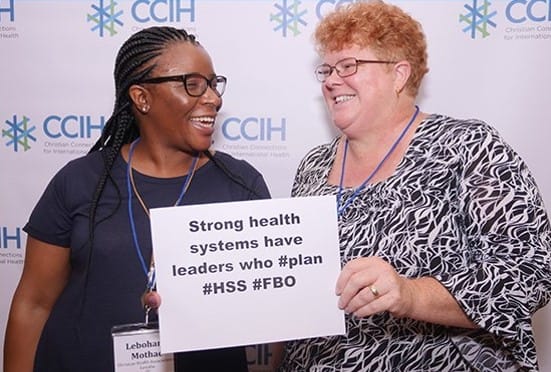 Close Up: Wendy Jolley-Kabi of Global Health Action
September 18, 2019
---
Global Health Action President & CEO Wendy Jolley-Kabi shares how the generosity of her childhood church and her own Peace Corps experience helped shape her work today; and what she thinks faith-based organizations must focus on to be prepared for the future of global health.
Above Photo: Wendy (right) with Lebo Mothae, Executive Director of the Christian Health Association of Lesotho. Photo: Javier Pierrend
Please explain Global Health Action's work and mission.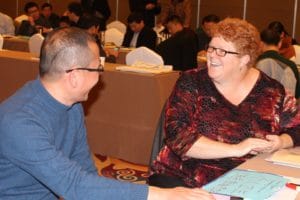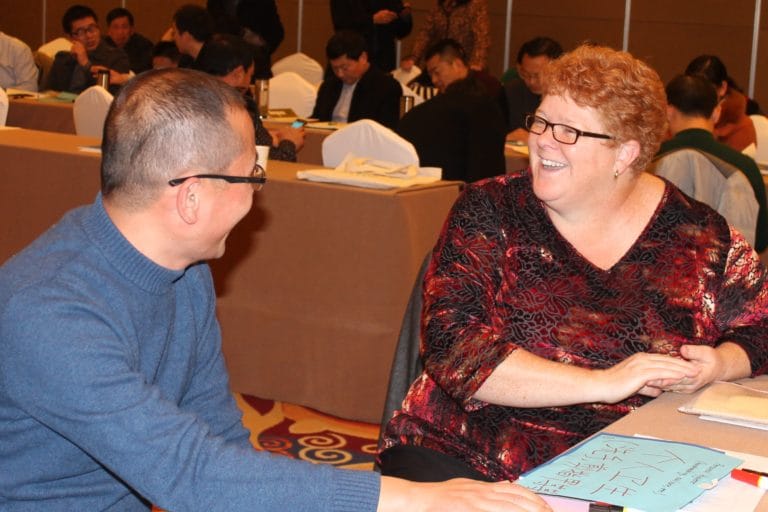 Global Health Action's mission is to engage in communities around the world to improve the health and well-being of women, children and adolescents. We do this by working alongside governments, civil society, and faith partners upon request to provide trainings, develop and scale pilot projects, and conduct research that provides a platform for local voices to inform national and global policies and practices.
We believe that where we live, work, play and pray affects the health and well-being of individuals, families and communities. Therefore, our collective work in global health requires a health equity focus with a participatory and multi-sectoral approach. Since 1972, Global Health Action's (GHA) work has directly involved people in 97 countries and impacted well over a million individuals.
Did you envision you would be in this role years ago? How did your career path lead you to where you are?
My life was radically impacted while I was a Peace Corps volunteer in the peaceful kingdom of Lesotho back in 1998. Political unrest quickly turned to violence, resulting in the destruction of much of the country's infrastructure and leaving children separated from their families. My Peace Corps service ended but I remained in the country working with Lesotho Save the Children to provide a place of safety for children separated from their parents and then later for children who had been abused, neglected, or abandoned. And before long we also become the de facto hospice provider for young children infected with AIDS, given this was before ARV HIV treatments.
My colleagues and I realized we needed to join hands with other organizations to share common concerns and best practices. Our next step was collectively advocating for national policies and programs affecting vulnerable children. Our small organization's impact was tremendous: not only did we provide life-saving care and love to hundreds of children each year, we also informed national policies that still positively impact children in Lesotho today.
My career continued back in the States where I led an association of NGOs working to bring an end to child abduction and exploitation. This work focused on developing training opportunities for members and on designing advocacy initiatives to amplify their informed voices. And then, in 2015, I read the job posting for GHA's CEO and felt like it was a personal invitation. I am blessed to work with the incredible (and small!) GHA team to develop effective programs strengthening the work of local partners around the world in breaking through barriers to health and well-being for women, children and adolescents.
And I see now the shared threads that run throughout my career and the communities in which GHA works today. All around the globe, our communities are ill-equipped to provide the support needed when our children experience trauma. And too many women and children lack access to critical health information and services. We must do better. We can do better.
How does your faith inspire your work?
As a child, I witnessed my mother and other women within my church community live out their faith by responding to the needs of our neighbors. Whether it was collecting donations to help a family whose home had burned down or organizing a yard sale to raise money for a church member's cancer treatment, they simply did whatever was needed to help each other get through life's challenges. As a result, I grew up learning that being community to each other brings joy and that our faith and our community are what sustain us in our dark times. I've had the privilege of seeing this played out in communities around the globe.
GHA is fairly focused on health systems strengthening. What is one of the most important lessons you have learned about health systems and how to strengthen them? Is there anything about the faith-based health sector that stands out to you when you think of health systems (strengths, issues, opportunities)?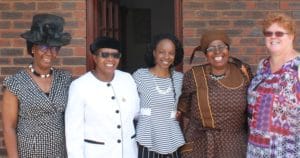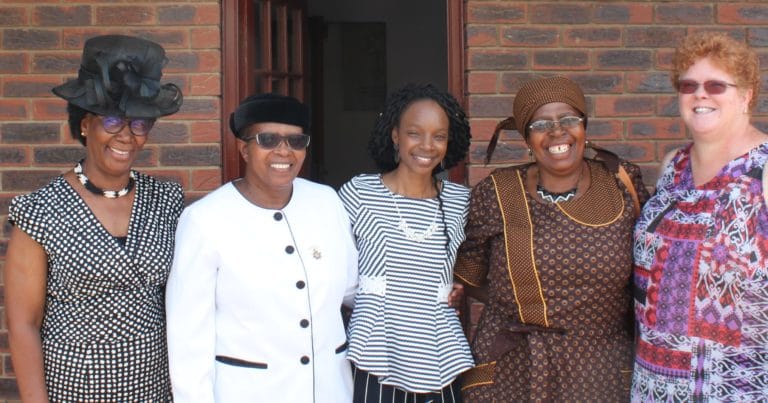 GHA was founded in 1972 by two women who served as administrators at the Emory University School of Nursing. As a result, GHA has incorporated health leadership and management into our training and practical programs. Too often, given the complex needs within any given health system, leadership and governance is given little attention. We often focus on simply checking items off a list in regards to developing necessary governance policies and structures – rather than investing the resources necessary to ensure equitable development of policy frameworks with comprehensive stakeholder engagement. As a result, the very people our services intend to reach are often not involved in the design of the programs, which then fail to meet critical unheard needs.
This occurs at the organizational level as well. We see this play out in the faith-based health sector when Christian hospitals and health clinics assign pastors to serve as administrators without providing the necessary training. We see this when faith-based organizations invest limited energy in growing their own governance capacity and/or fail to develop a succession plan. We've all witnessed – and perhaps been part of – the growth and success of an organization that then subsequently falters when a charismatic leader burns out or moves on.
Strengthening effective leadership and good governance is a critical opportunity for faith-based health systems, who have a higher call to act in communities where the most vulnerable people and families live. Together, we can strengthen the leadership capacity for all and ensure that impacted communities are effectively at the governance table. Together, we can bring together leaders across sectors to work together with the skills, knowledge and capacities to support their communities and nations in creating a level of impact that becomes sustainable. GHA would be honored to discuss how we could work alongside other CCIH members in this arena.
Do you have a story or thought about how partnerships you have developed through CCIH has helped you and GHA?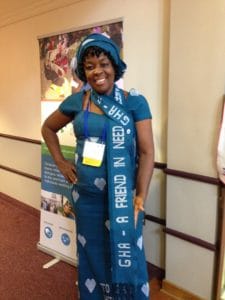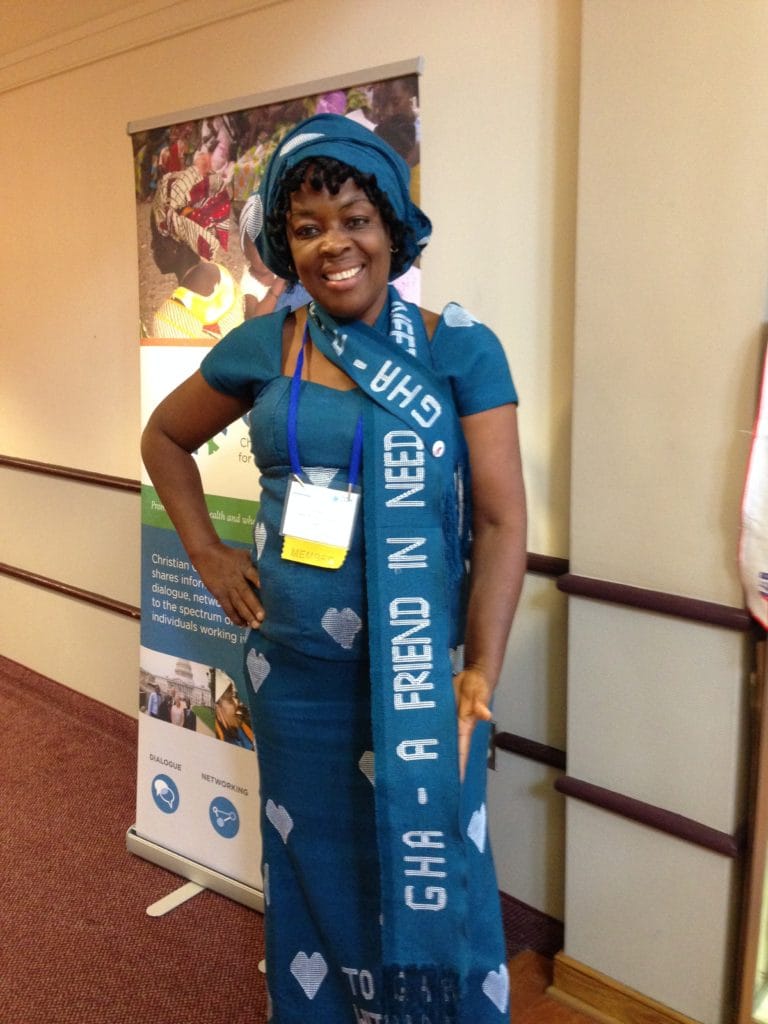 As a founding member of CCIH, GHA has both (A) introduced some of our program participants and program partners to CCIH membership and (B) connected with other CCIH members to develop collaborative programming.
At my first CCIH conference back in 2015, I met Amaka Uja, the founder and director of Isaiah 58 Care Foundation. Almost 20 years ago, Amaka was one of 224 program directors and managers from 26 different African countries that GHA trained in the design, implementation and management of HIV/AIDS prevention and care programs. Amaka attended that training because, as a nurse, she had watched too many neighbors die from AIDS and she was heartbroken to see children who had been orphaned by AIDS shunned by their neighbors. Using money from her own pocket, she fed, clothed, and paid school fees for about 20 children – but many more needed help. And while she had tried to fundraise, she had not been successful.
At the GHA training, Amaka learned with and from other participants how to strengthen the design of her program, how to develop indicators of success, and – very importantly – how to develop a budget and write grant applications. As a result of what she learned, she went home and successfully secured grant funding. She also reached out to women who were HIV+ and offered to teach them job skills so that they could support themselves and help take care of many more neighborhood children without parents. Today, Isaiah 58 Care Foundation reaches 1,892 children and 321 women. One woman. Equipped with the knowledge and tools to transform her community!
And GHA has trained over 9,500 global health leaders. Imagine the impact of 9,500 Amakas! This is the multiplying effect of Global Health Action. And the value of working collaboratively. Together, we learn from each other. Together, we will reach our shared mission of improving the health and well-being of all.
What do you see on the horizon for Christians working in global health? What opportunities can we take advantage of?
The messages we're all receiving indicate that significantly less donor money will be available long-term for the on-going support of health systems. Faith-based health providers must provide thought leadership not only to inform global decision makers but also to collaborate with each other to chart a way forward for their coalitions. At the end of the day, it is the church that will continue to minister to the health needs of its community.
On the flip side, as bilateral and multilateral donors are shifting their funding priorities, there seems to be a window of opportunity for more partners in the Global South to demonstrate their capacity to lead on grants. Having strong governance and leadership can help position faith-based organizations to be successful in their applications and then in the implementation of these projects. Success on those projects will position those organizations to be heard by the larger global health sector as the agenda continues to be developed.
DATA POINTS |

Global Health Action has trained

9,500

Global Leaders, reaching

69 million

people in

97 countries

since it was founded 47 years ago.
---