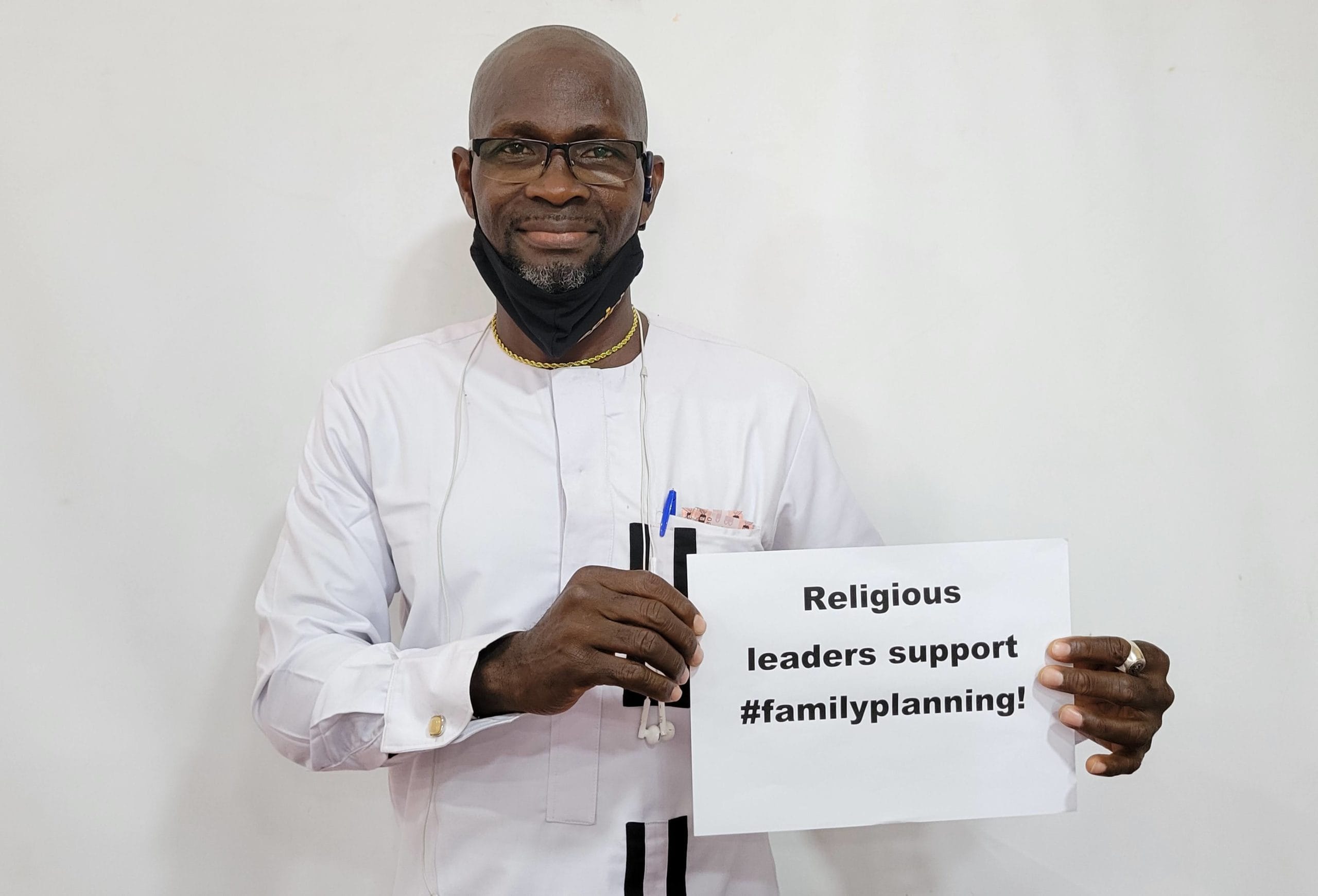 Maternal and Child Health, Trip Report
Connecting with Partners in Sierra Leone to Enhance Maternal Child Health and WASH
October 8, 2021
---
By Carolyn O'Brien, CCIH Program Coordinator and Faith Engagement Team, MOMENTUM Country and Global Leadership
With warm Freetown sand in my toes, I said a silent prayer of thanks for field visits as I watched the sun set on the West African coast. Due to COVID-19, this is the first international work trip that CCIH has taken since March 2020.
I think most of us can relate to the Zoom fatigue and feelings of disconnectedness after months of sitting in front of a computer. The blessing of meeting with partners in person, engaging health workers in training, and visiting health facilities was not taken for granted. Mona Bormet, Program Director at CCIH, and I spent ten days in Sierra Leone in September 2021 working with the Christian Health Association of Sierra Leone (CHASL) on USAID's MOMENTUM and Country Global Leadership. The trip was successful, productive, and meaningful.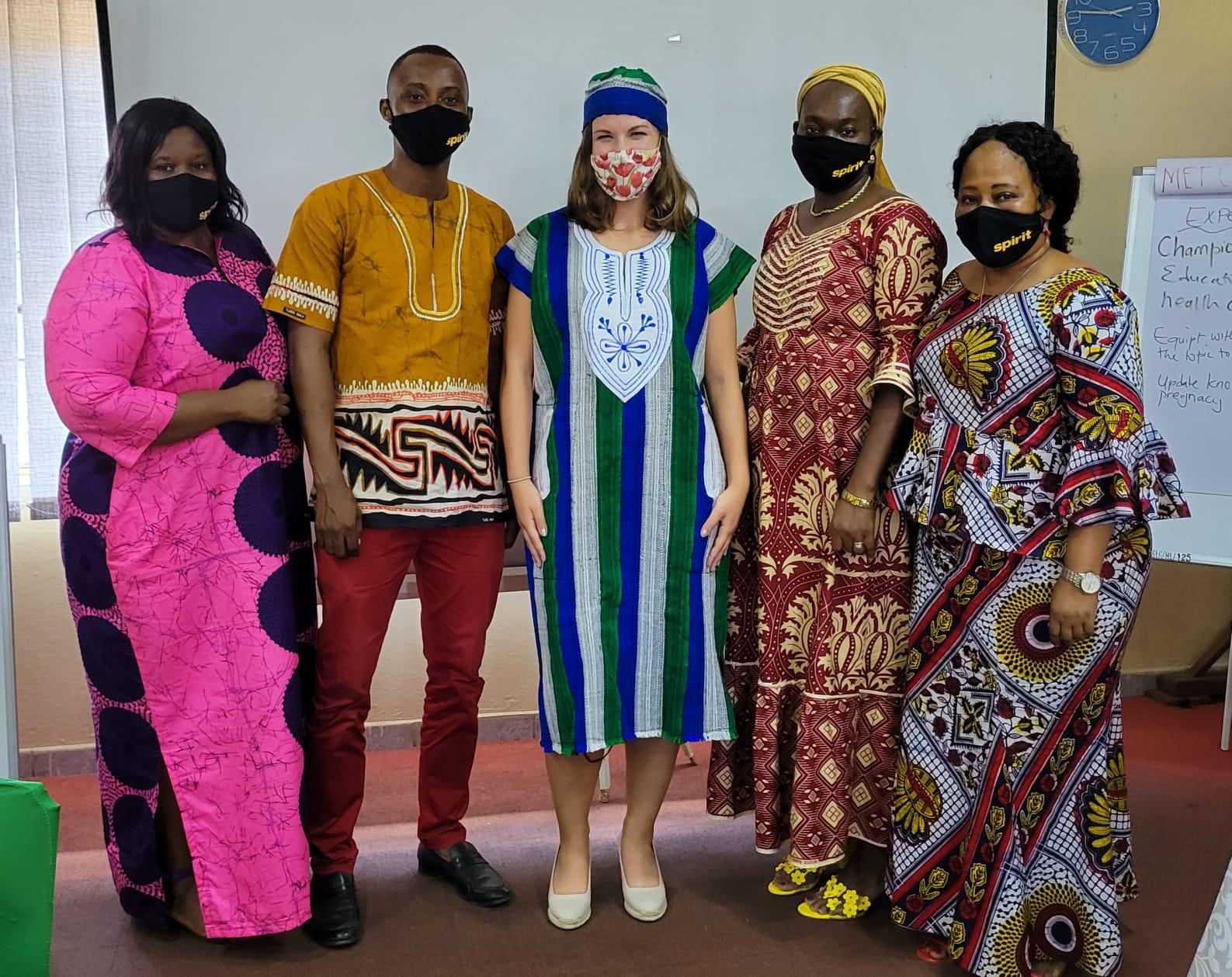 We were excited to meet our partners at CHASL for the first time in person since we started working together on this effort in August 2020. The goals of MOMENTUM Country and Global Leadership in Sierra Leone are to 1) Support the Government of Sierra Leone and local partners to maintain communities access to and use of essential Maternal, Newborn, and Child Health (MNCH) services and Family Planning (FP); and 2) Ensure the provision of safe water, sanitation and hygiene (WASH) conditions, and adherence to evidence-based hygiene behaviors.
Ten faith-based health facilities in CHASL's network are part of this initiative. We were able to meet with staff and religious leaders affiliated with nine of ten of these facilities during our visits. We also built relationships with other MOMENTUM Country and Global Leadership, USAID, and Ministry of Health and Sanitation (MOHS) staff during our time in Freetown. It was a wonderful opportunity to gain perspective on the inner workings of the partners in Sierra Leone.
Much of our visit was focused on training health workers and religious leaders on natural family planning (NFP). We worked with MOMENTUM, CHASL, and the MOHS to facilitate a two-day training with health workers at CHASL facilities covering a spectrum of FP methods with an emphasis on NFP. Each day started with prayer and worship. I especially enjoyed singing with my CHASL colleagues to begin the day.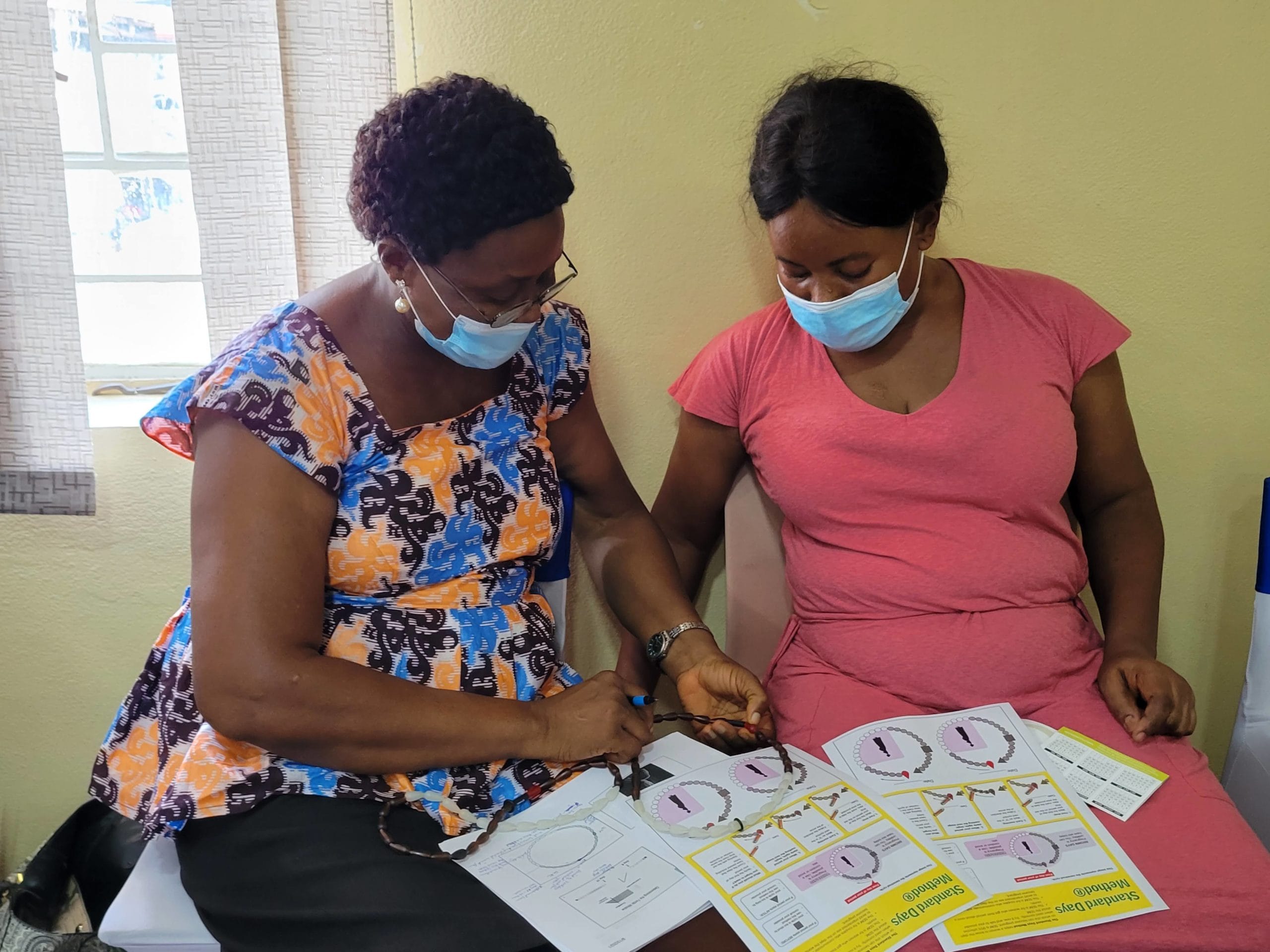 This was the first time many participants, including the MOHS, attended training specifically on NFP and attendees were very appreciative of the opportunity to learn about this, especially staff of Catholic health facilities. Participants had fun participating in role plays teaching each other how to use the Standard Days Method (SDM) (CycleBeads®), counselling on the two-day method (TDM), and practice using lactational amenorrhea method (LAM) job aids.
During a learning activity focusing on the "Most Significant Change" that has occurred for the health facilities since they were involved with MOMENTUM Country and Global Leadership, many of the facilities mentioned improvements in WASH and Infection Prevention Control (IPC). One health worker wrote "Through the help of CHASL and MOMENTUM the facility is provided with training, supply of IPC materials and construction of a hand washing station which we now use effectively in the facility. All of these have improved our quality of care to our patients, the community, and to ourselves as health workers."
In a post training pulse poll, 100% of religious leaders stated that "advocating for Healthy Timing and Spacing of Pregnancy (HTSP) will very much be a priority for them in the future."
We also helped facilitate a one-day discussion with religious leaders on the benefits of healthy timing and spacing of pregnancies (HTSP) and discussing this with their congregation and faith community. The training included rich discussion that dispelled some misconceptions about FP. In a post training pulse poll, 100% of religious leaders stated that "advocating for Healthy Timing and Spacing of Pregnancy (HTSP) will very much be a priority for them in the future." In the photo at the top, a local pastor holds a sign in support of family planning.
We also spent three days of our trip visiting health facilities in Freetown and surrounding areas. After interacting with the health workers in the trainings, it was gratifying to meet them at their facilities and see the pride on their faces as they gave us tours, pointing out the improvements they have made through MOMENTUM Country and Global Leadership. The facility visits were important to understanding the functions of each health facility and what areas to focus on for continued capacity building.
We also visited a hospital in the CHASL network that is working on scaling up their production of alcohol-based hand rub (ABHR) to supply faith-based health facilities in Sierra Leone. This project became essential as COVID pushed ABRH prices up to be ten times what is normal. For more on the ABHR project, see this blog about the hand sanitizer from Jan 2021.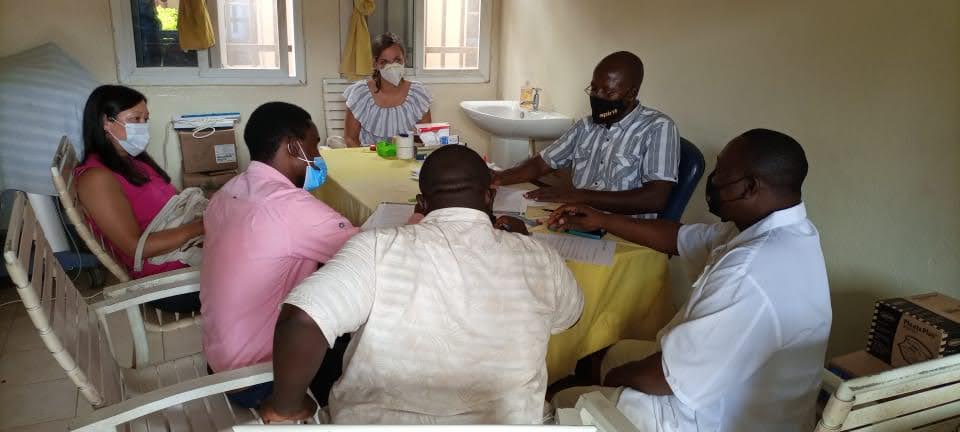 Overall, the trip was an incredible experience to fortify partnerships with CHASL and the MOMENTUM Country and Global Leadership consortium. We praise God for the good work CHASL is doing in Jesus' name throughout Sierra Leone. Personally, this trip reminded me why I launched my career in global health. Each experience was treasured, from engaging with a nun in a discussion on Family Planning to eating barracuda with CHASL colleagues on the beach. I am excited to see the continued fruit of this work in Sierra Leone.
---