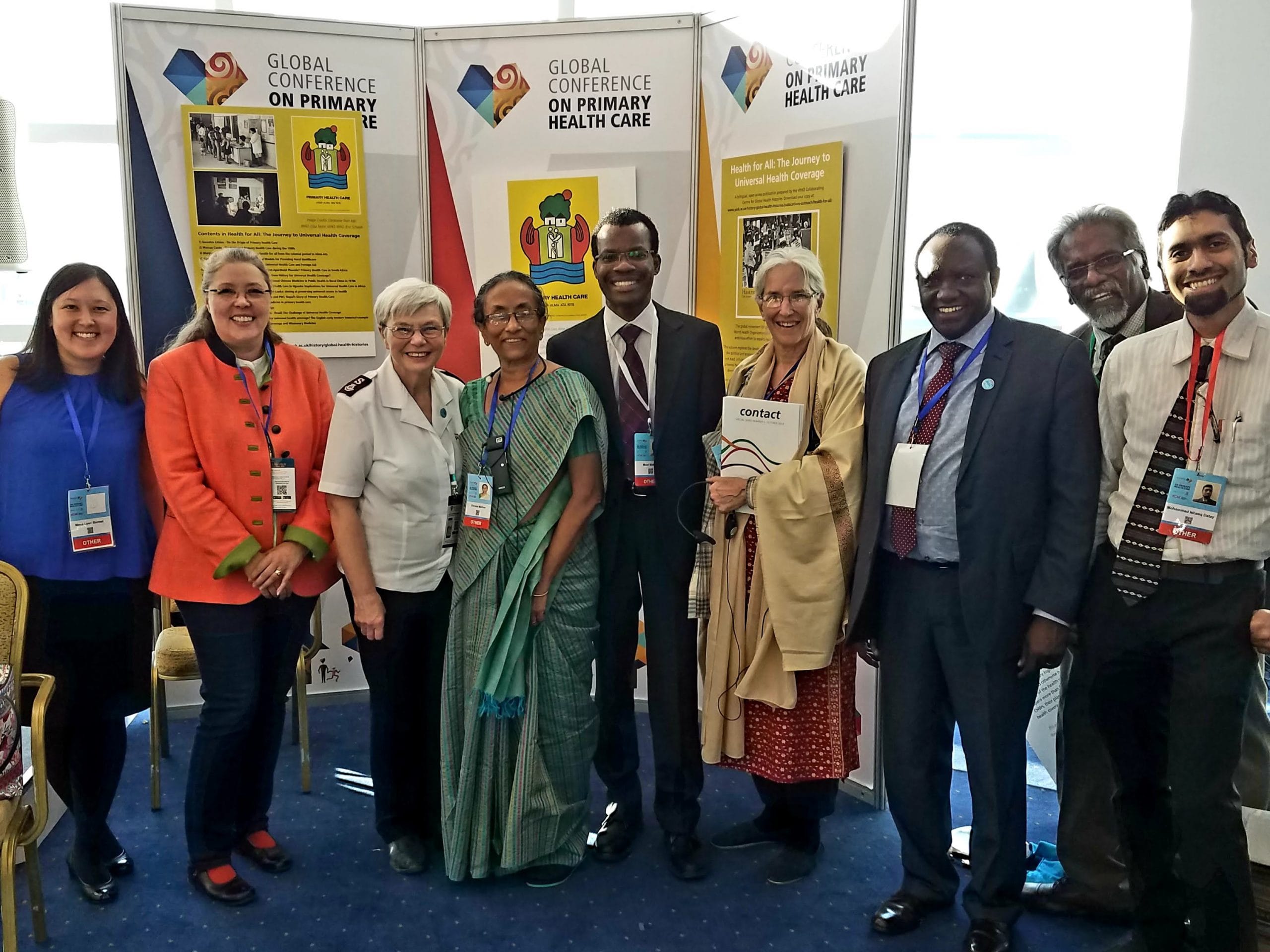 Connie Gates: A Pioneer in Community-based Health
October 20, 2020
---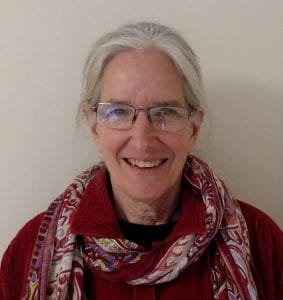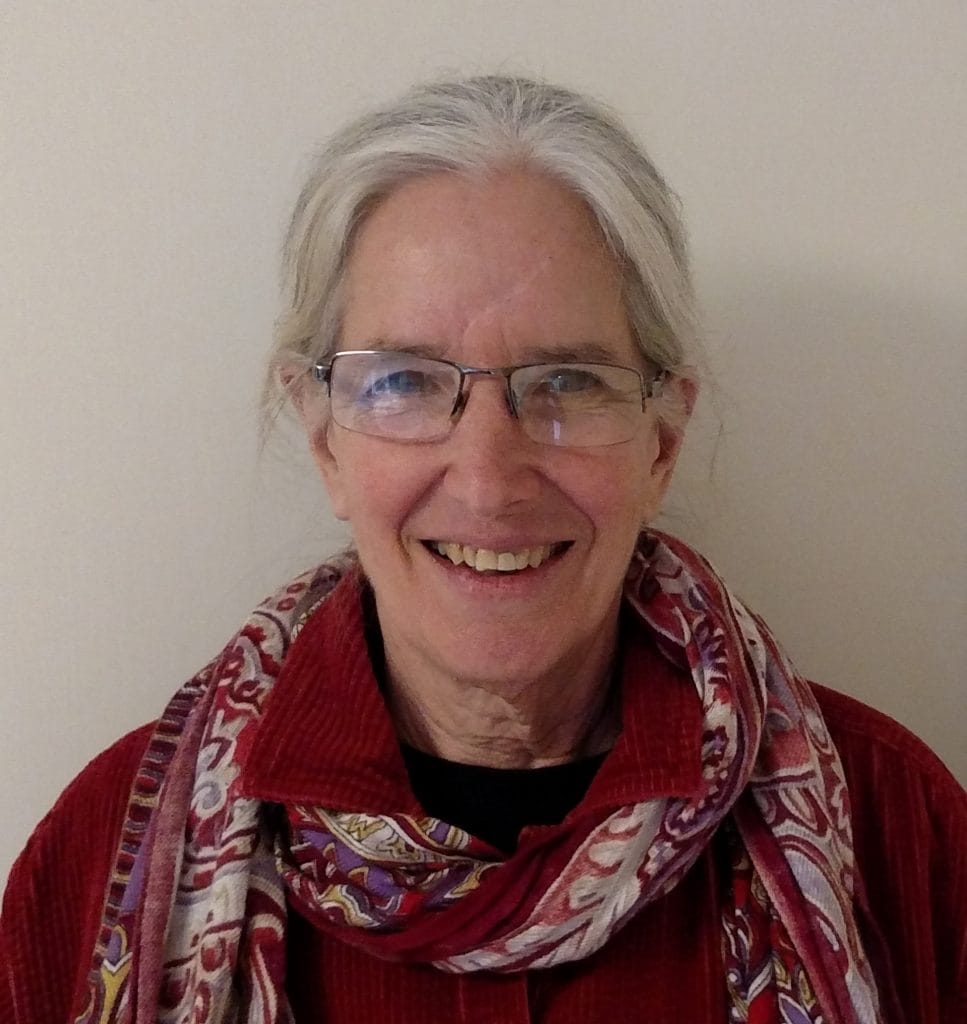 We lost a champion and pioneer in Christian and community-based health with the passing of Connie Gates, MPH on October 18, 2020 from cancer. Connie was one of the earliest advocates for community-based health and is a founding member of CCIH. She remained a faithful CCIH volunteer for 30 years.
In a special vote held earlier this month, the CCIH Board of Directors decided to confer the Christian International Health Champion Award to Connie. Connie was nominated and selected to receive the award in a previous year, but was not eligible at that time because she was unable to attend the CCIH conference to receive the award and so conferring the award was delayed.
In the early 1970s Connie began a nearly 50-year partnership with the Comprehensive Rural Health Project  in Jamkhed, India, a trailblazer for community-based primary health care. The program was included in a seminal document leading to the 1978 International Conference on Primary Health Care and the resulting Alma Ata declaration.
"For many years Connie was one of the most active and visible faces of CCIH," said Ray Martin, MPH, former CCIH Executive Director. "When a formal Board of Directors was established in 1992, she was the first Treasurer, continuing in that capacity through 2001 except for two years when she was Board Vice-President. It was her forward-looking vision on the Board that led to the establishment of an Executive Director position in 2000."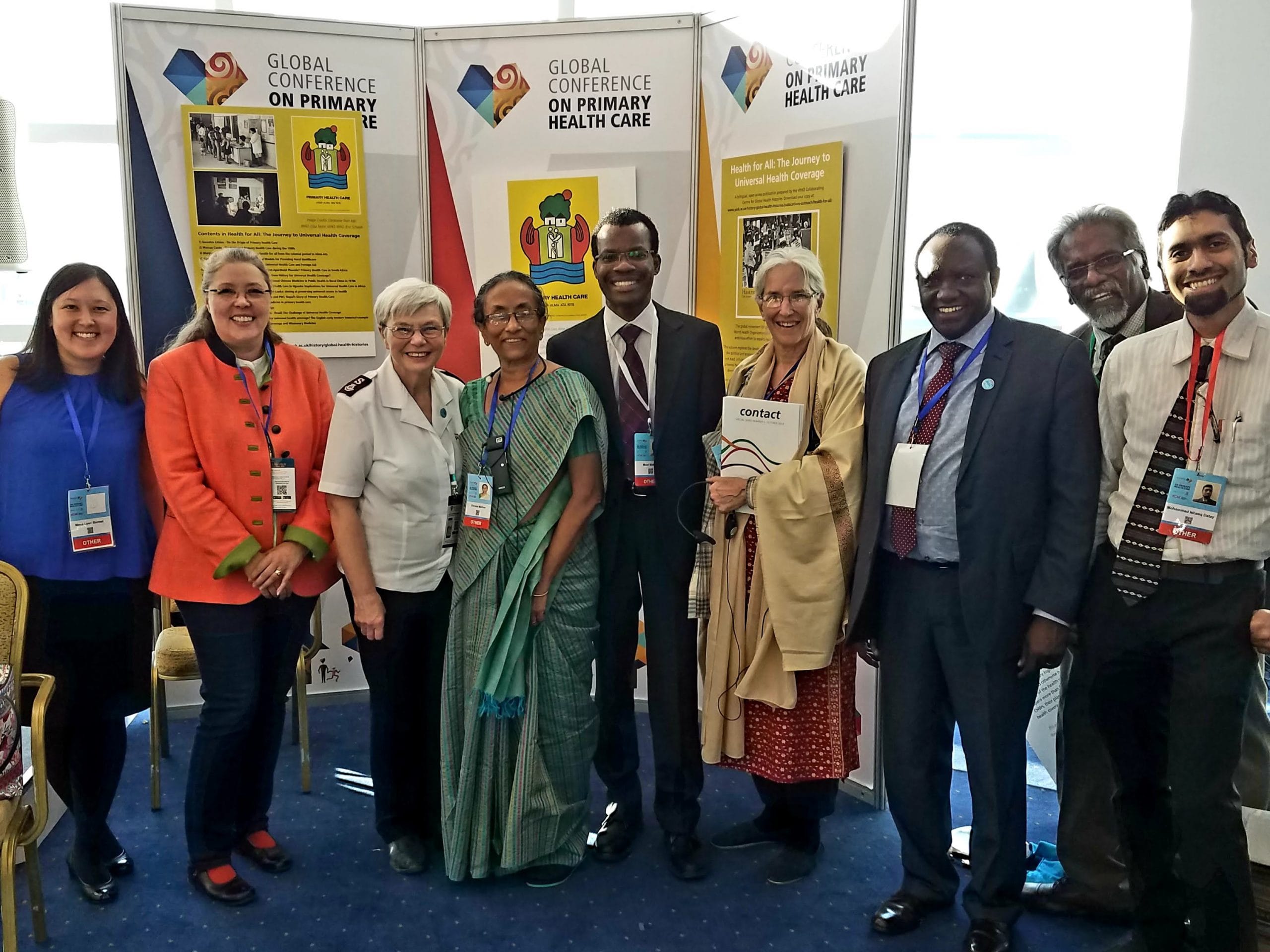 Even after stepping down from the Board, Connie remained one of the most active volunteers, prominently involved in producing and mailing CCIH's newsletter and other documents before it switched to electronic communications, planning, organizing and ensuring the smooth logistical functioning of the annual CCIH conferences, and staffing the CCIH booth at annual APHA conferences beginning in 1999, as well as the Global Health Council (formerly NCIH) conferences starting in 1992, and the Global Missions Healthcare Conferences starting in 2002.
The CCIH Christian International Health Champion Award honors an individual who has dedicated his/her life to global health from a Christian perspective and has made significant contributions to the field and to CCIH. We look back on Connie's tremendous contributions to global health from a Christian perspective and to CCIH.
We also look forward to a time when we can present the 2020 Christian International Health Champion Award to this year's recipient Debbie Dortzbach, recently retired from World Relief. The award is generally presented at the CCIH conference, which was held virtually in 2020 due to the pandemic.
Here's Connie and Frank Baer sharing the history of CCIH and its origin and development at the 2016 CCIH Conference:
In Memoriam: CCIH held a time of sharing and remembering Connie on October 30 via Zoom. In lieu of flowers, tax-deductible gifts in Connie's memory can be given to the Curryblossom Foundation, 244 Indian Trail Road, Chapel Hill, North Carolina 27514, U.S. At Connie's request, one-half of these gifts will go to the Jamkhed Comprehensive Rural Health Project and the other half will be used to support feeding the hungry and different local groups doing peace and justice work. Gifts should be designated in memory of Connie Gates.
---