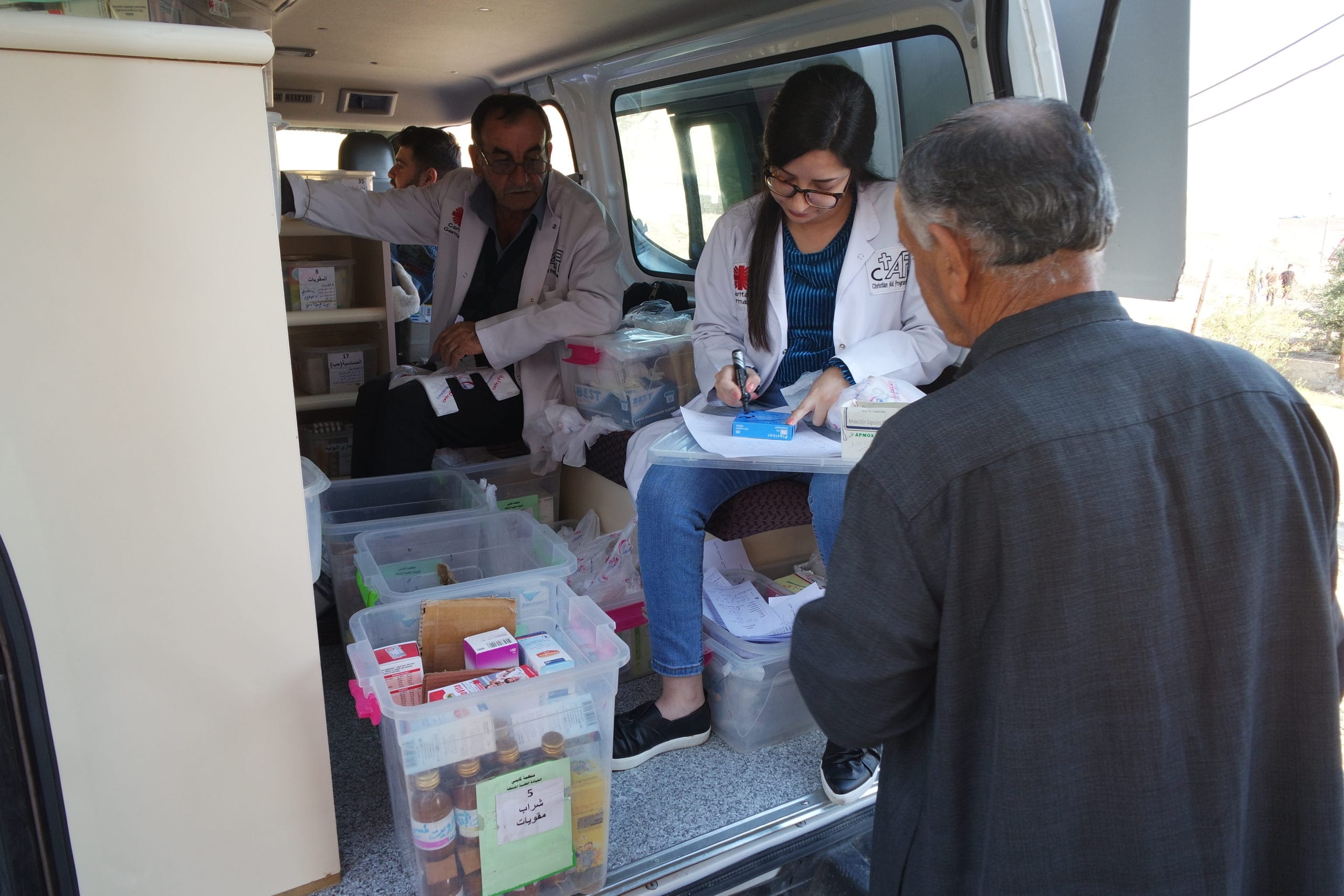 Connector Articles, Member Spotlight
Iraqi Christian Organization Provides Hope to the Internally Displaced
April 25, 2020
---
After the Gulf War in 1991, the Kurdistan people fled their homes for the Turkish and Iranian borders.  After the United Nations declared the Kurdistan region a safe haven, people returned home, but were in dire need of food, healthcare and hygiene.
"Needy families were struggling to survive as Iraq was under sanctions, and Kurdistan was under double sanctions by the central government," explains Father Archimandrite Emanuel Youkhana, Executive Director and founder of CAPNI (Christian Aid Program Nohadra, Iraq), a new CCIH member. "Families had been deported from their villages, and the villages were demolished completely, including houses, churches, schools, crops, and even water resources. When they had the chance to return and rebuild their lives, they lacked the resources to do that. This was the situation which led us to form CAPNI, a local Christian organization to speak up for the needs of those people and communicate those needs to sister churches and organizations in Western countries."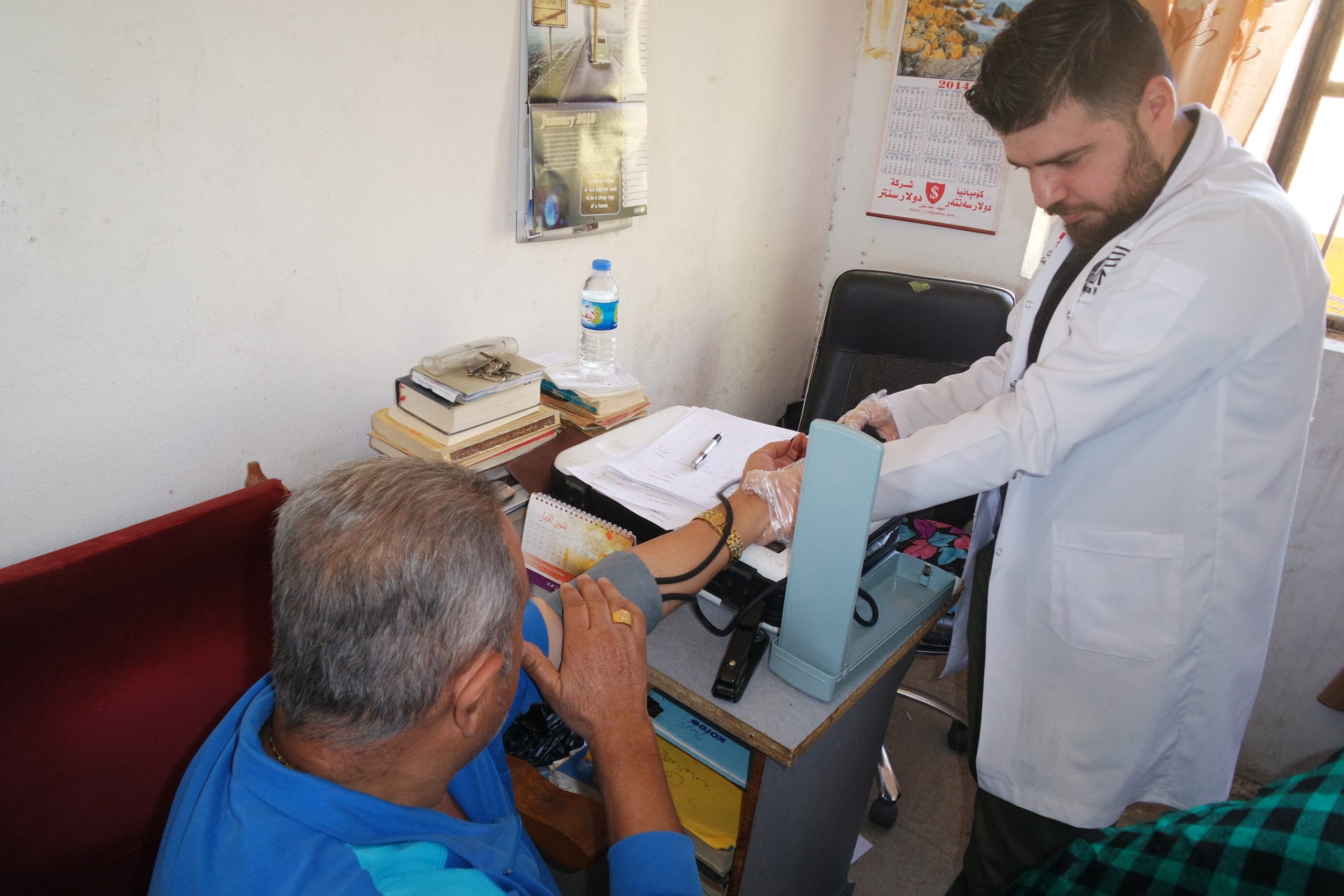 Keeping Hope Alive
The founders of CAPNI Christian Aid Program wanted to go beyond the material needs of the people and give them signs of hope. "Despite the difficulties they faced, they are children of hope. That is why we picked the motto: To Keep the Hope Alive," said Father Emanuel. "We bring them home through supporting their needs and providing care. That's how we serve as God's witness."
One of the main areas of CAPNI's work is helping internally displaced people. "In one week in August 2014, 700,000 people who had nothing but the clothes on their backs arrived in the province of Duhok. It was a huge challenge to support them. In the first weeks we provided food, basic hygiene, clothes, bedding and kitchen sets. After the humanitarian response was more established, we transitioned into more sustainable programs, providing child-friendly spaces, transporting children to school and providing food. In the first year of displacement, CAPNI operated 110 bus lines to transport 3150 children to and from school."
CAPNI rehabilitated 1432 houses, 34 schools, 3 hospitals and health centers, 7 churches and has also restored approximately 120 shops, creating dozens of jobs. "Thanks to God for His blessings enabling CAPNI to help the suffering church and people."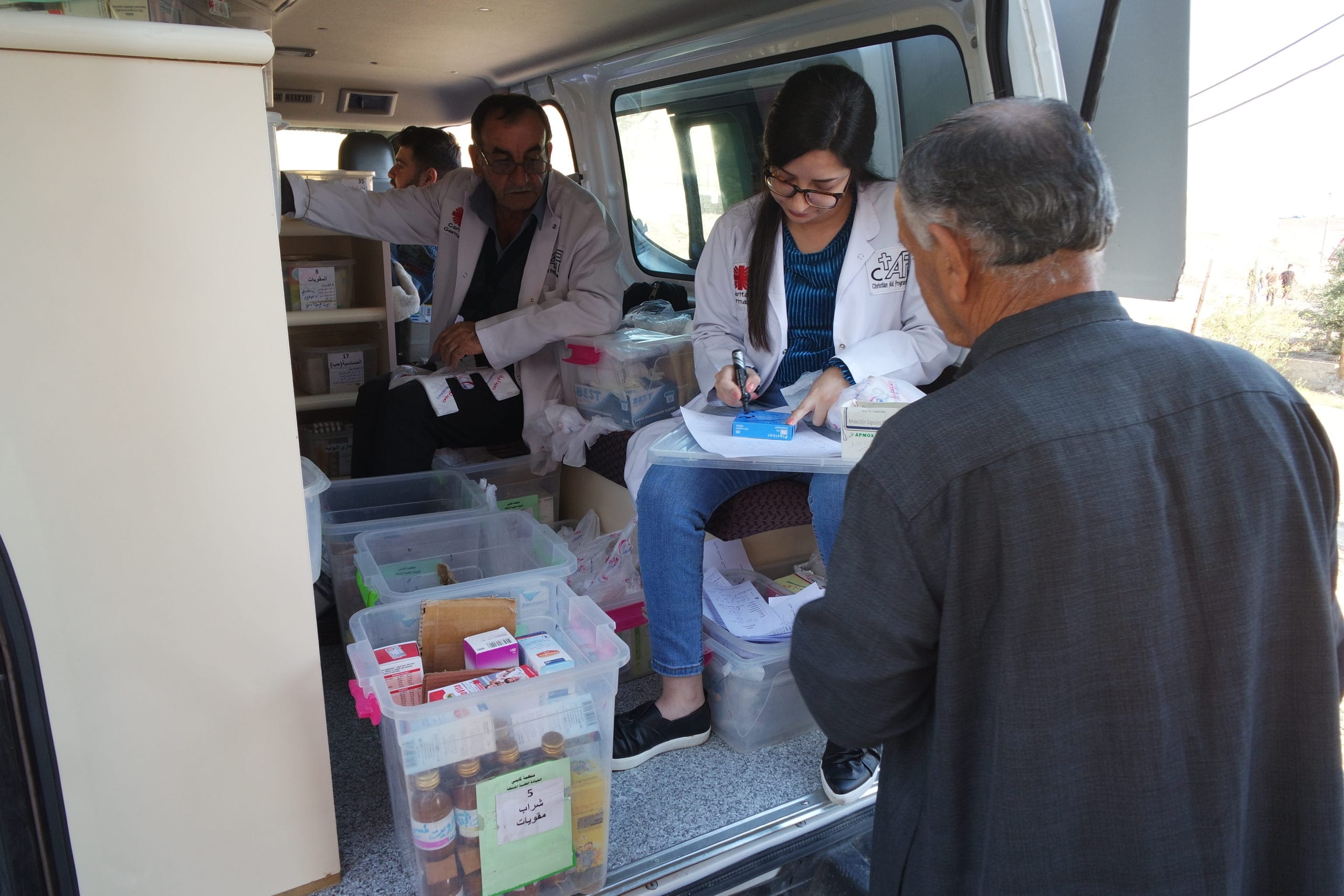 Bringing Health Care to the People
CAPNI Christian Aid Program began operating mobile health clinics in 1993 to provide care for villages in rural areas that lack medical services. "Currently we operate one mobile clinic which serves about 5000 people living in 28 villages in the Dohuk and Nineveh governorate," said Father Emanuel. "Most of these villages hosted internally displaced people during the ISIS invasion period, and there are still many displaced people in those villages." The mobile clinic medical team includes two doctors, a pharmacist and a nurse and the team visits each village once every month. The mobile clinic is funded by Caritas Germany, and patients do not pay for services.
CAPNI suspended the mobile health clinic temporarily due to the COVID-19 pandemic. They are waiting for instruction on reopening from the government, and expect to be operational again in May 2020.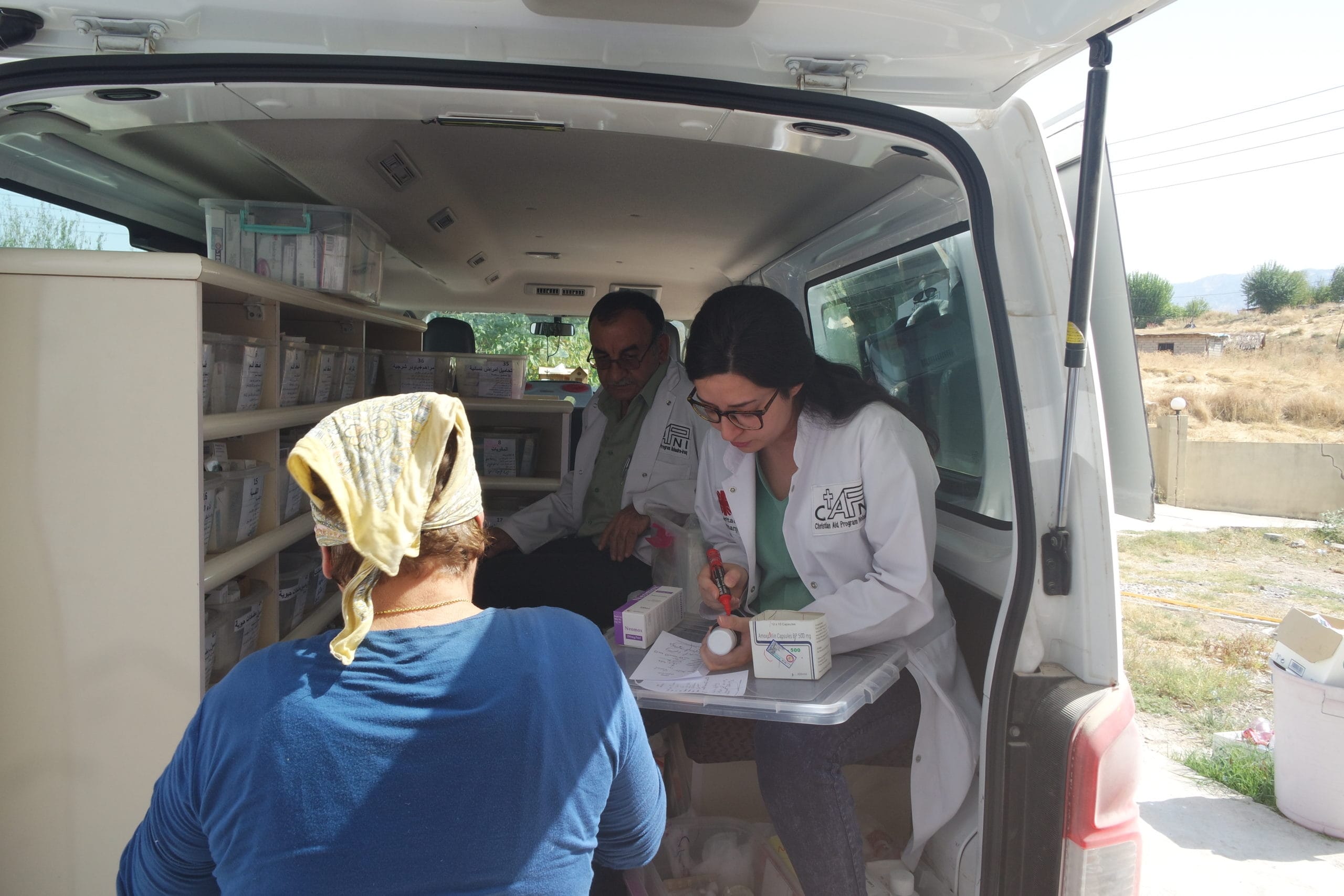 Capacity building for the Church, Community and Future
In addition to providing health care, CAPNI Christian Aid Program has projects in the following sectors:
Eastern Christianity and Syriac Promotion, which builds the capacity of the native church, such as training and printing educational materials.
Community development, with a focus on livelihood, vocational training and community services.
Education, which includes informal education programs, linguistic courses, and children centers.
Advocacy for public awareness on human, children and minority rights, campaigns to advocate for revising the education curriculum and legislation to reflect the diversity and enable co-existence, and social cohesion and peace building programs.
Learn more about CAPNI Christian Aid Program
---