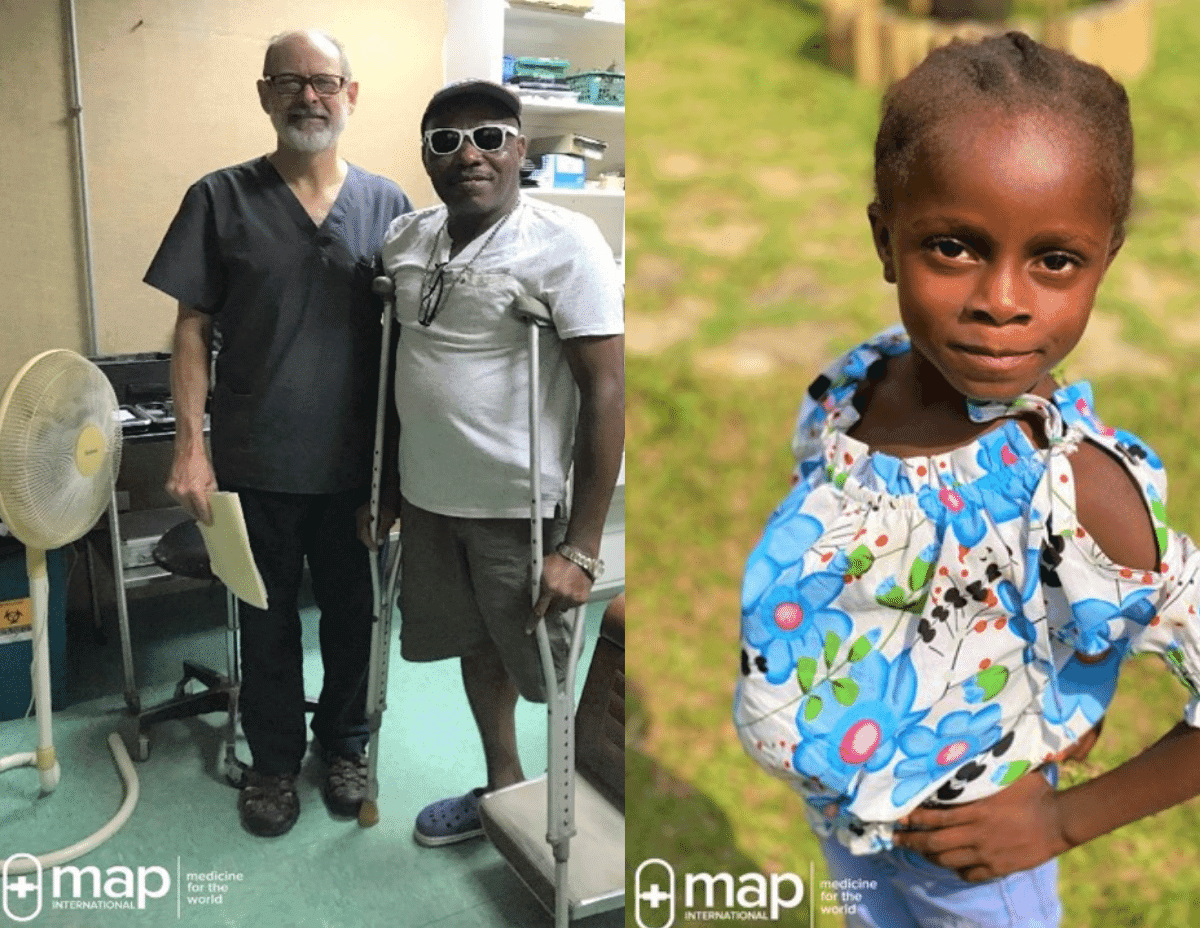 MAP International: Bringing Health and Hope to a World in Need of Both
May 11, 2021
---
MAP International has been delivering medicines and health supplies to people in need all over the world for 67 years. Still today, there are two billion people in the world who lack access to even the most basic health resources like fever reducers, antibiotics, or prenatal vitamins. MAP is working to change that grim number, one life at a time.
Our mission is to provide critical medicines and health supplies to those around the world who need them most, so that they might experience life to the fullest. We believe in caring for the poor and the needy as Jesus did, and we rely heavily on a collaborative network to reach as many people as possible.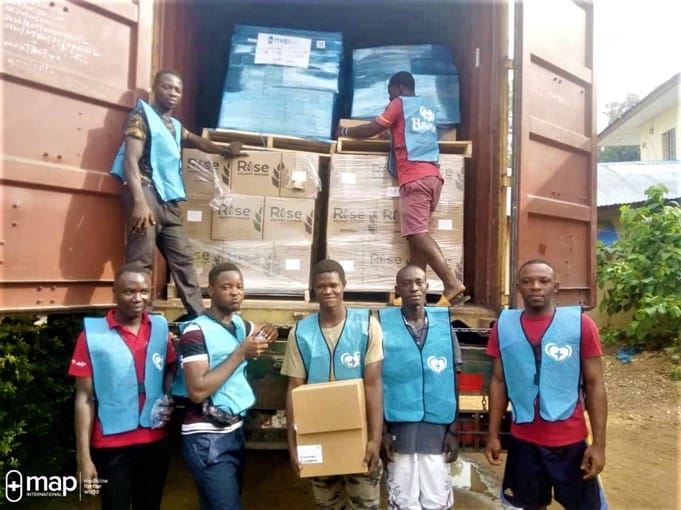 With the help of our generous donors, supporters, and partners on the ground across the globe, MAP distributed life-changing medicines and health supplies to over 20 million people in 86 different countries in fiscal year 2020. Our goal is to increase that number in 2021, because we know that where there is healing, there is hope, and our world is desperately in need of both.
A large part of MAP's ministry lies in disaster relief. In 2020, MAP responded to 12 different disasters, including the COVID-19 crisis, and we are preparing for yet another record number of disaster relief responses in 2021.
Disaster Preparedness
MAP has seen an increase in the number of disaster response efforts needed each year, and because of this growing trend, the organization has begun to focus more on disaster preparedness. Jason Elliott, MAP's Director of Disaster Relief, says that MAP has "placed a lot of effort on prepositioning – getting product in-house ready to deploy immediately, whether that's PPE (personal protective equipment) or IEHKs (Interagency Emergency Health Kits)."
These prepositioning efforts have proved to be wise, as MAP has responded to multiple crises already in 2021 – Hurricanes Eta and Iota, the Armenia/Azerbaijan conflict, and St. Vincent's La Soufrière volcano eruption, to name a few. To date, MAP has shipped 5,580 Disaster Health Kits (DHKs) to aid the St. Vincent evacuees, plus supplies of masks and disinfectant spray to help prevent the spread of COVID-19 in mass temporary shelters.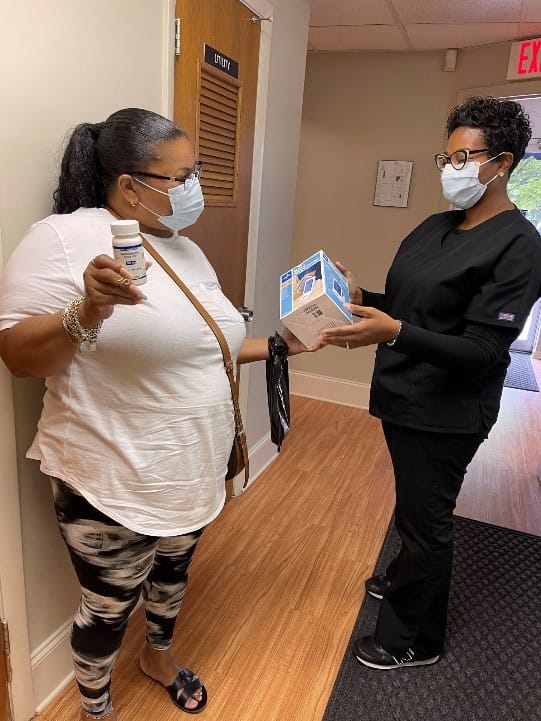 On the Forefront of the COVID-19 Response
In addition to responding to natural disasters like hurricanes, earthquakes, and volcanoes, MAP has also made a concerted effort to help combat the spread of COVID-19 around the world. MAP began sending critical PPE to frontline medical workers in Wuhan, China, at the beginning of the COVID-19 crisis; as the virus then spread across the rest of the world, MAP continued to send necessary supplies to support healthcare workers all over the globe. By the end of fiscal year 2020, MAP had impacted more than 4 million people with supplies such as face masks, face shields, cough suppressants, fever reducers, and infrared thermometers.
As the COVID-19 pandemic continues to rage, MAP is committed to standing alongside those who are courageously fighting for life and for hope in their communities. In addition to continuing to support our partners in the ground in their ongoing ministries, we are currently responding to the COVID-19 crisis in India, Bolivia, and Venezuela.
We have all seen the heartbreaking news of what is happening in India. MAP is working hard to foster new partnerships and get donated health products cleared through Customs, and has a shipment of 40 pallets of barrier gowns ready to send to the state of Maharashtra in India. Requests for oxygen and oxygen equipment are coming in from Indian churches and partners, and MAP is working diligently to respond to these urgent needs.
In Bolivia, MAP is coordinating with the Bolivian Ministry of Health to send a 40-foot container of PPE (gowns, coveralls, masks, face shields and gloves) to aid local healthcare workers. The Venezuelan American Medical Association has also reached out to MAP with requests for specific medicines and supplies, saying that "Venezuela has seen a dramatic increase in the number of Covid-19 infections in the last few weeks and the mortality rates are taking a toll in the already collapsing healthcare infrastructure."
Whether MAP is providing prenatal vitamins to expectant mothers in Haiti, sending masks to school children in the Bahamas, or shipping PPE to frontline medical workers battling COVID-19, the mission is the same – where people are suffering from disease, disaster, and despair, MAP medicines bring health and hope – because everyone deserves a chance to live life to the fullest.
MAP International Stories of Hope and Health
Ruth (shown below) isn't growing at a normal rate for her age. Although she is eight years old, Ruth is the size of a four year old, due to stunted growth. MAP International is providing life-saving medicines and vitamins to help Ruth and the children living at HCC Orphanage get stronger. Learn More about her story.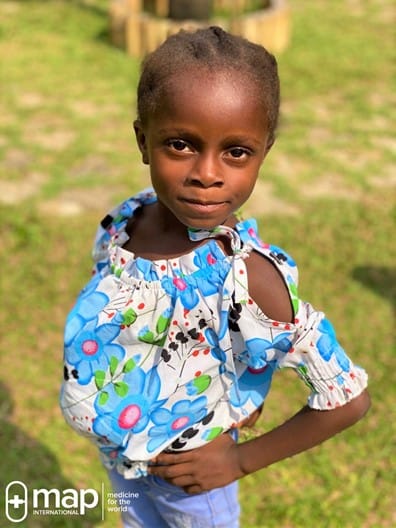 As soon as the eye patch was removed, Marcos cried, "¡Dios le bendiga! (God bless you!)" Read about Marcos' new eye and leg in our story of hope.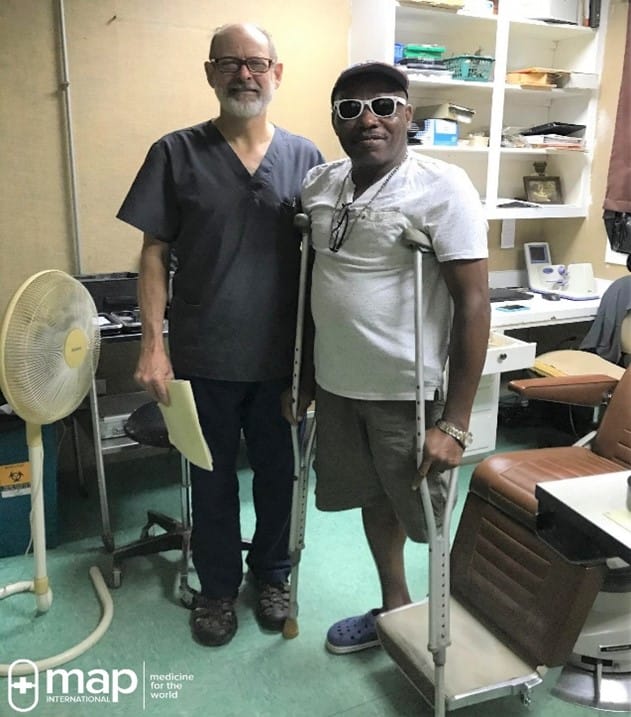 "God bless MAP and the people that make it possible for people like us to have access to medicine for our daughters," says Julio Jimenz, whose daughters suffer from a rare medical condition and rely on MAP International for medicines to manage it. Learn more about the Jimenz family.
To help with her respiratory issues, five-year-old Charon received free medicines from City of Hope Clinic in Guatemala. With the help of our partner Hope for Guatemala, more than 1,000 families will receive medicines and health supplies donated by MAP International.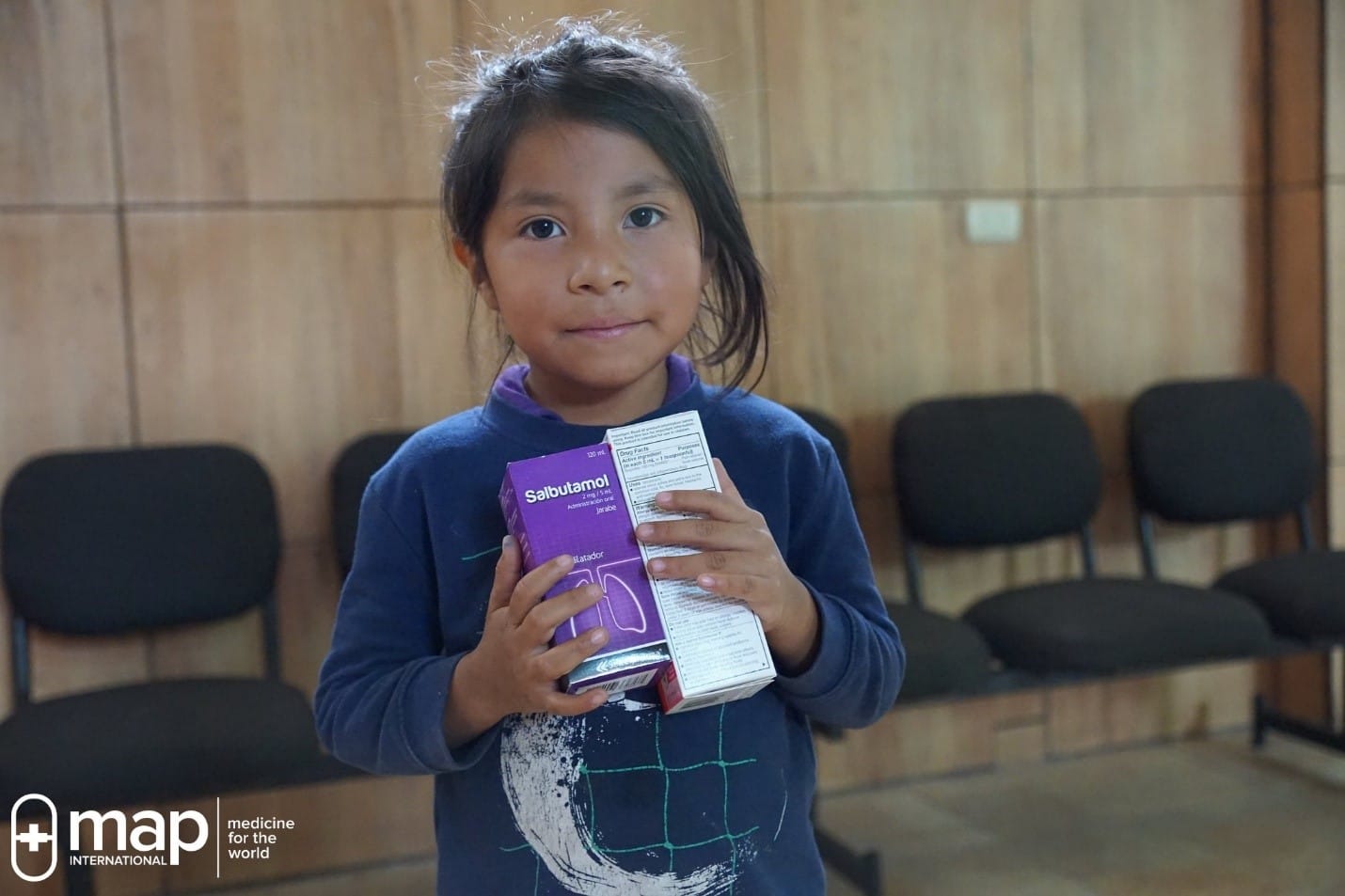 ---