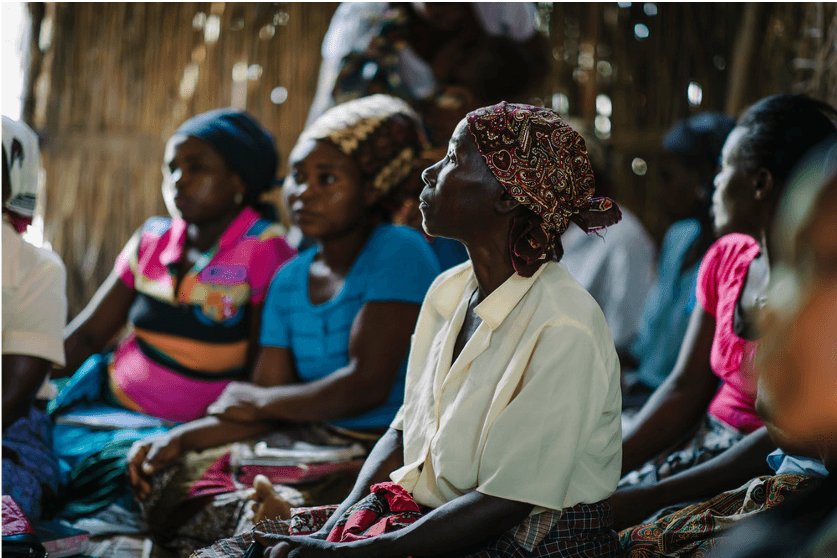 Community-Based Prevention and Care
Mobilizing Neighbor Mothers as a Source of Holistic Care for TB
June 24, 2020
---
By Amberle Brown, World Relief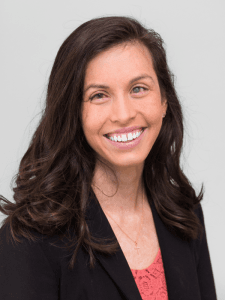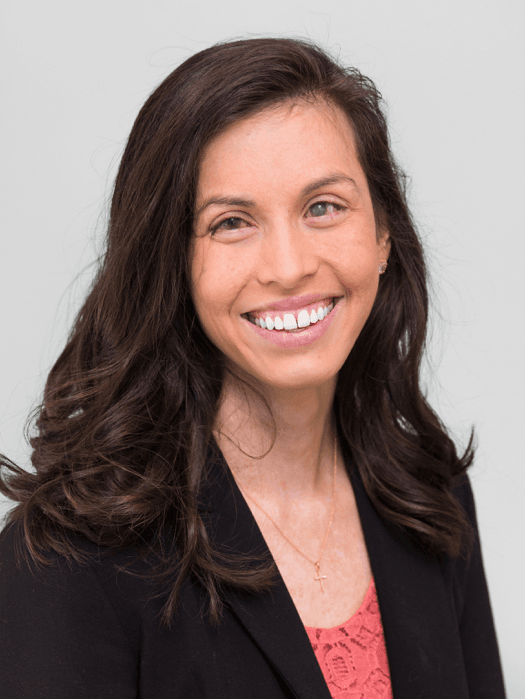 When we think of holistic care, perhaps the first images that come to mind are of doctors caring for malnourished children or pastors encouraging HIV prevention. But often, holistic care comes from those immediately around us – our neighbors, the women that we interact with on a daily basis, the familiar faces at the marketplace.
In fact, these "ordinary heroes" may be the best source of truly holistic care, with their ability to enter into routine life, provide un-staged emotional support, and model truth in the face of misconceptions.
Through the USAID-funded Vurhonga CBDOT project, World Relief has amplified these opportunities for holistic care by mobilizing thousands of neighboring mothers to share messages about TB prevention, accompany individuals to seek care, and provide directly observed treatment on a daily basis.
As of 2010, 130,000 people across Mozambique acquired tuberculosis (TB) each year. Exacerbated by misinformation, high migration rates, and lack of infrastructure, only one-third of people were diagnosed and treated. In this setting, the Vurhonga Community-based Directly Observed Treatment (CB-DOT) Project intervened in six rural districts of Gaza Province from 2010-2014.
This community-based project engaged neighbor-mothers as counselors and connectors to care, with the strategic support of community and religious leaders and village health committees (VHCs).
How the Approach Works
By adapting the Care Group (CG) approach from maternal-child health (associated with declines in infant/child mortality of 42%/49%) to tuberculosis, Vurhonga CB-DOT mobilized 3,350 community volunteers, mostly neighbor-mothers, to address misconceptions, stimulate care seeking, detect cases, link symptomatic individuals to diagnosis, and facilitate CB-DOT. Each Care Group of 10-12 volunteers met every six months to be trained on interpersonal social and behavior change communication (SBCC) pertaining to TB symptoms, diagnosis, and treatment—and to discuss intervention progress and challenges.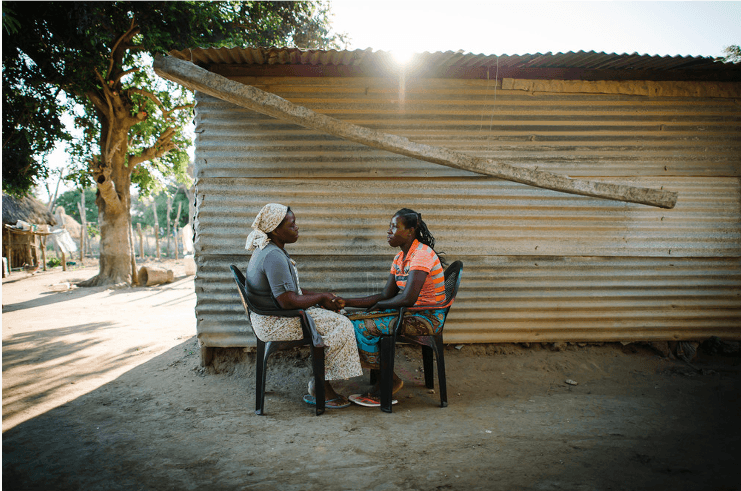 Between meetings, they collectively visited 42,500 households using picture cards as SBCC job aids. To provide support in seeking care and diagnosis, CG volunteers also linked presumptive TB patients to a "focal point volunteer", who would accompany them and advocate for them throughout diagnosis at the health facility. Care Group volunteers also helped individuals diagnosed with TB to select a community-based treatment observer who would directly observe their daily treatment, thus supporting positive treatment outcomes. Parallel engagement with community and religious leaders, including traditional healers, through VHCs supported behavior change, accountability, and problem solving.
Results
Population-based surveys showed significant improvements in TB knowledge, with a nearly four-fold increase in accurate knowledge of transmission (22.1% to 83.7%). Care seeking preferences shifted away from traditional healers (from 19.3% to 2.7%) and toward health centers (78.2% to 98.0%). The percent of those who had TB symptoms that sought care within 2 weeks of onset increased from 61% to 73.1%, and the percent who reported being cured after treatment completion increased from 69.6% to 92.6%.
The project monitoring system showed a 62% increase in the number of people diagnosed by sputum smear and started on treatment, and an increase in the proportion of those newly diagnosed who were started on DOTs from 2% to 39% over the project period. Ultimately, the mortality of TB patients under treatment decreased by 76% over the course of the project, from 143/1,000 patients in 2011 to 34/1,000 patients in 2014.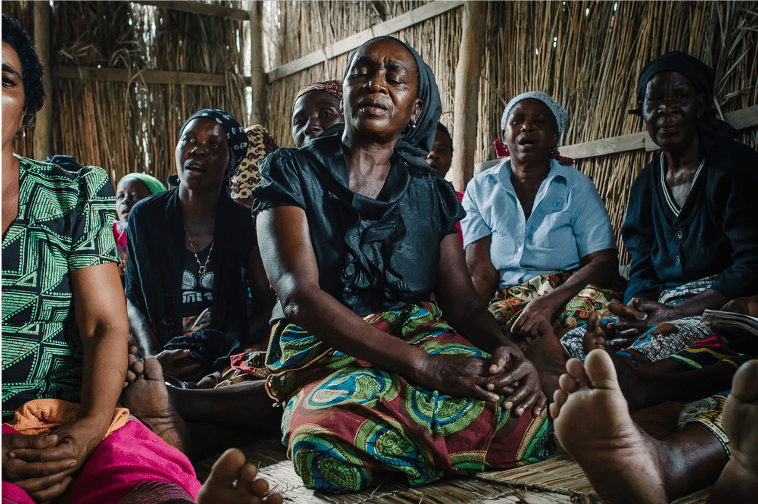 Since 1995, the Care Group approach has mobilized the most important informal community health actor –- neighbor-mothers–- to improve child survival outcomes in partnership with the formal health system, community leaders, and VHCs. Vurhonga CB-DOT demonstrated that these same actors are instrumental in improving TB outcomes by shifting care-seeking and treatment adherence norms and linking patients to TB services.
Results emphasize the critical role that neighbor mothers, supported by local and religious leaders, play in providing care for body, mind, and spirit. The bridging of systemic gaps between communities and formal health systems ultimately contributed to reduced TB-related mortality.
For more about this project, see: Brown A, Ernst P, Cambule A, Morrow M, Dortzbach D, Golub JE, Perry HB. Applying the Care Group model to tuberculosis control: findings from a community-based project in Mozambique. Int J Tuberc Lung Dis. 2017 Oct 1;21(10):1086-1093. doi: 10.5588/ijtld.17.0179.
See more about faith-based work in Community-based Prevention and Care.
About the Author: Amberle Brown is Monitoring, Evaluation and Learning Advisor, RMNCH, World Relief. Ms. Brown is the monitoring, evaluation, and learning advisor for WR's USAID-funded community Reproductive, Maternal, Newborn, and Child Health work and World Relief's Disability Inclusion Point Person. She holds an MSN and MPH from Johns Hopkins University and a BSN from Texas Christian University.
---