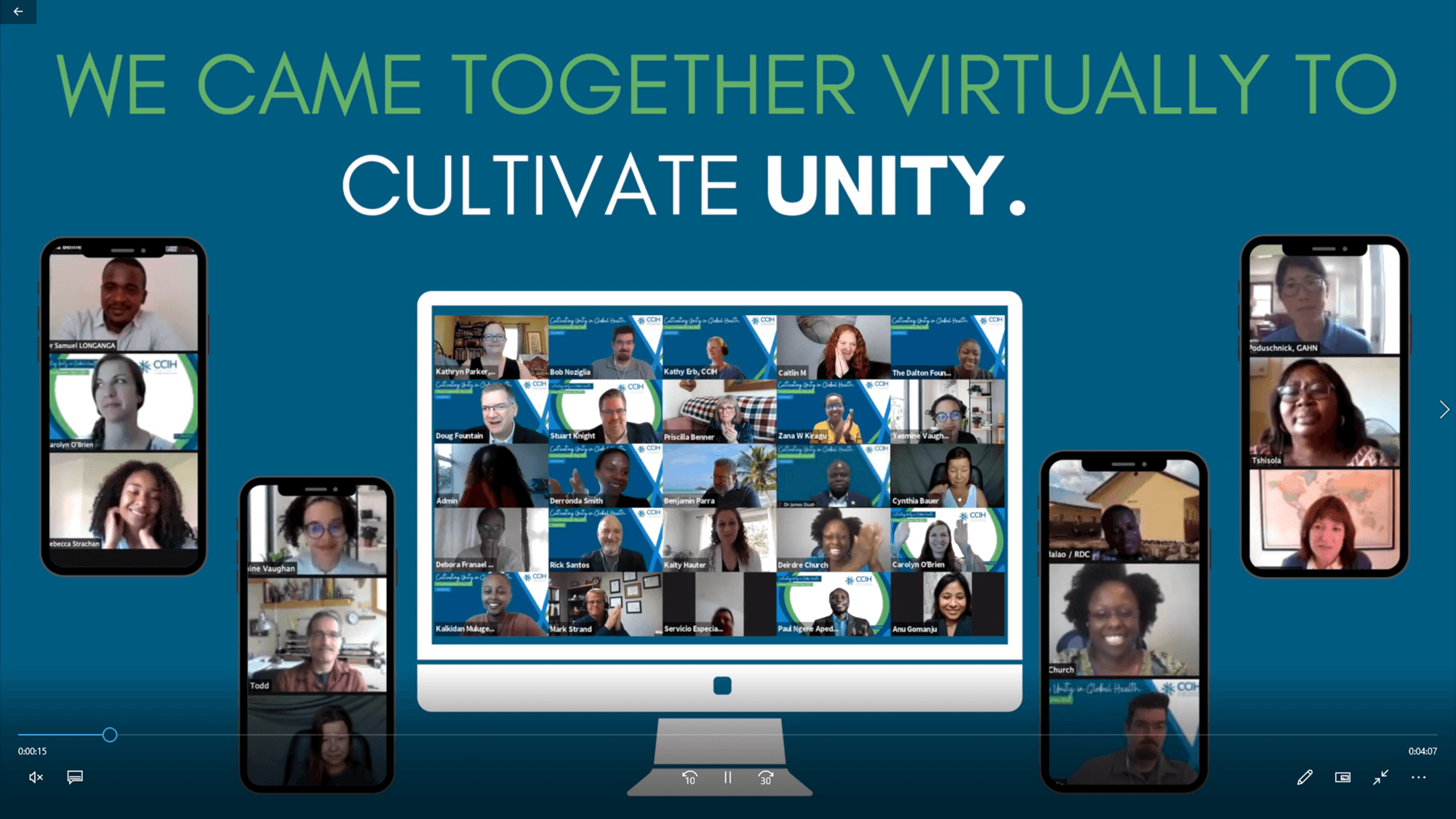 Unity in Global Health: Learnings from CCIH 2021 Conference
June 10, 2021
---
by Rebecca Strachan, CCIH Intern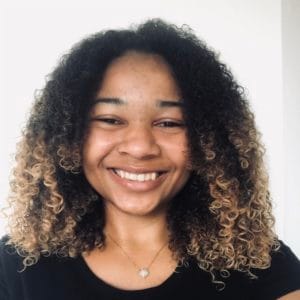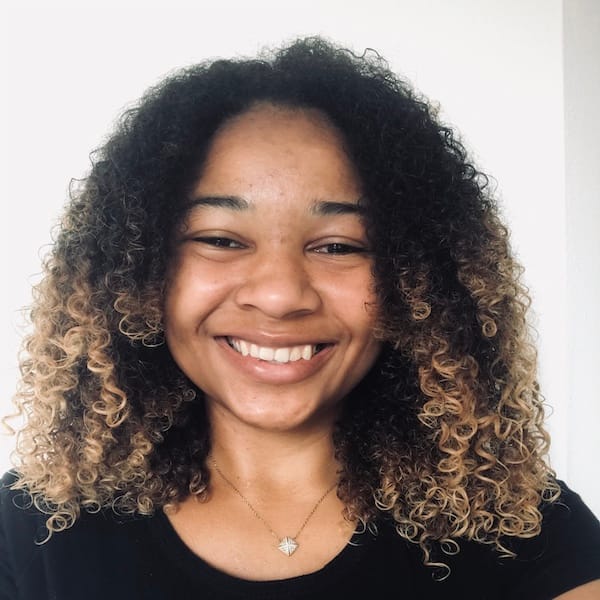 The CCIH 2021 conference attracted 503 people from 51 countries. It was a time of learning, sharing, and joining with Christian brothers and sisters in prayer and fellowship as well as connecting and hearing from other partners. Here are reflections from the opening day, May 11, where we focused on our overriding theme of Unity in Global Health.
Unity Through Faith
The guiding verse for the conference was Ephesians 4:2-4: "Be completely humble and gentle; be patient, bearing with one another in love. Make every effort to keep the unity of the Spirit through the bond of peace. There is one body and one spirit."
This verse really resonated with me and was a constant reminder of our call to unity as Christians.
Humans have an innate sense of community, unity, and togetherness. And as Christians, this desire to be "one" is further strengthened by the Holy Spirit. We are commanded to live a life worthy of the calling we have received and maintain unity through the fruits of the Spirit – love, joy, peace, patience, kindness, goodness, faithfulness, gentleness and self-control. But why is oneness or unity so valuable within the realm of global health? Simply put, because no single individual knows it all; we need one another. Health includes the entire human being: body, environment, mind and spirit.
The first speaker of the CCIH 2021 Conference, Dr. Joshua Bogunjoko (M.D.) of SIM, reflected on a story of two sisters who required surgery for typhoid perforations only a week apart. Given the suddenness of both incidents, it was clear that there was an environmental cause for the typhoid, most likely contaminated drinking water. The hospital could not help the community by itself, and needed to collaborate with other public health organizations to solve the issue. This story demonstrates so clearly the need for collaboration and unity within healthcare systems to address and solve problems. See Dr. Bogunjoko's remarks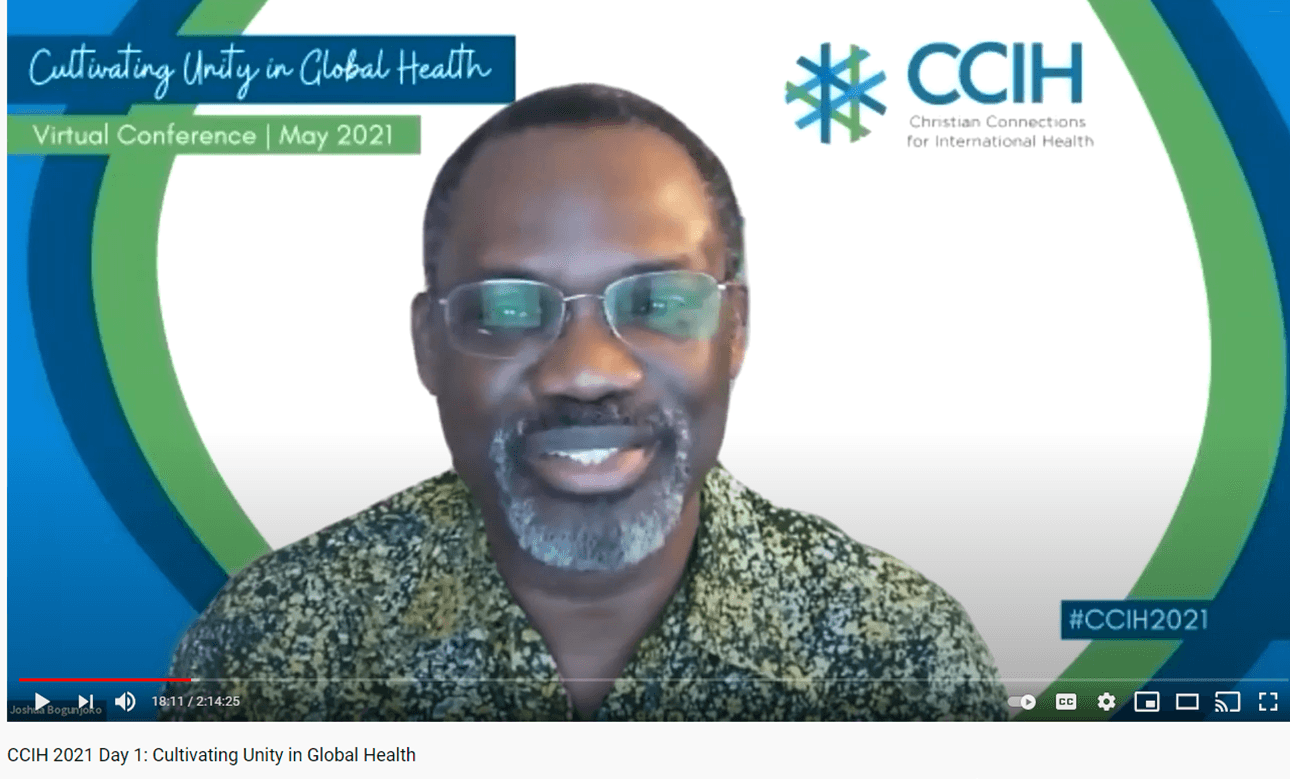 The COVID-19 pandemic has been another reminder that no part of the world lives in isolation, and to have the maximum impact in the shortest amount of time, we must be willing to work together, listen to one another, and strive for unity and peace.
Salvation for All, Healing for All
What does unity look like in a practical setting? Ecumenical or interfaith organizations are one of the best ways to demonstrate unity in practice in global health. Dr. Samuel Mwenda of the Christian Health Association of Kenya (CHAK) described how the creation of the Kenya Faith-based Consortium has brought together faith-based organizations (FBOs) and created an avenue for them to share, exchange, learn, and strategize how best to approach conversations with governments. This platform has since improved HIV/AIDS outreach in Kenya, allowing FBOs to reach even more women, men and children.
As Dr. Sally Smith of the World Health Organization (WHO) said during this session: "We are richer together than we are apart and we have more in common than we do that divides us."
Ecumenical and interfaith work makes sense when we think about reaching as many people as possible, but should Christians work with people from other religions, or should we stick to just helping our fellow brothers and sisters in Christ? I, along with many of the speakers, believe that "healing is for all, just as salvation is for all."
I think that Christians are called to be the salt and light of the earth, and as healthcare professionals we are blessed with the gift of healing and serving, so that we may be a blessing to others regardless of their faith. As Jesus points out in Luke 6:32-36, even non-believers will love, help and serve those whom they love and are akin to, but Christians are called to love and serve even our enemies. Dr. Dennis Cherian, (shown below) Associate Vice President for Health and Nutrition for Corus International, said "The presence of difference doesn't mean that things have gone bad."  This is really important to remember when working with others with the common goal of helping people in need.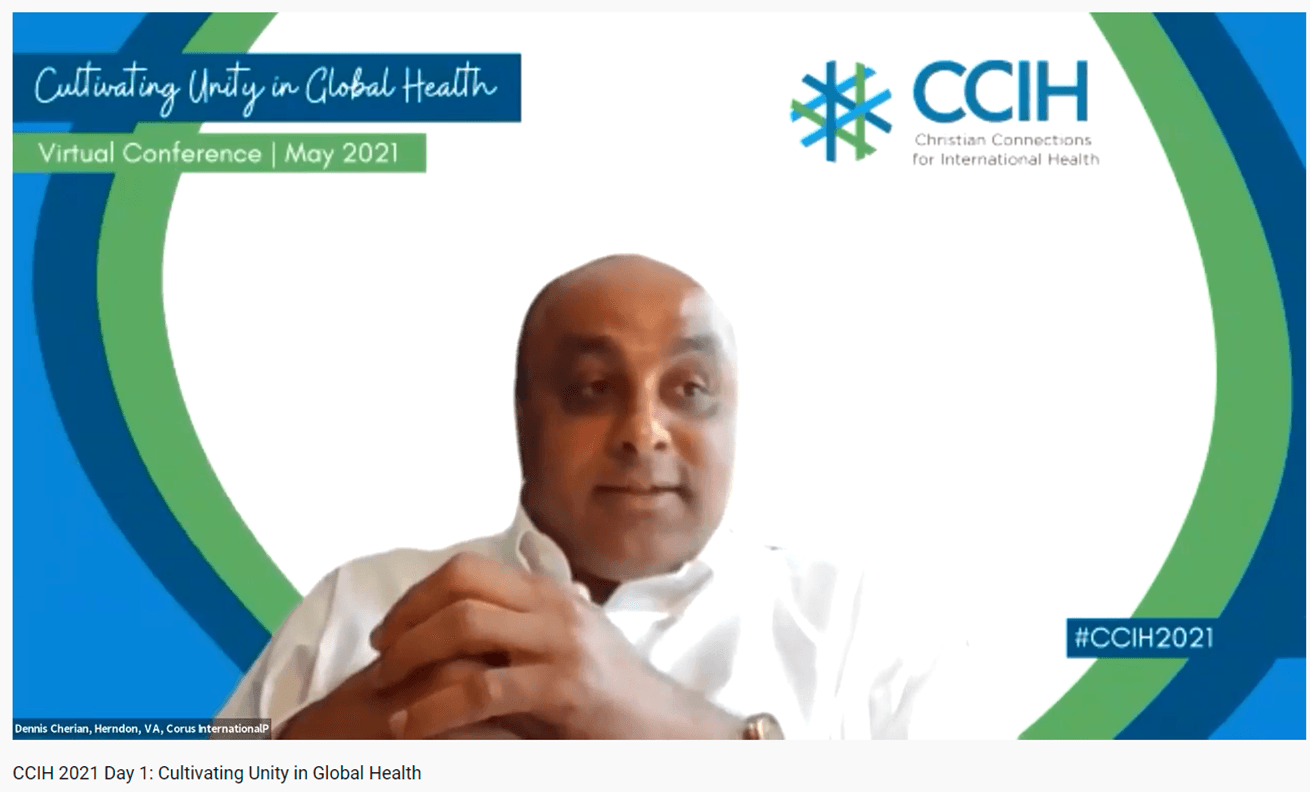 Barriers to Unity for FBOs Working in Health
The importance of unity within global health is obvious, yet it's something that is much easier said than done for a variety of reasons. For starters, there may be a misunderstanding of the role that faith-based organizations can play within healthcare systems. This can be due to the belief that FBOs are limited in their views and their ability to help others outside of their faith.
Obtaining adequate resources to sustain and expand health projects is another challenge that may discourage groups from working together, as there are just not enough funds to run everyone's project. As an organization becomes influential within a community, it may be seen as a threat and may be threatened for doing good works. Additionally every faith is practiced in some sort of social or cultural context, therefore outside organizations, including FBOs have to be mindful of this if they want to be impactful and create partnerships within various communities.
An example of this was given by Dr. Smith as she recalled her work for the WHO during the Ebola epidemic. Initially there was a disconnect, as the locals didn't understand that their traditional practices were causing the disease to spread. The researchers did not understand the importance of rituals for ensuring that the deceased pass to the next life and are at peace. Researchers and religious leaders had to learn how to communicate and work together to design a protocol that prevented the spread of Ebola while still allowing locals to honor the deceased.
While this example pertains to researchers in a secular organization, I believe that many of the lessons learned could be adopted by FBOs. As faith actors we must be willing to sit down and understand the context of other religious traditions, so that we can best understand and relate to them. This level of mindfulness and understanding will further allow for better discussions and the implementation of programs that are more practical and ultimately more impactful. Watch the session
Inclusion vs. Exclusion
When it comes to global health, we can easily get caught up in focusing on healing, whether that be physically, mentally, or spiritually. This can sometimes lead to unintentionally excluding groups that may not need healing but rather just a safe space where they can be heard, seen and included. Many of our brothers and sisters with a disability struggle with just being able to attend church or getting around the community on their own. To make matters worse, having a disability is stigmatized within many communities.
We often fail to give people with a disability a space and a platform to contribute within our church communities. We fail to fight against cultural and social stigmas so that they can feel safe and accepted within their communities. We fail them by not including them and welcoming them to decision making conversations.
It was so inspiring to hear directly from individuals and families in Kenya, about the struggles they face within their communities in a short video entitled "Jesus Modeled Care for those with Disabilities." These advocates spoke on what living with a disability is like, and how organizations including Kupenda for the Children, Assistive Technology Catalyst Project, and BethanyKids have been providing them with mobility equipment, as well as a platform to voice their opinions and opportunities to be involved within their communities. This has initiated the removal of cultural and social stigmas around people with disabilities while providing them with a sense of hope and purpose through community involvement. See this portion of the session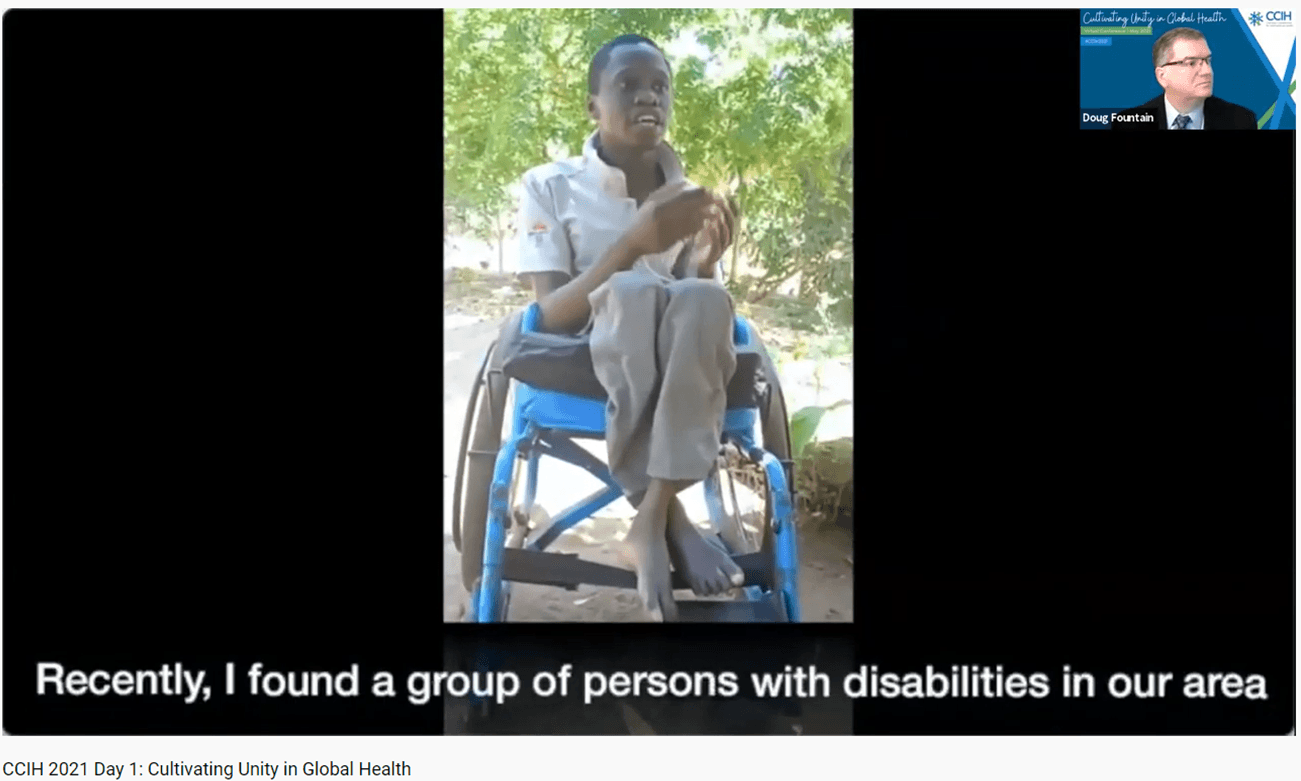 Decolonizing Global Health
One of the most important topics of Day 1 was "Decolonization of Global Health," featuring Dr. Jonathan Quick, Managing Director, Pandemic Response, Preparedness, and Prevention, Health Initiative, Rockefeller Foundation; Ruth Kayima, Health and Gender Coordinator (East Africa), World Renew; and Dr. Milton Amayun, Global Health Consultant, and former President of International Care Ministries.
This was such a heavy, impactful discussion that could probably be discussed in a piece on its own. But, in brief, there is an obvious imbalance in power and resources between lower, middle and higher income countries, and this divide is seen ever so clearly within the healthcare sector. This divide seeps within every aspect of our modern day social and economic systems, with the COVID-19 pandemic shedding a much brighter light to the inequities it has caused.
From a broader perspective the majority of decision making for global health is made by higher income countries. This is plainly seen in the traditional setup of most international organizations that are typically established within higher income countries, and then have field-based branches within lower and middle income countries. This disconnect can sometimes lead to projects not really matching the needs of the community. This tends to be due to the lack of presence of local leaders at the table where decisions are being made. Watch Decolonizing Global Health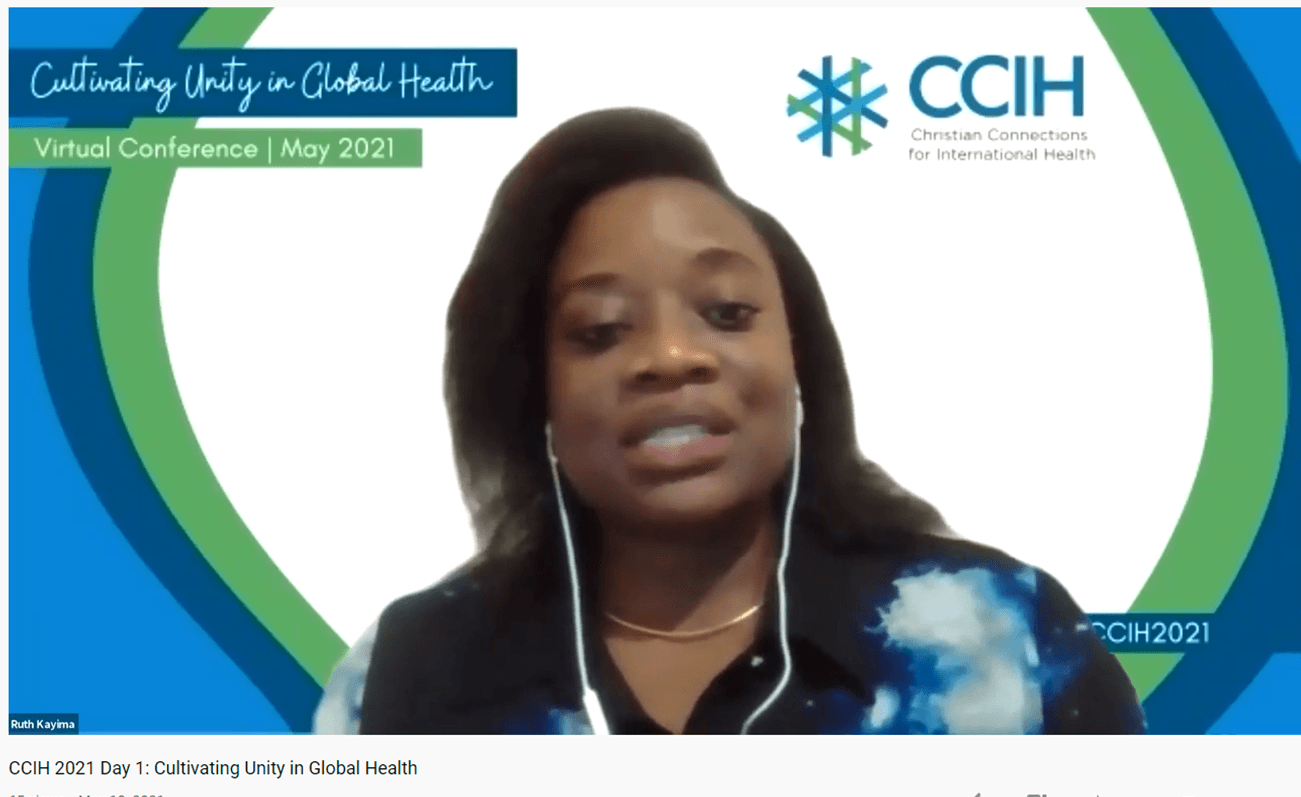 On a final note, when perusing the literature, it becomes evident that the lack of data, research, and information on what is going on in the health sector for many lower and middle income countries is a systemic problem. Most of us just assume that this is due to a lack of research being conducted. In some cases there may actually be research or information documented by a healthcare professional but they are unable to publish their research either due to lack of time or opportunity to publish.
Additionally many professionals that do publish may only end up meeting the requirements to publish in small local journals that do not have a very high impact and thus much of the information from these areas goes unseen. To encourage and ensure there is unity within the research side of public health, we need to simultaneously strengthen many of the existing African and Asian journals so that they have a higher impact on a global level and encourage existing journals to look for and accept more papers from lower and middle income countries.
In essence, finding a good balance and true equity requires a two-way responsibility where global health professionals in higher income countries must make space for those in lower and middle income countries and global health professionals in lower and middle income countries must, in turn, be ready to take up that space.
See more about the conference and links to recordings of all the sessions.
About the Author: Rebecca Strachan has recently completed her Masters in Nutrition and Biomedicine at the Technical University of Munich. She is an aspiring young researcher, who hopes to utilize her knowledge of nutrition to make an impact in the biomedical field.
---