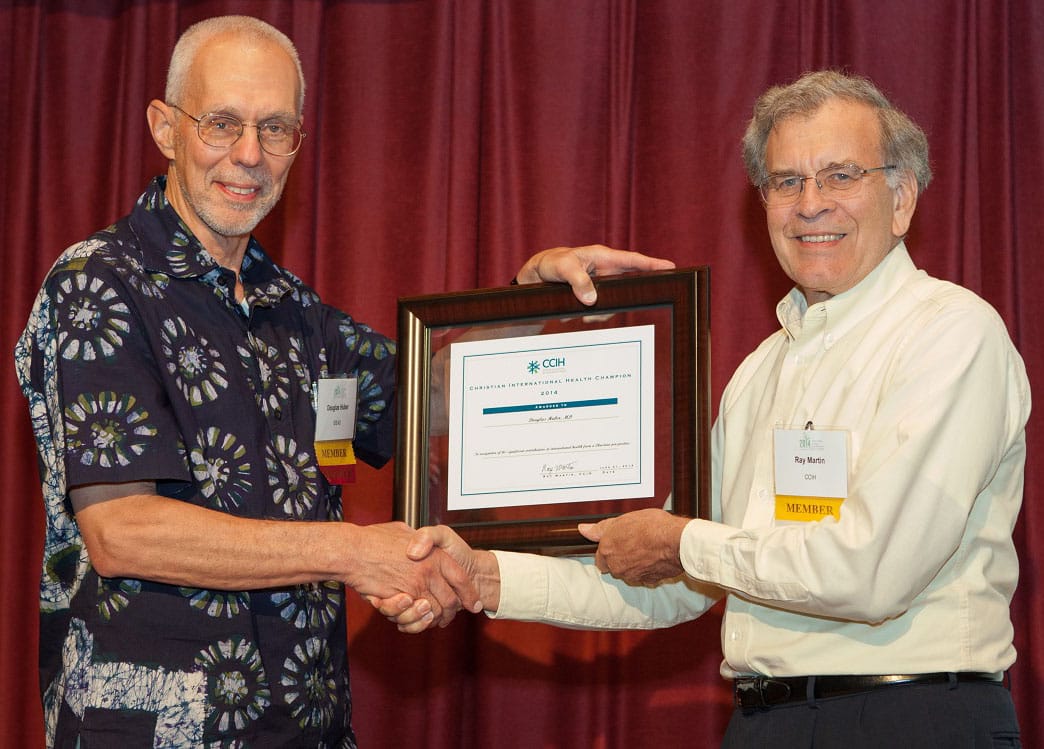 2014 CCIH Award: Dr. Douglas Huber
January 6, 2017
---
Dr. Douglas Huber received the inaugural CCIH Christian International Health Champion Award presented at the annual conference. The award was launched this year to recognize an individual who has dedicated his or her life to global health from a Christian perspective and has made significant contributions to the field.
"Dr. Huber has been a global health advocate and dedicated volunteer to the cause of serving those in need across the globe for many years," said CCIH Executive Director Ray Martin. "He has generously devoted his time and medical expertise to improving maternal and child health and promoting family planning in a way that is sensitive to the faith traditions of communities." Douglas Huber (left) receives the award from Ray Martin.
Dr. Huber has worked in international heath for 40 years with a focus on reproductive health, research and innovative community program implementation. He designed and led community-based family planning programs in Bangladesh from 1975 to 1979 that helped guide the national family planning program. As a missionary for the Episcopal Church from 2002 to 2004, Dr. Huber served as the HIV/AIDS advisor to the Council of Anglican Provinces of Africa, which served 42 million Anglicans in 25 countries.
---