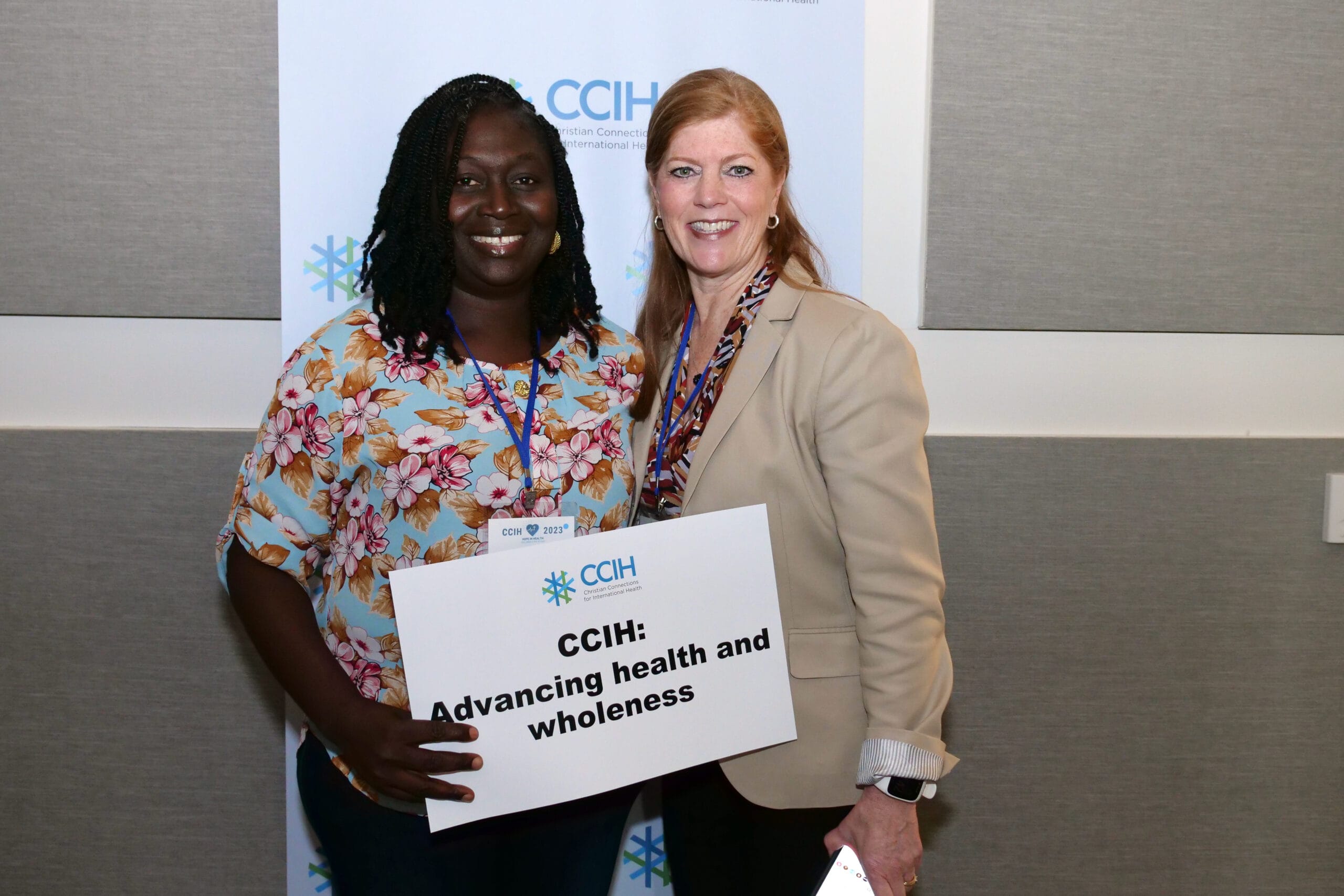 CCIH 2023 Conference Celebrates Hope in Health
July 13, 2023
---
CCIH hosted our 2023 Conference June 5-7 in Washington, DC, with the theme of Hope in Health: Our Labor is not in Vain. This in-person event was held at the Catholic University of America, and was the first in-person CCIH event since the COVID-19 pandemic. There were 179 attendees from 29 countries at the conference, with 250 participants registered to watch the plenary sessions virtually.
The conference featured 70 speakers who shared their practical experiences, research, and reflections with a global perspective that intertwined with our focus topics of standing together, humility, and perseverance. In addition to in-person speakers, we had the opportunity to share welcome messages from influential actors in the global health space, such as Dr. Atul Gawande, USAID Assistant Administrator for Global Health, and Ambassador Dr. John Nkengasong, U.S. Global AIDS Coordinator (head of PEPFAR) and Special Representative for Health Diplomacy.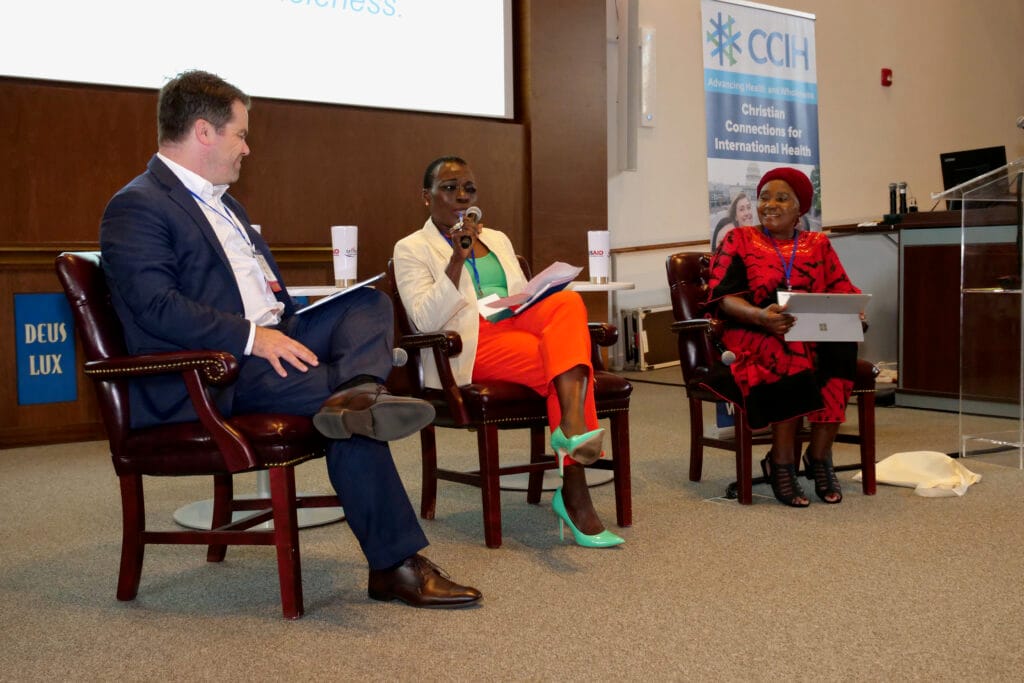 Participants enjoyed three plenary sessions on the following topics: Global Voices: How Have U.S. Policies Affected Local Programs?; Humility: Lessons from failure and conflict – What do we do when things don't go to plan?; and Perseverance in Tough Times: How Do Leaders Cope? Each plenary featured a panel of speakers and a moderator, who shared their expertise, discussed complex issues, and welcomed challenging questions from those in the audience. Breakout sessions preceded and followed plenary sessions.
When asked about the conference, one attendee said, "CCIH brings nations to the table. We can't begin to understand localization without engaging with those actually doing the work. CCIH provides that opening to be exposed and educated by local experts."
While there was ample time for learning and sharing of ideas, the 2023 conference also allowed for times of fellowship and relationship building. Participants had the option of attending lunchtime discussions on topics such as mental health, WASH/IPC, and climate adaptation, encouraging them to take their thoughts outside of sessions. CCIH also facilitated a young professionals mixer to allow for attendees early in their careers in the global health field to meet and form valuable connections.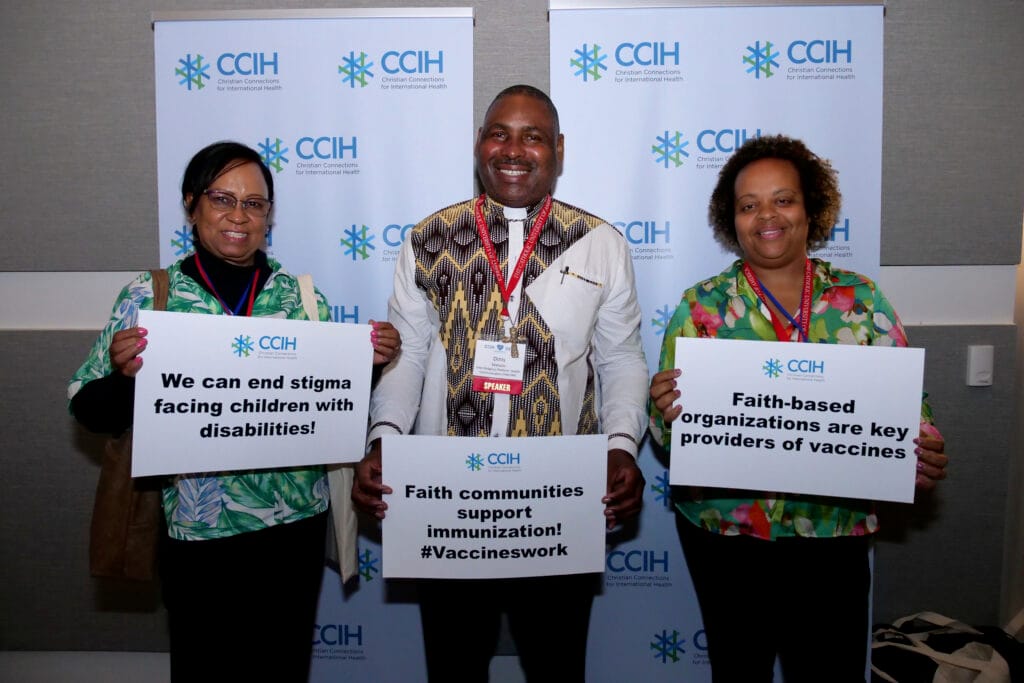 One attendee highlighted the value of connections made at the conference, saying, "This was a refreshing point of connection with others who are integrating global healthcare with a faith foundation. It was invigorating to hear from colleagues all over the world!"
CCIH 2023 closed on a high note, with the presentation of the CCIH Hope in Health Award. CCIH member, the Schieffelin Institute of Health Research – Leprosy Center in Karigiri, Tamil Nadu, India, was selected as the recipient. The award recognizes a faith-based organization, team, or project that has made significant contributions to international health and to advancing Christian love in action. The Schieffelin Institute was recognized for being a beacon of hope for the most vulnerable, sustaining service delivery through extreme challenges, such as the pandemic, and even publishing their work to share their learnings globally.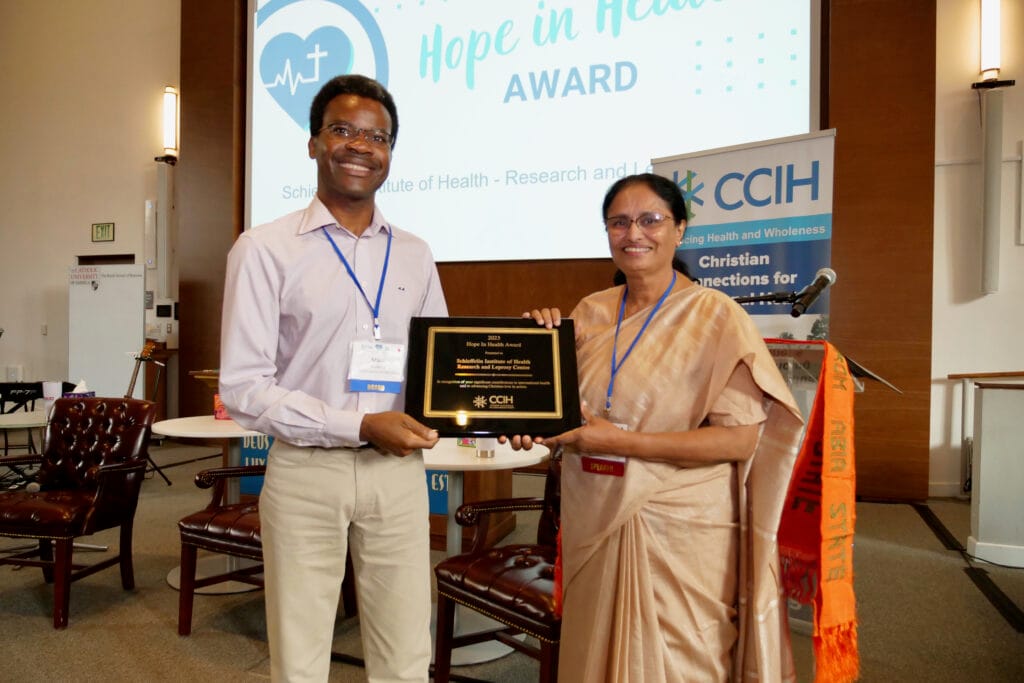 From thought-provoking presentations to in-depth discussions on global health and the spaces in-between, CCIH 2023 was an outstanding success. CCIH thanks all of its members, affiliates, and sponsors for their support of the conference and we look forward to bringing together the global health community for events in the future.
Learn more about the conference agenda and access the slides from conference presentations here.
Photos and Video Recordings
Relive the inspiration, networking and fellowship! See conference photos on our Flickr page, and access a playlist of plenary session recordings on YouTube.
---