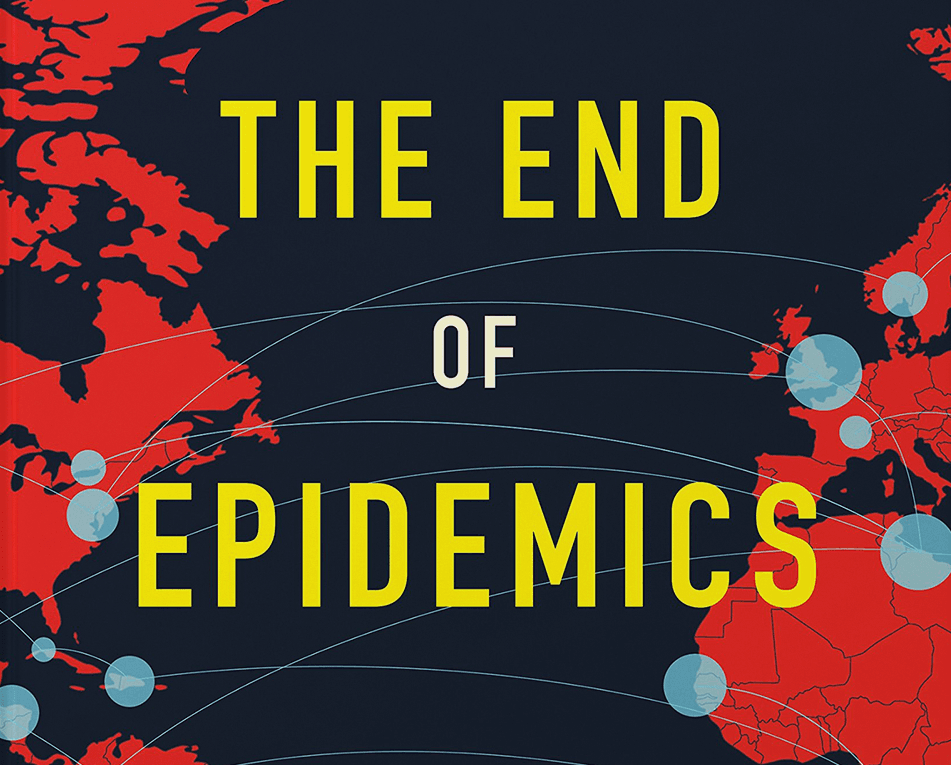 The End of Epidemics by Jonathan Quick
February 13, 2018
---
The 2014 West Africa Ebola outbreak was dramatically different from previous occurrences of the disease. Once a virus that burned out quickly in rural areas, Ebola spread in large cities for the first time, killing more than 11,000 people. Population movement and other factors such as modern farming practices, deforestation, and rapid travel have resulted in more situations that are ripe for emerging viruses and more frequent outbreaks.
Jonathan Quick, MD, MPH a long-time CCIH member and current Chair of the Global Health Council released the book The End of Epidemics last month that merges his professional experience over four decades in global health with research and analysis of the forces behind epidemics ranging from the plague to Ebola, AIDS, Influenza and Zika. Dr. Quick, who goes by Jono, proposes seven sets of concrete actions we can take to to end epidemics based on a century of epidemic response.
The Role of the Faith Community in Ending Epidemics
We talked to Jono about his new book and the ways the faith community is uniquely positioned to help end disease epidemics.
Where do you see the work of faith groups being most valuable in epidemic response and treatment?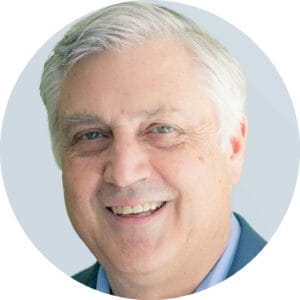 Jono: The two biggest advantages of faith-based organizations during a disease outbreak are their ability to mobilize resources in a crisis and the compassionate care given by FBO staff, who are motivated by a higher purpose. A very moving quote by a Bishop during the Black Death or Bubonic Plague outbreak was how the members of his congregation took care of people who were afflicted "even though they knew that meant they would soon follow." In short, they provided care, knowing it would likely cause them to become infected and die as well.
Can you share an example from a recent outbreak of the strength of the faith community?
Jono: An example of the ability of faith-based organizations to mobilize resources and be flexible in a crisis comes from the 2014 Ebola outbreak. Sister Barbara Brilliant is an American nun who has worked for five decades through wars and outbreaks at the Mother Patern health facility in Liberia. When she learned of the outbreak she got hold of 36,000 gallons of bleach and sets of protective gear and got everyone in Monrovia's Catholic hospitals and clinics trained in the facts about Ebola. Although the church's biggest hospital shut down after doctors and administrators got sick, she kept 15 of the Catholic church's 18 hospitals and clinics open.
The church trained community volunteers to educate people to protect themselves from the virus. They were able to move quickly and be flexible and mobilize resources in a way the government could not.
It was similar in the early days of AIDS when Catholic Relief Services was able to move and respond to the crisis with a speed and flexibility that wasn't possible for government and other systems.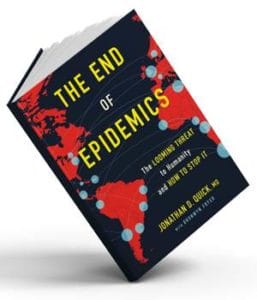 How are faith communities effective in education and raising public awareness?
Jono: We saw how effective it was when Rick Warren mobilized churches in Africa to get the message out about HIV/AIDS. In Africa, the church is a very respected and well-attended institution, and it is a powerful platform for spreading these crucial health messages.
One of the untold success stories from the 2014 Ebola outbreak is the role religious leaders had once they got on board in educating communities about Ebola and safe practices. This was especially important because funeral practices and customs were responsible for spreading the virus. A nonprofit organization in Sierra Leone called Focus 1000 educated religious leaders on how to stop Ebola. These pastors and imams scoured their holy texts for references that would validate those health measures and then linked the Ebola prevention messages with scripture and included them in sermons they delivered in villages, mosques and churches.
There are usually many conspiracy theories during an outbreak and trusted messengers, like religious leaders, are crucial in dispelling myths. Also, faith communities and leaders are especially important in efforts to reduce stigma surrounding diseases which get in the way of diagnosis and treatment.
The Power of Seven
In writing the book, Jono explored the expertise of scores of policy makers, political leaders, public health experts, research scientists, field epidemiologist and frontline workers, interviewing a range of people from African village chiefs to the head of the World Health Organization on how we can work together to prevent the next epidemic. He frames his findings into "The Power of Seven," a call to action on seven levels. Learn more about The End of Epidemics
---