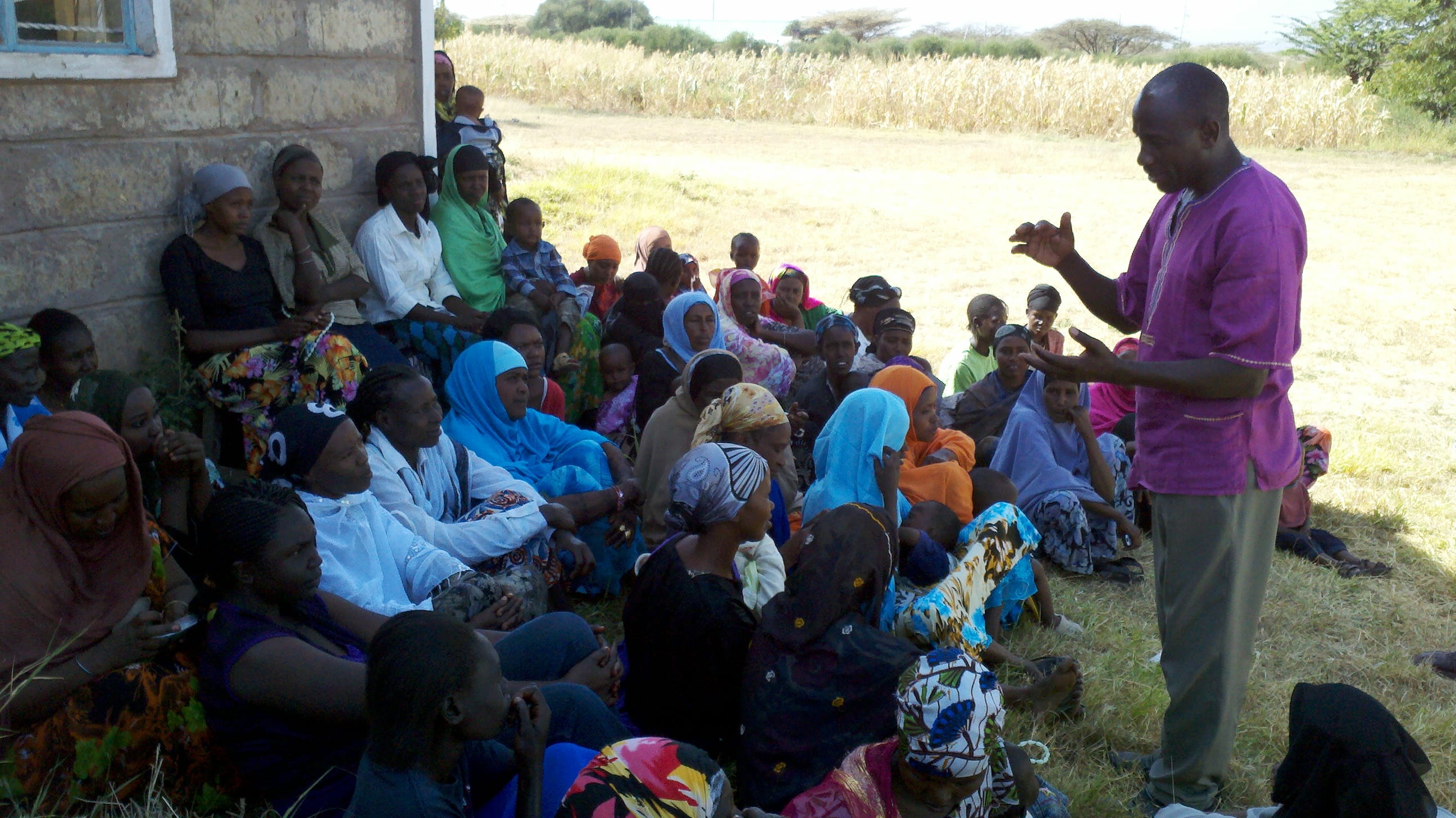 Family Planning Critical to Church Role in Health Care
August 22, 2012
---
According to Joseph Oyongo of the Christian Health Association of Kenya (CHAK), CHAK provides health care and healing on behalf of the Christian church, including helping families safely space the births of their children. Faith-based organizations provide roughly 30 percent of all health care in Kenya, making them a crucial part of meeting the population's need for care.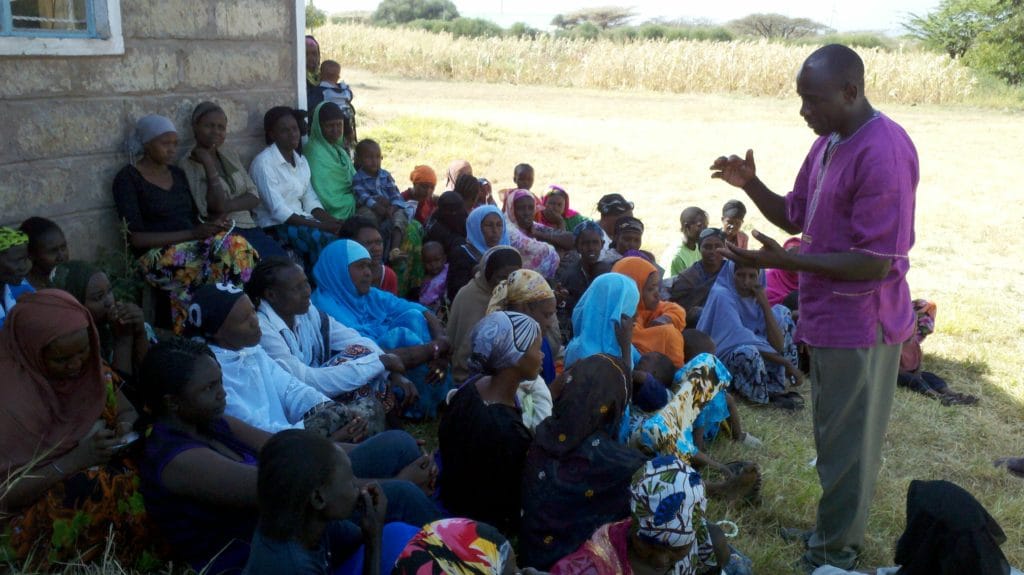 Oyongo serves as Health Services Technical Officer for CHAK and is also a pastor in the Ambassadors for Christ Church. "Without family planning, we see an increase in illness and death of both children and women, often associated with poverty, lack of education, and malnutrition," he explained.
Studies show that a child in the developing world has a greater risk of dying if the mother dies, or if he or she has brothers or sisters very close in age. Family planning helps women avoid high risk pregnancies and safely space the births of their children. According to data for 2010 from the World Health Organization, Kenya has a maternal mortality rate of 360 for every 100,000 live births, compared to a rate of 21 in the U.S. and less than 10 in many European countries.
"CHAK is a nationwide network providing quality health services to vulnerable communities," said Oyongo. CHAK has more than 540 member health units, including hospitals, medical training colleges, health centers, dispensaries, and church community health programs, representing more than 40 different Christian church denominations.  CHAK member health units provide the full range of family planning methods available in Kenya. "We provide family planning at all levels," said Oyongo. "Women are able to choose the method that is right for them based on their fertility preferences and desire to space or limit births."
To meet the diverse needs of clients, CHAK has expanded family planning services at the community level with a project launched in 2010. The project, known as "Mobilizing Faith-Based Organizations to Expand Access to and Choice in Family Planning Project," was funded by the World Bank and conducted in partnership with the Institute for Reproductive Health (IRH) at Georgetown University and Christian Connections for International Health. It provides families in rural areas of Eastern Province with community-based family planning services and information.
Consistent Supply of Product and Variety of Method Mix Are Crucial to Program Success
A team of 67 volunteers, known as community health workers (CHWs), offer pills, condoms, CycleBeads® (a visual tool which helps women use the Standard Days Method®, a fertility awareness-based method), and counseling on the Lactational Amenorrhea Method (LAM: delayed return to fertility with exclusive breastfeeding for the first six months postpartum if the women's period has not returned). The community health workers also make referrals for other locally available methods like injectables, implants, and intrauterine devices (IUDs).
Additionally, CHAK oriented 72 pastors from 32 Christian church denominations in advocacy, communication and social mobilization skills to reach church members and communities with family planning messages. Data from the project show that these community-based efforts have not only increased the use of pills, condoms, CycleBeads, and LAM but have improved uptake of injectables, implants and IUDs as well. The project reached an estimated 6,000 beneficiaries which include FP clients, pastors and church members in the communities living in Eastern and Northern Kenya.
Having a mix of methods available has proven to be critical to the success of the program, as the needs of women vary. Halima Musa*, a 26-year-old woman from Tulu Roba in Isiolo County began using injectable contraceptives but was forced to change to pills due to spotting, irregular periods, headaches and back aches. Unfortunately, the side effects continued with the pills. Then, in November 2011, a CHW affiliated with the African Inland Church (AIC) Isiolo Dispensary introduced Halima Musa to the Standard Days Method® with CycleBeads, a non-hormonal method of family planning. "I have found that this is the best method for me and many other people I have heard talking about it," she said.
"The greatest challenge to our programs is commodity stock-outs, as 90 percent of our supplies are procured centrally and distributed by the Ministry of Health. Occasionally, we have been funded by development partners like USAID, IMA World Health, the World Bank, the United Nations Population Fund (UNFPA), and others," said Oyongo. Access to supplies is necessary for any family planning program to be successful. According to Lauren VanEnk, Program Officer at IRH, "If you have no product, you have no program.  This is a major challenge since most Christian Health Associations (CHAs) rely on the Ministry of Health to provide the requested family planning commodities, but supplies received rarely match clients' needs. Occasionally CHAs may purchase commodities from private distributors in emergencies, but resources simply are not available for this every time there is a stock out. Although more and more faith-based organizations understand and support helping families safely space pregnancies, many faith-based drug supply organizations do not yet stock contraceptives."
The family planning needs of women vary from individual to individual and can even change over the course of a woman's reproductive lifespan. Having a wide range of family planning methods available to her when she comes for services improves her chance of finding a method that is effective, consistent with her faith, and enables her to achieve healthy timing and spacing of her pregnancies. | View results from the Mobilizing FBOs for Family Planning Project
*Name changed to protect privacy of client
---