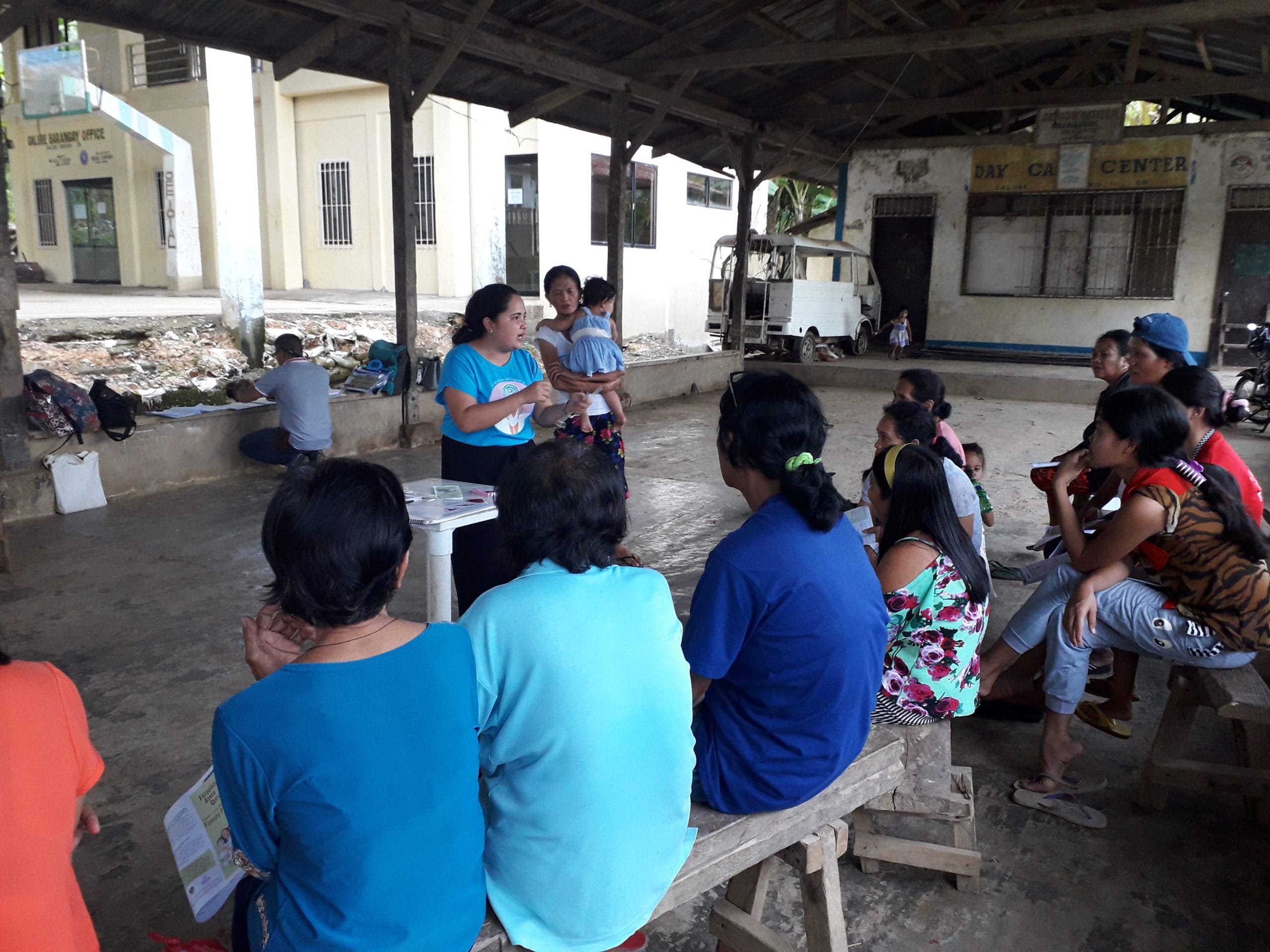 Connector Articles, Family Planning
ICM Partners with Churches to Help Bring Family Planning to Families in Need
November 25, 2019
---
Nurse Mylin Rendoque is happy to help families with family planning in the Philippines and believes that it aligns closely with her Christian values. "Being a parent is a great gift from God," she explains. "Once you become a parent, you are bestowed with responsibilities. It is your responsibility to provide food, clothing and shelter. As parents, we need to mold our offspring into becoming good individuals."
Mylin (shown discussing family planning in above photo) is able to help families time and space pregnancies and have the number of children they can nurture in her role as a nurse and Health Coordinator at the International Care Ministries (ICM) Dipolog Base in the southern Philippines. "At ICM, our vision is for ultrapoor families to be released from physical, emotional and spiritual bondage. Having a big family when you cannot afford it causes or perpetuates poverty and results in child malnutrition," said Mylin. "A mother with many children will be more likely to suffer physical and mental ailments, such as anemia following frequent deliveries. Mentally, she may suffer from postpartum depression. Also, unintended pregnancies lead to an increase in the number of abortions."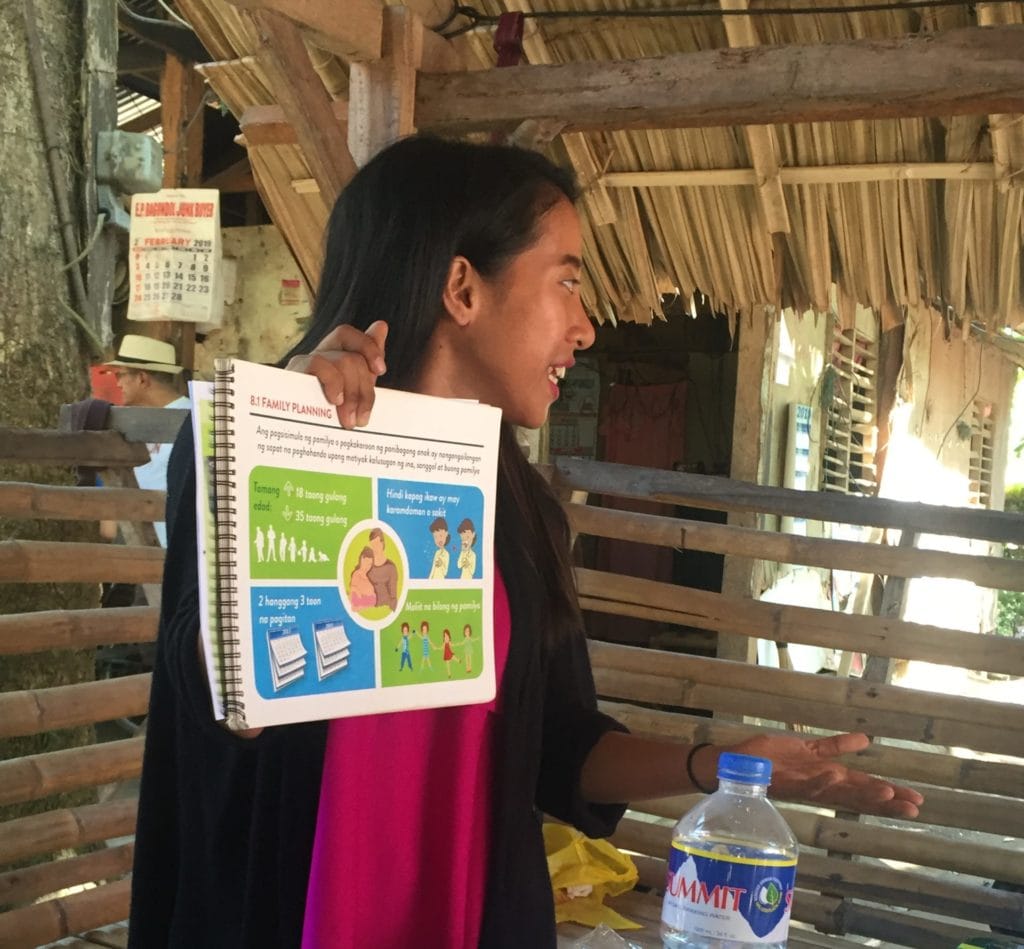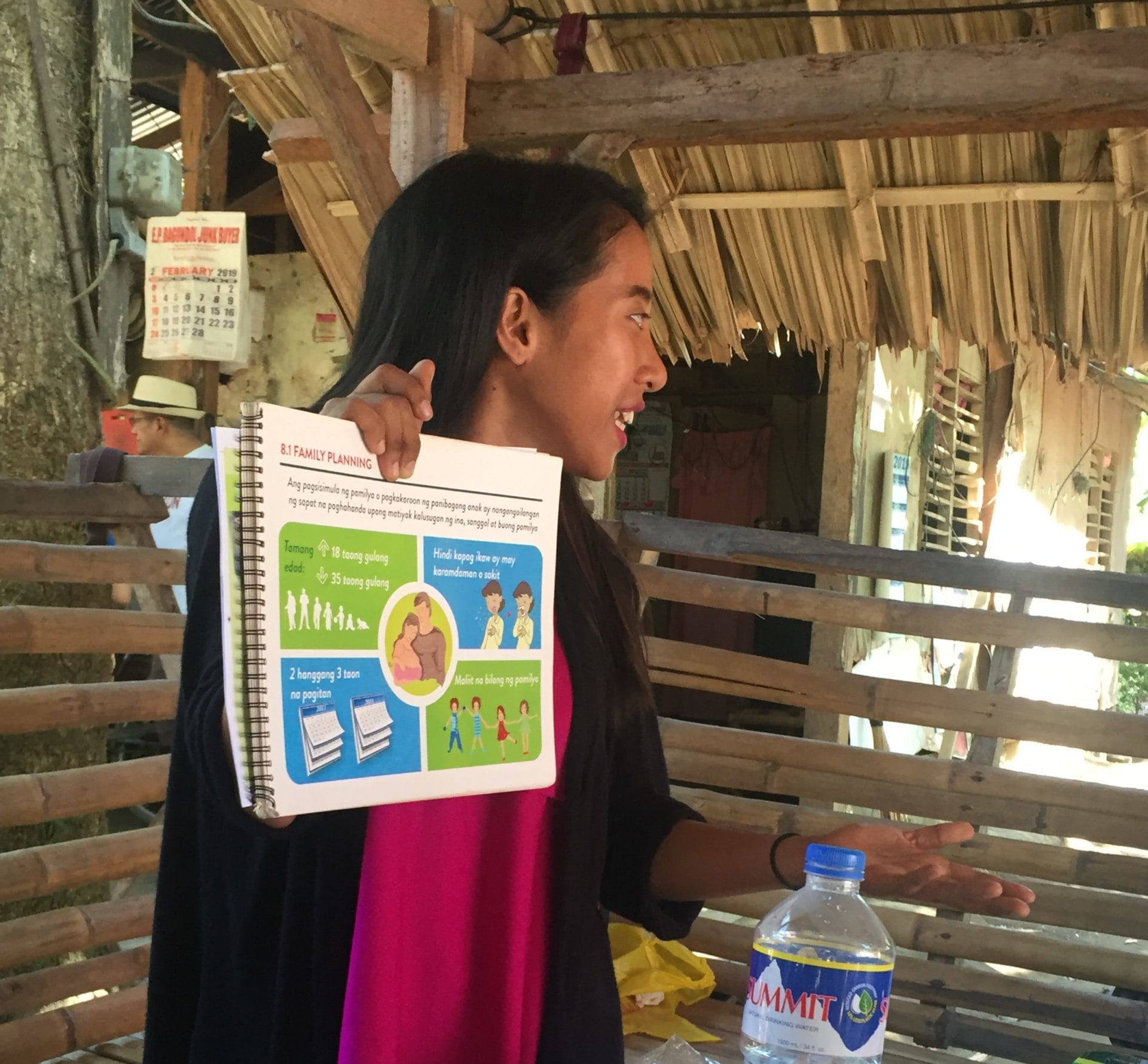 "Transform" Integrates FP to Improve Health and Well-being
ICM is a Christian organization that collaborates directly with a network of pastors and congregations in the central and southern provinces of the Philippines. Most of ICM's partner-pastors are evangelical in tradition and have either an independent charismatic, Baptist or Pentecostal orientation, although there are many other church groups represented. ICM partners with these churches and pastors in remote mountain hamlets, coastal fishing villages, and urban slums to act as a compassionate service delivery channel for the poor.
ICM's flagship program is Transform, a 15-week, classroom-like training on values, health and livelihood funded by private donors which integrates family planning into the health class. Potential Transform clients are screened for health problems and an unmet need for family planning. If they express a need for family planning (FP), ICM refers them to the local Barangay (or village) Health Station for further FP counseling and services. The ICM trainers generally visit the local government unit that oversees the health facility so they know to expect clients and ICM can also be aware of the availability of FP commodities couples may want to use. ICM's training curriculum includes natural family planning and a wide variety of other options.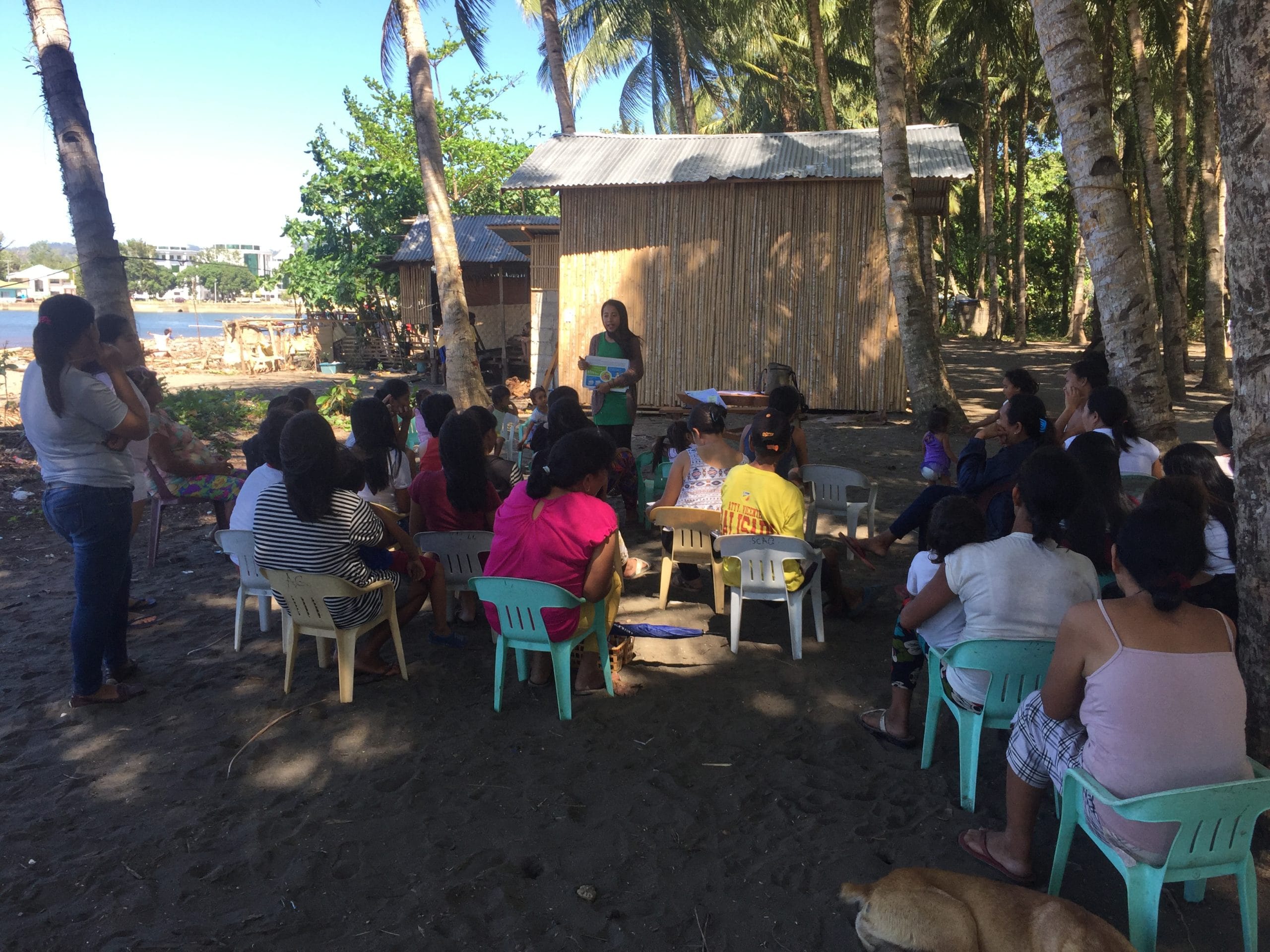 Meeting People Where They Are
"FP concepts and methods are introduced in the health curriculum wherever the Transform lessons are conducted," explains Mylin. "This could be the local church, a covered courtyard, or even under the shade of a tree. Women are advised to talk with their spouses, and to agree on the method they would prefer. Most commonly requested are implants, injectables, intrauterine devices or oral contraceptive pills. We emphasize that a couple should agree on the method that they would like. FP is not a one-sided responsibility of either the husband or wife; it should be shared by both."
The training session discussions on family planning in the Philippines are supplemented by house-to-house visits to enable ICM health staff to talk with a couple in the privacy of their own home. Mylin considers this essential because she says due to the culture in the Philippines, many people consider the open discussion of reproductive health issues sensitive or embarrassing. "Without their friends listening, couples can freely ask questions they would not otherwise ask in front of other people," she said. ICM health staff monitor the clients who received family planning services from the health facility to ensure they are using the methods correctly, but ICM does not maintain its own supply of contraceptives nor does it insert IUDs or implants.
"Family planning is very important because it is the start or the platform of a couple's future," said Mylin. "If a couple plans the number of children they will have – according to their financial means, and their moral values, they will have a better chance for good health and a good future." Learn more about Christians and family planning.
Photographs and interview of Mylin Rendoque, RN by Erica G. Etbew, Junior Editor, ICM. 
---