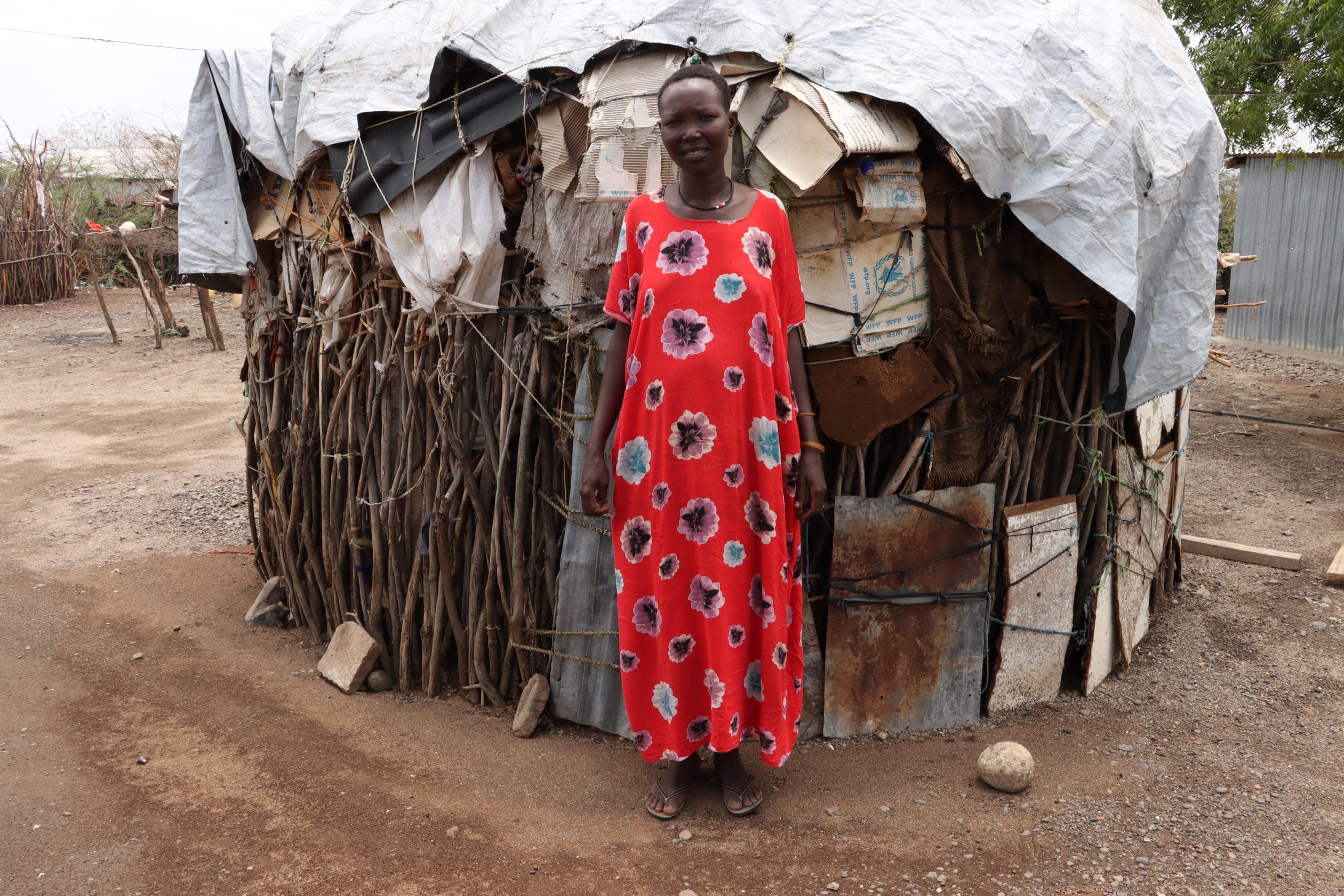 Family Planning, Maternal and Child Health
Stories of Impact: Bringing Family Planning Services to Underserved Communities
February 10, 2023
---
By Deirdre Church, CCIH Program Coordinator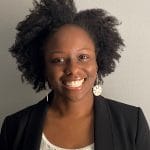 Through the SCOPE project, CCIH partnered with three dynamic local organizations to fight maternal and child morbidity and mortality in underserved communities in Kenya, Malawi, and South Sudan. SCOPE, or Strengthening Community Outcomes Through Positive Engagement, is a 5-year project, from 2019-2024, funded by USAID and managed by World Relief.
Key achievements of the SCOPE project include:
Building capacity of community health workers in hard-to-reach areas
Serving families to receive improved reproductive, maternal, and newborn health care
Providing technical assistance for organizational capacity building in leadership and governance, communications, human resources, advocacy, finance, program management and other organizational domains
The Christian Health Association of Kenya (CHAK) and the Christian Health Association of Malawi (CHAM) – which are CCIH members and local partners – as well as the Organization for People's Empowerment and Needs (OPEN), a local non-governmental organization based in South Sudan, trained community health workers to provide family planning and maternal and child health services to residents in selected underserved communities.
Check out these success stories that show the life-changing, positive impact this work had on expanding healthcare access to vulnerable populations.
Stories of Impact
The Christian Health Association of Kenya implemented the SCOPE project in Kajiado and Turkana Counties. Millicent and Christine, who are mothers, and Ngasike, a traditional birth attendant (TBA), share their stories below, which show the benefits for mothers and babies in a Turkana North village through the SCOPE project.
TBA helps mother in emergency delivery
Millicent Muya, a mother of four children living in Ruk Ruk village, Turkana North Sub County, counts herself lucky to be holding her six-month-old baby boy in her arms. Her labor began unexpectedly one night in March 2022 and she rushed to the village TBA, Ngasike, for assistance. However, as soon as she arrived at the TBA's house, she felt the urge to push and quickly delivered a baby boy.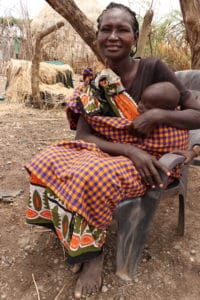 "I was shaken. I did not expect the baby to come so quickly. I worried for my safety and that of my baby and was in a lot of pain," she says. (Millicent and her baby are shown at left. Photo by CHAK.)
"My house is often the first stop for women in labor, as the local TBA," says Ngasike. After being trained by the SCOPE project on the importance of skilled deliveries, she says she no longer does the deliveries herself, but accompanies the pregnant mothers to the local health facility as a birth companion.
Combined facility and community health worker response for improved service
Ngasike's role at the health facility is to encourage the mother, watch for any danger signs, and follow instructions on caring for the mother and baby. She then accompanies the mother and baby back home and ensures they are comfortable. She also works with the community health volunteer (CHV) to ensure they check on the mother and baby and that the babies receive their vaccinations during the following months.
The local women have come to understand the importance of skilled deliveries, but are more comfortable when Ngasike accompanies them to the facility. Ngasike has been able to convince many mothers in her community to deliver their babies in the skilled health facility.
Mother delivers at health facility to protect herself and her baby's health
Christine, who has five children and is six months pregnant, had her first four babies at home. (Christine is shown in the top photo. Photo by CHAK) "The first three babies did not give me problems, but the fourth birth was very difficult. I decided to have the fifth one in a health facility, and the experience was much better. I'm also going to deliver this one in the health facility," she says, adding that a lot of counseling and support by CHVs trained under the SCOPE project have helped her through an otherwise difficult pregnancy.
The Christian Health Association of Malawi implemented the SCOPE project in Lilongwe Rural and Machinga districts. CHAM trained health surveillance assistants (HSAs) affiliated with eight health facilities on community-based family planning (FP), community-based maternal neonatal and child health and integrated community case management (iCCM). The training helped the HSAs to know how to counsel mothers, provide short-term FP methods, refer people to clinics, and provide support at the community level to reduce the burden of traveling long distances. CHAM provided equipment and supplies to HSAs for community services.
Residents in remote areas depend on local HSAs to care for sick children
Community members now flock to Chisuwi Health Post's HSAs to consult when their children fall sick. Families no longer need to travel long distances for the treatment they need for their children. The village clinics promote preventive measures and allow for discussions on key health issues with the community and influence behavioral change to reduce child illnesses. Reuben Banda, an HSA at Chisuwi Health Post, shared his experience. "As a health care worker, through the project, I am empowered with knowledge and skills to manage child illnesses within my community," he said. (Reuben Banda, a health surveillance assistant, is shown below. Photo by Mona Bormet, CCIH)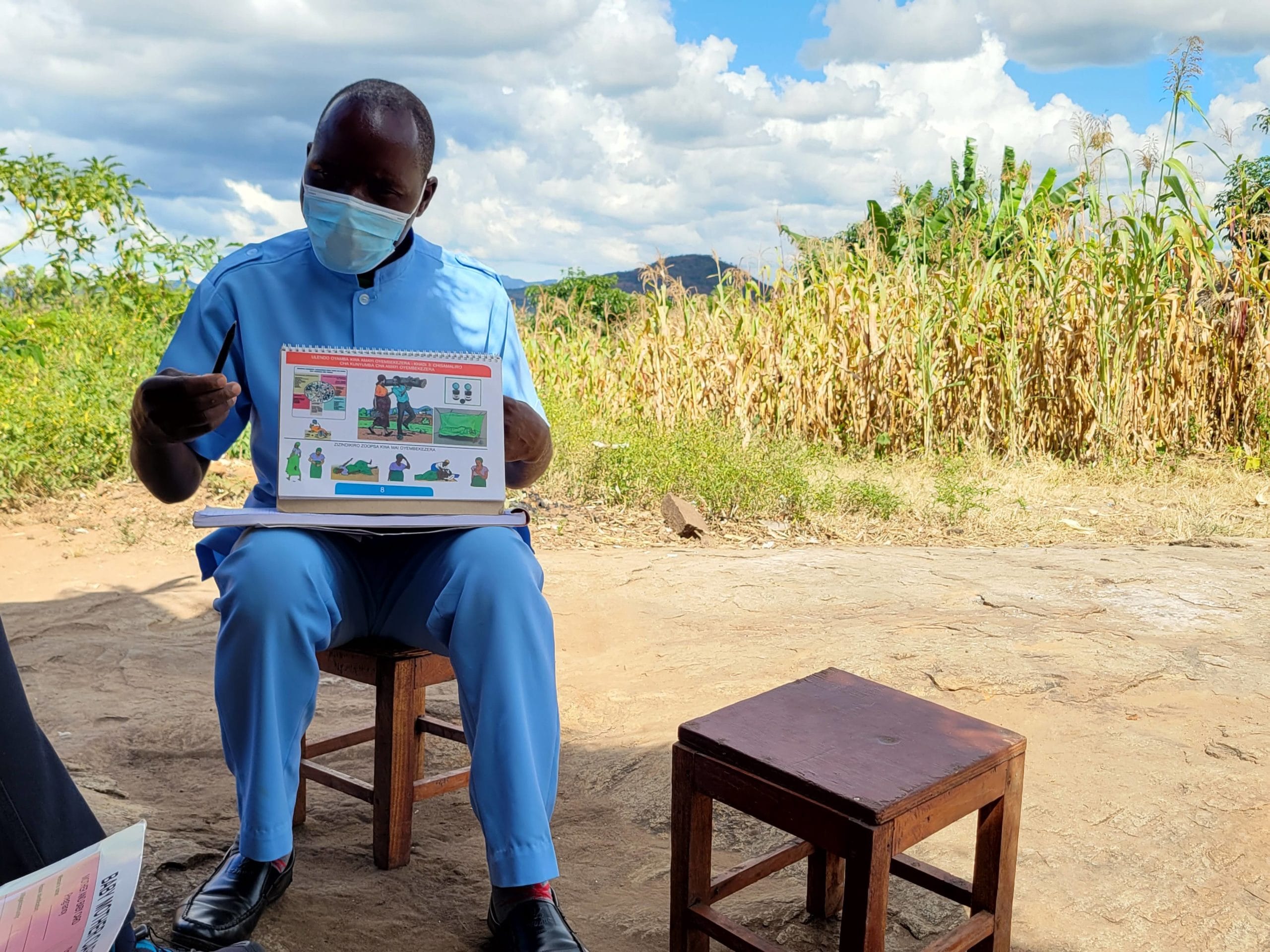 Mr. Enock Maganga, one of the HSAs at Chisuwi Health Post had this to say: "The support we received for the past three years was very vital and a big success. The communities have now stopped chasing us away from their homes and stopped seeking help from traditional healers and the traditional birth attendants. The communities now focus on their children's health as they are aware now that children are the future generation."
Community health workers address barriers to family planning uptake
The Organization for People's Empowerment and Needs (OPEN) implemented the SCOPE project in Maridi and Ibba counties in South Sudan. Two mothers, Nama and Sarah, share their stories of how the SCOPE-trained community health care workers have made a difference in their communities.
In Maridi County South Sudan, Sarah was visited regularly by the SCOPE health promoters and informed about danger signs in pregnancy, proper newborn care, and how to space her children to allow her body to heal before conceiving another child. Her neighbors told her to go to the local health facility for family planning, but her husband thought using FP meant she would never have children again.
"With the help of the SCOPE health promoter in our village, my husband and I accepted to take a long lasting method and it was inserted under the skin of my upper arm that will last for five years before I can conceive again," said Sarah. "We are hopeful that in the coming five years, we shall be able to take care of our remaining children's school fees, food and better health care services."
Community health workers encourage mother to seek perinatal care
Nama, a 36-year-old mother of two children from Ibba County Nakufo Village benefited from visits from trained community health workers who encouraged her to access antenatal care (ANC) services at the local health facility. She found after being examined that she was pregnant with twins, not only one child as she had thought. Health facility staff encouraged her to rest, eat a well-balanced diet and visit the health facility regularly for ANC services and to go to the facility for delivery.
"One morning I started feeling low abdominal and back pain; immediately I informed my elder sister to take me to the health facility. Within a few hours, I delivered the first baby and in that time I was sweating and very tired and in pain and pushed to deliver the second baby," said Nama. "At the end, they immunized my twins and discharged me home after two days."
For more information on the SCOPE project and how to engage with faith communities to reduce preventable maternal and child mortality and morbidity, contact ccih (at) ccih.org and visit the SCOPE page on CCIH's website.
---