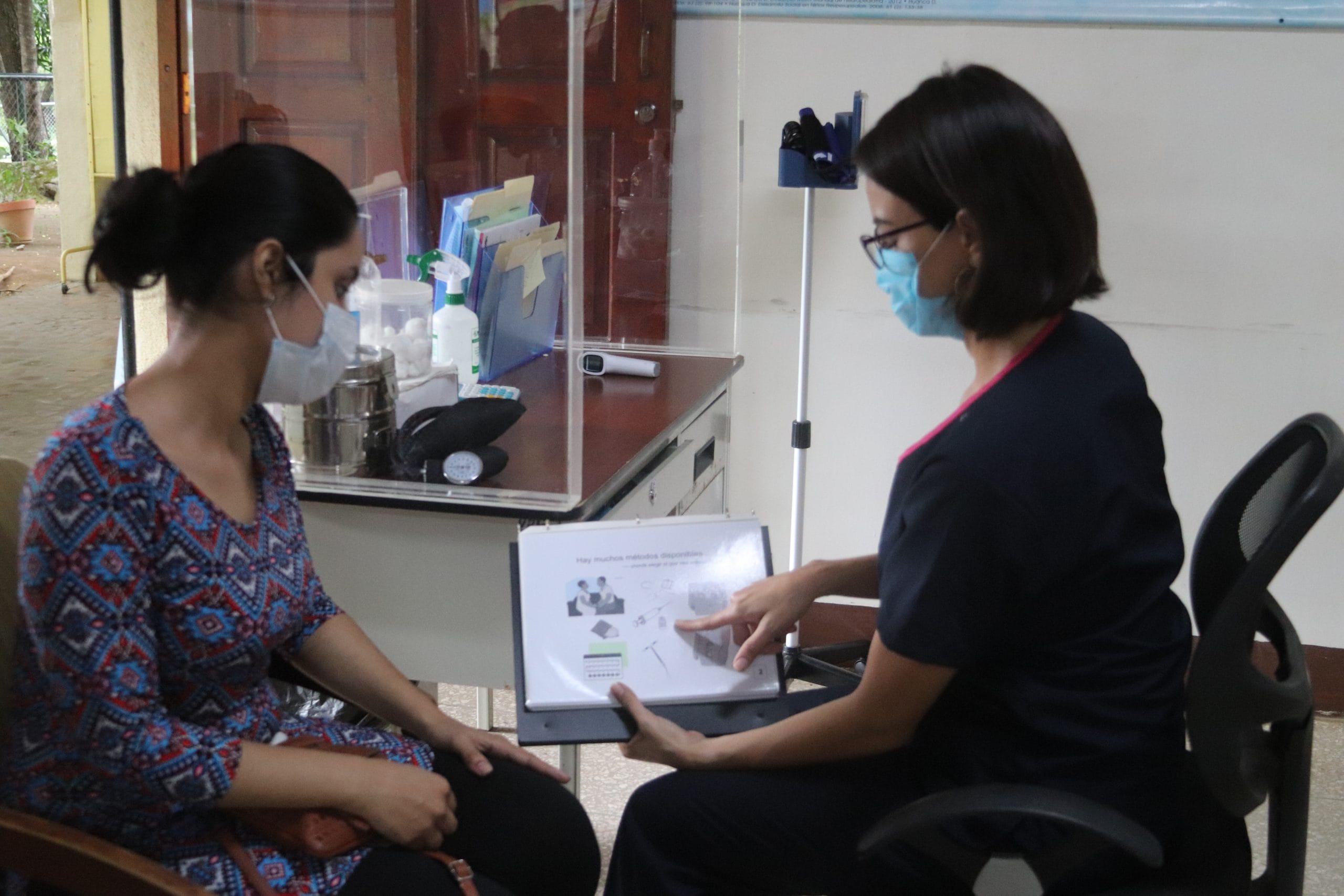 Successes and Challenges of Family Planning Programs in Low-Income Rural and Urban Settings in Nicaragua
October 29, 2020
---
An interview with Dr. Ana Sandoval and Silvia Carbajal, Health Professionals from AMOS Health and Hope about how this faith-based organization works in family planning. 
Dr. Ana Sandoval (below) is a general physician currently working as AMOS Health & Hope's Urban Clinics Manager in Nicaragua. She oversees the operations of the Samaritan Clinic and the Villa Guadalupe Clinic that serve vulnerable families living in low-income communities on the outskirts of the capital city of Managua. During the COVID-19 pandemic, she has taken a leading role in screening patients coming into the Samaritan Clinic, establishing triage systems, and making sure preventive measures are being followed to protect patients, clinic staff, and their families.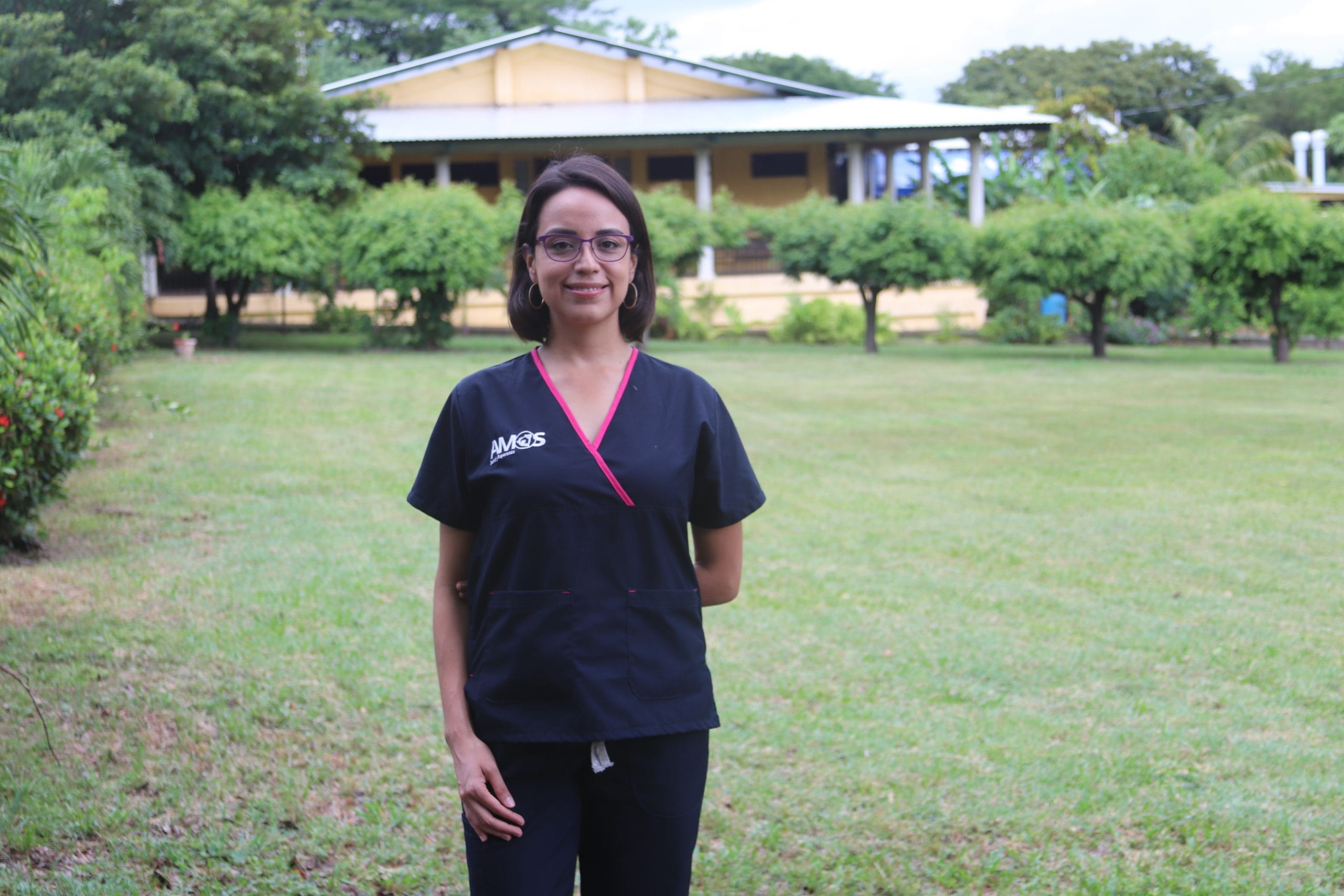 Silvia Carbajal (below) is a pharmacist with more than 18 years of experience. She works closely with other members from the Primary Health Care Team to train health promoters and community health volunteers to dispense essential medications, prevent and treat common illnesses, and promote good health in rural and impoverished communities of Nicaragua.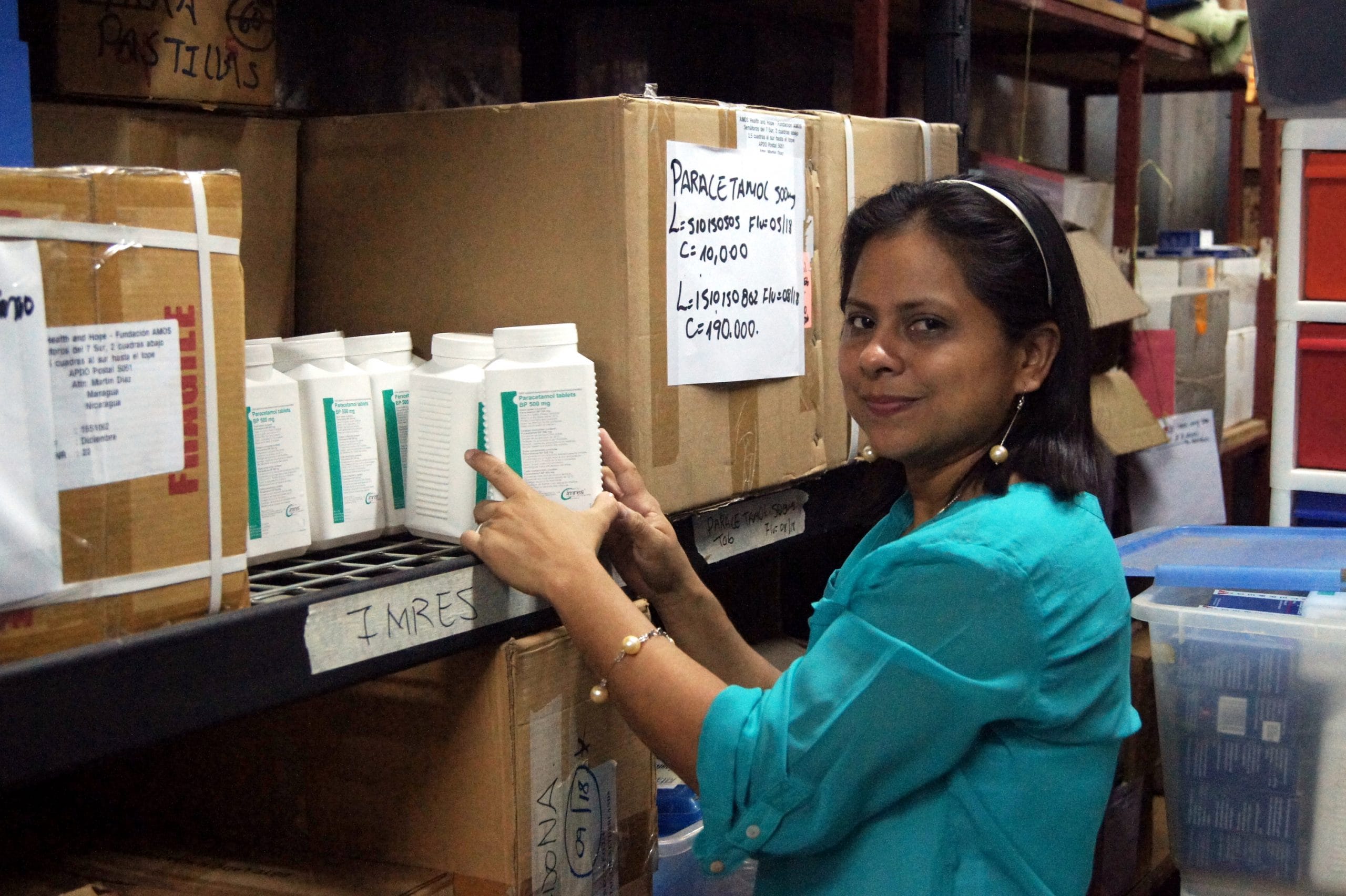 Both Dr. Ana and Silvia oversee and are passionate about the importance of family planning methods as a part of AMOS' ongoing community health work focused on vulnerable communities. In the following interview, Dr. Ana and Silvia share their perspectives on the successes and challenges of this work before and during the COVID-19 pandemic.
Why did AMOS decide to provide family planning services? Were there specific challenges in Nicaragua that led to this decision? If so what were they?
Silvia: In 2018, when a socio-political crisis started in Nicaragua, we began to hear reports from several of our Health Promoters about the lack of medicines available in local health centers run by the Nicaraguan Ministry of Health (MINSA). This was also the case for family planning methods. As a Christian organization concerned with the health and well-being of vulnerable populations, AMOS decided that it was important to address this need and support family planning services, especially during a time of national crisis.
Dr. Ana: In 2018, we contacted our local MINSA health unit to find out what kind of family planning methods they were providing at that time, and we purchased various methods for our on-site Samaritan Clinic based on the needs of that community. At our Villa Guadalupe Clinic, which AMOS took on in August of 2019, family planning methods were already being offered, and patients going there already knew about this service. Since its beginning, gynecological health care has always been a key service provided by the Villa Guadalupe Clinic, and we intend to continue to support this!
Silvia: AMOS has always tried to support and strengthen the strategies of the Nicaraguan Ministry of Health. Among these initiatives is the Community Strategy for Contraceptive Methods (ECMAC in Spanish), which provides a manual for community delivery of contraceptive methods and a guide to train health promoters and community leaders to offer this service. Community leaders offer oral contraceptives, condoms, and with training, they can also provide injectable methods. The ECMAC has been very useful in helping families space out pregnancies and thus, improve those families' economic situations.
How is the decision to provide family planning services consistent with the Christian values of AMOS staff, leadership and supporters?
Silvia: AMOS' values include service to those in need and empowering others to serve their communities. These values are lived out among our staff, donors, and of course, our health promoters and community health volunteers. They are the ones who take the lead managing family planning programs in their communities, since they are best suited to help their neighbors.
We also value justice for all and believe all people should have access to comprehensive and dignified health care services without distinction based on religious ideology, political belief, social or economic position, or any other difference. We believe all people have the right to health, and everyone deserves to have access to health care to lead a healthy life.
Dr. Ana: A lot of what we do ​​is focused on working towards "health for all", and this means that women should be able to decide when they are ready for a pregnancy and child, and whether or not they want to have children at all. It may seem that family planning methods and Christian values contradict one another, but in the realities of our society today, family planning methods help create more equitable communities. If young women are able to take precautions and not get pregnant until they are ready to start a family, they can pursue education, contribute to their communities, and avoid perpetuating the cycle of poverty.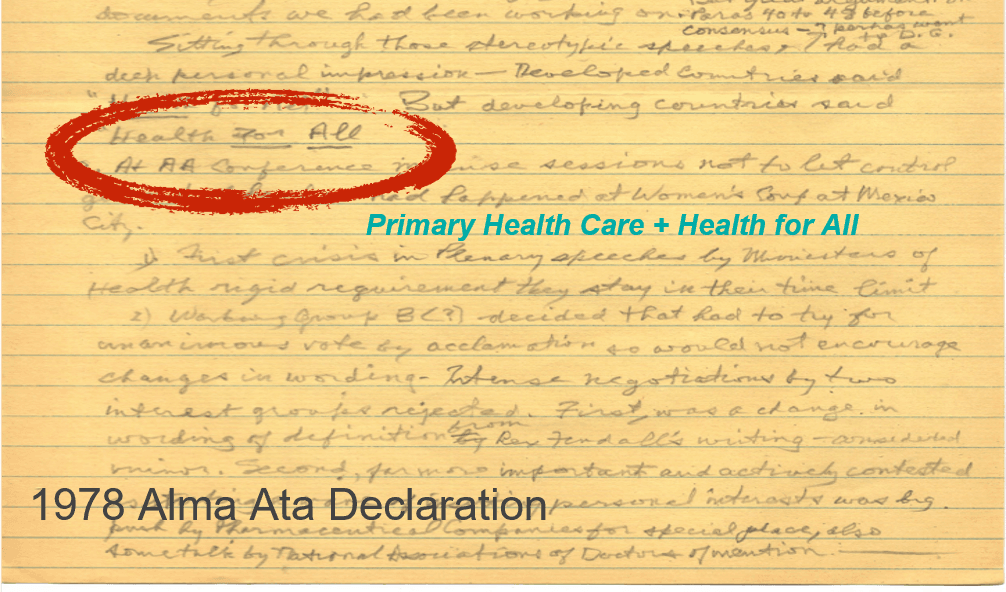 This means access to family planning is a matter of social justice. AMOS does not promote sexual relations, but in analyzing the context in which we live, one way to stop the cycle of poverty and promote women's agency over their own lives is by giving them the option to use contraceptives. Moreover, young women living in poverty are able to access them for free.
How have the faith communities, and especially faith leaders, in Nicaragua responded to the family planning services?
Silvia: When MINSA was starting the family planning program in rural areas, our health promoters told us that religious leaders did not agree with its ideals. They wanted women to have many children so that the community would be a happier place.
Our AMOS health promoters approached these religious leaders and explained more about the importance of using contraceptive methods to help young women wait for the right moment to become mothers, and help mothers with many children space out their pregnancies. They explained that this program has advantages for the community, the economy, and the health and well-being of poor families. Little by little, religious leaders have come to accept this initiative, and now they don't even comment on the issue. In some communities we serve, religious leaders wholly support the program, and even some of their wives are using contraceptive methods.
What methods of family planning does AMOS provide?
Dr. Ana: AMOS offers four contraceptive methods: the once-a-month contraceptive injection, the 3-month contraceptive injection, oral contraceptives, and condoms. We offer these same family planning methods in each of the 25 communities we serve because they align with what MINSA may already have available, and they are easy for our health promoters in rural areas to dispense to community members. In Nicaragua, there are other methods of contraception such as the IUD (intrauterine device), but since its insertion requires a doctor or other trained health professional, its use at the community level is not possible.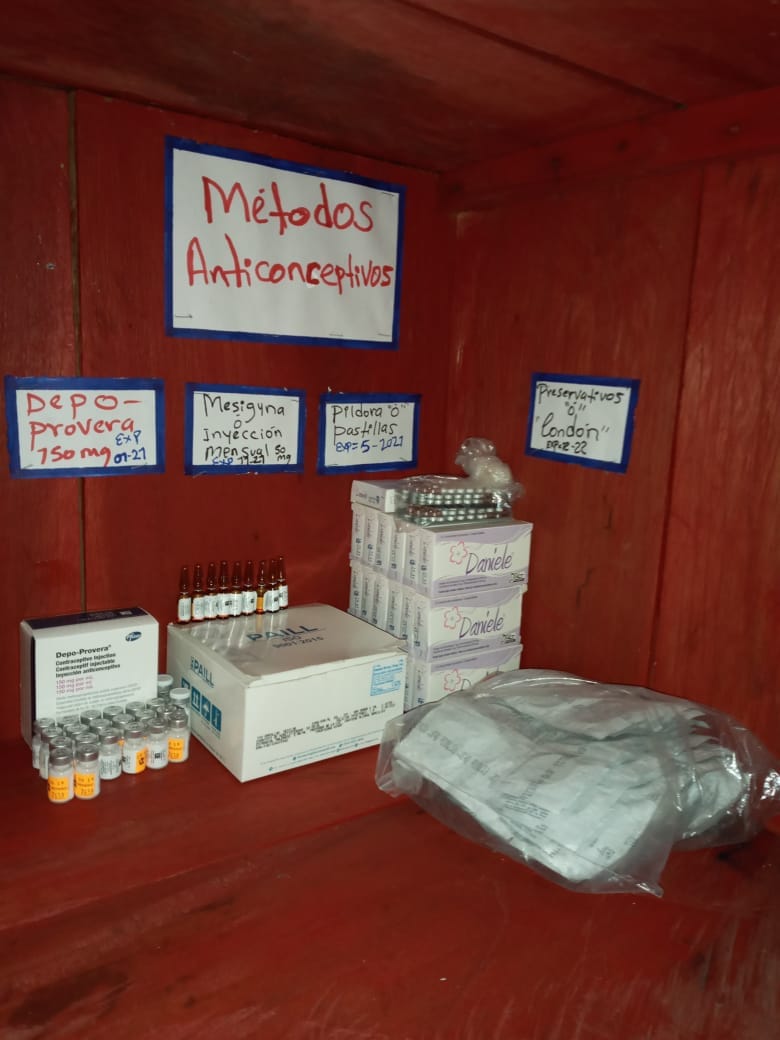 How does AMOS educate communities about family planning?
Silvia: AMOS provides family planning methods to communities where MINSA has trained someone to initiate and monitor the program. We always work in coordination with MINSA to avoid duplicating efforts, gain more accurate projections of community needs, and make efficient purchases based on the family planning supplies they may already have available at their clinics.
In the 23 rural communities we serve, MINSA first educates our health promoters or members of their health committees about family planning methods.
MINSA holds trainings in each region, provides manuals to teach about various contraceptive methods, and equips these community leaders to educate couples in their communities on the subject. It is interesting to note that there are several communities in which we work where a member of the health committee has the designated role of managing family planning rather than the health promoter. In these cases, the committee member acts as a support for the health promoter and takes a greater role in the work to improve the health of their community.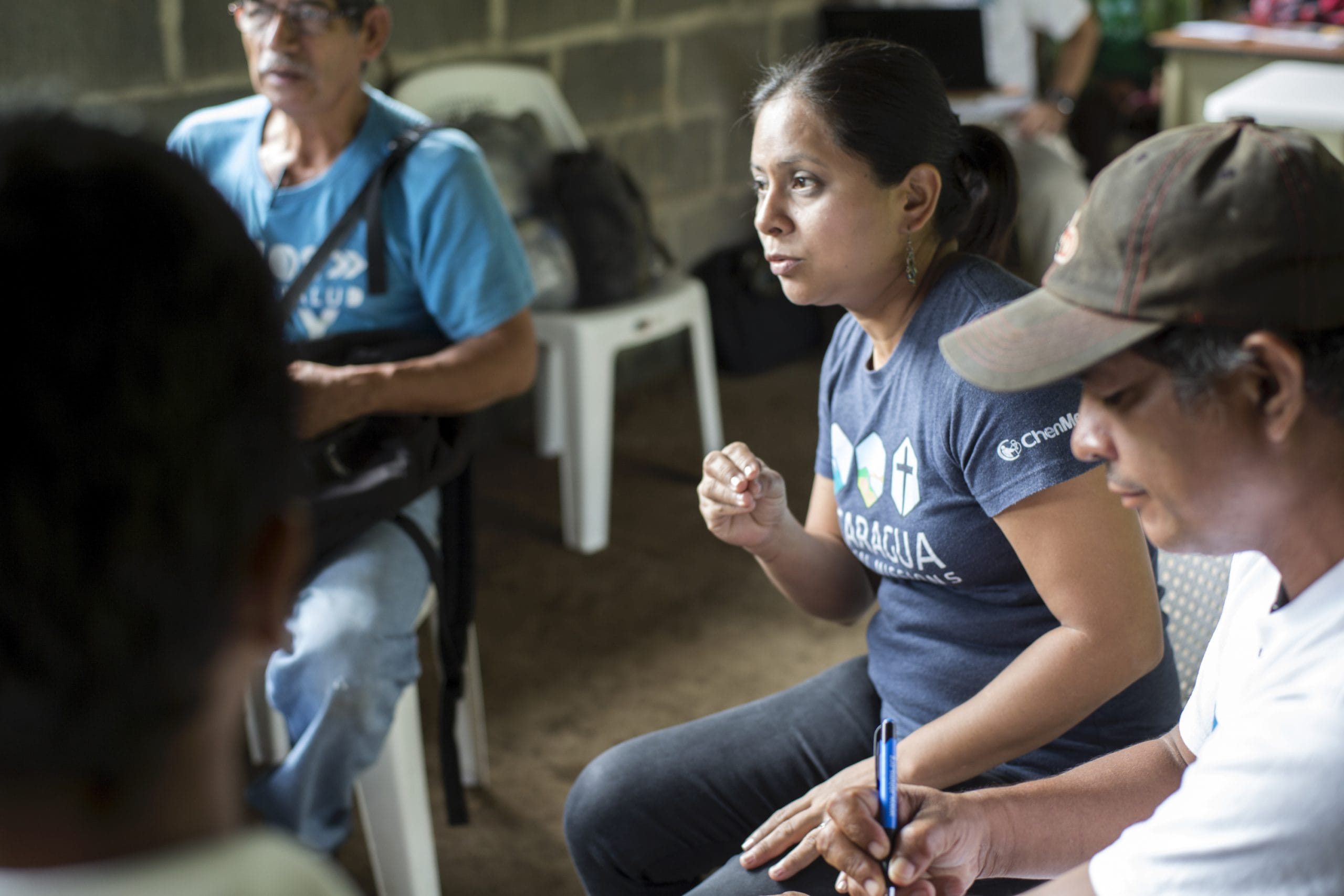 AMOS' role is to deliver and replenish family planning supplies in each community, and further train health promoters in the ways they educate about and monitor the use of contraceptive methods. After initial trainings by MINSA, health promoters and health committee members begin to promote family planning options when they conduct home visits to families with young children, or when women of childbearing age visit their community clinics. Health promoters monitor the number of pregnancies in each community, and follow up with moms to see if they are using family planning methods after giving birth. In some communities, husbands even pick up contraceptives from the community clinic so that their wives can use them right on schedule!
Dr. Ana: In our two clinics in urban areas, our doctors ask patients of childbearing age about their gynecological history and what contraceptives they use. If patients do not use a specific contraceptive, they are asked if they want to get pregnant, which is important to consider! We have had some patients who want to get pregnant, and we refer them to our pregnancy support group so they can receive special support and education especially for moms-to-be.
If patients do not want to get pregnant, AMOS doctors educate them about the contraceptives we have available and the benefits of each type. This issue can be a bit difficult to address, but our aim is to give our patients as much guidance as possible so they can choose when it is right for them to start a family without compromising their personal aspirations and goals.
Are there differences between the clinics in the urban areas and the rural family planning programs?
Dr. Ana: At our two urban clinics, the most popular methods are once-a-month injections and oral contraceptives. What I have heard from these patients is that they do not like the three-month injection because their period disappears, which makes them anxious. They think they may be pregnant, worry more, go to the doctor, or feel pain. In reality, reactions to each type of contraceptive vary from woman to woman.
Silvia: In rural communities, the most-used method has been the three-month injection. Some women prefer this injection because they do not want to get shots each month. However, it is important to note that although women may have a preference for a specific method, sometimes they must make use of what is available if the method of their choice is out of stock. Though we try our best to keep track of preferences and make projections alongside our health promoters, sometimes MINSA runs out of various contraceptives at their clinics which leads to higher demand at ours, and there are barriers to restocking supplies quickly as these rural communities can be located up to eight hours away from AMOS' headquarters in Managua.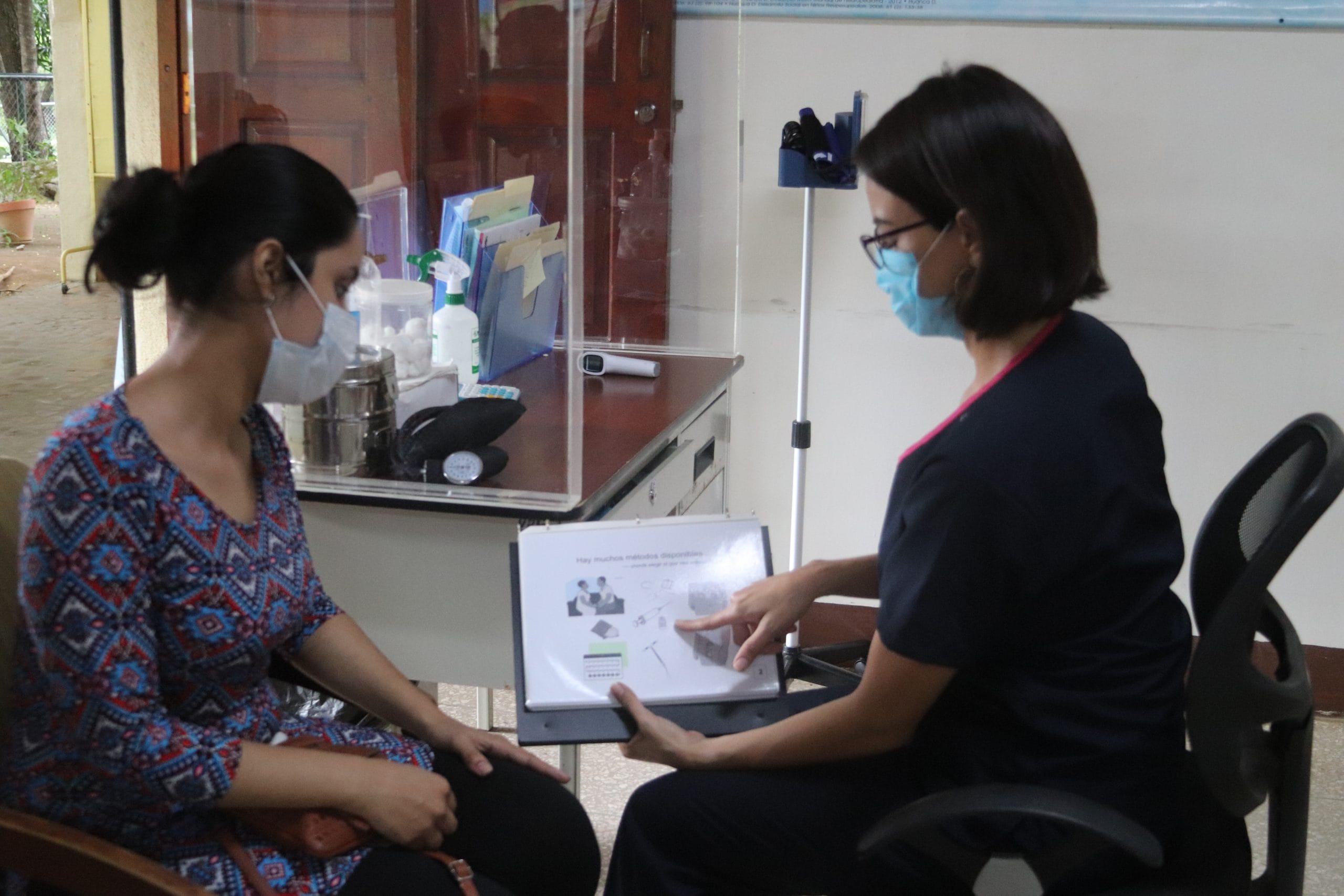 Are there differences in distribution and how the programs are run?
Silvia: With support from our network of partners and donors, AMOS sources and provides all our medications, including contraceptives, for free. We come up with annual estimates according to documented needs, and we always try to have a little more in stock in case of emergency. In rural communities, health promoters keep a database to track how many women use various family planning methods, and we distribute contraceptives according to this information and the number of women of child-bearing age. We aim to replenish the stock of contraceptive methods in each community two or three times per year.
Are there particular challenges in certain areas, or due to the pandemic that you must address?
Dr. Ana: Since the start of the socio-political crisis in 2018, the prices of medicines in Nicaragua have increased dramatically. Because of the economic effects of the crisis and the COVID-19 pandemic, the price of contraceptives has also increased, and so has the demand for family planning. Unfortunately, we are only able to offer injectable contraceptive methods to our patients right now.
We are waiting for prices to stabilize so we can offer oral contraceptives once again, but for now, our patients must decide whether to buy an oral contraceptive at the pharmacy that will cost them three times what it used to, or use an injection-based method at an AMOS Clinic for free. With support from our network of partners and donors, AMOS sources and provides all our medications, including contraceptives, for free. In 2018, we received a special donation from a Christian organization to support the immense need for family planning methods at that time, especially because the Ministry of Health had problems offering them. Now, the program continues in our rural communities and urban clinics thanks to the generosity of private donors who help with supplying essential medicines as well.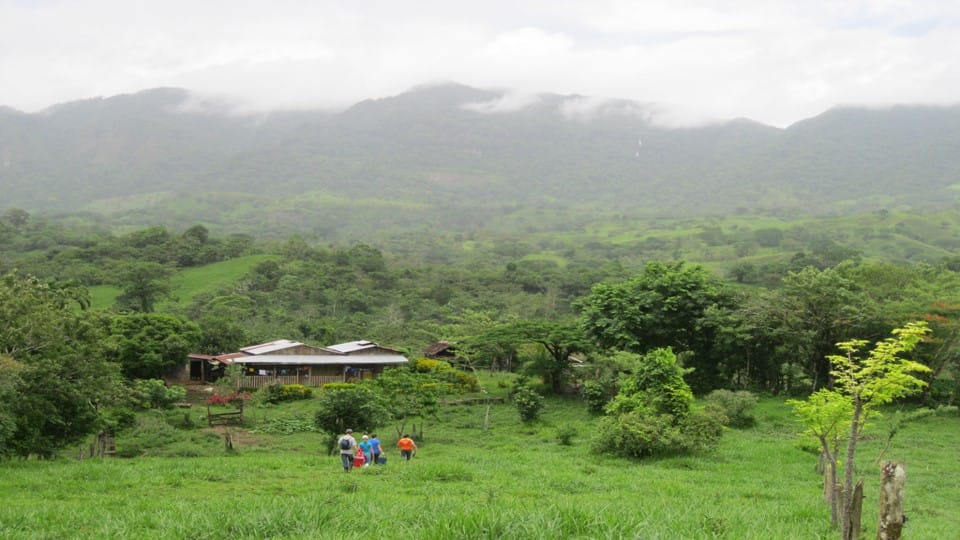 Contraceptive methods in Nicaragua are all imported since they are not produced nationally. This year, costs associated with importing medicines and other items have increased, including custom fees and taxes. Providers are importing commercial brands instead of generic ones, which are more expensive. In addition to that, in Nicaragua, every six months, we are experiencing an increase in medicine prices as a result of inflation and higher costs for importing medicines.
Another challenge is that Nicaragua has the highest adolescent pregnancy rate in Central America. In 2018, I personally saw many 14-year-old patients who were pregnant. We have seen mothers come to our clinics with their pregnant teenage daughters, and we ask if they had used any contraceptives. Most of the time, their answer is no. Lots of these teenagers did not think they could get pregnant with their first sexual relationship. These girls are sometimes pregnant at 15, 16, or 17 years old, and in these cases, parents do express that they would have preferred their daughters were on contraceptives.
Education on these subjects is very important, especially at an earlier age. For this reason, during our medical consultations, doctors counsel patients on the different family planning methods, which ones protect them from sexually transmitted diseases, their level of efficacy in preventing pregnancy, and in the case of teenagers explain that abstinence is the best way to prevent an unwanted pregnancy and a STD. Doctors share about family planning methods and about the option to delay sexual relations to teenagers who are undecided about using them or may be afraid to ask. The subject is approached delicately but honestly. It helps young patients when we explain to them that our doctors maintain a confidential relationship with their patients, and that medical records are private documents which are never disclosed publicly.
Do you have a story from a family who was helped by AMOS with family planning?
Silvia: Rosa*, a 37-year-old woman who lives in the rural community of Apantillo in the mountains of Matagalpa, is the proud mother of four beautiful children. For the last two years, she has used family planning methods consistently, and currently, she uses the 3-month injection. She told us, "I am very grateful to AMOS and its donors because thanks to your support, I have been able to space out my pregnancies. Thanks to you, I feel better because I am not constantly worried about becoming pregnant, and I can take care of my family. I am very grateful to Ada Luz Montenegro — the AMOS trained health promoter in Apantillo– for counseling me about family planning methods and helping me choose the one that suits me best. I am grateful for her service to the community and for the ways she helps women take charge of their own health."
For Rosa, it is very important that her husband supports her in her decisions and that they both agree on when it is best to have children. Rosa also advises other women in her community to talk to their partners about family planning and take advantage of the contraceptive methods available for free in their own community!
*Name changed to protect privacy.  
Learn more about faith-based organizations and family planning. All photos courtesy of AMOS. 
---