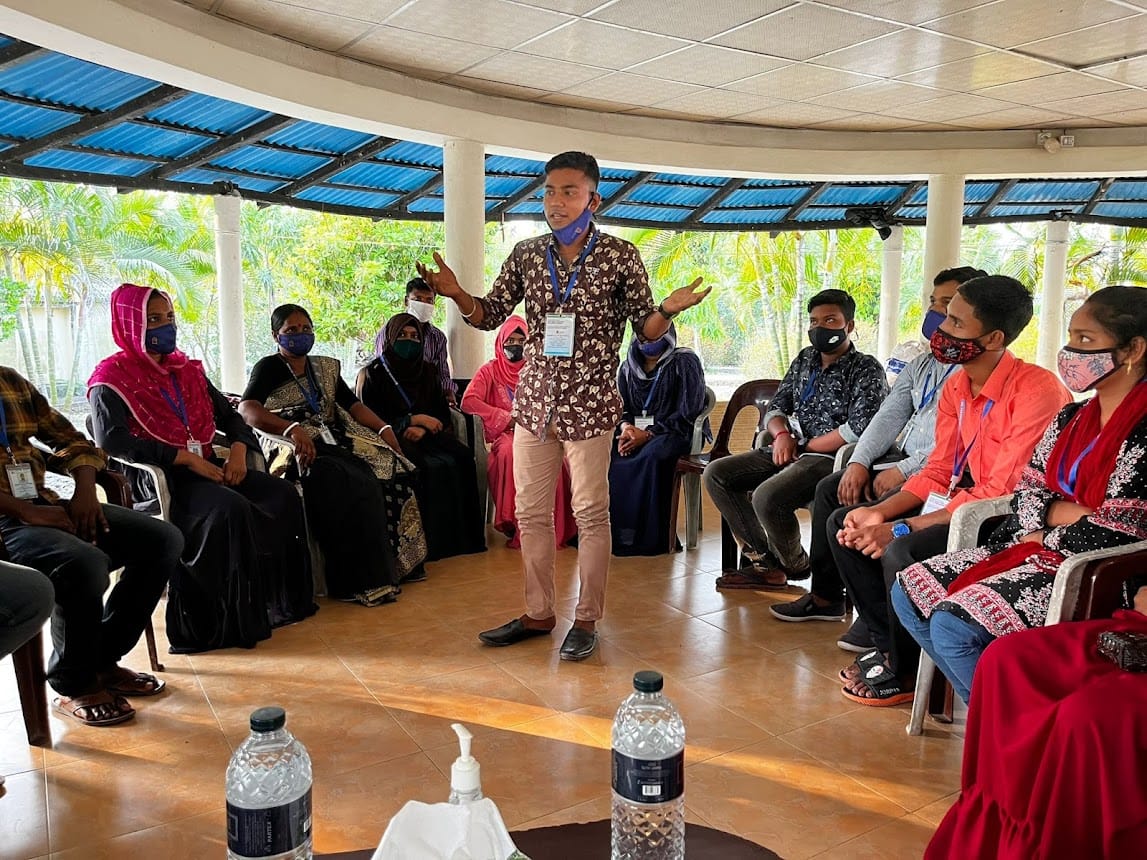 Trip Report: Supporting Faith Based Organizations in Bangladesh to Reach Very Young Adolescents
June 3, 2022
---
By Carolyn J. O'Brien, Program Advisor, CCIH
Over the chorus of rooster calls and goats bleating, I could hear the enthusiasm in the voices of youth, parents, and community members discussing health and gender equity. Mona Bormet, Program Director at CCIH, and I participated in an 11 day field visit in Bangladesh in March 2022 to monitor an activity focused on very young adolescents (VYAs) – youth aged 10 to 14 – led by World Renew and LAMB Hospital-Integrated Rural Health and Development, our partners through USAID's MOMENTUM Country and Global Leadership project.
It was our first time meeting our partners and seeing this important work in Bangladesh since we started working together on this effort in January 2021. MOMENTUM Country and Global Leadership focuses on VYAs because this age is a critical time to lay foundations for positive reproductive health outcomes and address harmful gender attitudes and behaviors, which have been linked to a multitude of negative consequences including early marriage and early childbearing which can lead to social isolation and increased likelihood of school dropout. Bangladesh is an important area to focus on VYAs because it has the highest adolescent fertility rate in South Asia with 22 percent of girls getting married before the age of 15. Faith-based organizations (FBOs) are well positioned to work with communities, families, and VYAs due to their deep community connections and established trust. The overarching goal of this activity is to strengthen the capacity of FBOs to implement evidence-based approaches to improve health and gender equality among VYAs.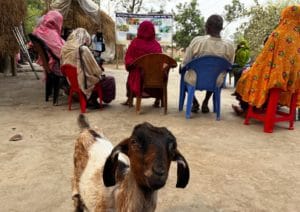 To achieve this goal, World Renew and LAMB are implementing Save the Children's Choices, Voices, and Promises curriculum. This is a three-tiered approach that addresses the themes of health and gender equality through different methods. The Choices program works directly with VYAs, challenging girls' and boys' views on restrictive gender norms and promoting gender equity. Voices brings together the VYAs' parents, increasing dialogue between parents and children to improve gender equity in the household. And finally, Promises assembles key community influencers to shift gender norms within communities to create environments where girls and boys are valued equally. It's tremendous that this is the first time the program has been implemented fully in Bangladesh and FBOs are leading this effort. World Renew and LAMB helped to translate the Choices materials, hired local adolescent artists (both boys and girls) to create illustrations for the Promises posters, and recorded parent testimonials for Voices. In short, World Renew and LAMB did not just implement the program but they had a large hand in adapting it for Bangladesh, a benefit that will have great value for many years to come.
Mona and I were grateful to be able to observe Choices, Voices, and Promises sessions in both project areas of Bangladesh. It was compelling to watch mothers and fathers debate responsibilities during the Voices session, hear the village policeman offer to spread knowledge about child marriage from house to house during the Promises session, and hear a brother acknowledge that he needs to share chores with his sister during the Choices session. We were also able to meet with two Choices groups that had "graduated" from the program, completing all 12 sessions. It was extraordinary to hear how much they remembered and understood from the program. For many, it had made real tangible change in their lives. Many of the girls noted they had more time to study now that the chores were shared more equally. A few others noted that, now, they have shared their hopes and dreams with their parents, and their parents are able to support them. The program is expected to end in May 2022 and it has already reached over 400 VYAs.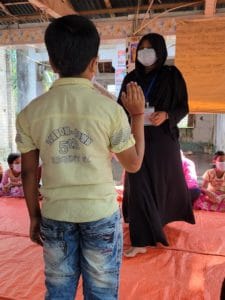 One powerful, but unintended, effect of this activity is the impact on facilitators and volunteers who help run the program. We were able to meet with facilitators (ages 15-18) and volunteers (ages 18-25) who were supporting World Renew's local partner Faith In Action (FIA) to implement Choices, Voices, Promises in Southern Bangladesh. Several facilitators mentioned how much working in this program has built their confidence and strengthened their community ties. Two of the female volunteers noted that teaching the curriculum on hopes and dreams made them reflect on their unrealized career aspirations. They have both enrolled in school again to pursue their careers with the support of their families. There were more powerful stories shared and I'm sure many more unshared, but one thing was very clear: young people are dynamic change agents with an immeasurable potential to improve health outcomes on a large scale.
We were very impressed by the work of the FBOs involved in this project and the response from the community. One partner mentioned, "We aren't giving them physical materials, they are given knowledge and leadership skills. What we give them, no one can take from them." LAMB, World Renew, and FIA's long standing presence and commitment to the diverse religious communities they work with has allowed VYAs, parents, and community members to accept the Choices, Voices, Promises curriculum and inspire social and behavior change. Another partner said, "We are a minority religion, so we are very careful to respect the community and get to know the community. Part of peacebuilding is to see people as people, not as a project or branded by their religion." It's clear that the FBOs' community transformation approach affects the success of this program and many others.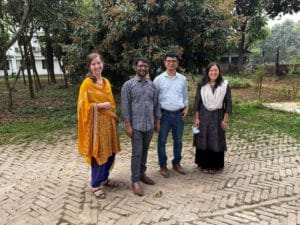 Overall, the trip was an excellent experience to fortify partnerships with the Bangladesh FBOs supporting MOMENTUM Country and Global Leadership. What really struck me was the VYAs' amazing capacity to conceptualize their hopes and dreams when given the time and space to do so. This has immeasurable value to the community. Many of our partners were surprised with how well the VYAs were able to express themselves and share messages with their siblings, parents, and friends. One key takeaway from this experience is that VYAs shouldn't be underestimated and must be included in cross sector programming.
Personally, I am still reflecting on the powerful stories I heard from young people during this visit. They give me hope in a time where we are inundated with pessimistic news cycles. Each experience was treasured, from attending a local church service to eating local crabs under the hazy evening sun with colleagues. These moments of learning and connecting are my favorite part of working in global health.
---