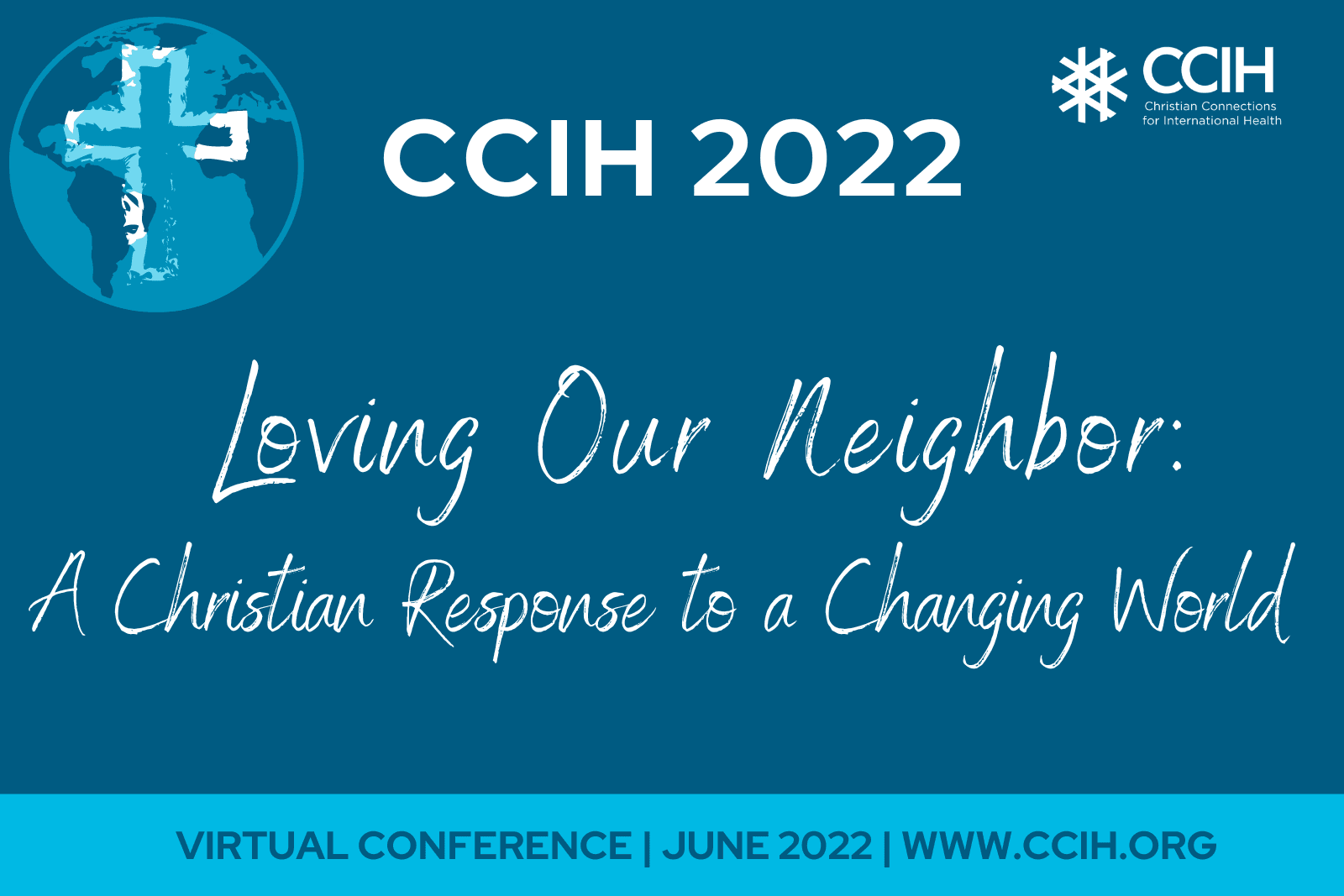 CCIH 2022 Conference: Loving Our Neighbor
May 5, 2022
---
What should we offer a world that is straining from the challenges and opportunities that most of us have never before experienced? Join us in June as we bring together colleagues from across the globe to discuss how Christians – with love for Christ and for neighbor – are working to serve our communities, and striving for high-quality, sustainable solutions.
Dates and Times
The conference will consist of six sessions over three weeks: June 7, 9, 14, 16, 21, and 23 from 8:00 am to 11:00 am EDT each day.
Anticipating change requires us to start from a place of love – love for Christ and for neighbor. We must also strive for high-quality, sustainable solutions in our response. With this in mind we developed the following 6 themes for the 6 conference sessions:
1. Loving Our Neighbor: A Christian Response to a Changing World
2. The Long Race: Increasing Effective Leadership and Governance While Preventing Burnout
3. Lessons from Community-Based Initiatives: Learning to Love Our Neighbors
4. Strengthening Health Systems for Resilience in Times of Change
5. Quality of Care: Improving Services for the Whole Person in Times of Change
6. Localization of Health: What is Necessary to Ensure Healing and Sustainability?
Simultaneous Interpretation
La conférence comprendra une interprétation simultanée en français. Pour en savoir plus sur la conférence en français, dans le coin supérieur droit, sélectionnez le français comme langue.
La conferencia contará con interpretación simultánea en español. Para obtener más información sobre la conferencia en español, y en la esquina superior derecha, seleccione español como idioma.
We are excited to announce we will have simultaneous interpretation into French and Spanish during the conference. Please share this news with your French- and Spanish-speaking colleagues!
Registration
PLEASE NOTE: Registration is free for CCIH members and for all people based in low- and middle-income countries (LMIC). See the World Bank classification of economies here. When you register, if you are already a CCIH member or do not wish to choose to purchase membership at this time, please be careful not to select the check box for membership after you select conference days. Selecting membership will result in a request for a payment method. Please REGISTER HERE.
You will receive a confirmation email that includes calendar invitations. We look forward to your involvement in June!  
Program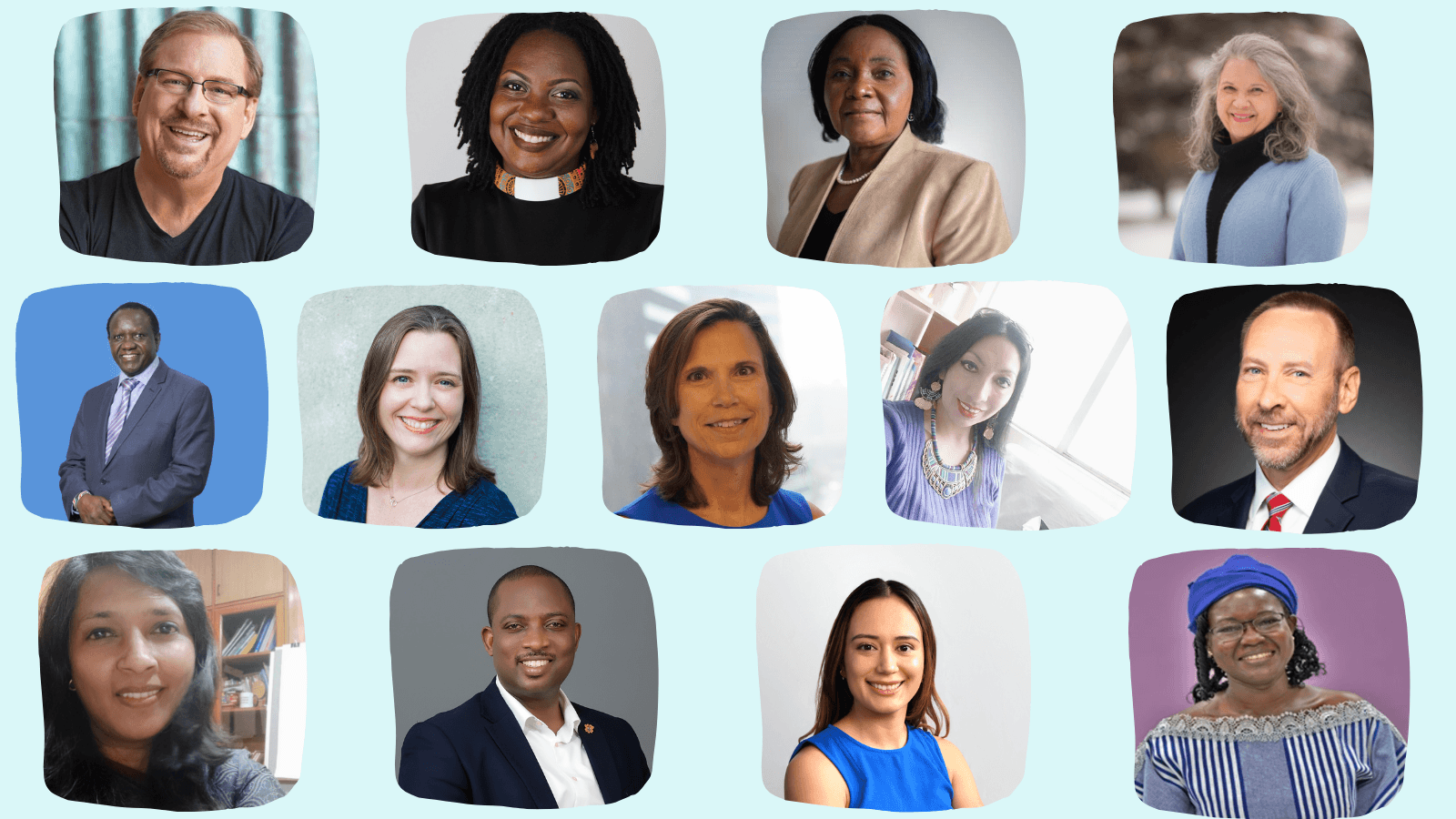 We're excited to share an array of participants from across the globe with diverse experiences. Here is a sample of our stellar lineup of speakers:
Pastor Rick Warren, Founder and Senior Pastor of Saddleback Church and author of The Purpose-Driven Life
Reverend Judith Johnson-Grant, Ordained Minister, Jamaica Baptist Union
Karen Sichinga, MSN, MPH, Executive Director, Churches Health Association of Zambia
Deborah Dortzbach, MPH, MN, International Health Consultant, former Director, Health and Social Development, World Relief
Samuel Mwenda, MD, General Secretary, Christian Health Association of Kenya
Kate Rademacher, Author of Reclaiming Rest: The Promise of Sabbath, Solitude, and Stillness in a Restless World
Mary Beth Powers, Chief Executive Officer, CMMB
Gracia Violeta Ross Quiroga, Programme Executive for EHAIA (Ecuenical HIV/AIDS Initiatives and Advocacy), World Council of Churches
Nathaniel Smith, MD, Anglican Priest, and Infectious Disease Physician with the Centers for Disease Control and Prevention's (CDC) Center for Global Health, About Dr. Smith in Christianity Today
Priya John, MBBS, MD, DNB, General Secretary, Christian Medical Association of India
Peter Yeboah, MPH, Executive Director, Christian Health Association of Ghana and Chair of the Africa Christian Health Associations Platform
Diana Cabezas, PhD, Monitoring and Evaluation Specialist Fellow, Compassion International, interviewing Jedida Sempore, MD, Manager of Program Support, Compassion International, Burkina Faso
Space Holder
Thank You To Our Sponsors
Space Holder
More About Our Sponsors
Platinum
Space Holder
World Vision
Gold
Space Holder
Health for All Nations / Christian Journal for Global Health
Space Holder
World Relieface Holder
Silver
Space Holder
ADRA International (Adventist Development and Relief Agency)
Space Holder
American Leprosy Missions
Space Holder
Eastern Mennonite University School of Nursing
Space Holder
Health Education Program for Developing Communities (HEPFDC)
Space Holder
IMA World Health /Corus International
Bronze
Space Holder
CURE International
Space Holder
INMED (Institute for International Medicine)
Space Holder
MBF (Medical Benevolence Foundation)
Our Guiding Verse
Serving the Lord means loving and caring for our neighbors, both far and near. In this spirit, we chose the following guiding verse for the 2022 Conference: "Be devoted to one another in love. Honor one another above yourselves. Never be lacking in zeal, but keep your spiritual fervor, serving the Lord." (Romans 12:10-11)
Sponsorship
We would love to have your support of the conference. Sponsorship puts your organization in front faith-based health leaders and partners from across the globe. Over the past two years, our virtual gatherings assembled over 900 people from over 70 countries. Many participate actively in live sessions, but many more watch the recordings later. Participants include executives,
managers, technical staff, medical professionals, students, ministers, and advocates. Consider sponsoring the conference and connect with hundreds of influencers. Learn more about Sponsorship
Thanks to Our Conference Planning Committee
We're grateful to the CCIH 2022 Conference Planning Committee members for all their help and support planning this event:
Laura Berry, Blessings International
Dick Day, CMMB
Michael Idah, Christian Health Association of Nigeria
Josh Korn, CURE International
Dr. Henry Mosley, Johns Hopkins University School of Public Health
Cornelia Mukandie, Africa Christian Health Associations Platform (ACHAP)
Kris Panico, Individual Member
Kris Prenger, InterServe
Rolando Santiago, Individual Member
Simon Ssentongo, ACHAP
Nancy Tenbroek, World Renew
---