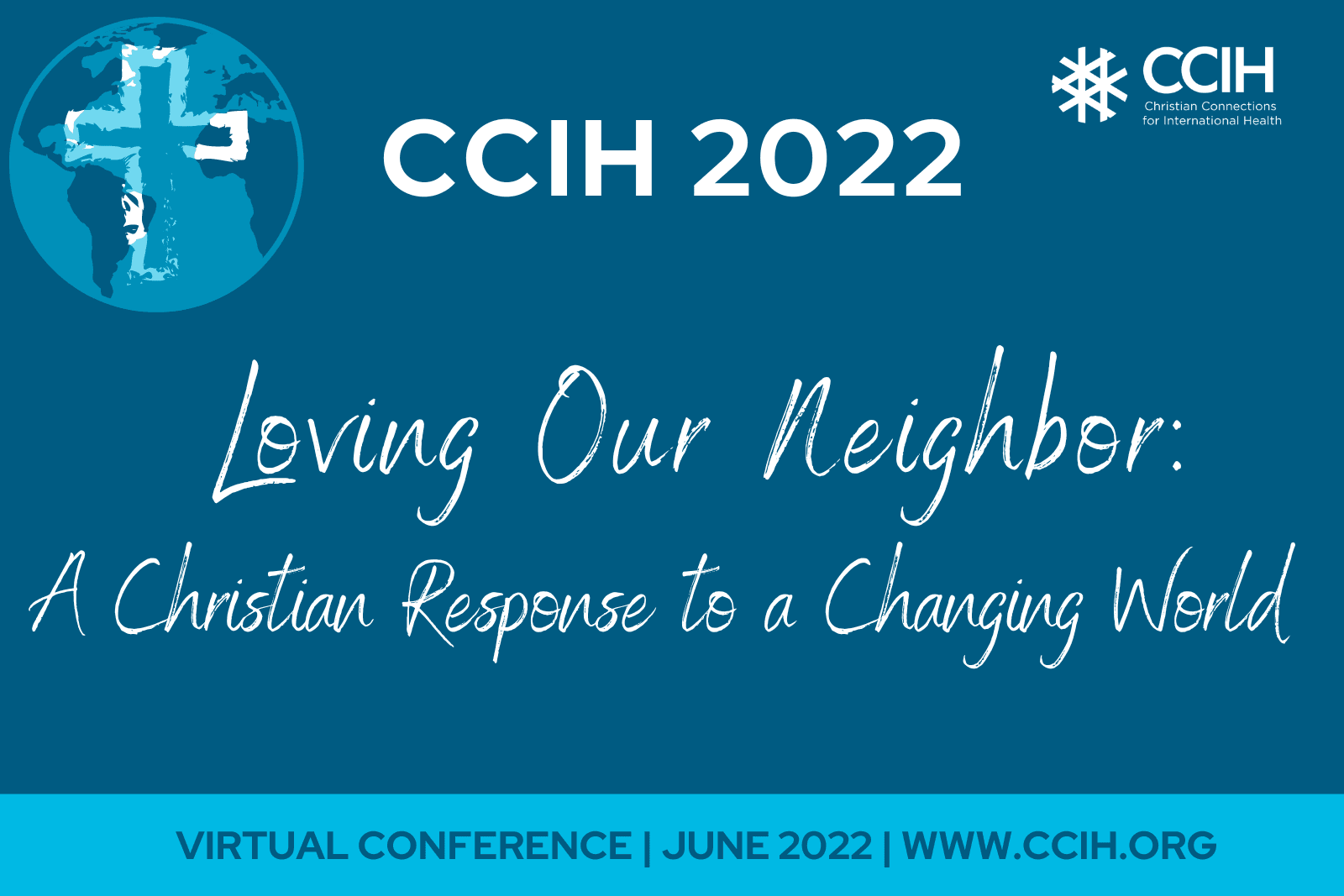 CCIH 2022 Conference: Loving Our Neighbor
June 23, 2022
---
The CCIH 2022 conference attracted more than 500 registrants from over 55 countries! Sessions took place over three weeks on June 7, 9, 14, 16, 21, and 23 from 8:00 am to 11:00 am ET each day.
Throughout the conference, we explored the many challenges and new opportunities we face today: the COVID-19 pandemic and the potential for other pandemics; regional conflict and violence; forced migration and displacement, as well as opportunities coming from changes in health financing, technology, and workforce initiatives. There is also a profound new level of desire to engage faith communities as allies in health.
As we anticipate change from a place of love – love for Christ and for neighbor, we must also strive for high-quality, sustainable solutions in our response. With this in mind we developed the following 6 themes for the 6 conference sessions:
1. Loving Our Neighbor: A Christian Response to a Changing World
2. The Long Race: Increasing Effective Leadership and Governance While Preventing Burnout
3. Lessons from Community-Based Initiatives: Learning to Love Our Neighbors
4. Strengthening Health Systems for Resilience in Times of Change
5. Quality of Care: Improving Services for the Whole Person in Times of Change
6. Localization of Health: What is Necessary to Ensure Healing and Sustainability?
Program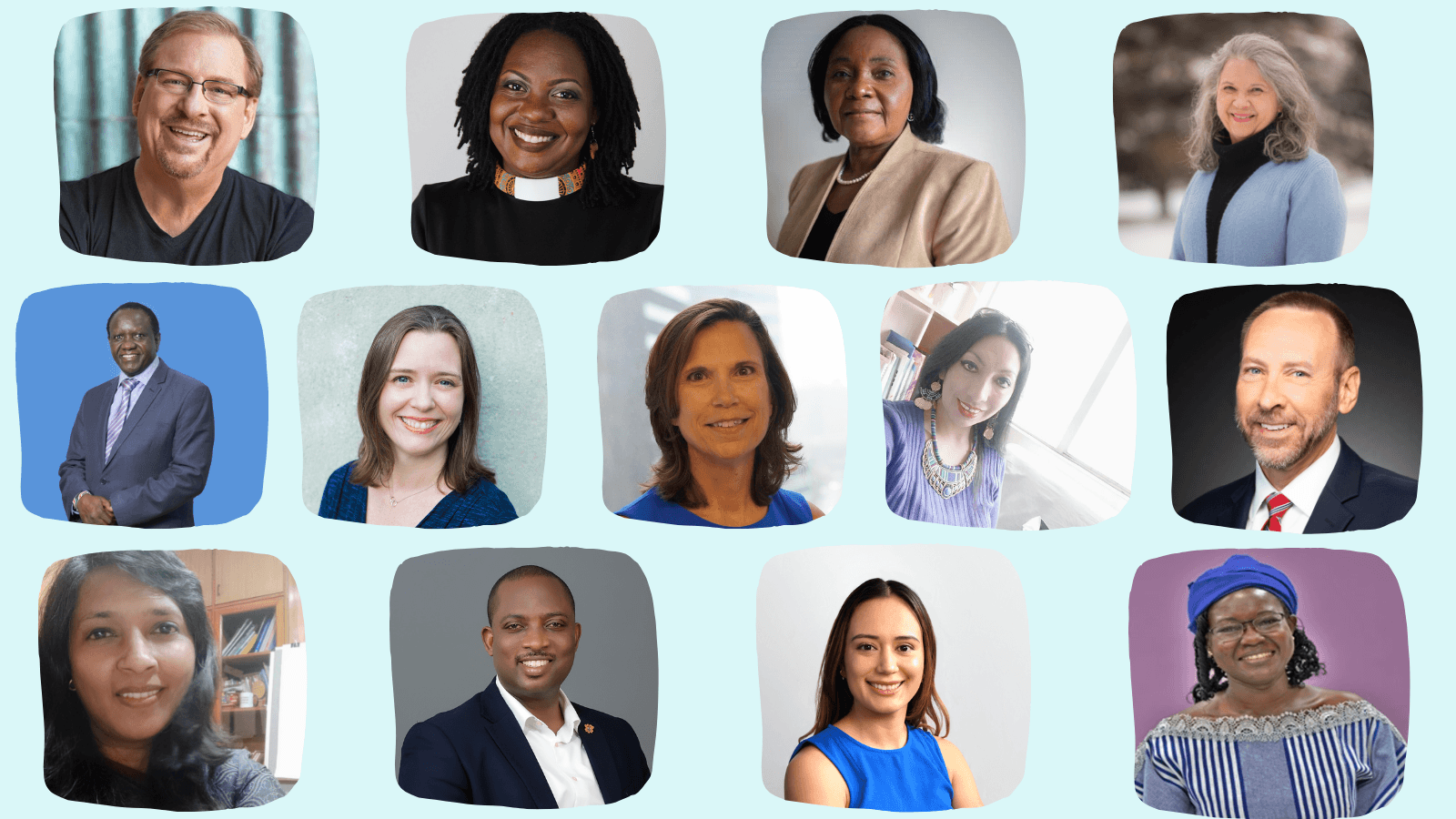 Here is a sample of our stellar lineup of speakers:
Pastor Rick Warren, Founder and Senior Pastor of Saddleback Church and author of The Purpose-Driven Life
Reverend Judith Johnson-Grant, Ordained Minister, Jamaica Baptist Union
Karen Sichinga, MSN, MPH, Executive Director, Churches Health Association of Zambia
Deborah Dortzbach, MPH, MN, International Health Consultant, former Director, Health and Social Development, World Relief
Samuel Mwenda, MD, General Secretary, Christian Health Association of Kenya
Kate Rademacher, Author of Reclaiming Rest: The Promise of Sabbath, Solitude, and Stillness in a Restless World
Mary Beth Powers, Chief Executive Officer, CMMB
Gracia Violeta Ross Quiroga, Programme Executive for EHAIA (Ecuenical HIV/AIDS Initiatives and Advocacy), World Council of Churches
Nathaniel Smith, MD, Anglican Priest, and Infectious Disease Physician with the Centers for Disease Control and Prevention's (CDC) Center for Global Health, About Dr. Smith in Christianity Today
Priya John, MBBS, MD, DNB, General Secretary, Christian Medical Association of India
Peter Yeboah, MPH, Executive Director, Christian Health Association of Ghana and Chair of the Africa Christian Health Associations Platform
Diana Cabezas, PhD, Monitoring and Evaluation Specialist Fellow, Compassion International, interviewing Jedida Sempore, MD, Manager of Program Support, Compassion International, Burkina Faso
Space Holder
Thank You To Our Sponsors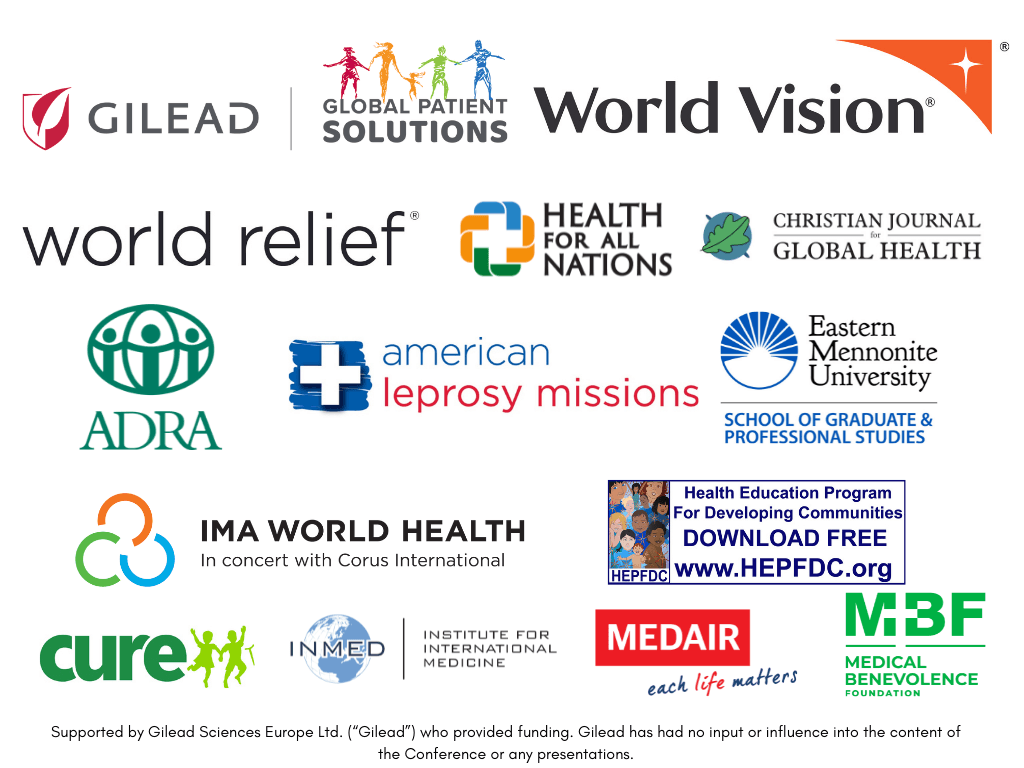 Space Holder
More About Our Sponsors
Platinum
Space Holder
Gilead Life Sciences See Gilead Life Sciences' Sponsor Page and blog Partnering with FBOs to Go Further
Space Holder
World Vision See World Vision's Sponsor Page
Gold
Space Holder
Health for All Nations / Christian Journal for Global Health See HFAN and CJGH's Sponsor Page and blog What Does It Take To Love Our Neighbor?
Space Holder
World Relief See World Relief's Sponsor Page and blog, Loving Our Neighbor Living with HIVSpace Holder
Silver
Space Holder
ADRA International (Adventist Development and Relief Agency) See blog on ADRA's Global Response to the COVID-19 Pandemic
Space Holder
American Leprosy Missions See American Leprosy Missions' Sponsor Page and blog Our Neighbors, Love and Global Health
Space Holder
Eastern Mennonite University School of Nursing See EMU's Sponsor Page and blog Loving Our Neighbor: Inspiration for EMU Nursing Students
Space Holder
Health Education Program for Developing Communities (HEPFDC) See HEPFDC's Sponsor Page and blog Unhealthy Diet Is By Far the Leading Cause of Early Death
Space Holder
IMA World Health /Corus International See IMA's Sponsor Page and blog How Do We Get Back on Track for SDG3?
Bronze
Space Holder
CURE International
Space Holder
INMED (Institute for International Medicine)
Medair
Space Holder
MBF (Medical Benevolence Foundation)
Our Guiding Verse
Serving the Lord means loving and caring for our neighbors, both far and near. In this spirit, we chose the following guiding verse for the 2022 Conference: "Be devoted to one another in love. Honor one another above yourselves. Never be lacking in zeal, but keep your spiritual fervor, serving the Lord." (Romans 12:10-11)
Sponsorship
We would love to have your support of the conference. Sponsorship puts your organization in front faith-based health leaders and partners from across the globe. Over the past two years, our virtual gatherings assembled over 900 people from over 70 countries. Many participate actively in live sessions, but many more watch the recordings later. Participants include executives,
managers, technical staff, medical professionals, students, ministers, and advocates. Consider sponsoring the conference and connect with hundreds of influencers. Learn more about Sponsorship
Thanks to Our Conference Planning Committee
We're grateful to the CCIH 2022 Conference Planning Committee members for all their help and support planning this event:
Laura Berry, Blessings International
Dick Day, CMMB
Michael Idah, Christian Health Association of Nigeria
Josh Korn, CURE International
Dr. Henry Mosley, Johns Hopkins University School of Public Health
Cornelia Mukandie, Africa Christian Health Associations Platform (ACHAP)
Kris Panico, Individual Member
Kris Prenger, InterServe
Rolando Santiago, Individual Member
Simon Ssentongo, ACHAP
Nancy Tenbroek, World Renew
---